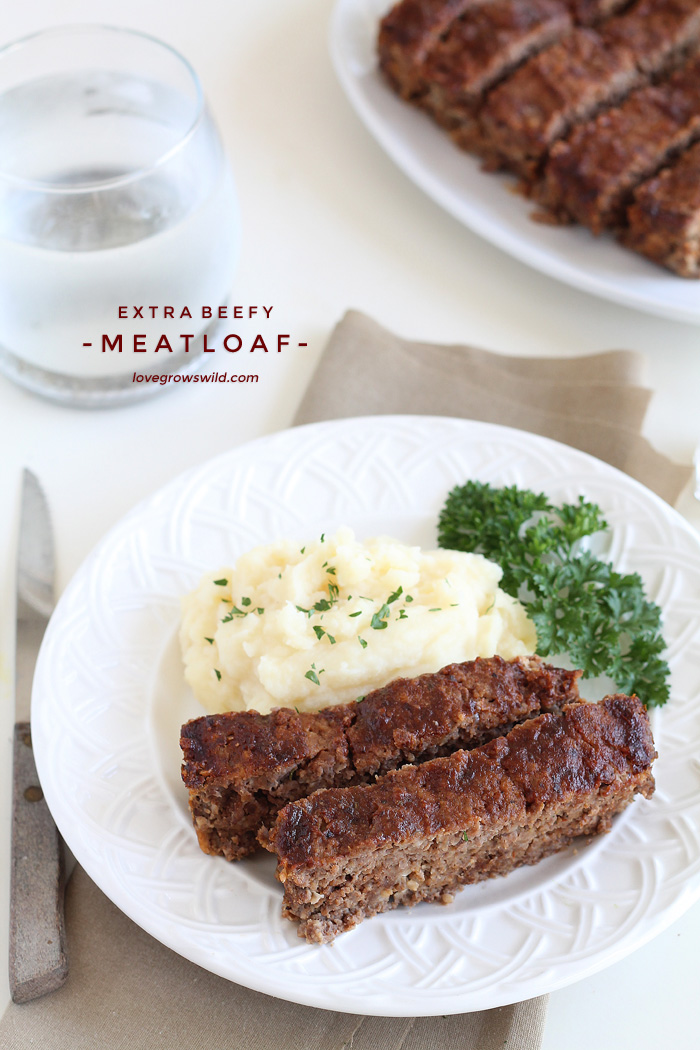 Cooler weather is on its way, and I am BEYOND ready for some delicious comfort food! This Extra Beefy Meatloaf is classic comfort food at its finest, and my special secret ingredient takes this recipe from so-so to truly spectacular! This ain't your momma's meatloaf, and I promise after one bite of this saucy, beefy dish, you'll never try another meatloaf recipe again!
It's not every day that I claim one of my recipes as "the best ever", but if there was one that might deserve that title, this meatloaf would have to be it! When I think of classic American comfort food, meatloaf ranks pretty high on that list. We've all had that bland, greasy slab of meatloaf from a sub-par diner before, but I promise you this recipe is NOTHING like that.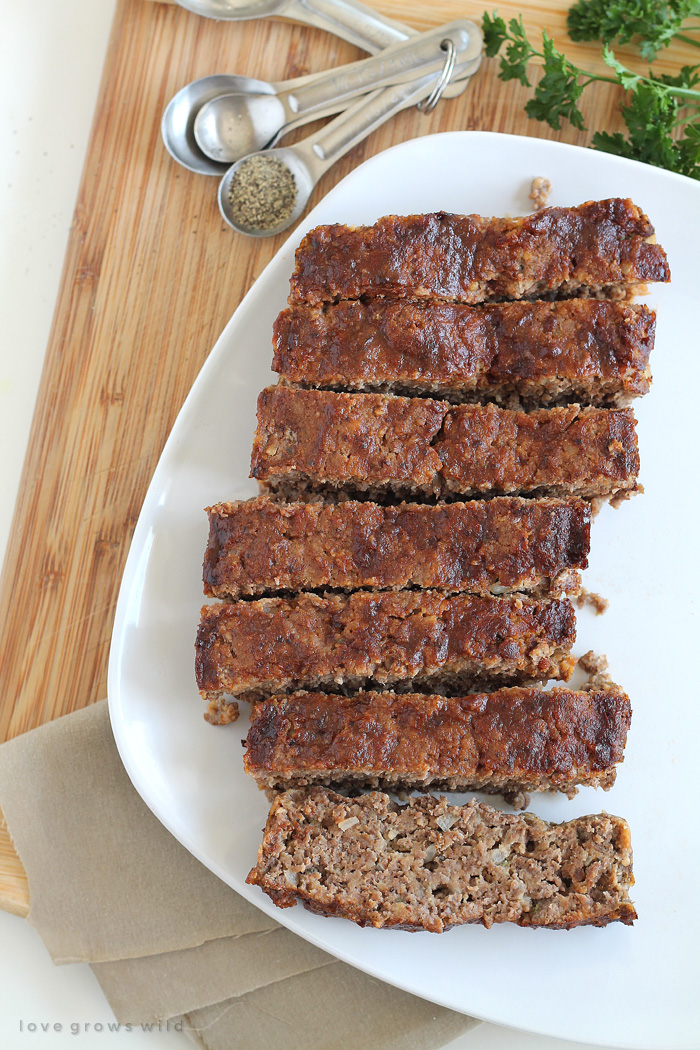 When I first moved out on my own, I tried a ton of different meatloaf recipes. Some were better than others, but none of them really "wowed" me. I've tried meatloaf with oats, meatloaf with cracker crumbs, meatloaf with ketchup, and a few other weird ones that don't even deserve mentioning. At the end of the day, they all were pretty bland and boring and needed a fair amount of squirts from the ketchup bottle to have any flavor.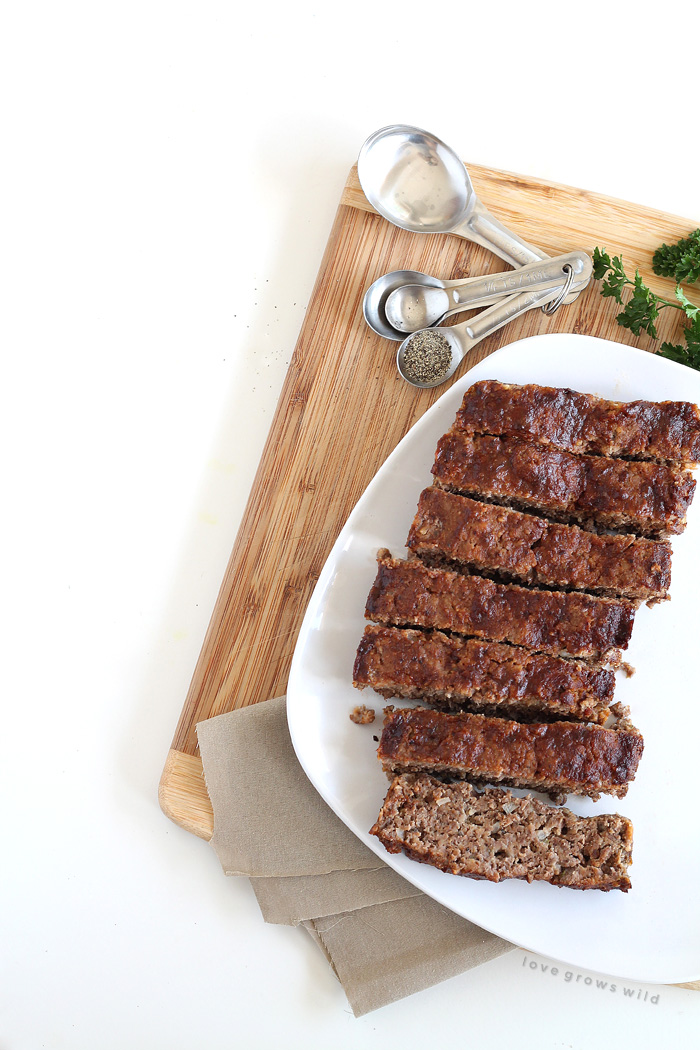 Then one day I came across a recipe in an old Kraft magazine I used to get that totally changed my meatloaf-loving world. One secret ingredient turned this dish into a bold, flavorful, beefy masterpiece that had me coming back for seconds, even thirds, every time! Want to know what it is?
Steak sauce, my friends.
A little bit of steak sauce inside the meatloaf plus a little bit more spread across the top before baking is the key to extra beefy, super flavorful meatloaf. Promise me you will try it!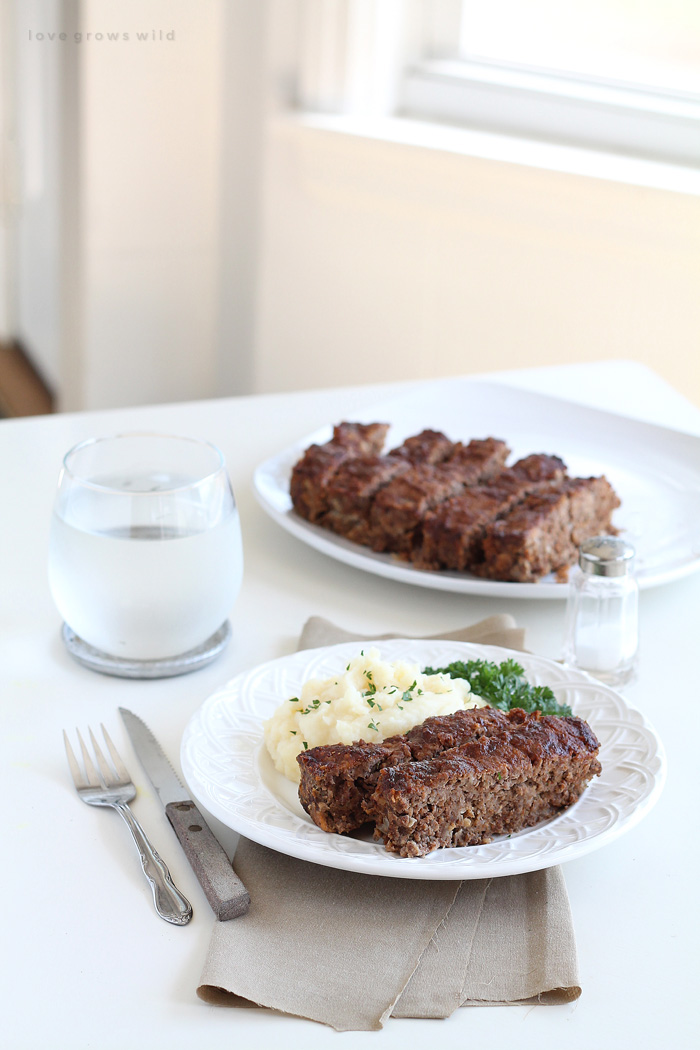 Even Wyatt couldn't stay away from this meatloafy goodness during the big photo shoot! I swear, he's an expert photo bomber.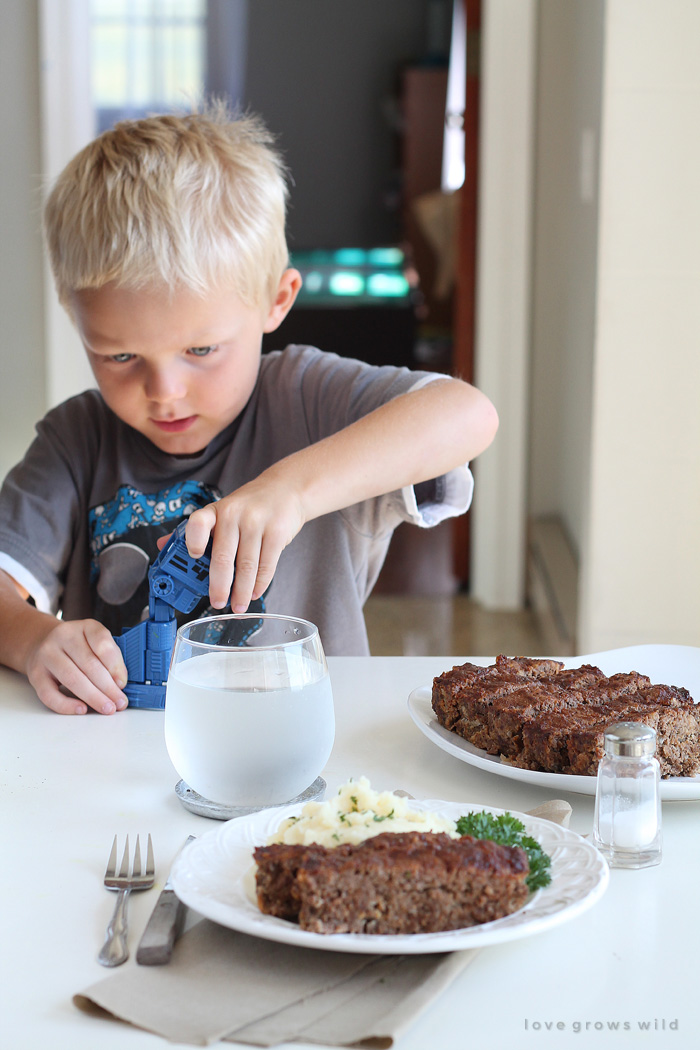 5 ingredients (plus salt and pepper) and only 2 dirty dishes to clean. Does it get much easier than that? I'm telling you… you are going to love me for this recipe!
Serve this delicious dish along with some mashed potatoes and green bean casserole, and you have yourself the perfect comfort food meal. The recipe below using 1 pound of ground beef will serve 4-6 people (I cut the loaf into 8 thick slices), but you can easily double the recipe to serve 8-10. Just be sure to adjust your cooking time! I hope you enjoy this meal as much as we do!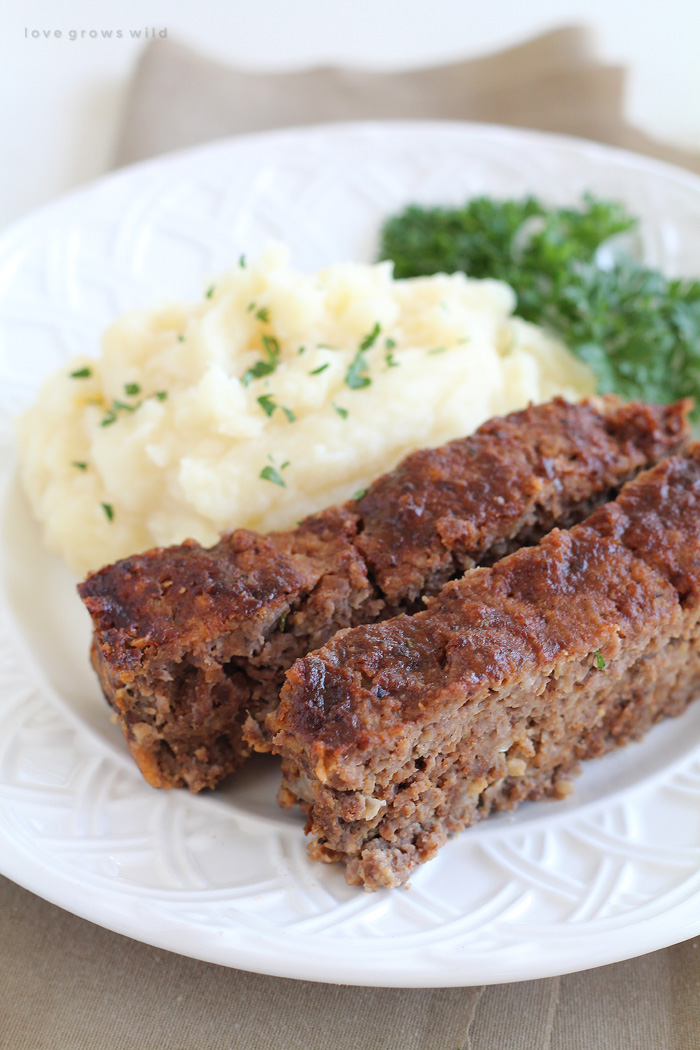 Like what you see? Subscribe to Love Grows Wild so you'll never miss a post!
Follow along on Pinterest, Google+, Instagram, and Facebook for more fun!
Extra Beefy Meatloaf
This easy meatloaf recipe is extra beefy with the addition of one delicious secret ingredient!
INGREDIENTS
1 pound lean ground beef
1 egg, beaten
½ cup seasoned breadcrumbs
¼ cup finely diced onion
¼ cup steak sauce + 2 tablespoons for topping (I used A1 Original)
½ teaspoon salt
¼ teaspoon pepper
INSTRUCTIONS
Preheat oven to 350°F and coat a loaf pan in nonstick cooking spray.
In a large bowl, combine the egg, breadcrumbs, onion, ¼ cup steak sauce, salt, and pepper. Add the ground beef and fold ingredients until well combined. Hands work best for this mixing job! Press the mixture into prepared loaf pan in an even layer. Spread remaining 2 tablespoons steak sauce on top. Bake for 40-45 minutes until meat is cooked through and allow to rest 10 minutes before slicing. Serve with green bean casserole and mashed potatoes for a great comfort food meal!
NOTES
- This recipe will serve 4-6 people (I cut the loaf into 8 thick slices), but you can easily double the recipe to serve 8-10. Just be sure to adjust your cooking time!
– adapted from Kraft
Are you making this recipe? I'd LOVE to see it! Post a photo on Instagram and use the hashtag #MyLGWRecipe. It may just get featured!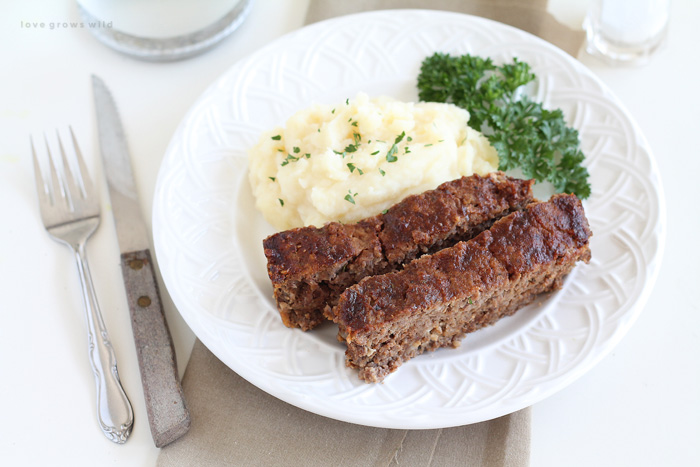 ---
Still hungry? Try these tasty recipes: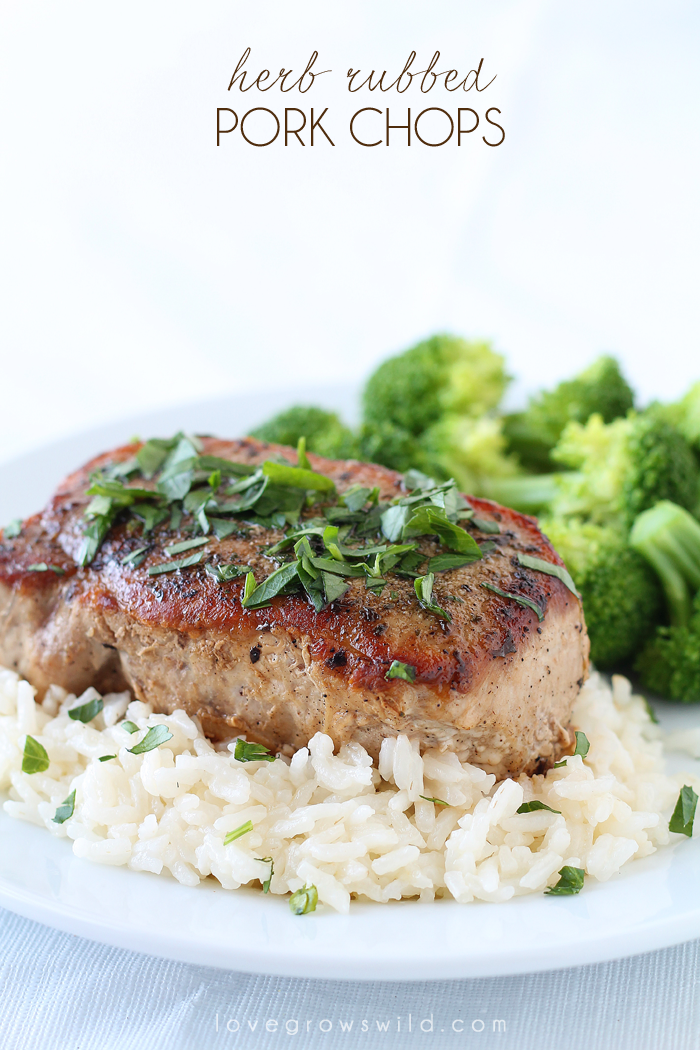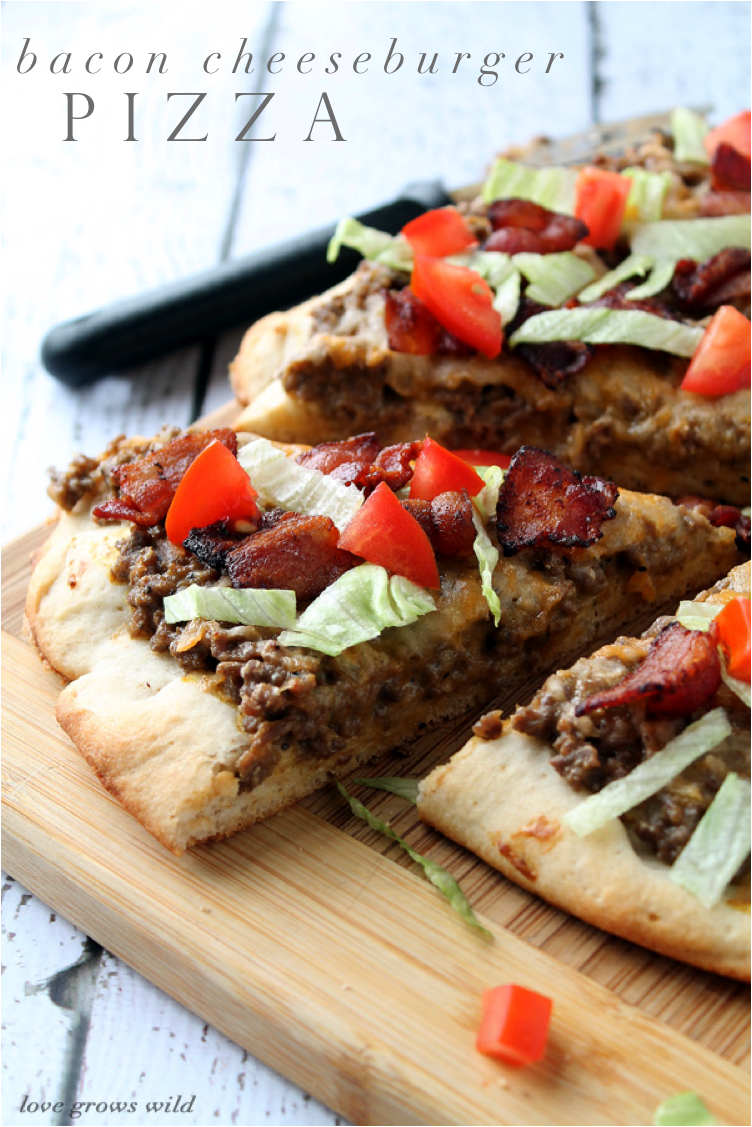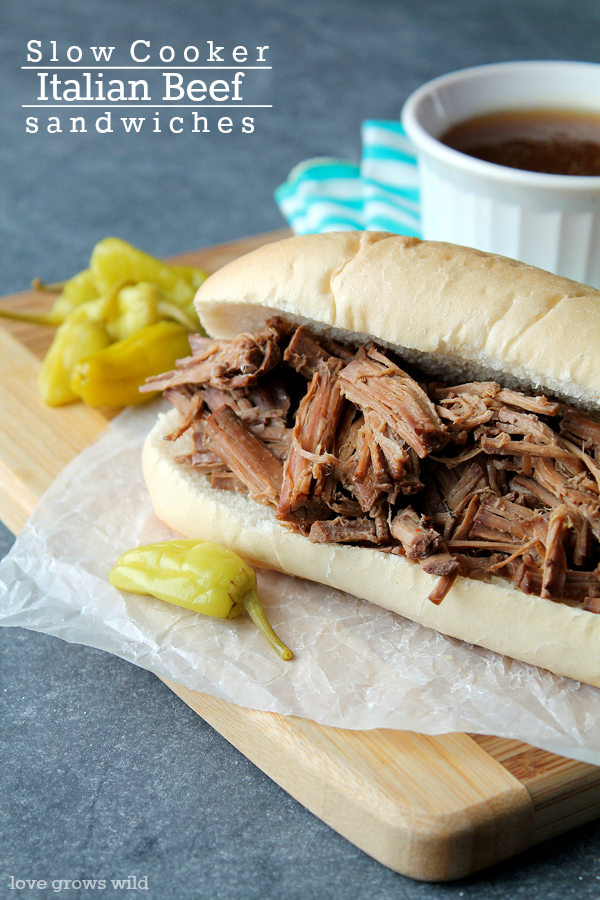 Slow Cooker Italian Beef Sandwiches
---
LET'S KEEP IN TOUCH!
Subscribe to Blog | Browse my Shop | Follow on Facebook | Follow on Twitter
Follow on Google+ | Follow on Pinterest | Follow on Instagram