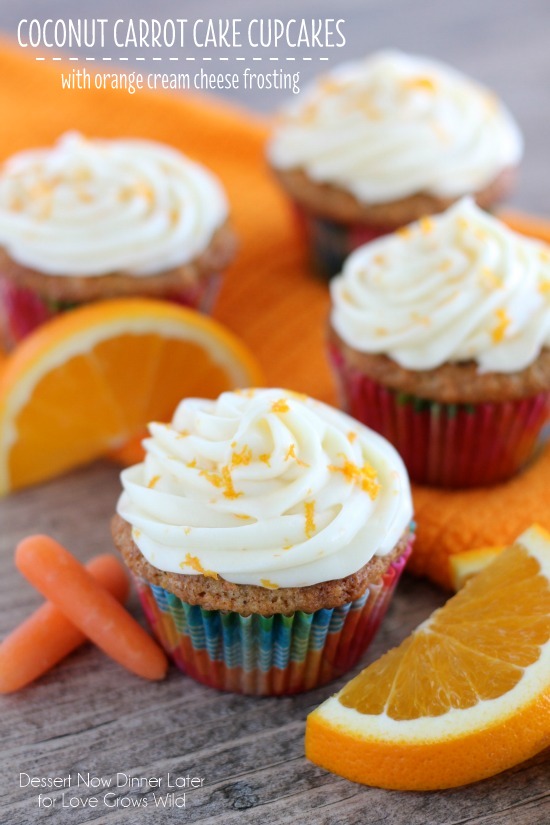 Moist, fluffy carrot cake cupcakes combined with the tropical flavor of coconut, and topped with a citrusy orange cream cheese frosting!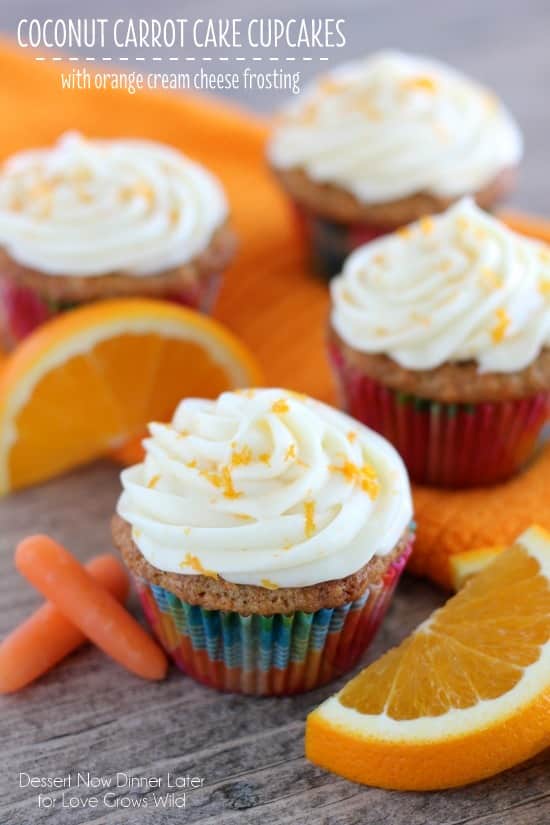 Hello Love Grows Wild readers! It's Amber, from Dessert Now, Dinner Later! I'm back with a delicious springtime treat! My husband is a huge fan of carrot cake! Like it's his favorite cake and I hardly make it for him, unless he requests it for his birthday. So since spring is here (well it's official in 2 more days) I thought it would be fun to make some bright, fresh carrot cupcakes with a tropical and citrus twist.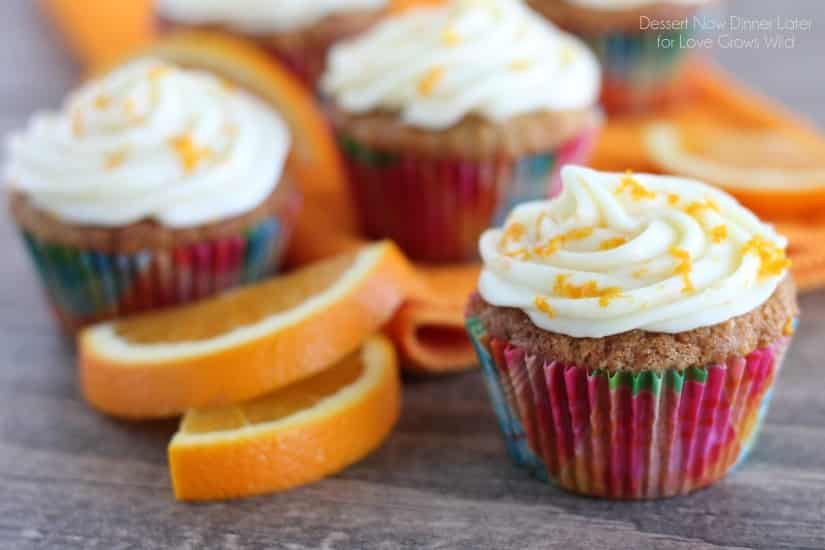 These Coconut Carrot Cake Cupcakes are moist and sweet with tropical coconut flakes. The orange cream cheese frosting pairs beautifully with the spice cake and adds some vibrancy and a light sweet citrus flavor to this classic cake.
These little cupcakes are a perfect addition to any Easter or spring party. The flavors are making me crazy excited for summer and gardening! It will be our first year doing square foot gardens in our backyard rather than using a community garden plot. We are so excited, and carrots are on our list of veggies to plant! Who says you need to eat them as just a healthy side dish or snack? I love carrot cake, even if I don't make it that often!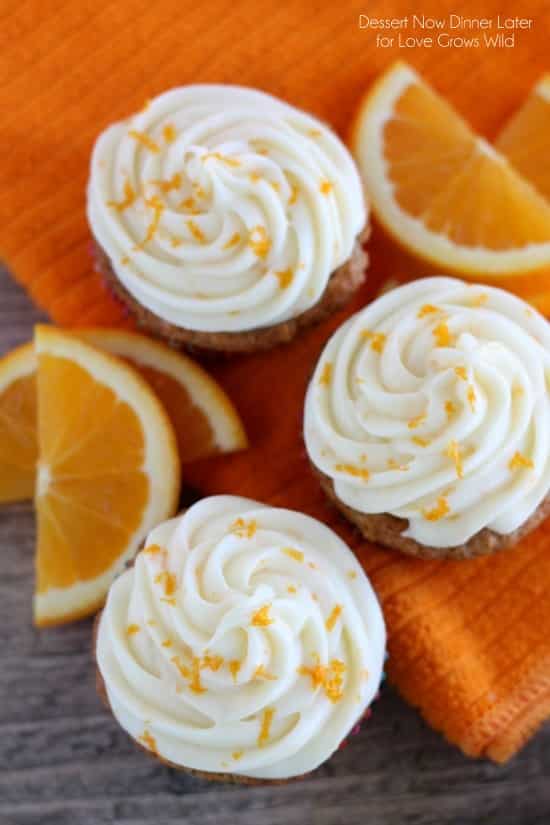 I hope you enjoy this recipe and have a fabulous spring and summer!
Coconut Carrot Cake Cupcakes with Orange Cream Cheese Frosting
Moist, fluffy carrot cake cupcakes combined with the tropical flavor of coconut, topped with a citrusy orange cream cheese frosting!
Author:
Amber of Dessert Now, Dinner Later
INGREDIENTS
Coconut Carrot Cake Cupcakes:
1¼ cup flour
¾ cup sugar
1 tsp baking powder
¾ tsp baking soda
1 tsp cinnamon
½ tsp nutmeg
½ tsp salt
2 eggs
½ cup oil
½ cup sour cream
1 tsp vanilla
1 cup sweetened coconut flakes
1¼ cup peeled, shredded carrots (about 3 carrots)

Orange Cream Cheese Frosting:
4 oz cream cheese, room temperature
2 Tbsp butter, room temperature
1 tsp orange zest (plus extra for garnish)
2 Tbsp fresh orange juice
2½ cups powdered sugar
INSTRUCTIONS
Preheat oven to 425 degrees Fahrenheit. Line cupcake pan with paper cups. Mix the flour, sugar, baking powder, baking soda, cinnamon, nutmeg and salt in one bowl.
Whisk the eggs in another bowl. Then slowly whisk in the oil, sour cream and vanilla. Whisk this mixture into the bowl of dry ingredients. Add the coconut and shredded carrots. Whisk until combined.
Fill paper cups ⅔ full. Bake for 15 to 17 minutes or until the center is baked. Test doneness with a toothpick (will come out clean) or press lightly in the center with your finger, if the cake springs back, it's done. Allow cupcakes to cool.
Make frosting by beating the cream cheese and butter in a bowl with a hand mixer. Add orange zest, orange juice, and powdered sugar all at once. Beat until just combined. Prepare a piping bag and tip. Fill it with frosting and pipe frosting onto each cupcake. Sprinkle the tops with extra zest for a garnish. Store cupcakes in an airtight container. Makes 12 cupcakes.
– Cake altered from Inside Brucrew Life and frosting altered from AllRecipes.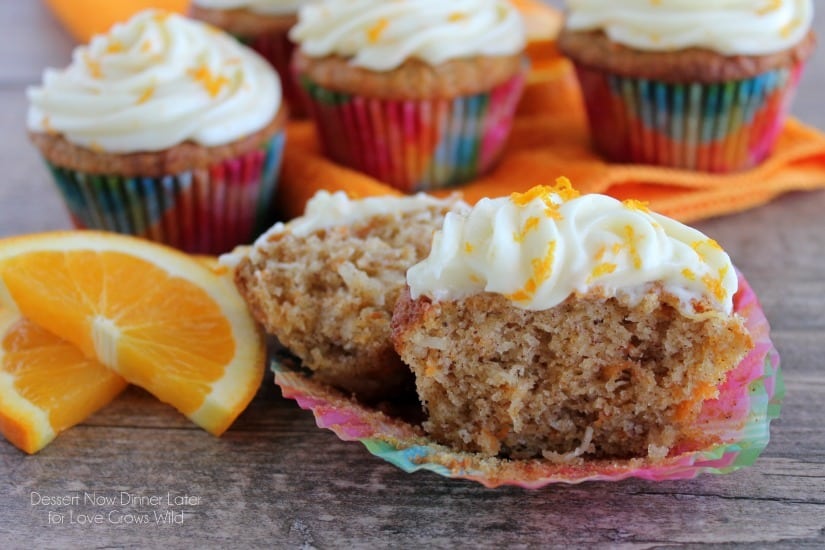 Want more Carrot Cake Recipes?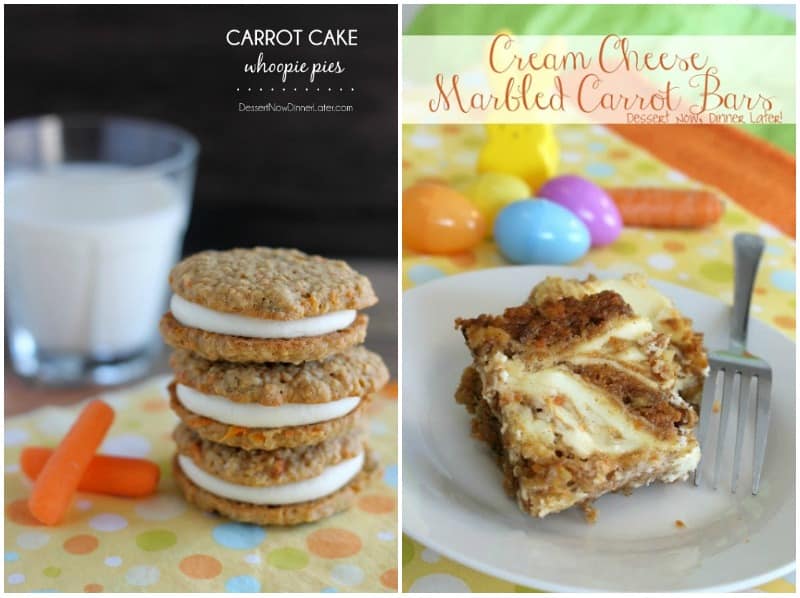 Carrot Cake Whoopie Pies || Cream Cheese Marbled Carrot Bars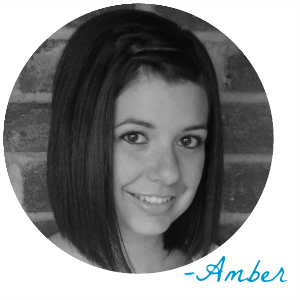 Connect with Amber:
Blog | Facebook | Twitter | Pinterest
Let's Keep In Touch!