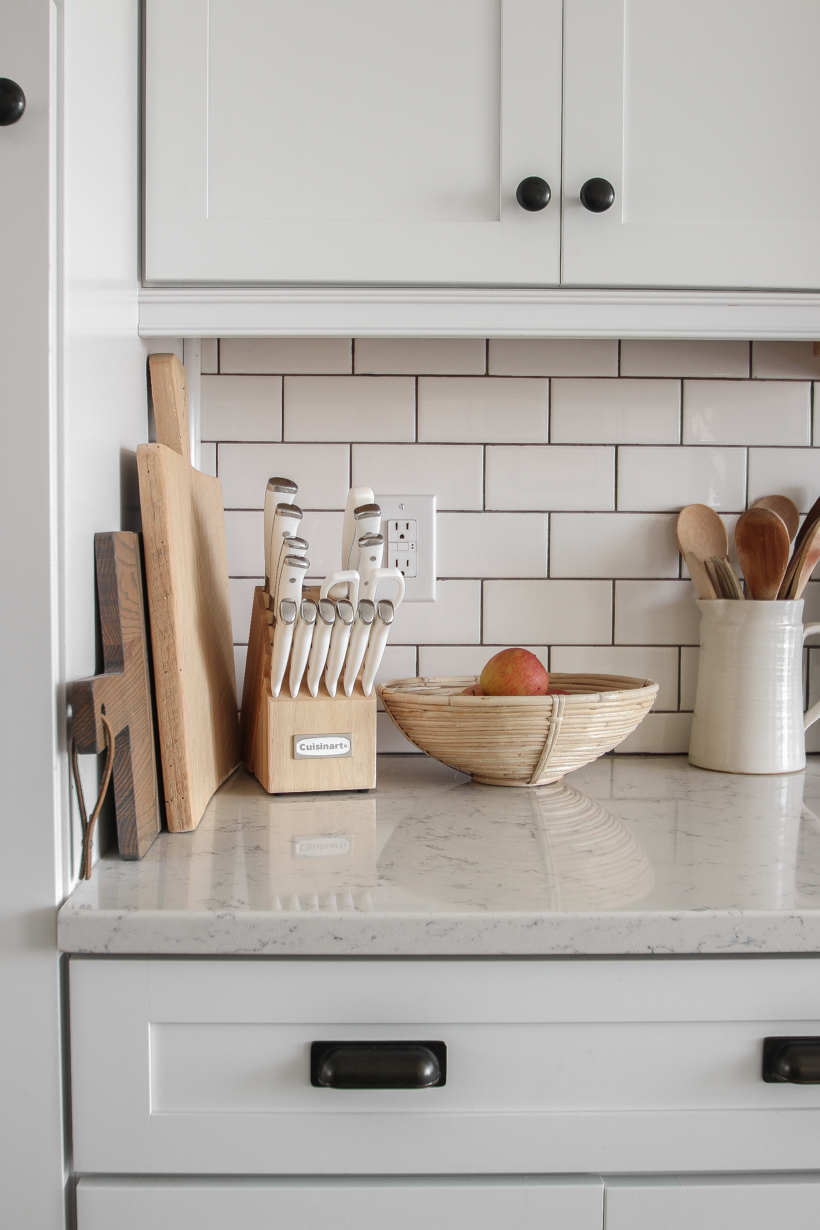 It sounds silly, but I've realized I'm a bit of a product research junkie. I think it's partially due to the minimalist in me not wanting a lot of unnecessary clutter around the house, so I want to make sure the things I DO buy are worth keeping around. I read tons of reviews, search the internet, and try to make smart decisions on what we purchase. And it kind of makes me ridiculously happy when I find things that turn out to be awesome!
Today I'm sharing a handful of items for the home that are both beautiful and functional. Things to help organize, things to decorate with, and a few things for the outdoors since I've been doing lots of planting and gardening lately!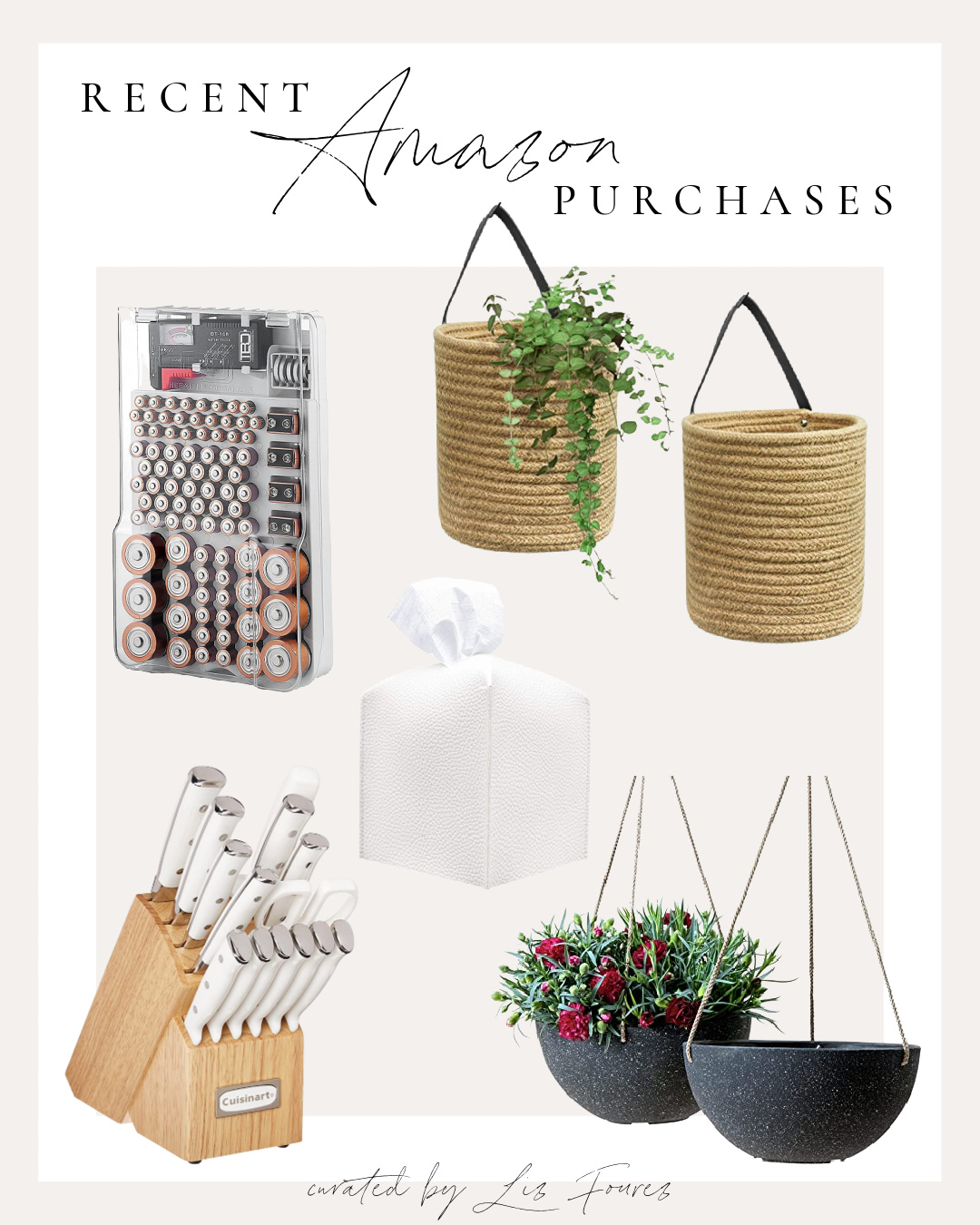 ---
CUISINART CLASSIC FORGED TRIPLE RIVET KNIFE SET
I had a higher end knife set for years, and the handles were always coming apart, which drove me nuts. I wanted to replace that set with a knife block that could sit out on the counter, and my eye was immediately drawn to this set from Cuisinart. The wood is a nice light neutral tone, and the white classic riveted handles are just beautiful. This isn't the most expensive or highest quality knife set out there, but I think it's a very reasonably priced option for our household. So far the quality has been great, and I love that it comes with a knife sharpener and kitchen shears. It does say the set comes with a lifetime warranty and is also available in black handles with the wood block.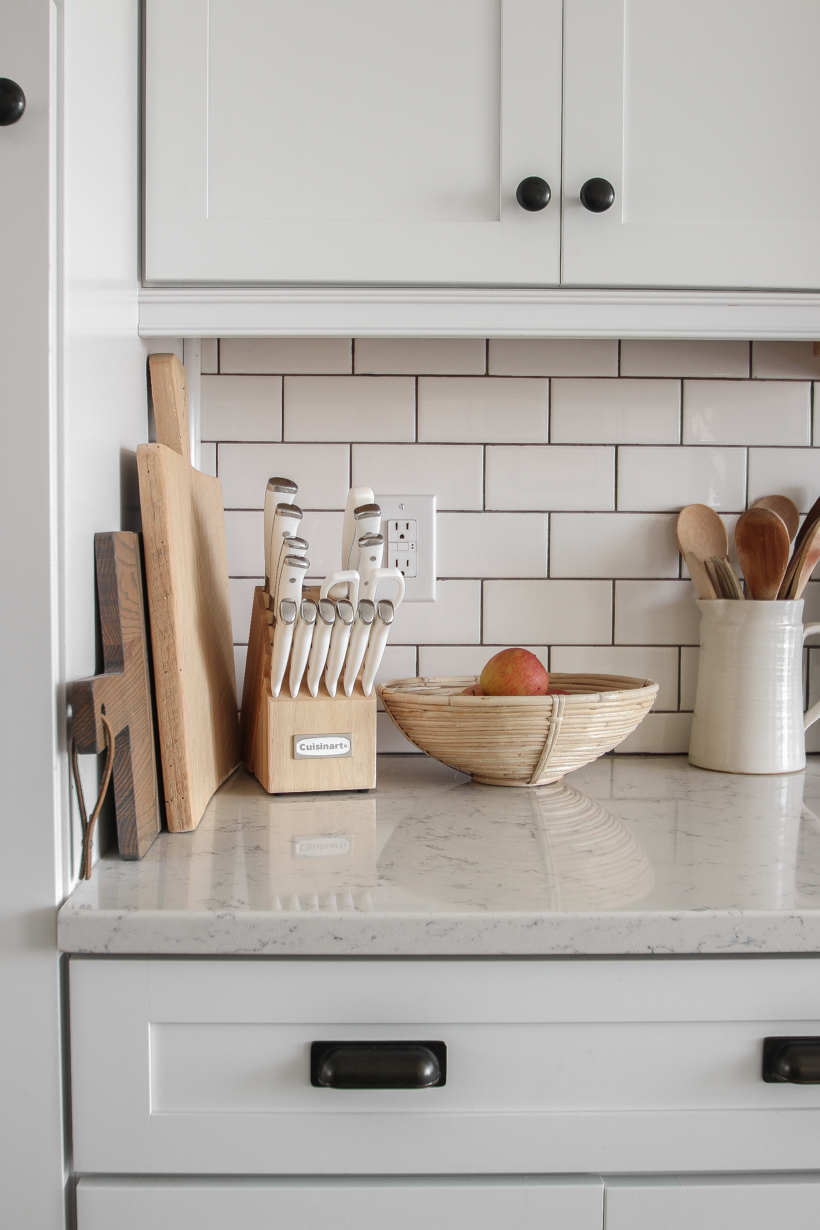 ---
LEATHER TISSUE BOX COVER
Back when I was growing up, my grandmother made cross stitch tissue box covers, but this Amazon find is a little more modern and appealing to the eye. It comes in 13 different colors to suit any style, and I love the texture of the faux leather. The finish makes it very easy to wipe clean, as these tend to collect dust over time. Fits any square tissue box.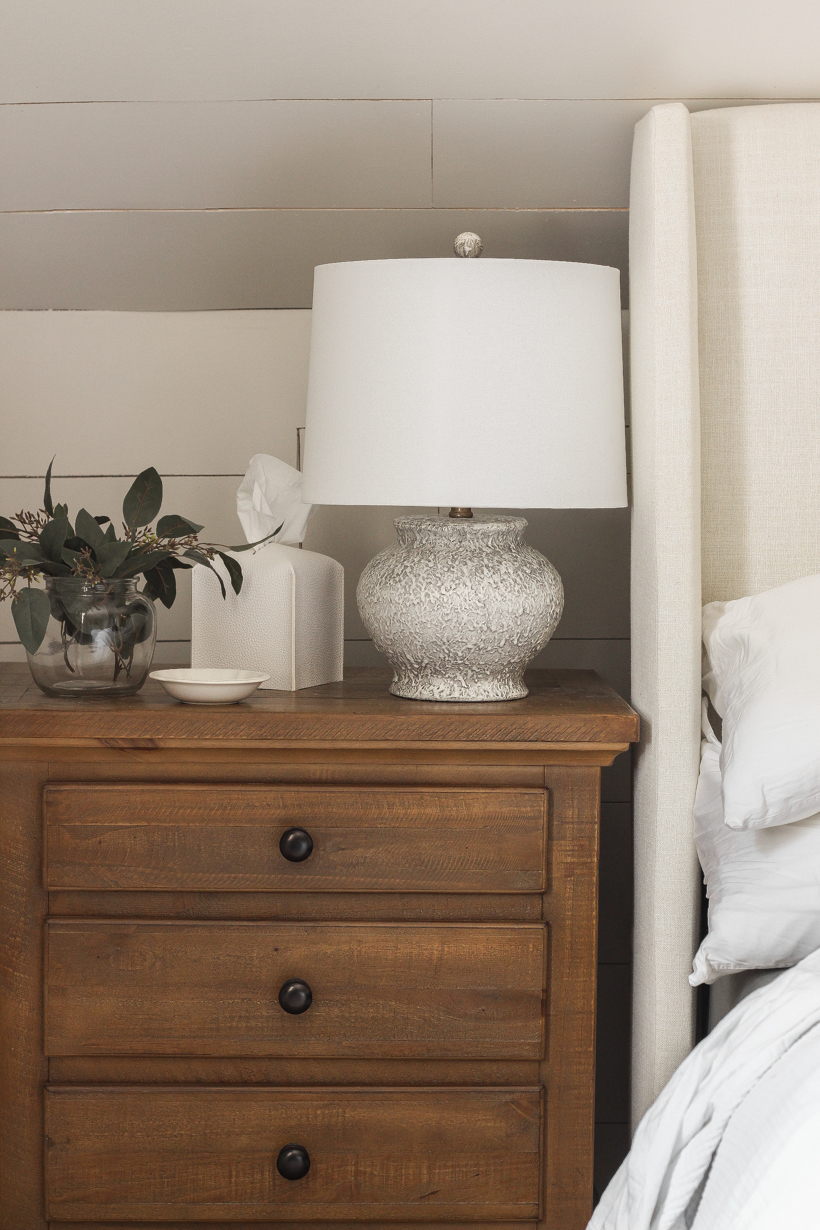 ---
SET OF 2 HANGING PLANTERS WITH DRAINAGE
The last few weeks I've been getting the outside of our house freshened up for spring, and I wanted to find some hanging planter baskets that I could use year after year instead of the plastic containers you throw away at the end of every season. I found this set of two black speckled planters with an adjustable rope hanger and 4 pre-drilled drainage holes for my deck, and I love the way they look with ferns planted in them. They are light and weather resistant and come in white, black, or iron. Not quite as deep as I had hoped, but I was still able to fit a smaller fern inside them perfectly.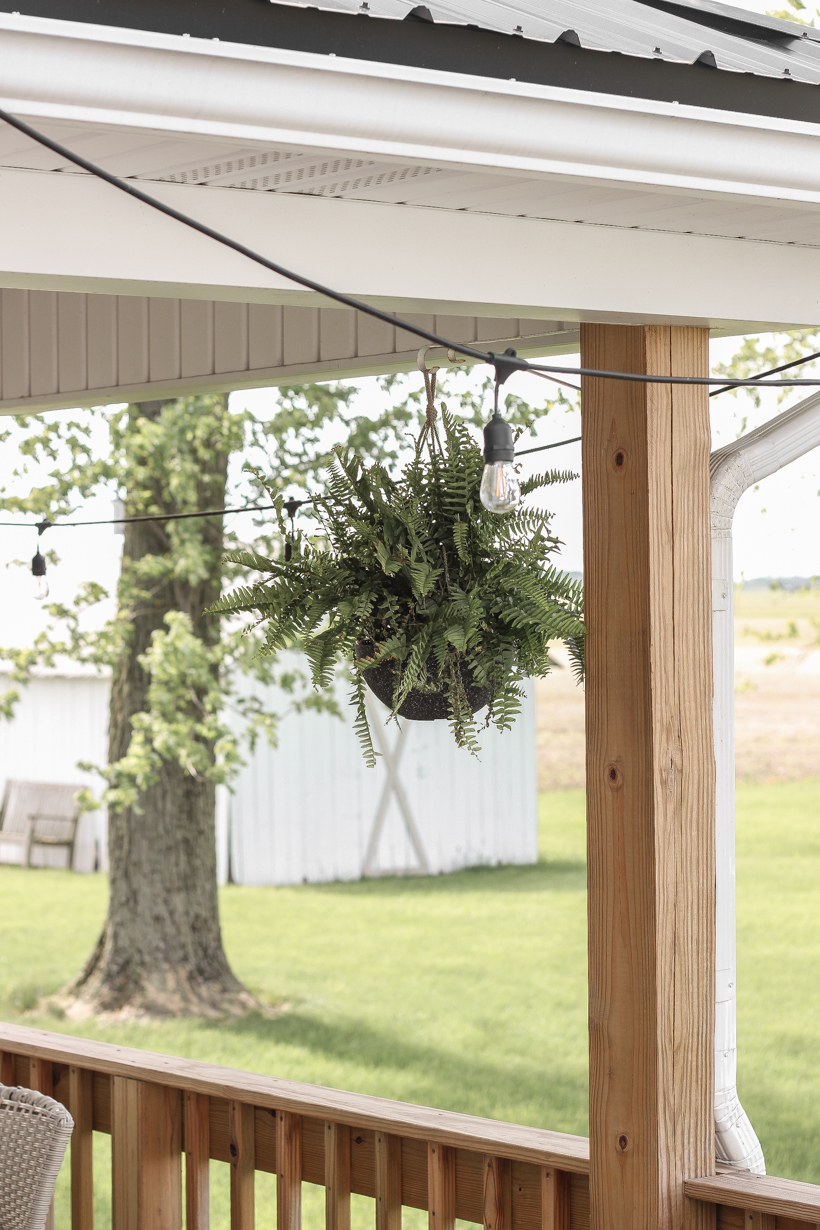 ---
BATTERY ORGANIZER & BATTERY TESTER
We all have that one drawer with half empty packages of batteries and a few random ones rolling around that we have no idea if they still even work. Yes? I found a really nice affordable battery organizer with a clear lid so you can see exactly what you have and are running short on. It holds up to 93 batteries in various sizes including AA, AAA, C, D, 9-volt, and the circular flat batteries, plus it has over 13,000 5-star reviews. My favorite thing about this particular organizer is it comes with a battery tester that tells you if your batteries are still good, AND it can be stored in a drawer or mounted on a wall. I got the white organizer, but it also comes in black, green, or purple.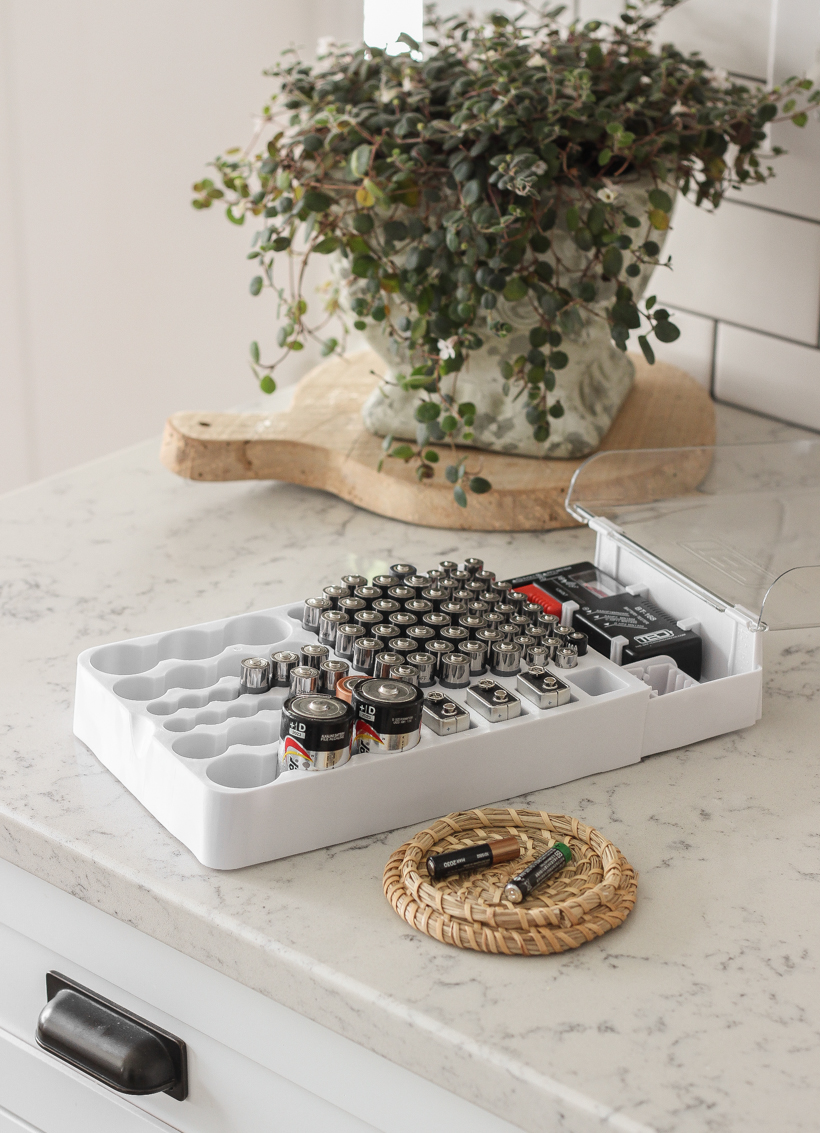 ---
SET OF 2 JUTE HANGING BASKETS
I have several of these little hanging baskets around the house for both decorative and organization purposes. One way I like to use them is to hold plants, especially trailing plants that spill down the sides of the basket. If your space doesn't get a ton of natural sunlight, that's okay too. Just use a stem of faux greenery! I also like the have these hanging by the front door to hold keys, wallets, sunglasses, dog leashes, etc. All the clutter gets tucked away, but is still easily accessible. A great price for a set of two baskets!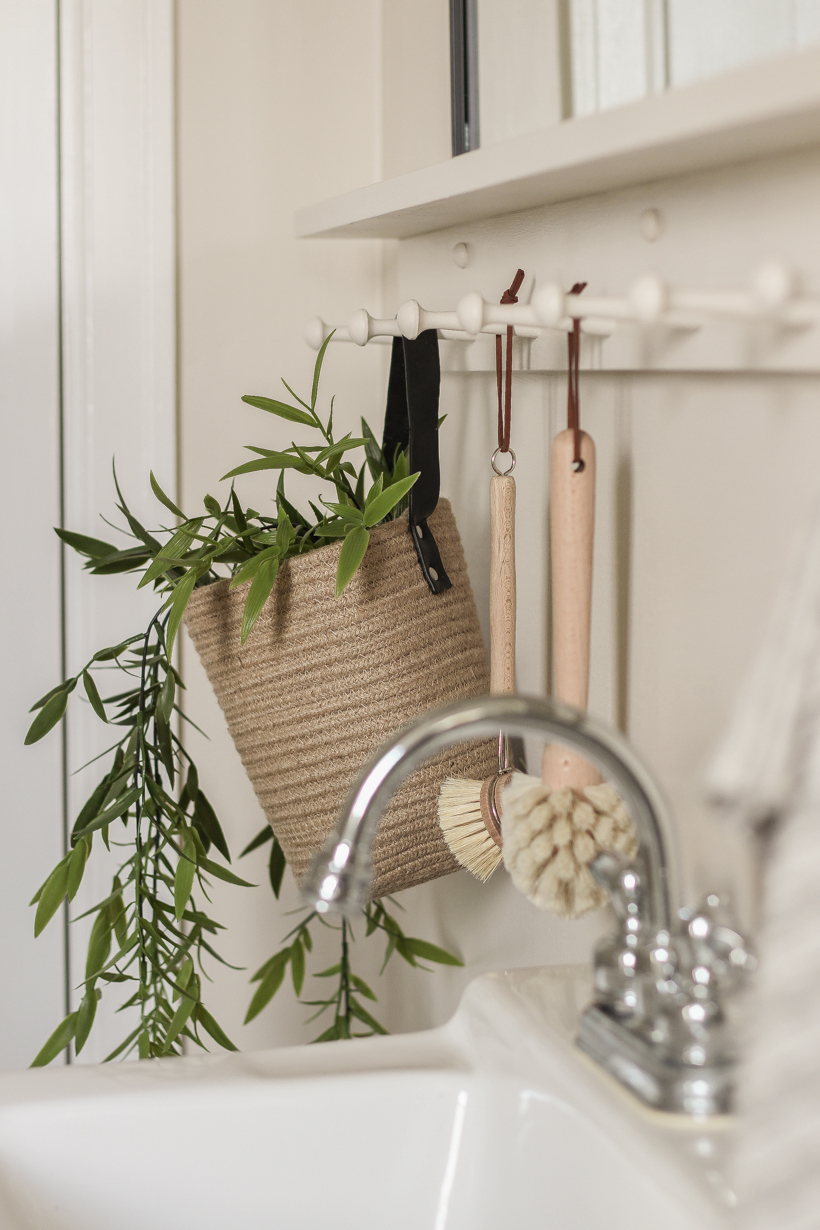 ---
– SHOP THIS POST –

As always, I sincerely appreciate you shopping through the links I share, which allows me to make a small commission from your purchase while your purchase price stays the same. When you use my affiliate links, I'm better able to create content for this blog as well as support my family, and I thank you from the bottom of my heart for supporting what I do!
---
Join my text community
Subscribe to our Newsletter | Follow on Instagram
Follow on Pinterest | Follow on Facebook