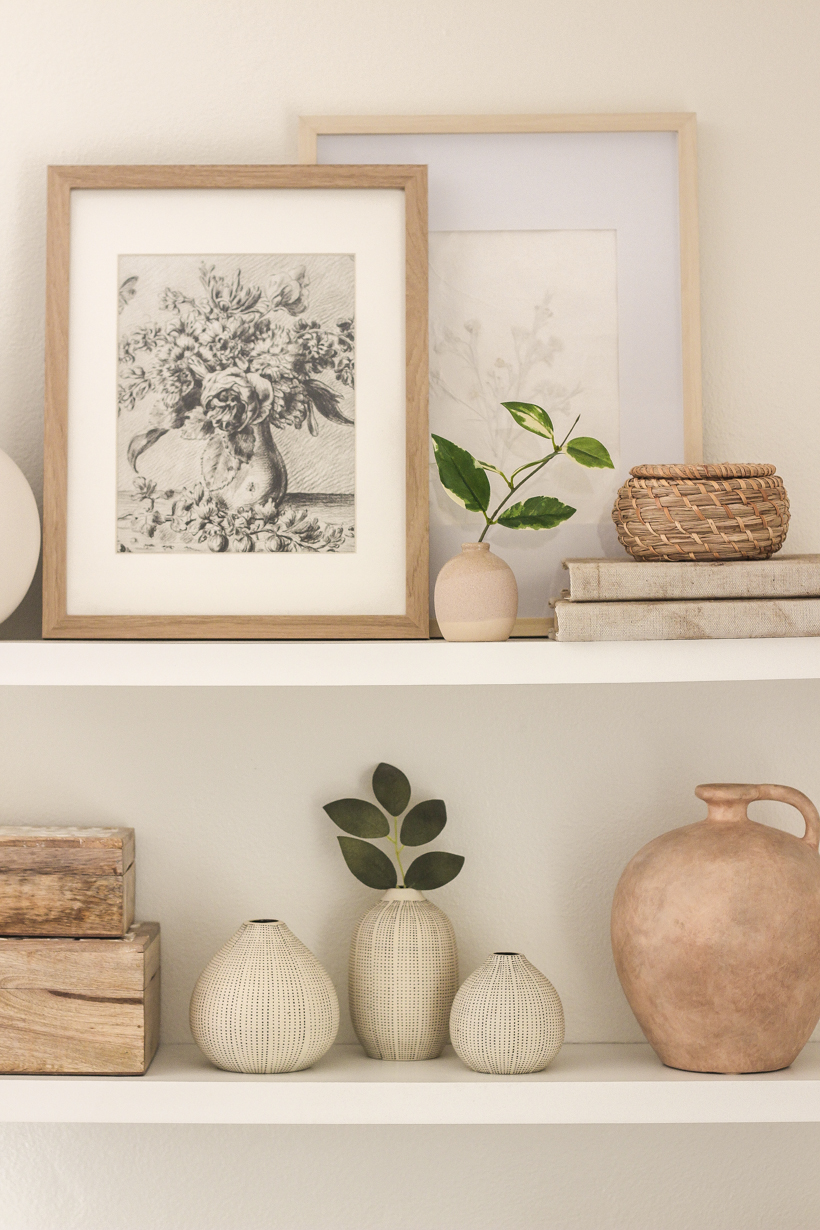 Sometimes I get so focused on finishing big projects around the house that I forget to show you the smaller ones…
The simple things that bring me joy, like adding a new book to my collection or a thrifted vase that I found and loved or how I shuffled some furniture around to make a room flow better.
While they're not the most exciting, they certainly are more relatable and attainable than some big, huge room makeover or massive renovation. And I need to be better about showing these small, simple moments that might spark an idea of something you could go do in your home right now.
Do you agree?
I restyled the shelves in my office a bit for spring and moved my desk back to make the space feel a little more cozy and the room a little more open. Here's a peek at some of the "simple projects" I worked on this week…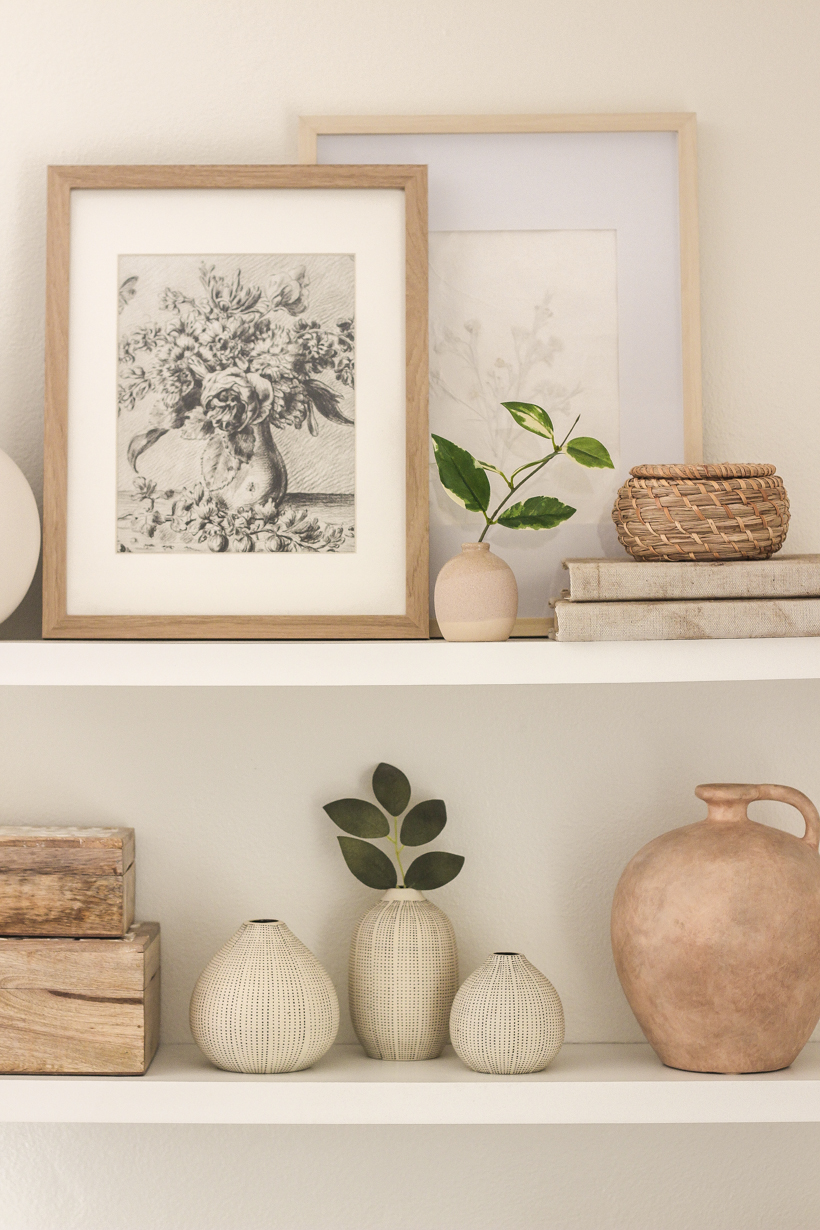 floating shelves | black & white floral sketch | potted hoya leaf stem | paper mache art | covered books
seagrass basket with lid | hand carved wood storage boxes | black dot vases
Note: I have everything linked under photos with either the exact item I have or one as similar as possible. You can find all the links together at the bottom of the post as well!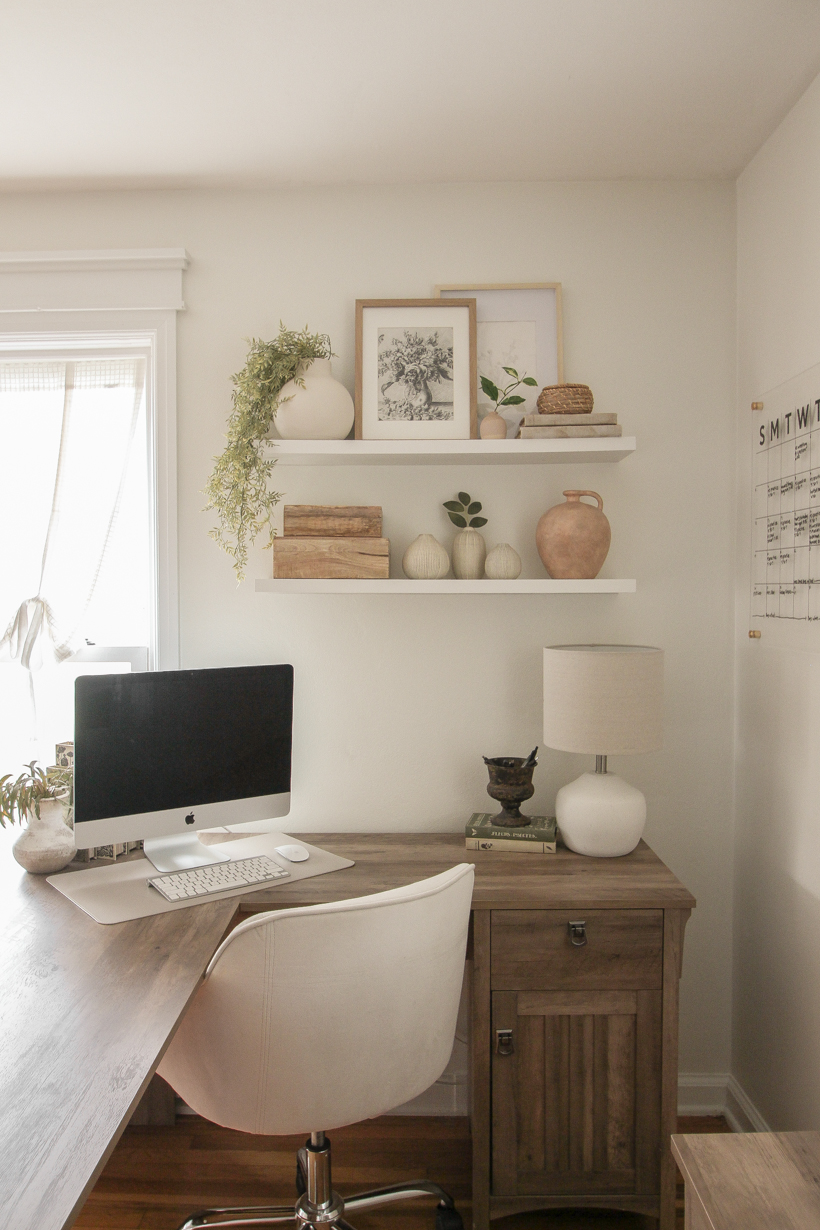 L-shape desk | concrete lamp | book boxes | acrylic wall calendar
white round ceramic vase | balloon window shade | desk pad
desk chair – I can't recommend, broke shortly after this photo was taken, about a year after purchasing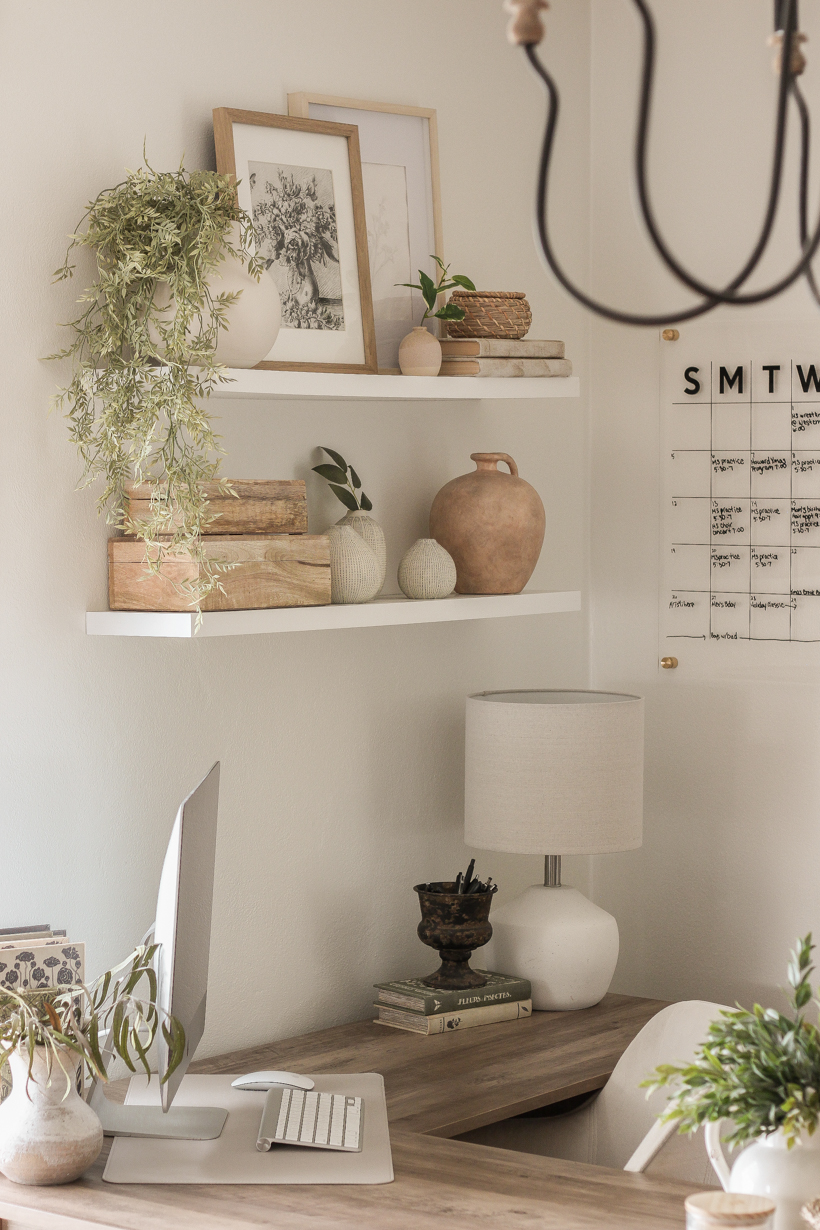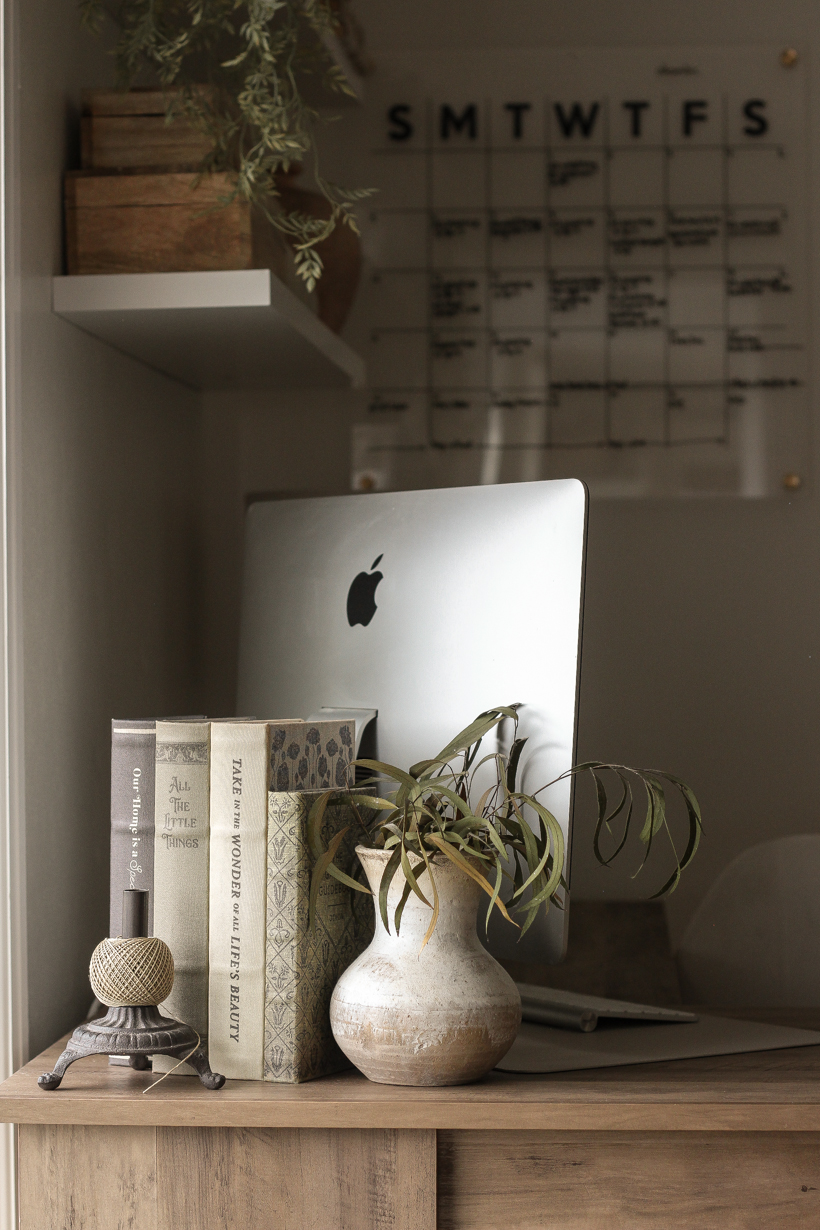 book boxes | cast iron twine stand | vase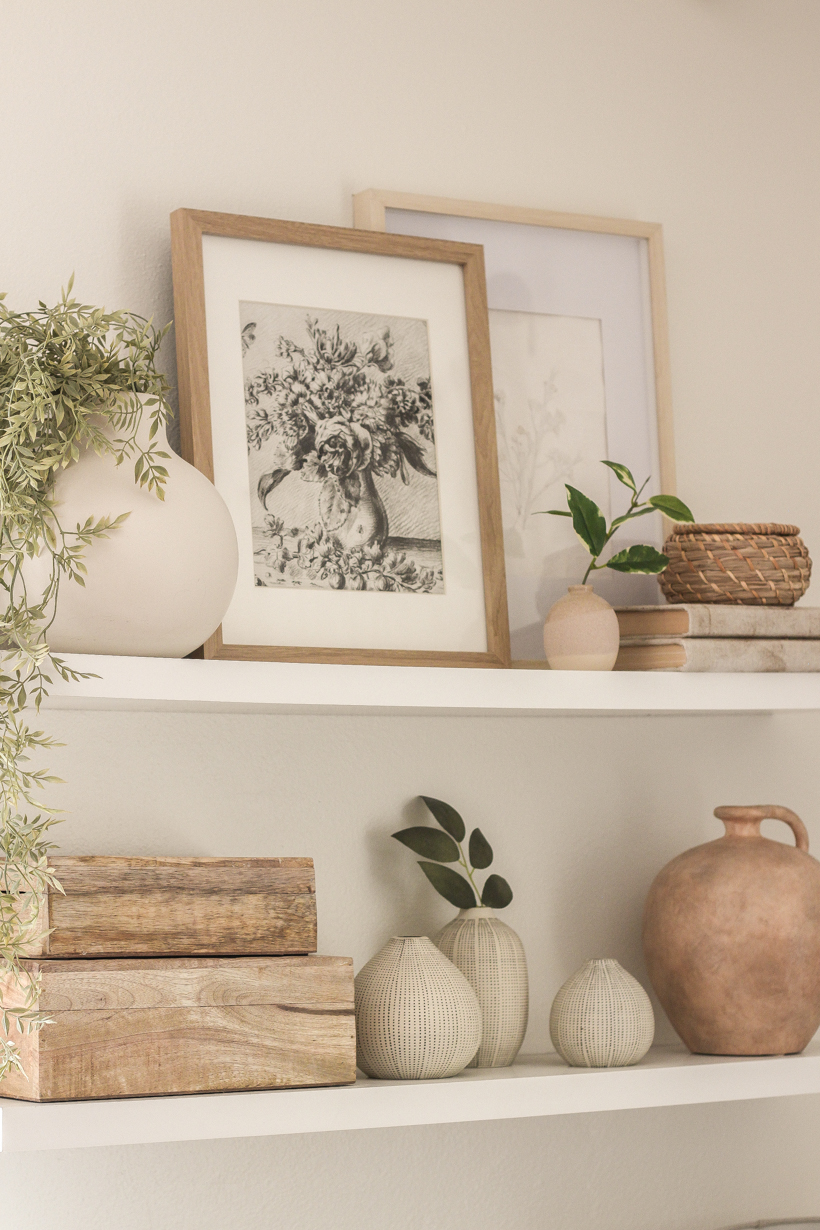 SHELF STYLING:
Shelf styling is definitely an art, not an exact science, but I do try to follow these guidelines for an effortless, cohesive look.
I love the simple repeating patterns here… notice how there are several round vases scattered across the shelves? All different sizes, but similar in shape and color, cream + tan.
See the stacked wood boxes, round woven basket, and the front picture frame? They're all the same light brown color with texture and create a triangle if you were to draw a line from boxes to the top of the frame, over to the woven basket, and back down to the boxes.
Same with the greenery… they're all different (faux) stems, but they add a ton of interest in both shape and color compared to the rest of the items. See how they form a sort of triangle as well?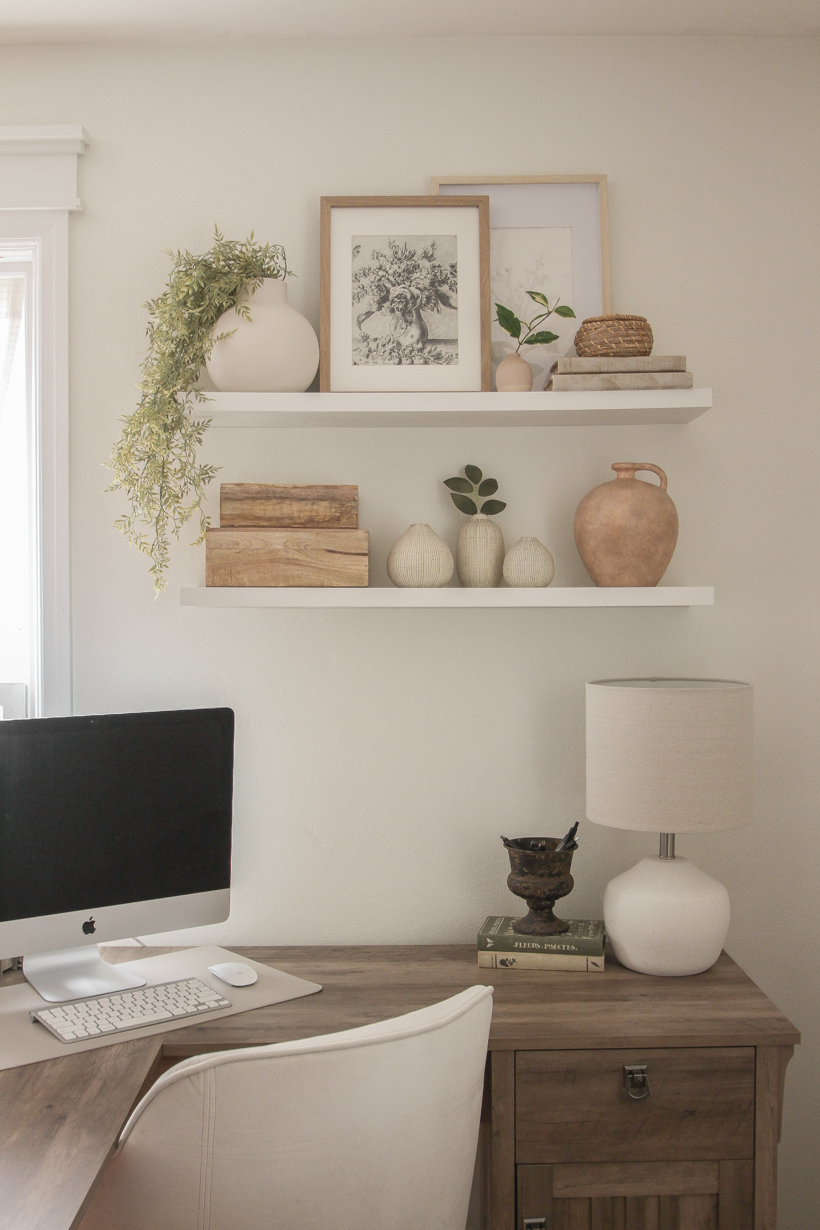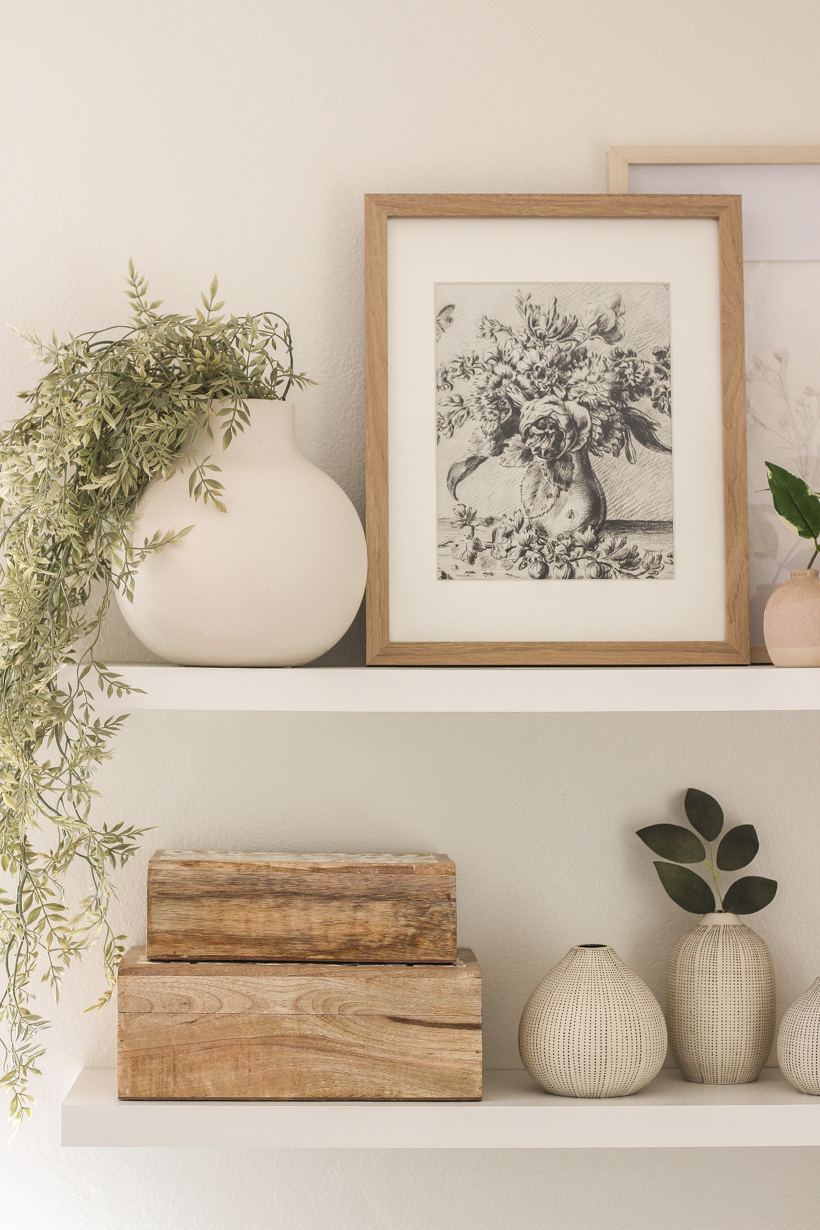 This little change in shelf decor really brought such a bright, spring feel to the office, which is very welcome after a long Indiana winter.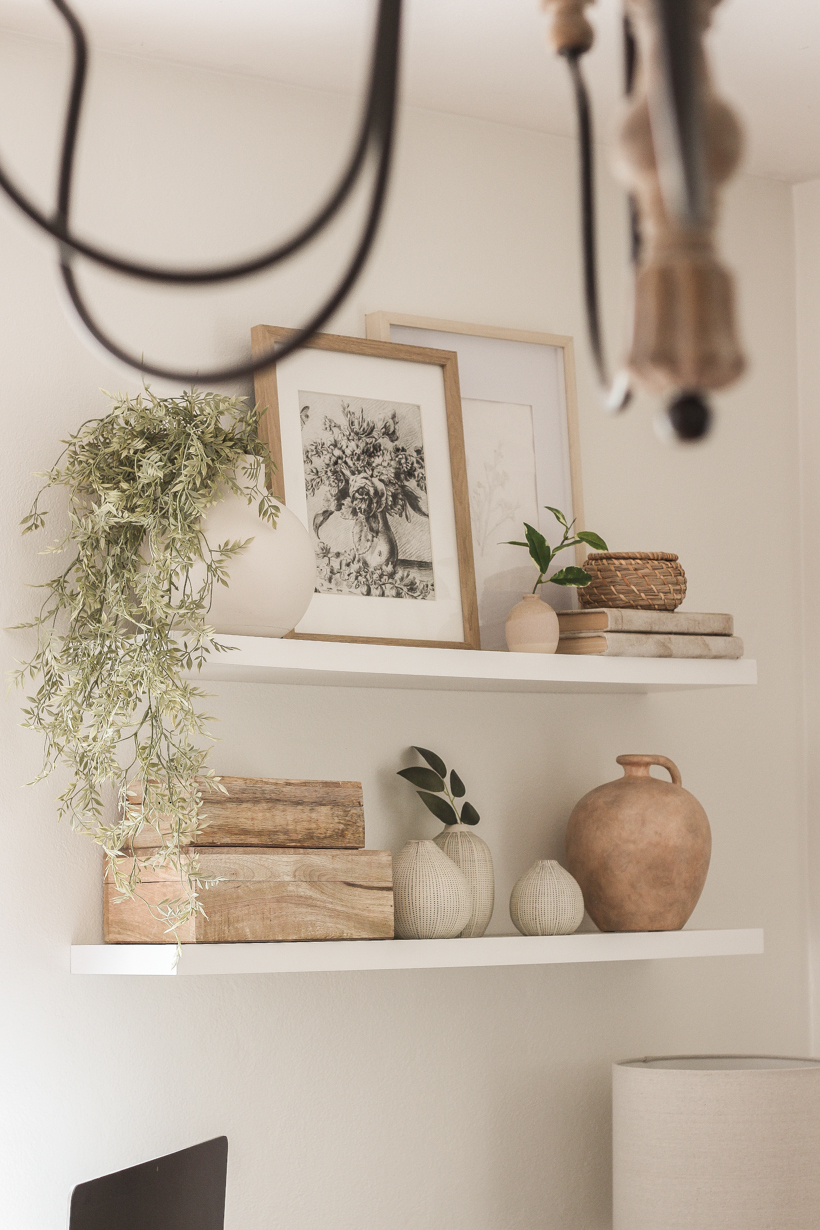 P.S. don't look too close at the calendar on the wall. It may or may not still be showing December…
… clearly not everything has been updated in this room yet. 😂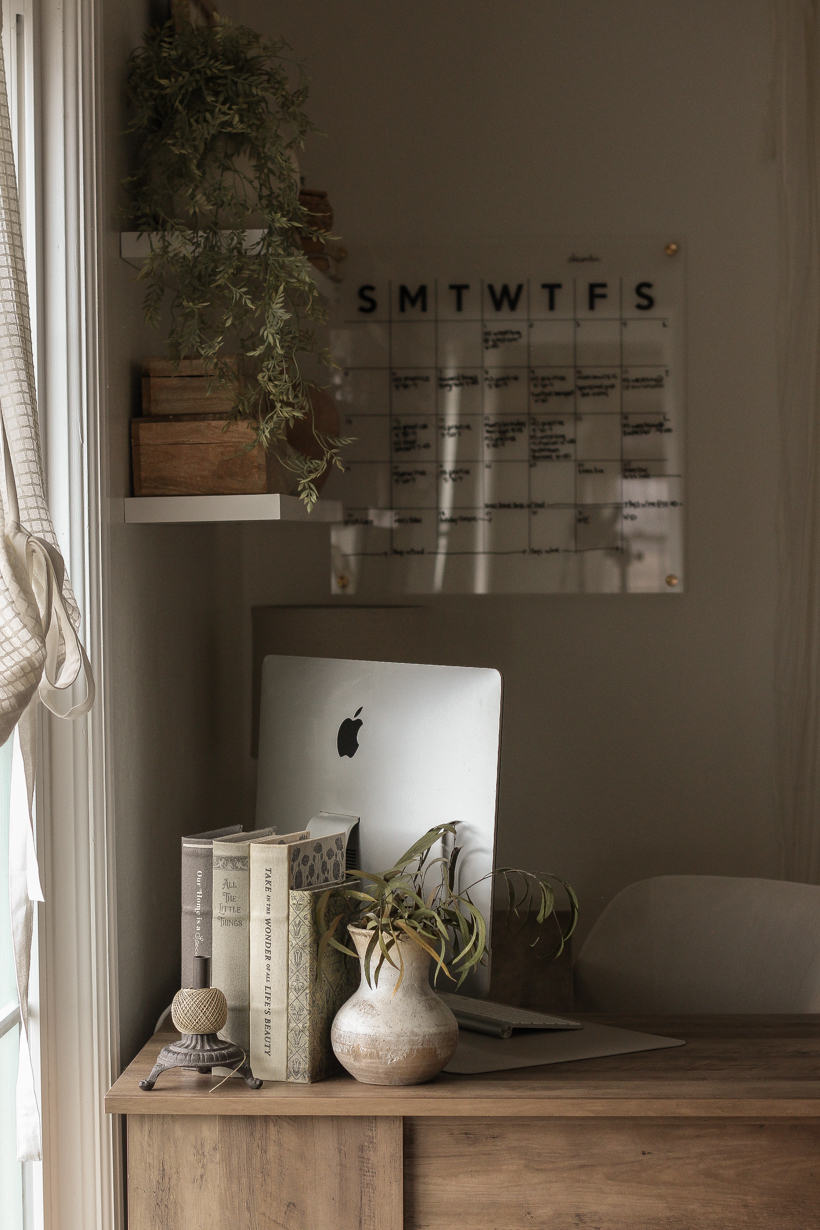 SHOP THE POST:

As always, I sincerely appreciate you shopping through the links I share, which allows me to make a small commission from your purchase while your purchase price stays the same. When you use my affiliate links, I'm better able to create content for this blog as well as support my family, and I thank you from the bottom of my heart for supporting what I do!
---
Join my text community
Subscribe to our Newsletter | Follow on Instagram
Follow on Pinterest | Follow on Facebook