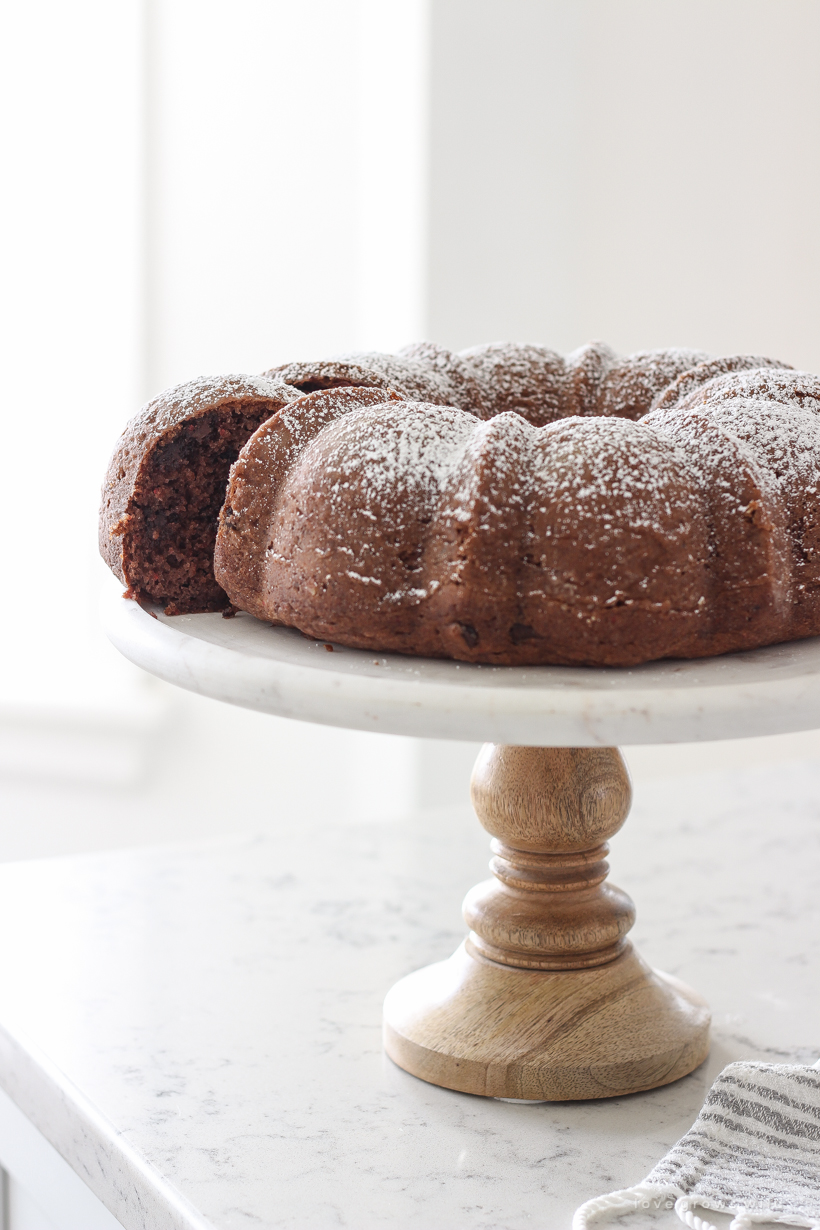 In honor of Valentine's Day coming up, I wanted to share the easiest chocolate covered cherry cake recipe with you that has a sweet story behind it.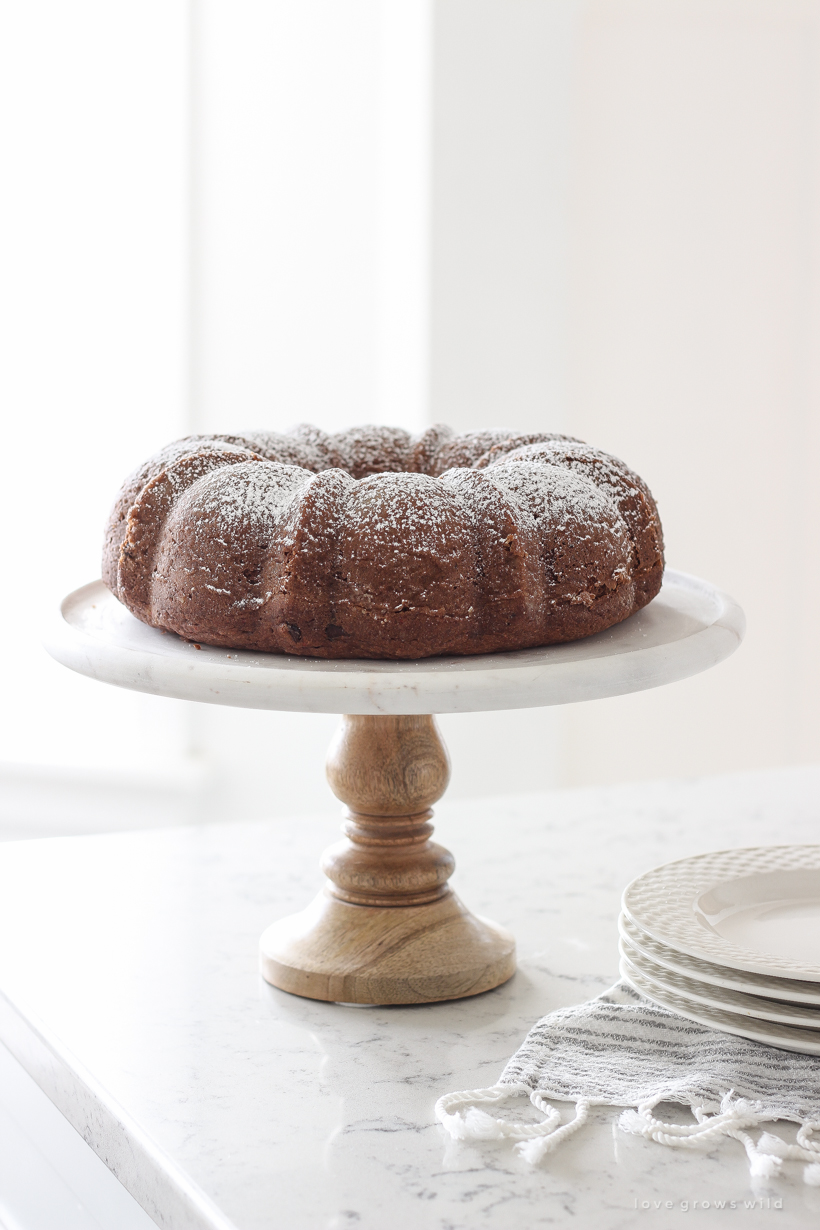 Bundt cakes are one of my favorite desserts to make because the presentation looks so beautiful with minimal effort. And the texture and flavor of this chocolate-cherry combination is absolutely delicious. When this recipe was given to me, I knew it would be perfect to celebrate Valentine's Day with, and here is the story behind it:
Grandma Diane works in the antique store where my shop Love Grows Wild Market is located. She isn't my grandma, but she is one of those women who is sweet as pie to everyone she sees and has always loved on me and my boys like we are her own. She is also quite a firecracker, and every time I hear a swear word fly out of her darling mouth, it makes me love her a little more. A few weeks ago I was in my shop working, and Diane came to me with a cake recipe she's been making for years and years and said that it was so good it should go on my blog. It was such an unexpected gesture because when someone like Grandma Diane, who has been cooking and baking for her family for so many years, wants to pass down a recipe to you, it truly is like a gift. And now the boys and I have a recipe we will always make and think of Grandma Diane.
It's chocolatey with the perfect hint of cherry and so very easy. All this cake needs is a little sprinkle of powdered sugar over the top. I hope you enjoy it as much as we do!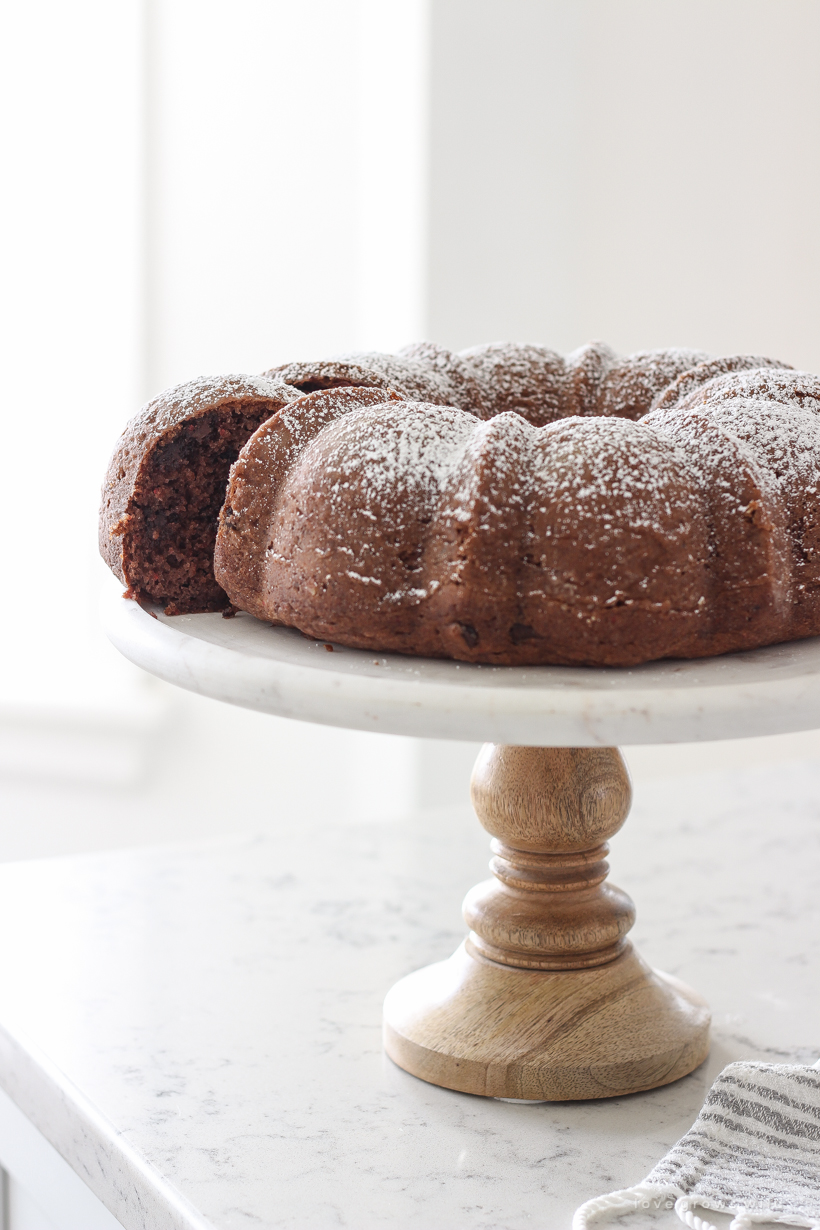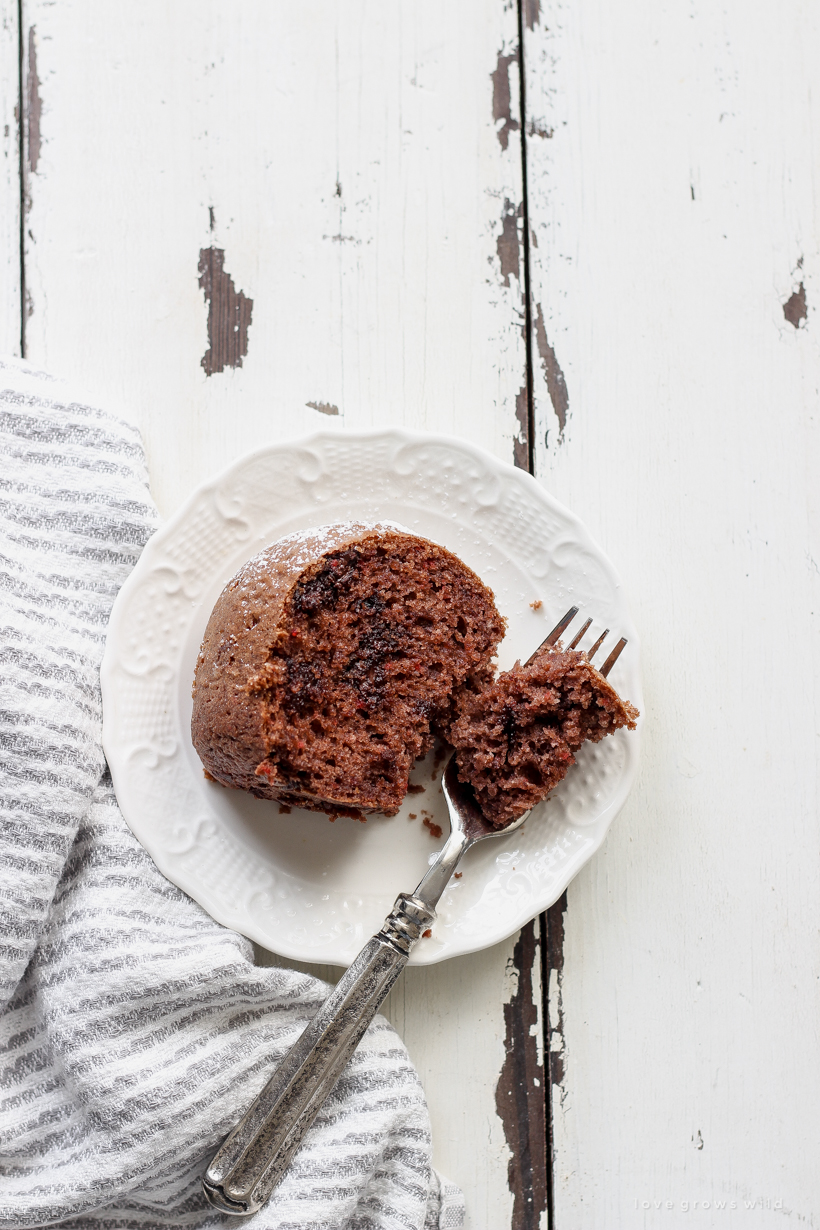 GRANDMA DIANE'S CHOCOLATE COVERED CHERRY CAKE
INGREDIENTS:
1 box (3.9 ounce) instant chocolate pudding mix
6 ounces semi-sweet chocolate chips
8 ounce container sour cream
1 package cherry chip cake mix
3 eggs
⅔ cup water
⅔ cup vegetable oil
powdered sugar for sprinkling on top
INSTRUCTIONS:
Preheat oven to 350ºF. Mix the sour cream, eggs, water, and oil together in a large bowl. Add the pudding mix, cake mix, and chocolate chips, and stir until combined. Pour the batter into a greased and floured bundt pan, and bake 40-45 minutes. Remove from the oven, and allow to cool on a wire rack for 20 minutes. After 20 minutes, turn the cake out onto the wire rack to finish cooling completely. Sprinkle with powdered sugar on top to serve.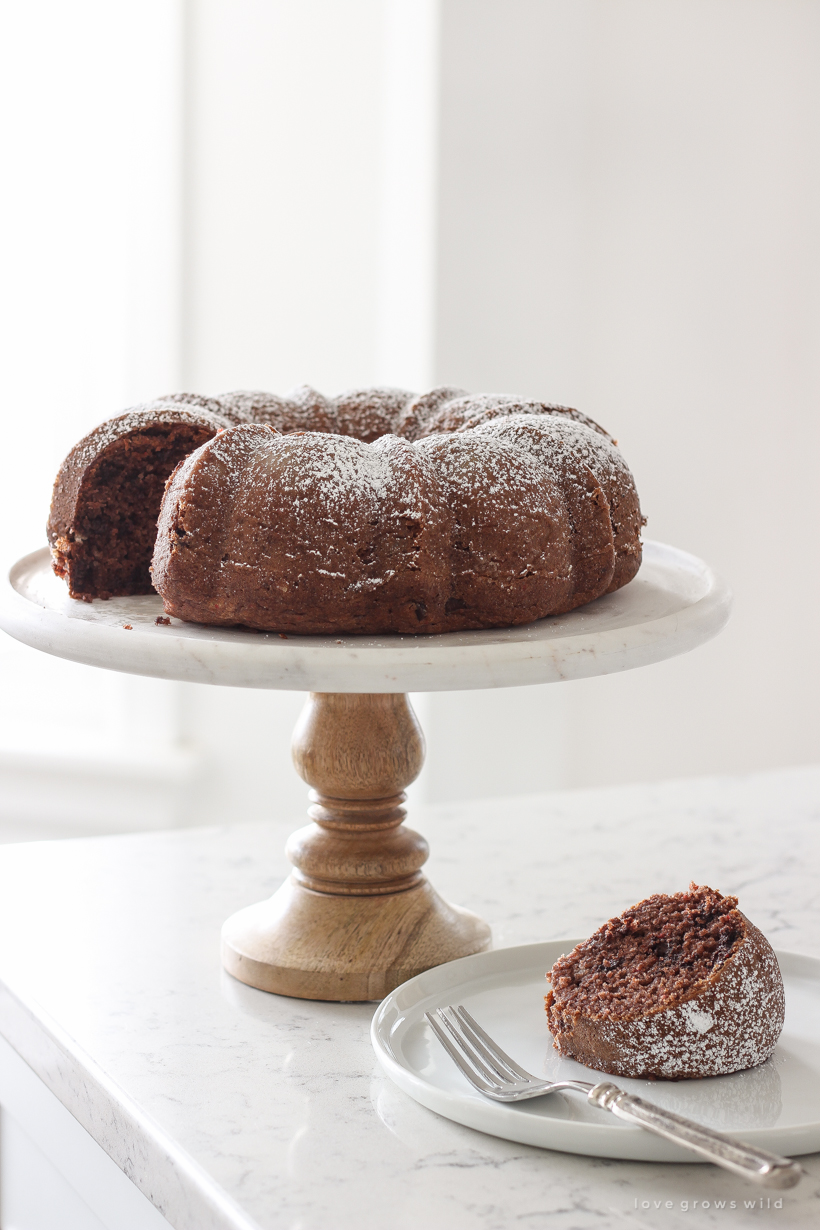 ____________
MORE DESSERT IDEAS:
Cherry Chocolate Chip Cookies | Applesauce Sheet Cake with Cream Cheese Frosting | Nutella Stuffed Chocolate Chip Cookies
____________
Enjoy, sweet friend! If you try any of my recipes, I'd love to see what you make by tagging me in your photos!
IG: @lizlovegrowswild + #lovegrowswild
---
Subscribe to Blog | Follow on Instagram
Follow on Pinterest | Follow on Facebook