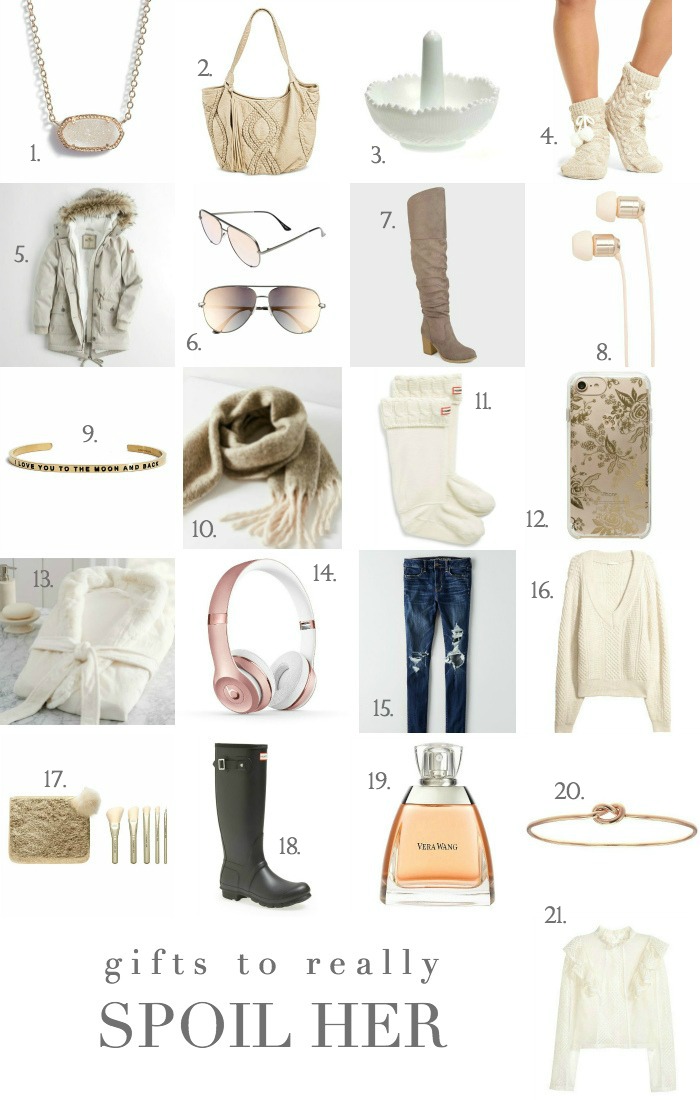 Hi, friends! If you enjoyed the last gift guide with Gifts For Her Under $30, you are definitely going to enjoy today's post! We all need affordable gift ideas, especially when there's a lot of people to buy for on your Christmas list, but every once in awhile you want a special gift to really spoil someone! Or if you've been an extra good girl this year, you definitely deserve to be spoiled with gifts like these! I found everything from cute boots and beauty products to cozy clothes and tech accessories, with prices starting around $35. I hope these gift guides are helping you finish up your shopping, and I have gift ideas for the home coming up in the tomorrow's post!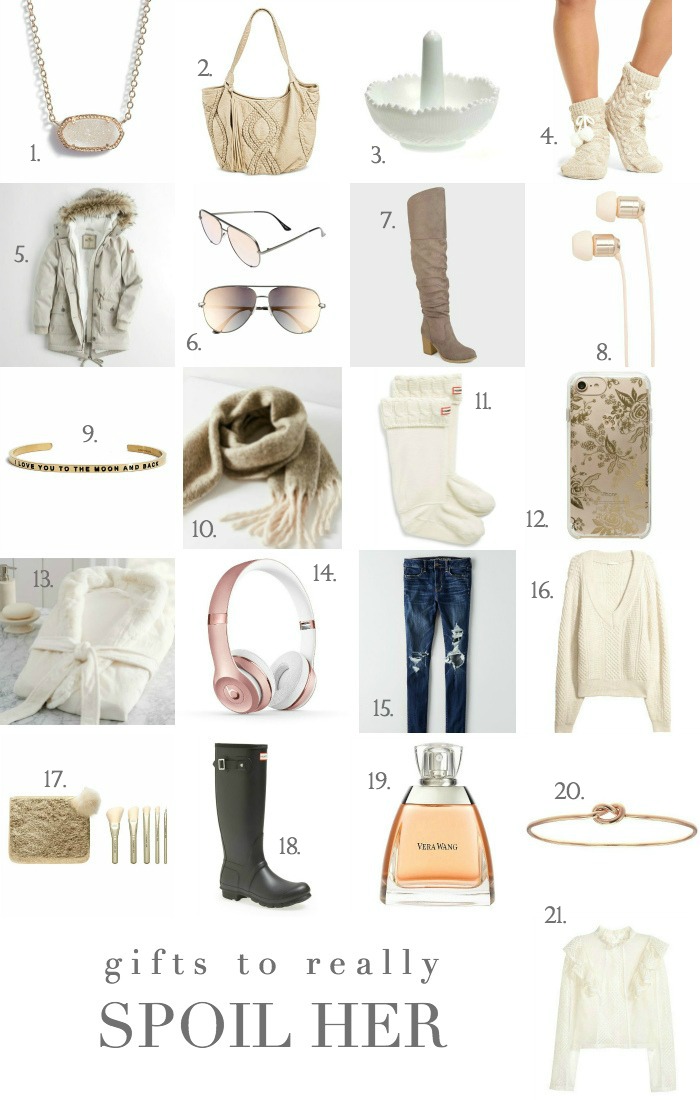 1 | 2 | 3 | 4 | 5 | 6 | 7
8 | 9 | 10 | 11 | 12 | 13 | 14
15 | 16 | 17 | 18 | 19 | 20 | 21
Did any of these pretties catch your eye? Check back this week for more gift guides coming your way! I have tons of ideas for the home, kitchen goodies, and gifts for her under $30! Happy shopping!
Note: Some of the links in this post are affiliate links, which allows me to make a small commission from your purchase, but your purchase price stays the same. Thank you for helping support our blog!