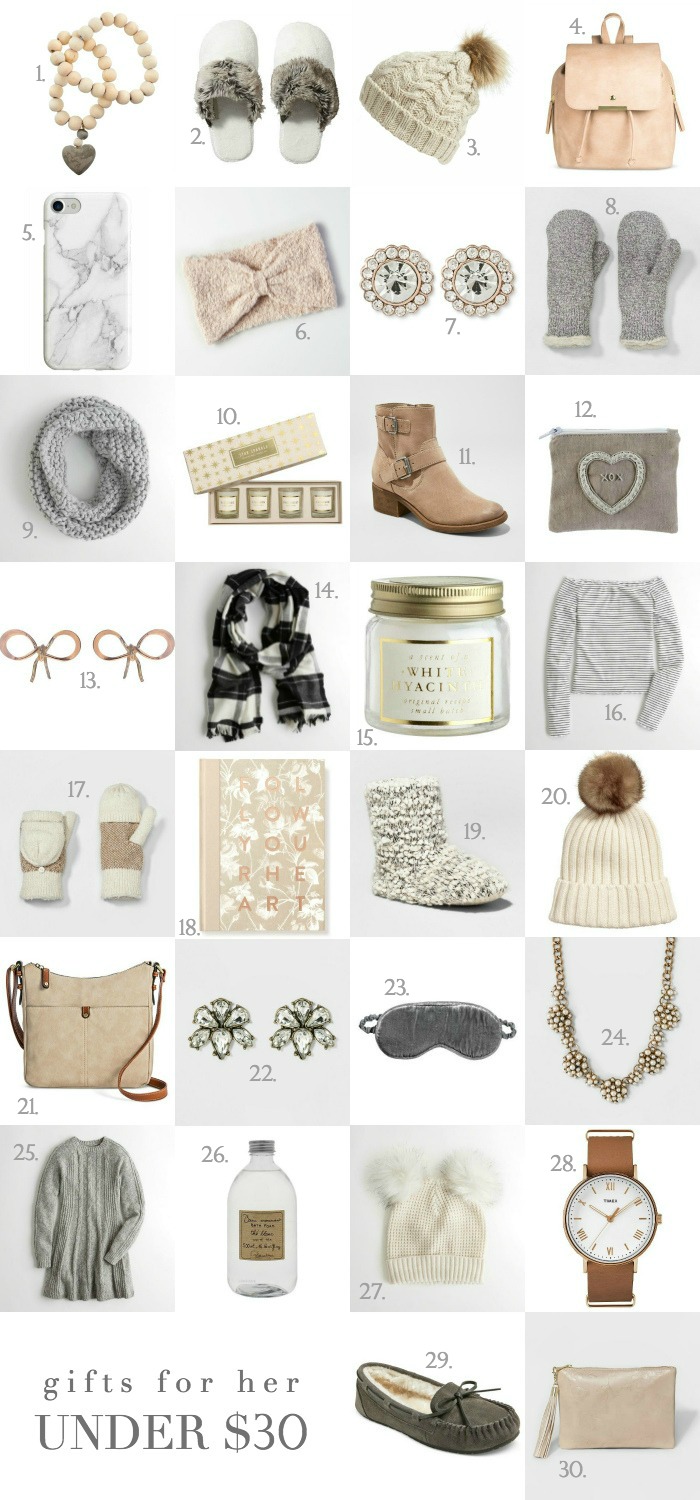 Hi, sweet friends! Are you enjoying the holiday season so far? I have a good start on my holiday shopping, but as I was trying to come up with ideas for cute, affordable gifts, I decided I would share some of my favorite finds with you! Women can be hard to buy for because we either have everything or are super picky, but I found some great options that are stylish, functional, and UNDER $30! I think you guys know me pretty well by now, so it's probably no surprise that there's a bit of a theme going on with my picks… cozy neutrals, a little feminine, and rustic mixed with a touch of glam. I know I would love opening up any of these gifts on Christmas morning, and I'm pretty sure any of the women in your life would too… moms, sisters, girlfriends, daughters… there's something for everyone! And just in case you're worried about receiving something you'll want to re-gift later, this is an easy way to show your sweetie or family what to get you too!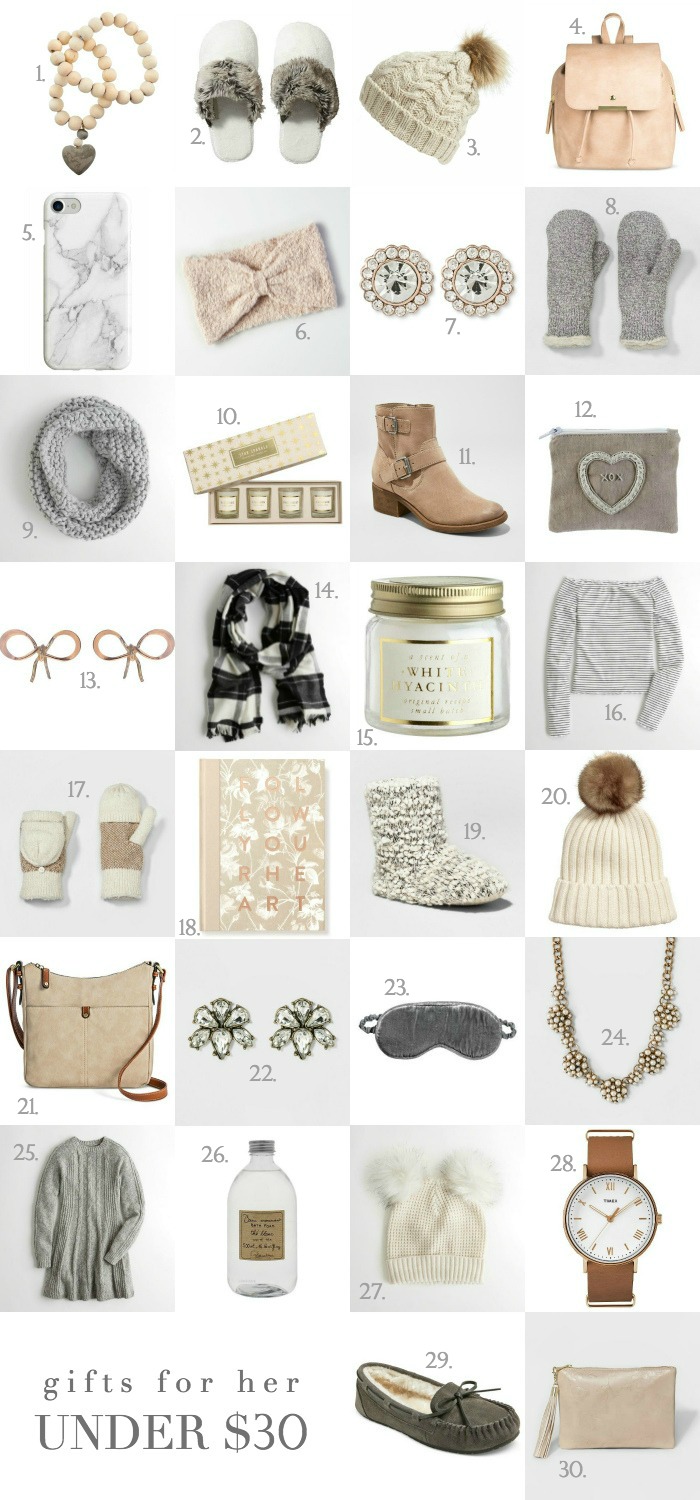 1 | 2 | 3 | 4 | 5 | 6 | 7 | 8 | 9 | 10
11 | 12 | 13 | 14 | 15 | 16 | 17 | 18 | 19 | 20
21 | 22 | 23 | 24 | 25 | 26 | 27 | 28 | 29 | 30
I'd love to hear what your favorite picks are, and check back this week for more gift guides coming your way! I have tons of ideas for the home, kitchen goodies, and how to really spoil someone! Happy shopping!
Note: Some of the links in this post are affiliate links, which allows me to make a small commission from your purchase, but your purchase price stays the same. Thank you for helping support our blog!