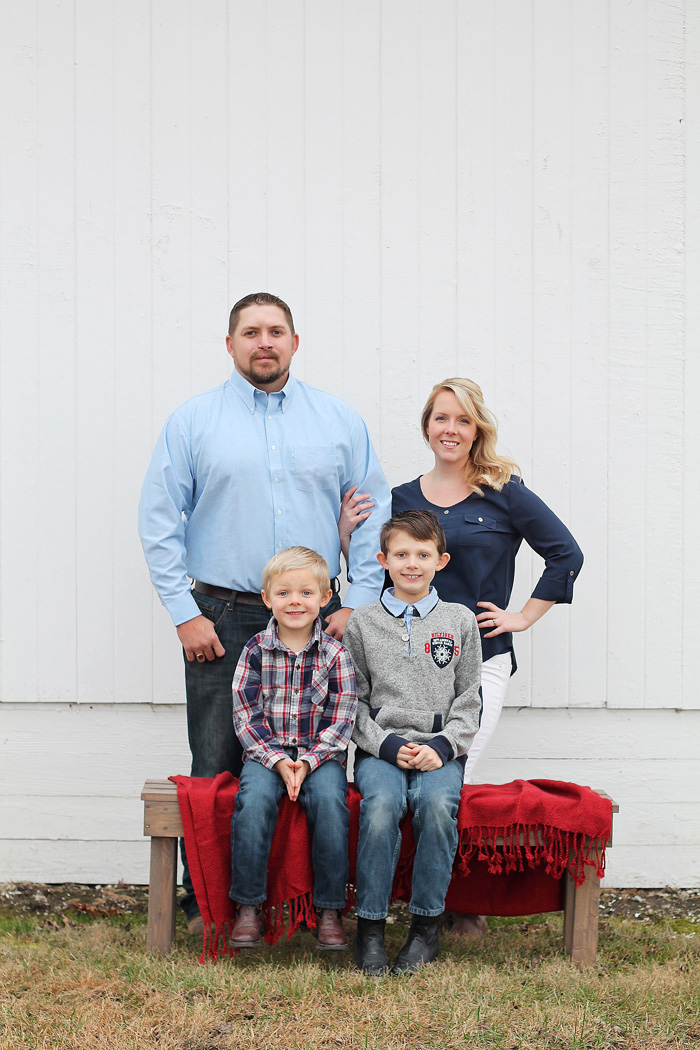 I know that most of you are probably busy opening gifts, putting batteries in toys, making delicious food, drinking egg nog, and kissing under the mistletoe, but I wanted to take a moment to wish you all the happiest of holidays. You are an important part of the Love Grows Wild community, which means that to me… you're family. Like it or not, you're part of my crazy, chaotic, perfectly imperfect, dysfunctional family, so I hope your day is filled with love, peace, and plenty of Christmas joy.
Merry Christmas from the Fourez family!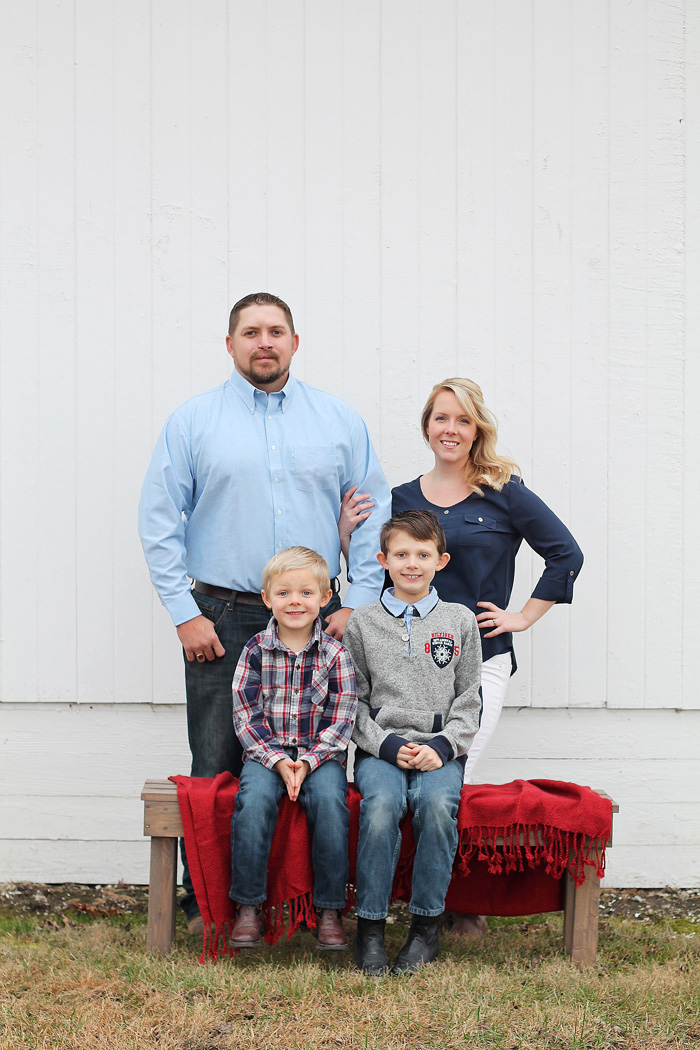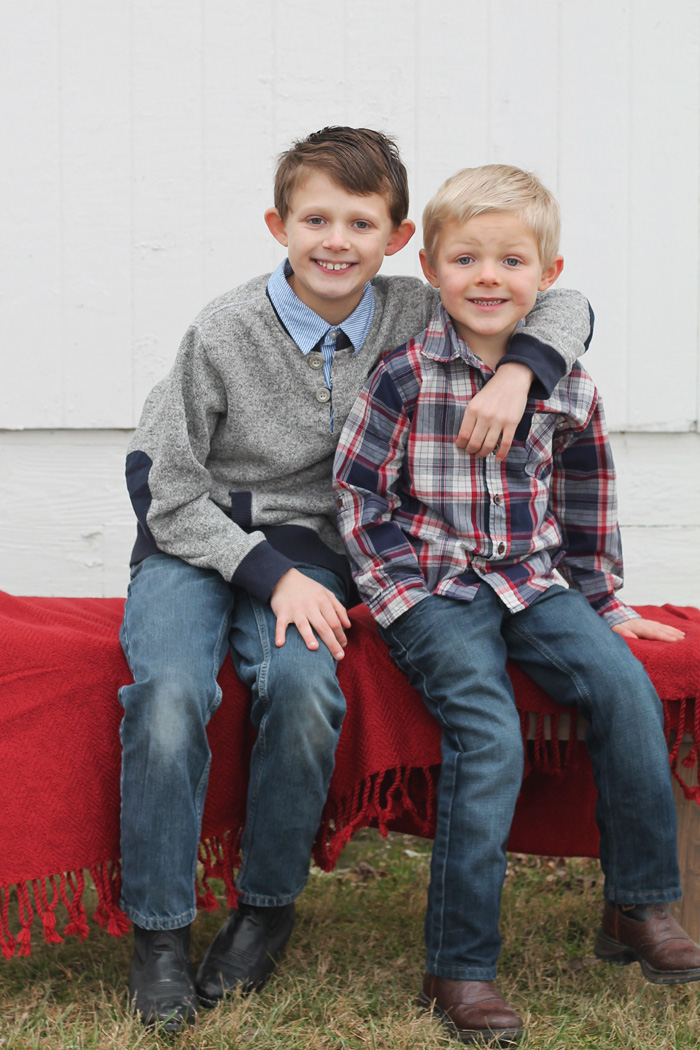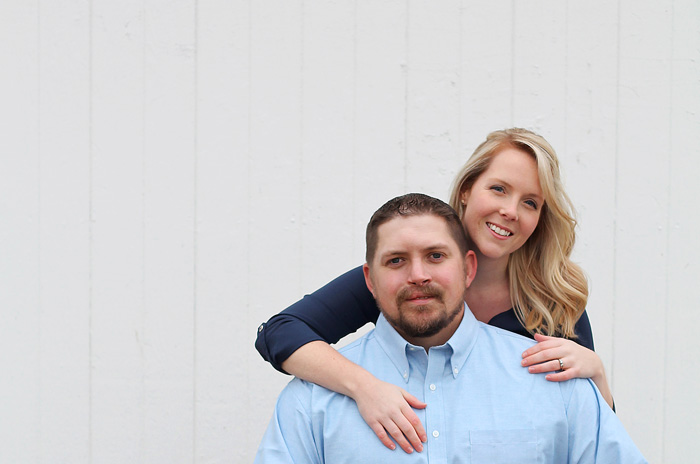 Fun fact: I took our Christmas photos myself using a camera timer and tripod. The boys were such troopers while I ran back and forth like a crazy person!
xoxo Liz
---
LET'S KEEP IN TOUCH!
Subscribe to Blog | Browse my Shop | Follow on Facebook | Follow on Twitter
Follow on Google+ | Follow on Pinterest | Follow on Instagram