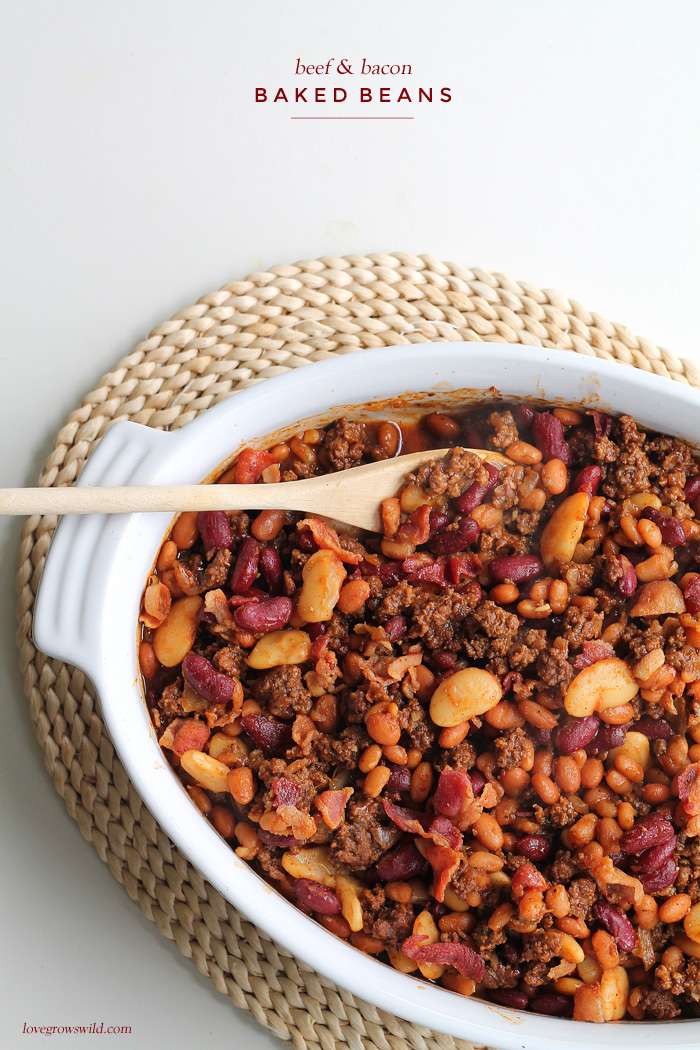 Apparently, all I can think about lately is hearty, beefy comfort food! Last week was my special ingredient meatloaf recipe, and now I have an extra meaty baked beans recipe for you today! Maybe it's the cooler weather. Maybe it's my husband's beef-loving ways starting to rub off on me. Or maybe it's just because being a carnivore is so utterly delicious! Sorry vegetarians… just look away this week!
Okay… let's talk baked beans. Do you love 'em or hate 'em? If we're talking about the straight out of a can, plain jane baked beans, you can count me out. I'll save room on my plate for something else! But if we're talking about good baked beans with beef and bacon and barbecue sauce and brown sugar and bacon and oh, did I mention bacon? Yeah, I'm in!
This meaty baked beans recipe is easy and inexpensive to make and happens to be the perfect side dish for parties, cookouts, or tailgating. With options for baking in the oven OR using your slow cooker, this recipe is sure to become a family favorite!
If you're looking to please a crowd full of men, boys, or hungry football fans, you will certainly appreciate having this recipe in your arsenal. Not that women won't enjoy it as well, but in my experience, the guys go crazy over this one! Beef… bacon… I can't imagine why. 😉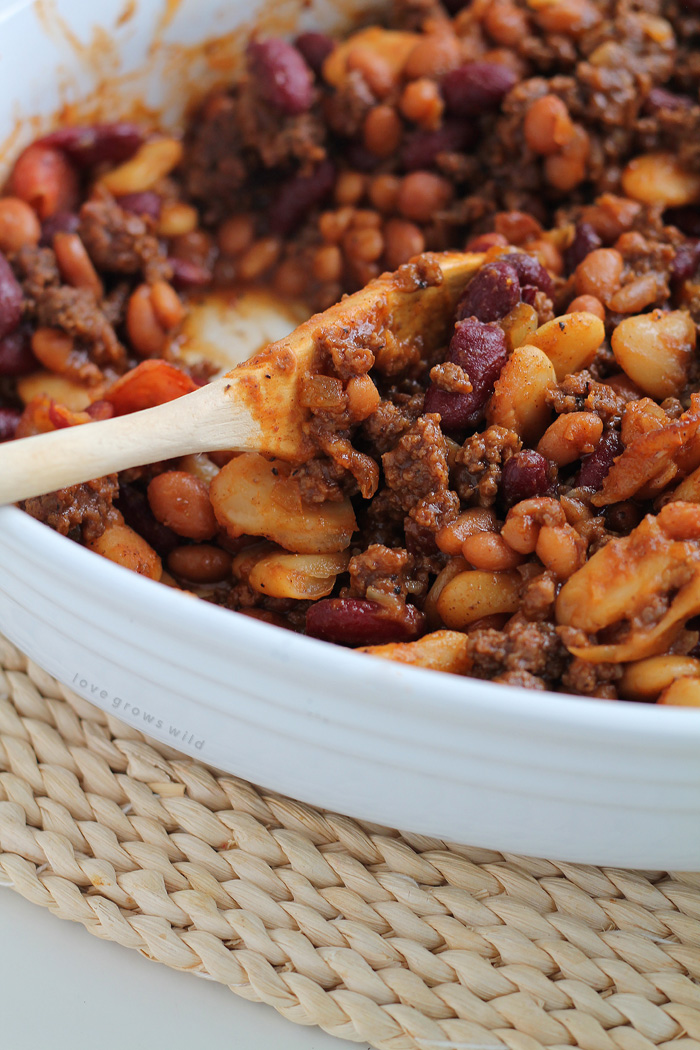 This hearty dish will definitely feed a crowd, which makes it perfect for parties. When I'm in a pinch for time, I'll bake them in the oven, which only takes about an hour. When I'm busy preparing other food and want to keep the beans warm for awhile, I'll go the slow cooker route. Both methods are easy and delicious!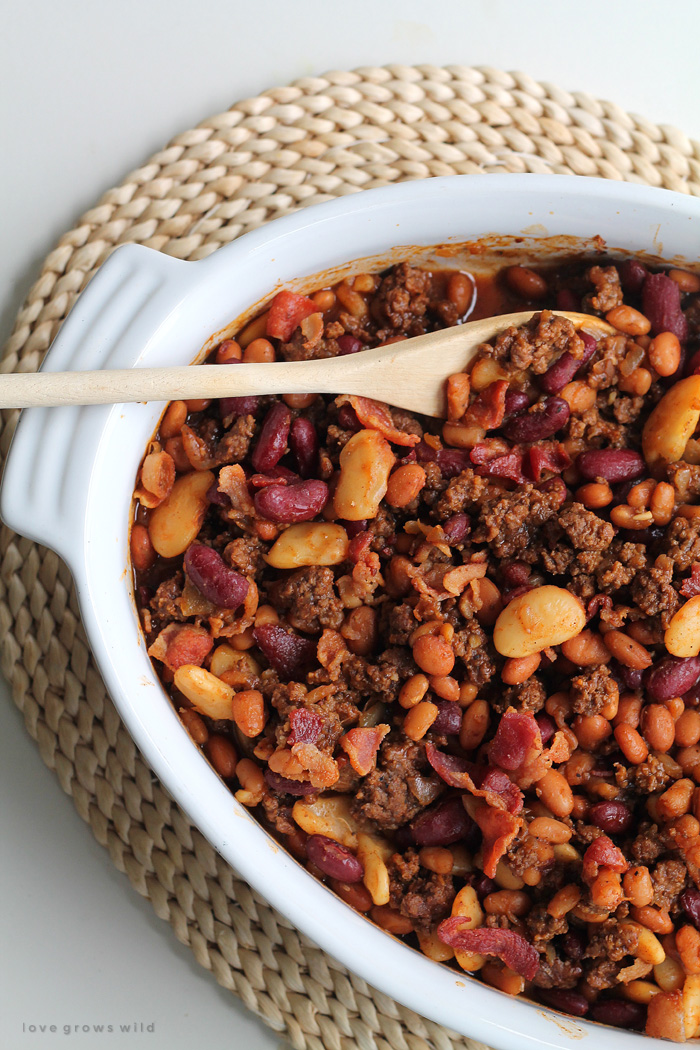 I like using this particular baked beans recipe for a few reasons: #1 It uses a variety of different beans (4 to be exact!), which gives the dish great color and texture. #2 Bacon. No explanation needed. #3 It has a great depth of flavor from the brown sugar, molasses, and barbecue sauce. No bland or boring beans here!
P.S. If you have leftovers the next day, spoon the beans on top of hot dogs and add a layer of cheese for and extra meaty, extra delicious chili cheese dog. You're welcome.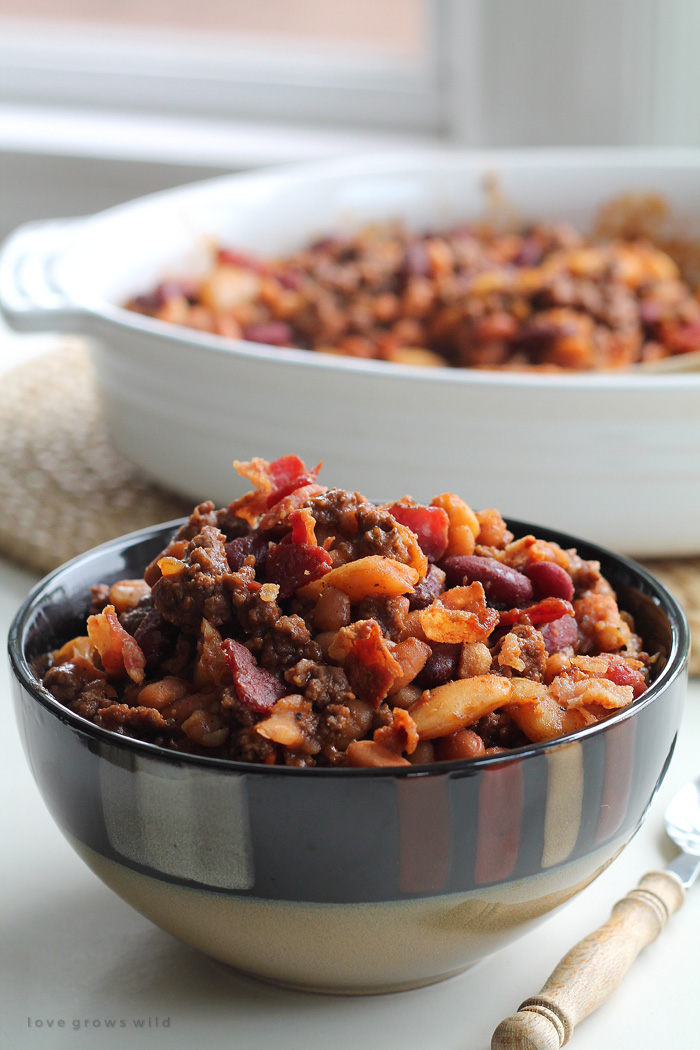 Like what you see? Subscribe to Love Grows Wild so you'll never miss a post!
Follow along on Pinterest, Google+, Instagram, and Facebook for more fun!
Beef and Bacon Baked Beans
Perfect baked beans made extra meaty with ground beef and bacon! Full of flavor, easy to make, and a great side for parties, cookouts, or tailgating!
INGREDIENTS
1 pound lean ground beef
½ cup onion, chopped
¼ cup ketchup
¼ cup barbecue sauce
½ cup brown sugar
1 tablespoon molasses
1 tablespoon chili powder
1 teaspoon salt
1 teaspoon pepper
1-16 ounce can butter beans, drained
1-16 ounce can kidney beans, drained
1-16 ounce can pinto beans, drained
1-16 ounce can pork and beans, not drained
½ pound bacon, cooked and crumbled
INSTRUCTIONS
Preheat oven to 350°F. Brown the beef in a large skillet until no longer pink. Add the chopped onion and continue to cook until onion is tender. Drain any excess grease. Add remaining ingredients except bacon and stir to combine. Put beef and bean mixture in a large baking dish and cover with foil. Bake for 1 hour, remove foil and top with bacon crumbles. Bake for another 5 minutes (without foil) and serve warm.
NOTES
- Slow Cooker Method: Instead of adding the beef and bean mixture to a baking dish and cooking in the oven, place the beef and beans in a slow cooker and cook on high 1 hour, then reduce to low for another 2-4 hours. Top with bacon crumbles before serving.
– adapted from Southern Food
Are you making this recipe? I'd LOVE to see it! Post a photo on Instagram and use the hashtag #MyLGWRecipe. It may just get featured!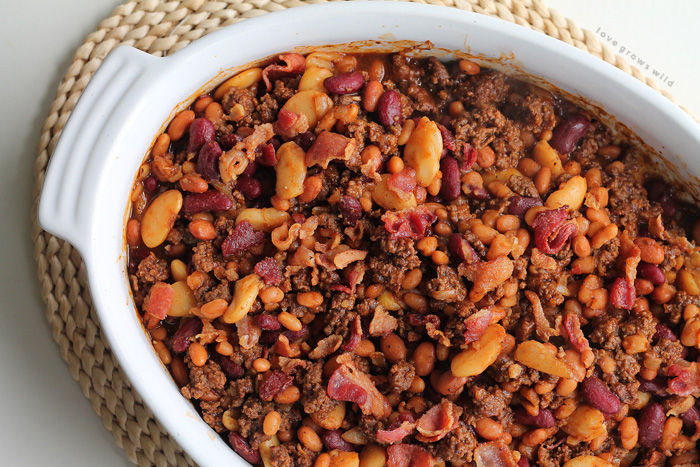 ---
Still Hungry? Try These Recipes: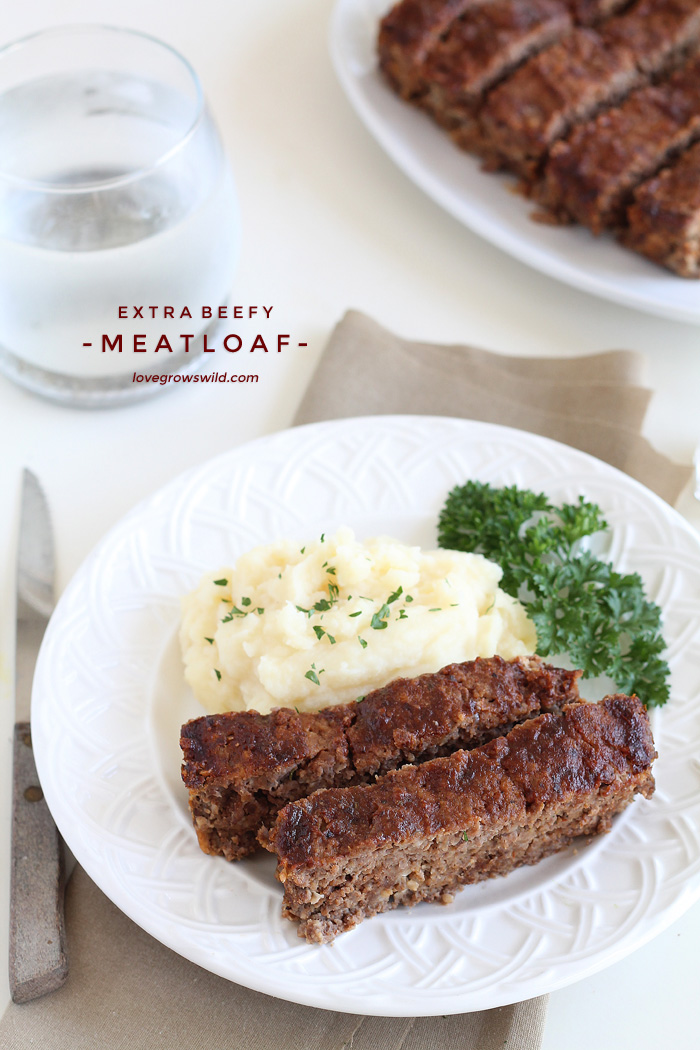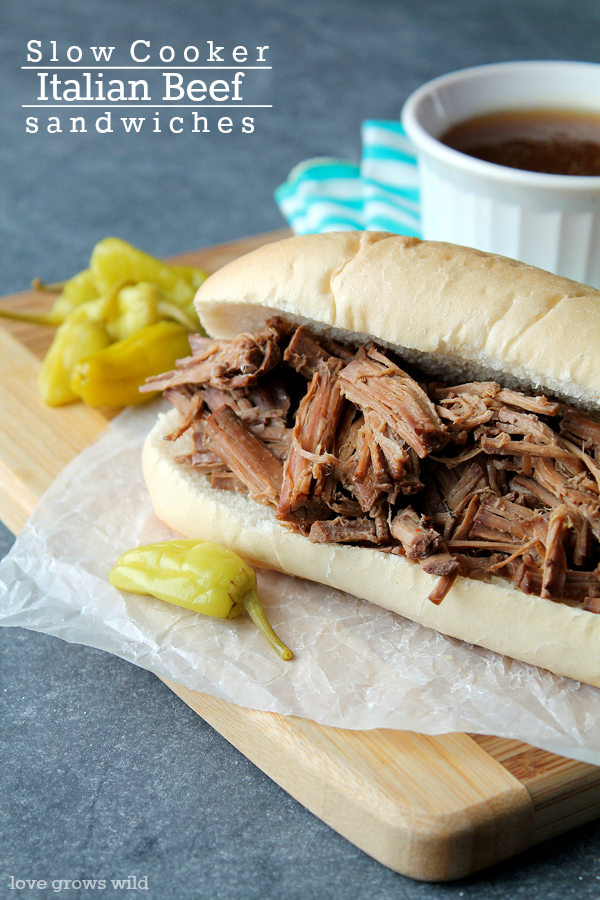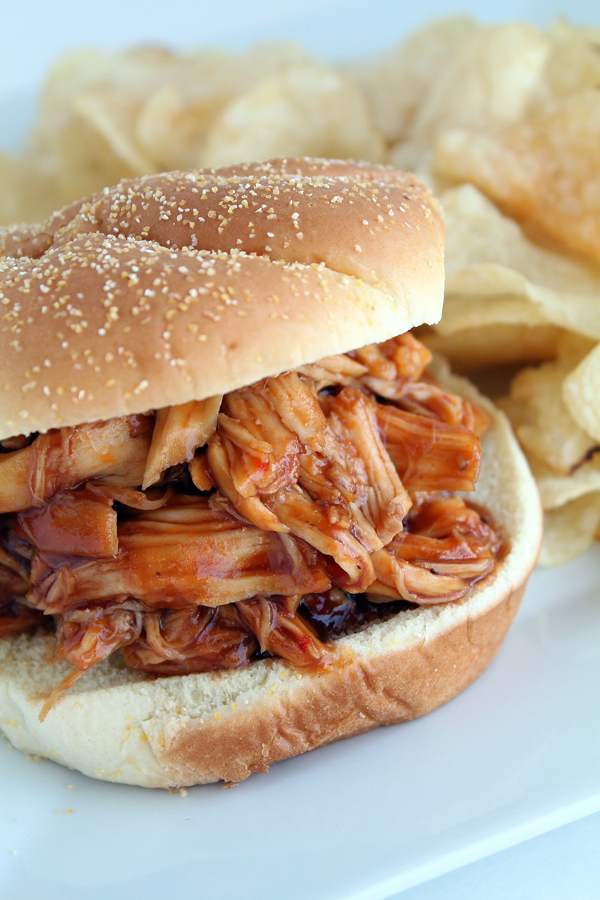 Slow Cooker Honey Barbecue Chicken Sandwiches
---
LET'S KEEP IN TOUCH!
Subscribe to Blog | Browse my Shop | Follow on Facebook | Follow on Twitter
Follow on Google+ | Follow on Pinterest | Follow on Instagram