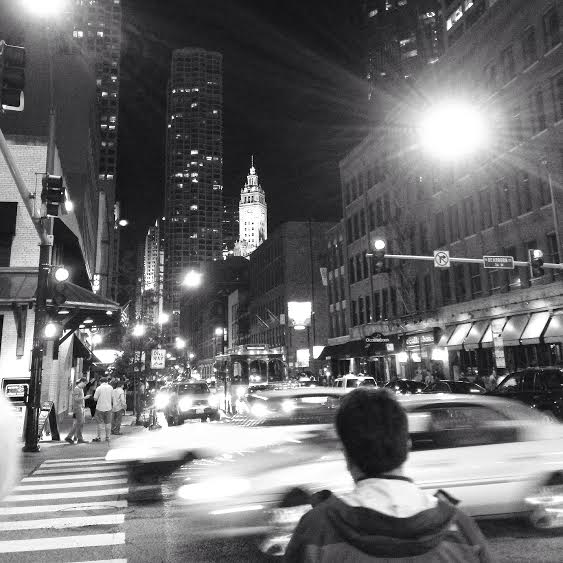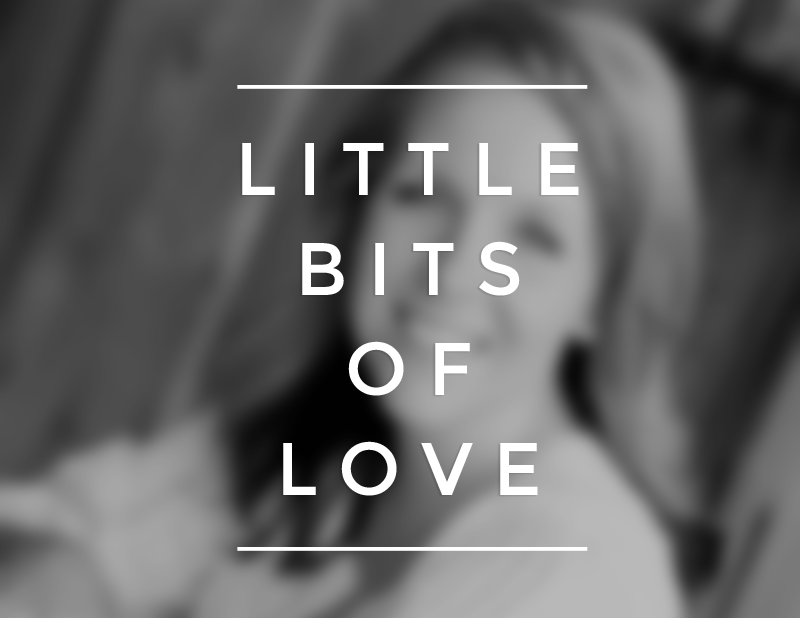 Hello, sweet friends! Can I just take a minute to say how much I love all of you who read this little, ol' blog of mine? For reals. Love Grows Wild started as, and continues to be, a way to document my life, passions, and creations, and I'm beyond blessed to have had the chance to grow it into a career that I love. Thank you for helping me make that happen!
But because this is a business and you probably don't care to hear my entire life's story every time you jump on my blog, I try to limit how much I share of my personal life. I want to give you the good stuff… awesome project tutorials, inspiring home decor ideas, and of course plenty of crazy, delicious recipes too.
But at the end of the day, I'm not just a business, I'm a person. A mom, wife, sister, daughter, traveler, compulsive organizer, Real Housewives fanatic, coffee addict, and many other things. I want to share little bits of my life with you too, so I decided to start series called Little Bits of Love (get it, Love Grows Wild?) where I'll share photos, stories, embarrassing moments, awesome recipes I've tried, and anything else that I've wanted to gush to you about over the past month. Think of us as long-distance friends, and we're having our once-a-month phone chat to catch up on life. Sound like a plan? Right here, once a month, Little Bits of Love. So grab a drink and let's chat!
The Mud Fight
Probably one of my favorite moments from this past month happened when my two boys, Alec, 8, and Wyatt, 4, got caught red-handed in the middle of an epic Mud War.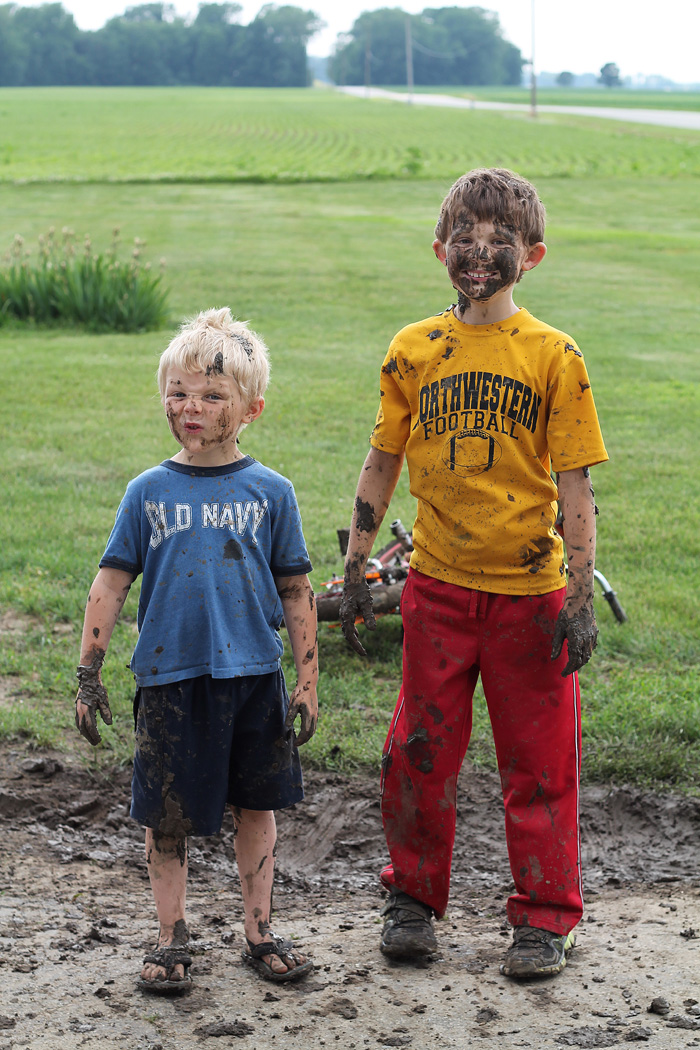 While my boys were riding their bikes one day, they discovered a small patch of mud alongside the driveway. Someone got a little bit of mud on them, which turned into flinging mud at the other one, which quickly escalated into a full-on mud war.
I wondered why they had been quiet for so long, and when I looked out the window to check on them, I saw the utter mess that the front of our house had turned into. I grabbed my camera, told them to smile for a picture, then told them they were going to clean up every bit of the mess they made. I couldn't help but laugh at the sight of these two crazy monkeys of mine… boys will be boys, as they say. But I'm pretty sure they'll think twice about ever trying this stunt again. I believe the ice cold shower they got from the garden hose left a lasting impression.
Oh, children. You make me laugh and give me gray hair all at the same time.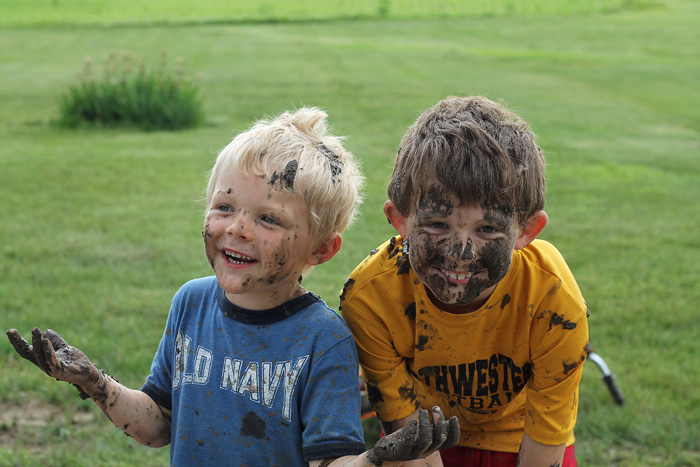 The Garden
For years, my husband and I have talked about planting a garden together, and this year we finally tackled that project. And we're those "go big or go home" kind of people. We tore out a huge section of our yard, planted lettuce, cauliflower, broccoli, cucumbers, carrots, peppers, tomatoes, sweet corn, green beans, and I'm probably even forgetting some. At the end of this summer , we're either going to be sadly disappointed at the barren plot of dirt in our yard or cooking, canning, freezing, and storing around the clock for awhile.
What have we gotten ourselves into?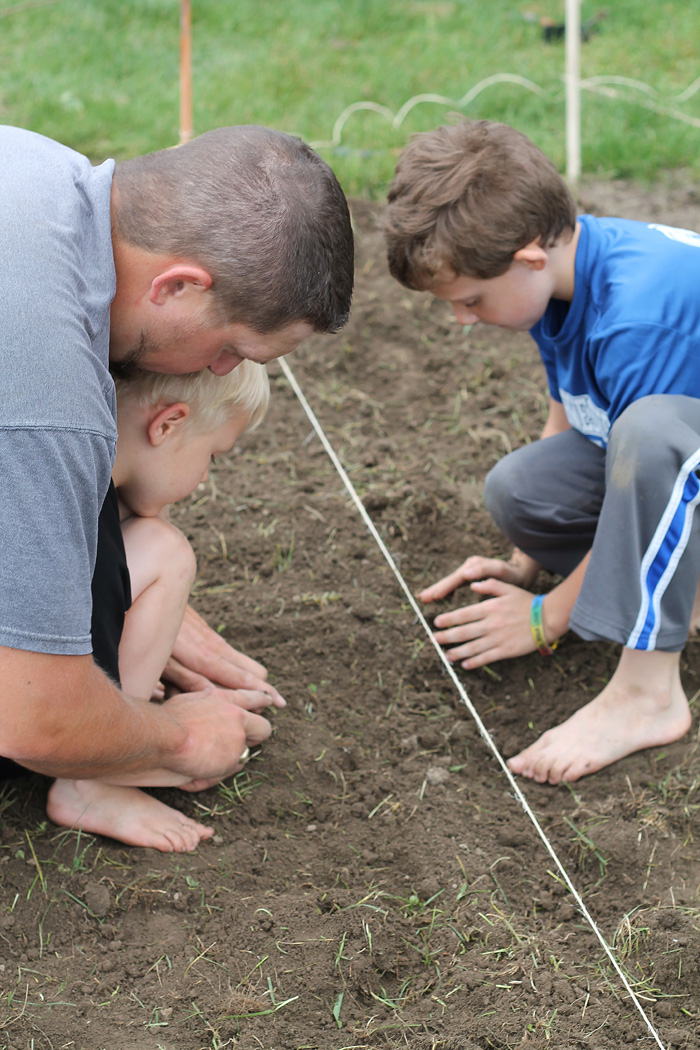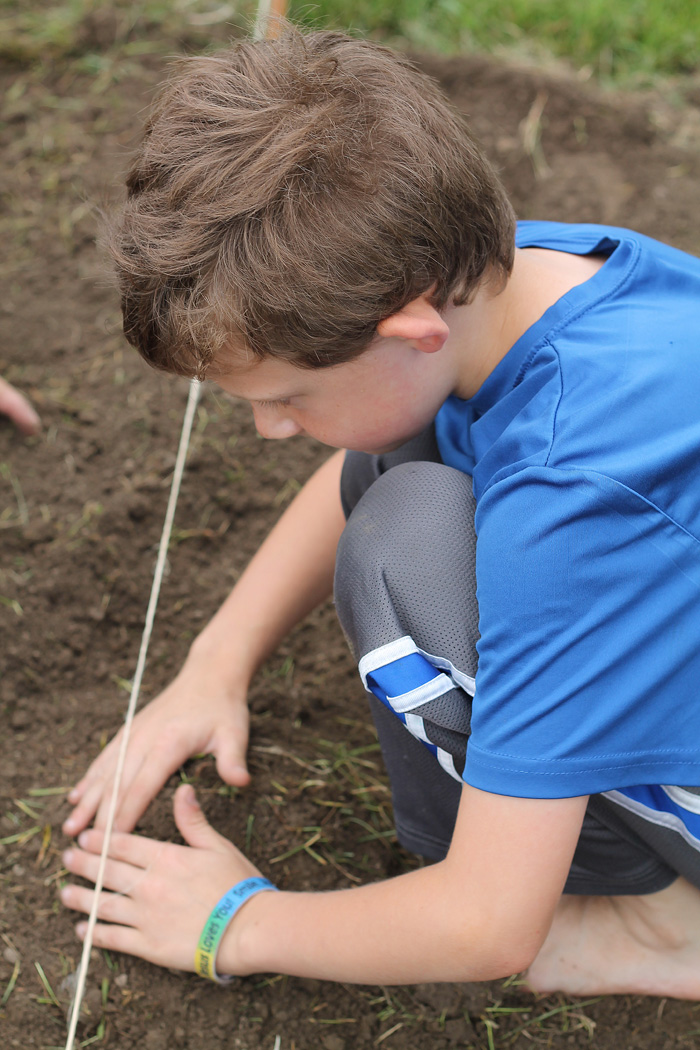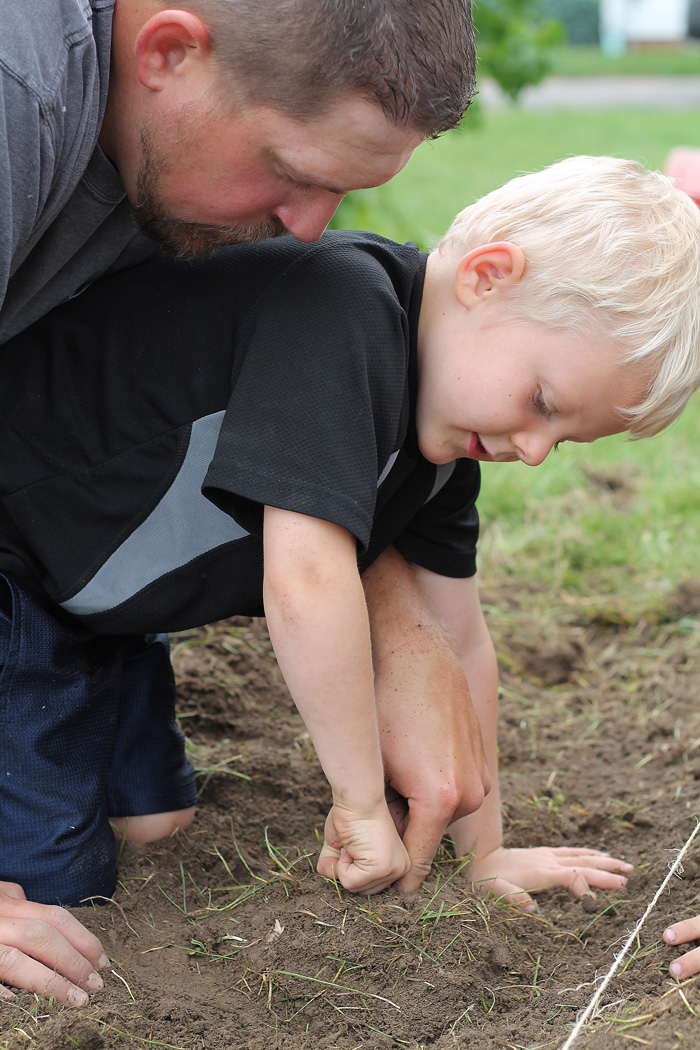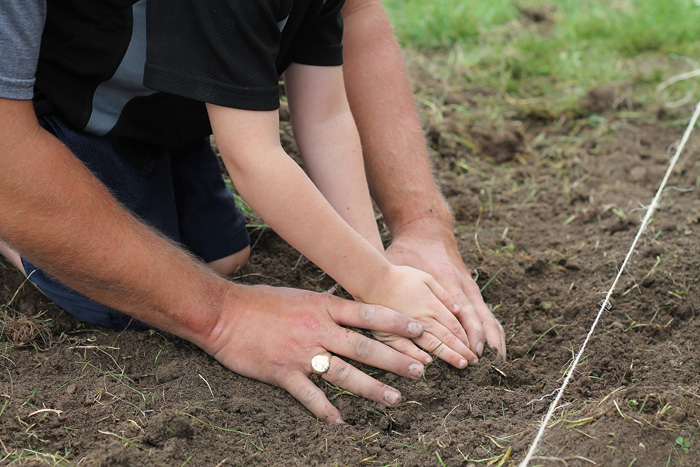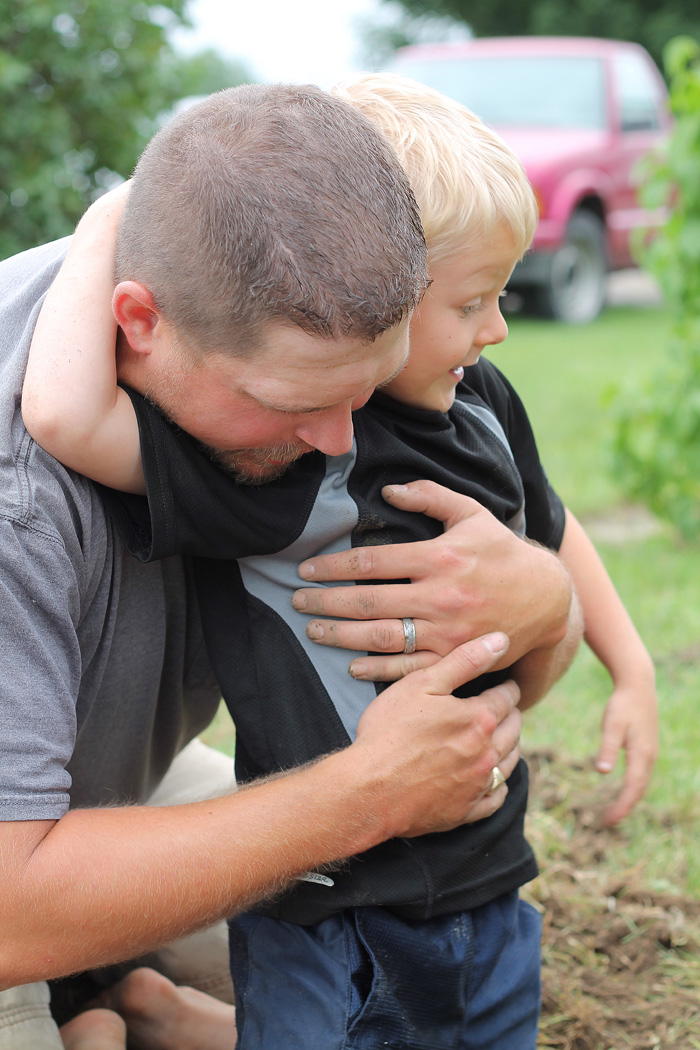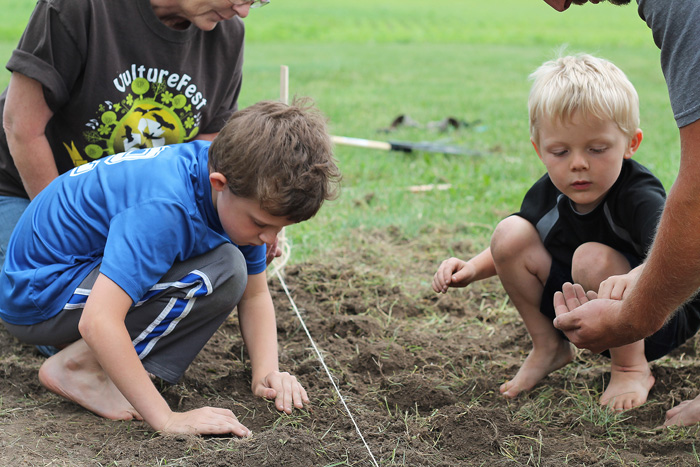 We all helped plant the garden together… Jeremy and I, the boys, and even my mom was there helping. I knew it meant a lot to Jeremy, who was born and raised a farm kid, to show his family the ins and out of planting a seed. His method of "plant one seed every X amount of inches at X inch soil depth" was a little more precise then my method of "sprinkle, sprinkle". I hope we are able to have a bountiful harvest, but no matter what the outcome, it was a great family memory. These photos make me smile every time I look at them.
"How strong ARE you, Dad?"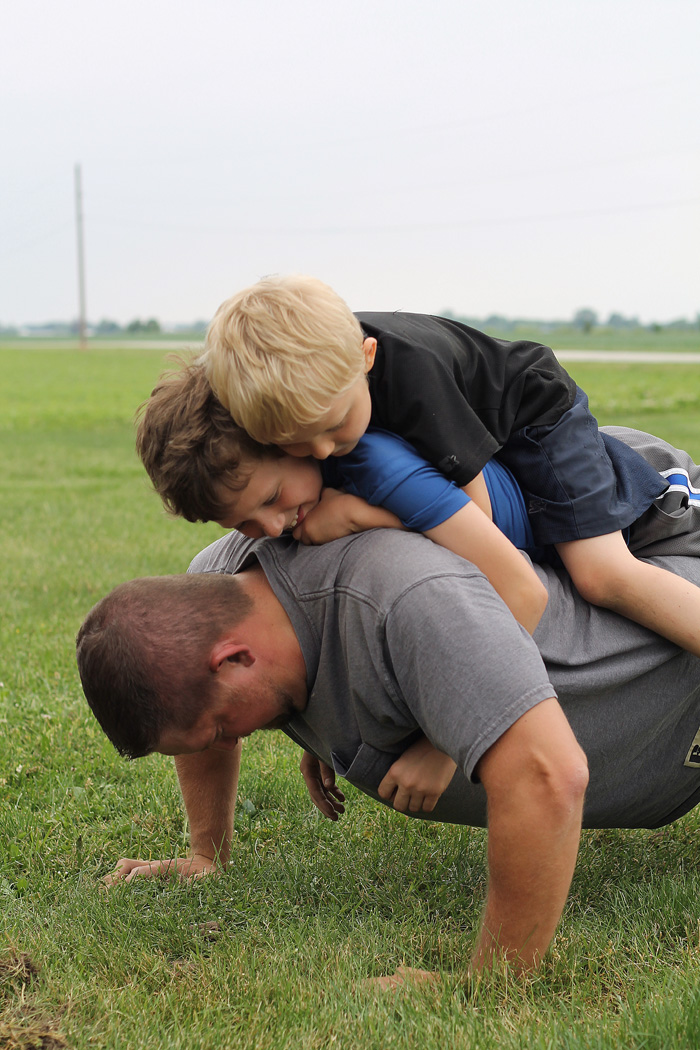 Psst! Check out these Garden Marker Signs and Garden Hose Holder tutorials!
Our Anniversary
We celebrated our anniversary on June 4th the same way any old, married couple would. We sat through a freezing cold baseball game for Alec (yes, it was FREEZING cold in Indiana the beginning of June!), then tried to go to a race at the local speedway here in town. I was bundled up like an arctic snow bunny and the stupid race was canceled due to rain earlier in the day. So we went to eat at a local Irish pub and feasted on fried mashed potato balls and BBQ bacon burgers. It was super romantic. But you know what? I wouldn't have our life any other way.
Jeremy stopped me just before we got in the car, gave me a kiss, and said, "Even with all the crazy, I really love our life."
I couldn't have summed it up better myself.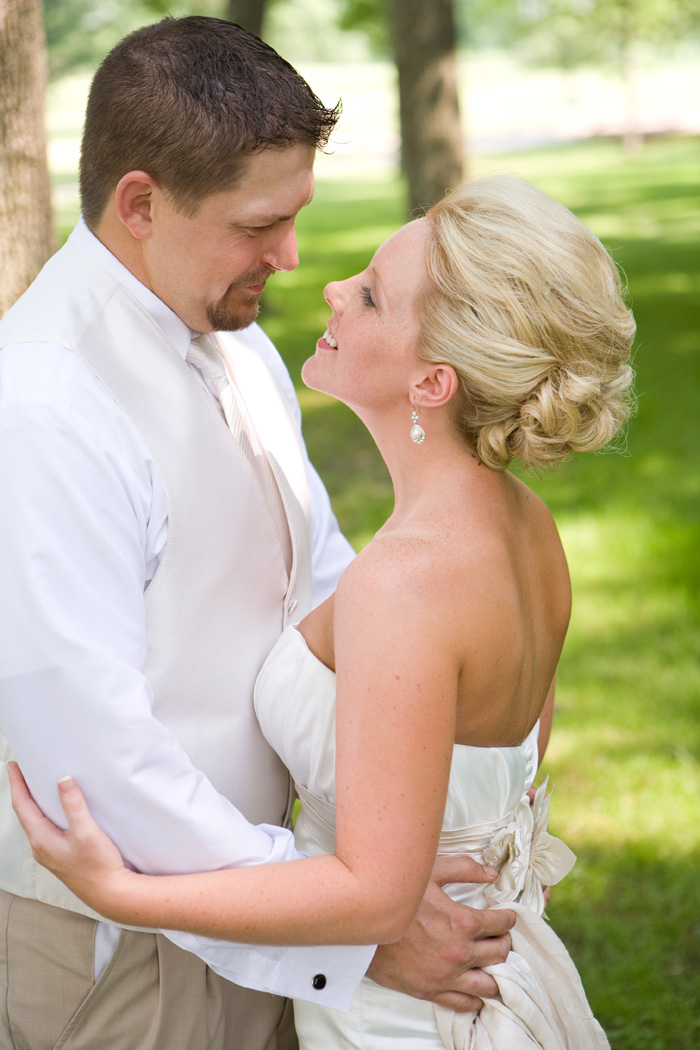 Surviving Summer
So this summer has been an interesting one, to say the least. I work from home. My kids are out of school. And this year my husband quit his full-time job to start farming. Farmers work their tail feathers off in the spring and fall, and have the luxury of enjoying summers and winters off. Ya'll, I have my WHOLE FAMILY home 24 flipping 7 this summer. It warms my heart and makes me want to cry all at the same time. Is that normal?
So far, we've been surviving summer by keeping extremely busy. We traveled every single weekend in June, and I'm sure the rest of the summer calendar will continue to fill up.
On the last day of school, we greeted my second grader coming off the bus with a bucket full of water balloons. #coolparents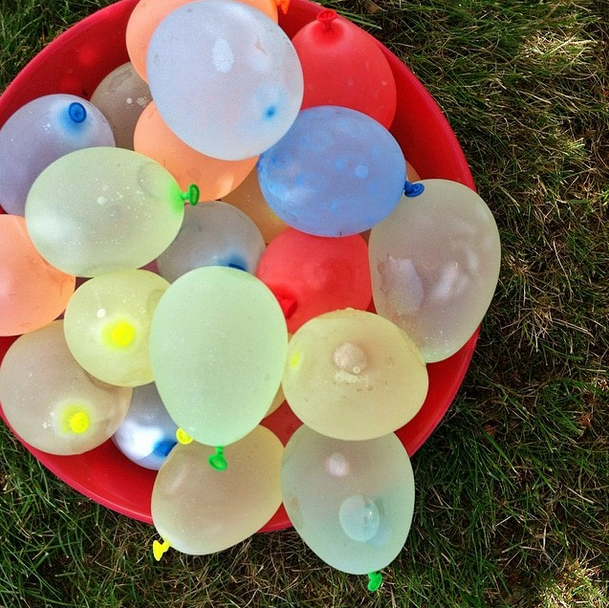 On the second day of summer break, I printed off 120 sheets of math homework. Yeah, there goes my #coolparent status.
We visited my sister in Southern Illinois for a long weekend, and even though she put us through her workout bootcamp (8am weightlifting on Saturday and Sunday morning yoga), I still love her.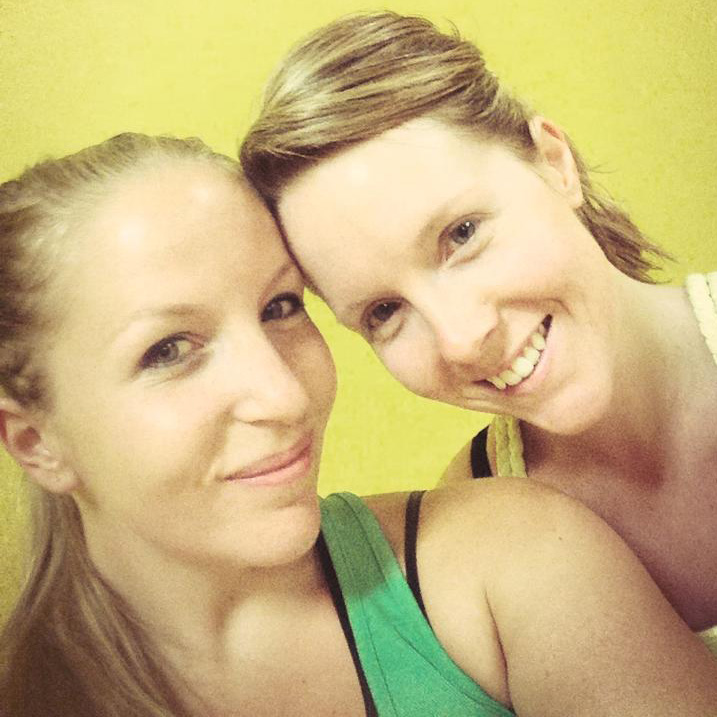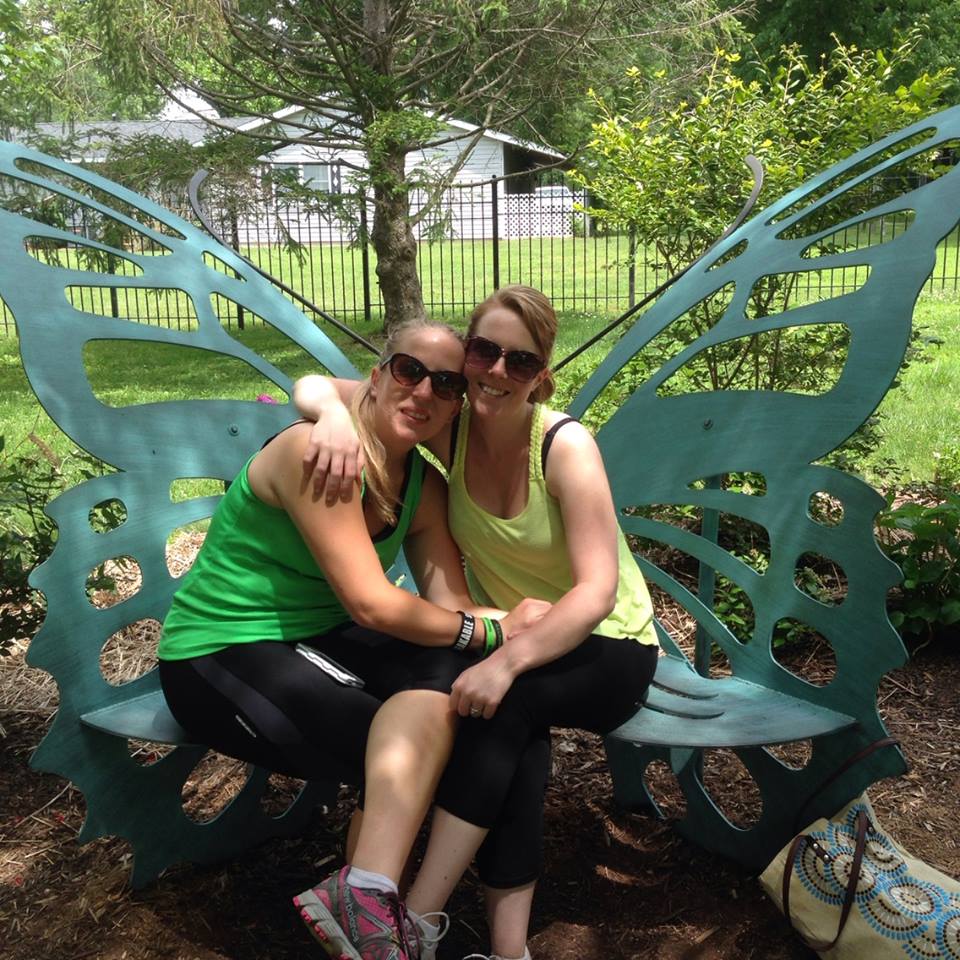 She wore me out. The boys wore each other out. Life was good.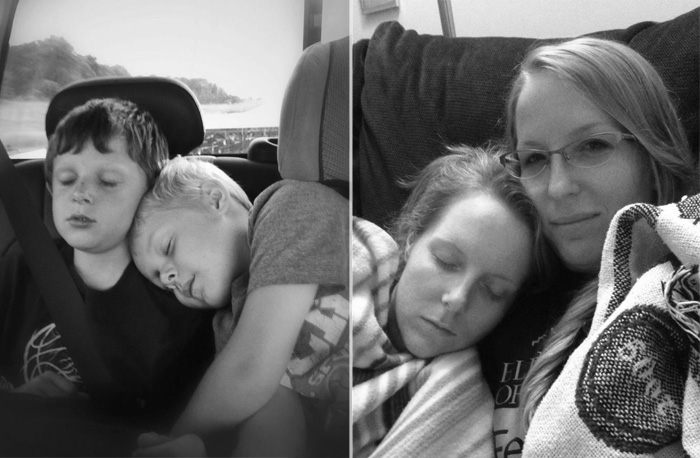 Remember that one time I woke up at 4 am to get ready for my great aunt's funeral, traveled 6 hours round-trip in one day, and almost missed the funeral because Wyatt puked ALL OVER my car? Yeah, not one of my favorite memories.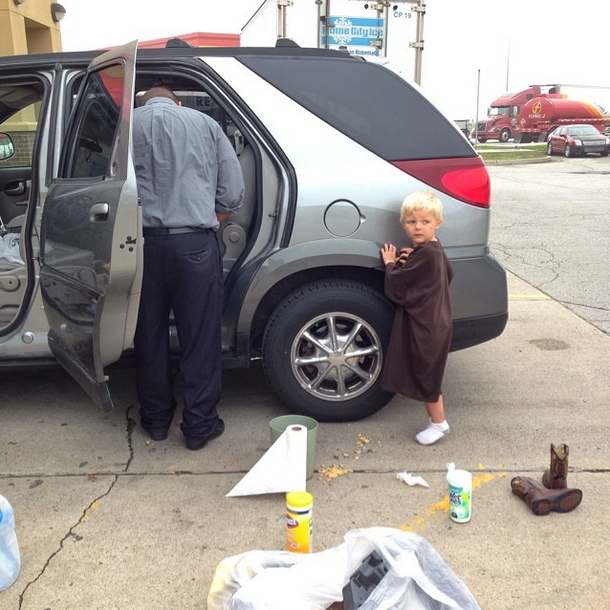 But we ended the month on a high note… I got to be a bridesmaid in my best friend's wedding! It was so much fun heading back to my hometown and catching up with old friends.
First it was a bachelorette party in Chicago…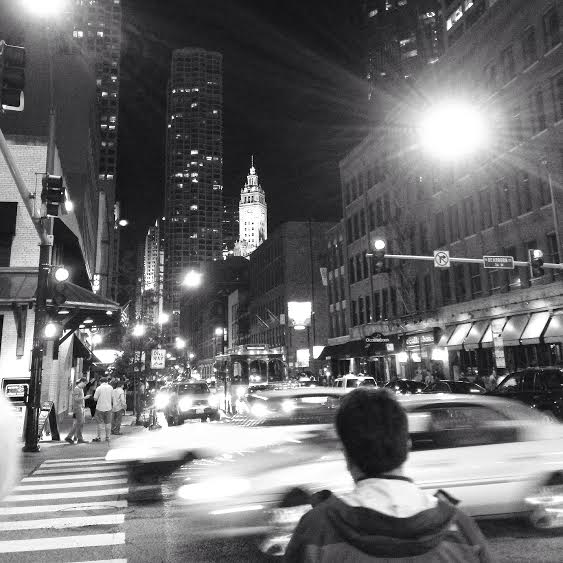 …then a beautiful wedding for a couple who has endured death, cancer, a tornado, and so much more in their life together so far. Nothing makes a marriage stronger than surviving even the hardest times together, and I am so happy to see them finally celebrating a new chapter in their life! Congrats Breann and Ryan!
So let's end this Little Bits of Love with a few of my favorites this month…
Favorite recipe: Peach Pie with Almond Crumble
Favorite song: "A Life That's Good"
Favorite blogger: Homey Oh My

Now leave me a comment and tell me about YOUR month! Favorite memory, favorite thing you ate, anything! I hope you enjoy this new little series, and I'll see you again next month! xoxo Liz