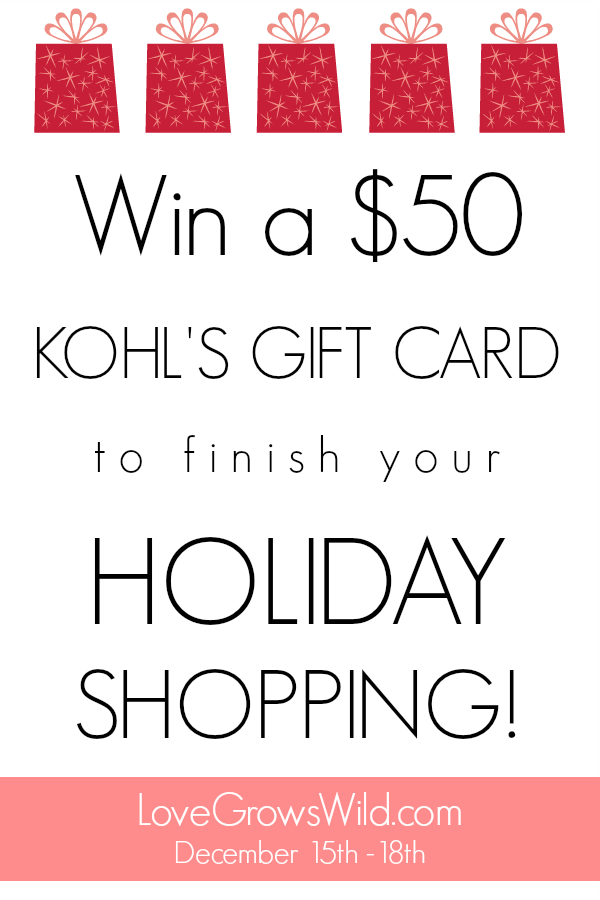 Thanks to Kohl's for helping me give back this holiday season with their #GivingwithKohls campaign! Enter to win a $50 Kohl's Gift Card for your holiday shopping at the bottom of this post!
I still can't believe how early I finished my Christmas shopping this year. I NEVER get done this early! I kicked off my holiday shopping, like many others, on Black Friday this year and was able to cross a TON of gifts off my list. Why have I waited all these years to brave the Black Friday crowds?? On Thanksgiving night, my Mom was sound asleep next to me as I was catching up on blog work and episodes of Nashville, and for some reason at 11:30 pm I still had a ton of energy left in me (which also NEVER happens!). So I gently woke my Momma up and told her to grab a cup of coffee because we were going shopping! There are many things my Mom and I have in common, and our love of coffee is one of them. Good coffee is a MUST if you're heading out on Black Friday!
So we shopped our little hearts out, mostly at Kohl's where I found some crazy awesome deals. I love that I can find gifts for the entire family there and know I'm getting a great price. And walking out of the store saving more than I spent PLUS an extra $50 Kohl's cash in my hand makes me one happy girl! We rolled back home at 5:00 am with a trunk full of gifts and a sense of accomplishment at all the progress we had made on our Christmas lists. But there was something that bothered me…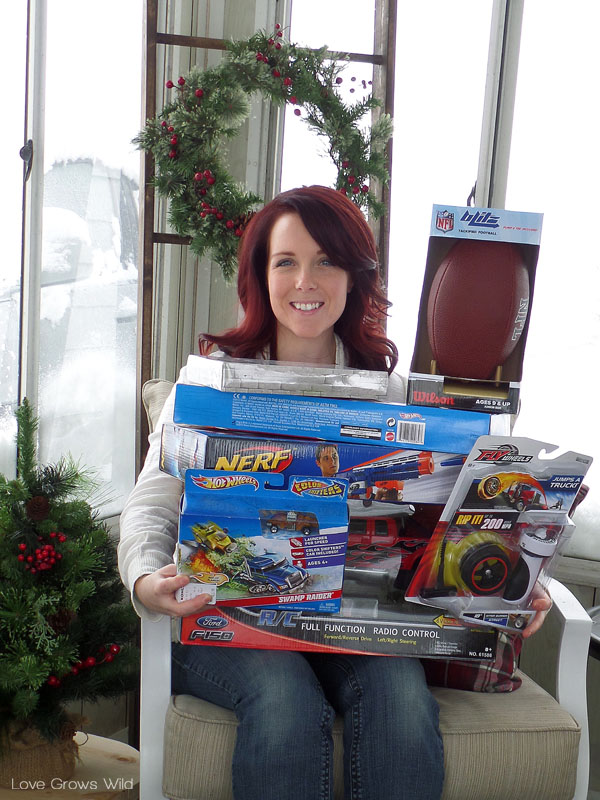 Just a week or two before Thanksgiving, we had nasty storms roll through the Midwest, and both the town where I live and the town I grew up in back in Illinois were severely damaged by tornadoes. The parents of my best friend from high school had a tornado rip through their beautiful subdivision, and they lost a good portion of their home. I was so glad to hear that they were not hurt, but I knew my friend had all the things for her upcoming wedding in June stored there and were most likely gone. And even now, weeks later, driving through my town seeing so many homes with hardly anything left is just heartbreaking. I could never imagine what it would be like to lose your home like so many families did, especially so close to the holidays.
We were very lucky to not have had any damage to our home, and I am so grateful that we are able to celebrate the holidays here this year. When Kohl's contacted me awhile back asking to partner with them on their #GivingwithKohls project, I was very excited to participate. I've always loved working with them! But after realizing how many families in our town won't have a home or any gifts this Christmas, I knew I would be truly giving someone a very special gift by doing this. And I am so honored to help give back!
I was paired with a local family who has an eleven year old boy and given a Kohl's gift card to spend on him. I took my youngest son shopping with me (because he claims he's a toy expert!), and I couldn't believe how much I was able to buy for this little boy with my gift card!
I found a great display of headphones and ear buds on sale and picked up these black and white ones for him. What a great stocking stuffer!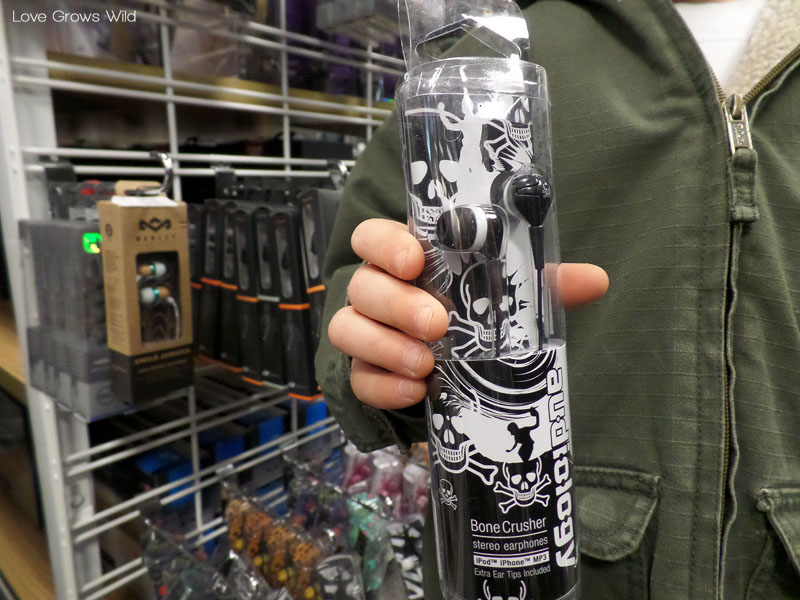 My son, Wyatt, said that every boy needs to have a football, so that went into our cart too! 40% off made this super affordable! I found all kinds of Legos, Hot Wheels, and Nerf Toys in Kohl's Dream Toys section. #KohlsDreamToys I had a full cart by the time I was done!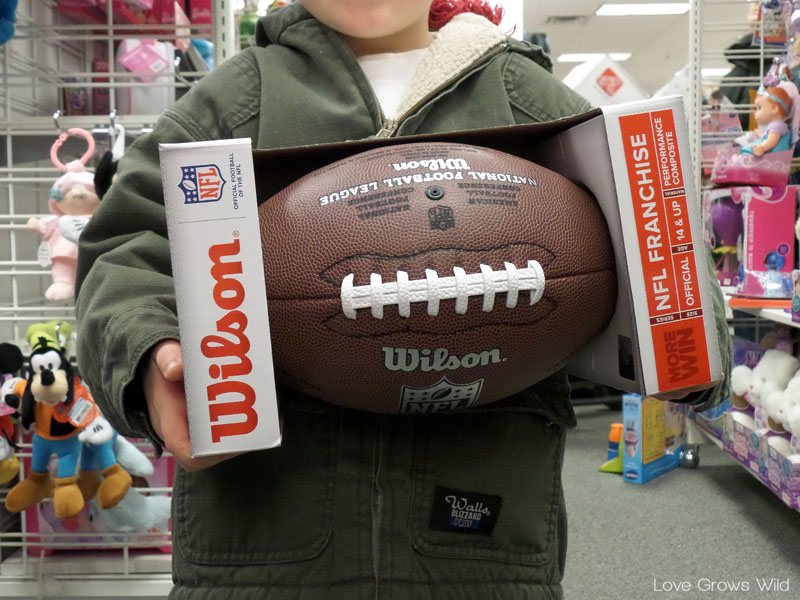 I even saved enough money that I was able to purchase a beautiful new set of glasses for his Mom too!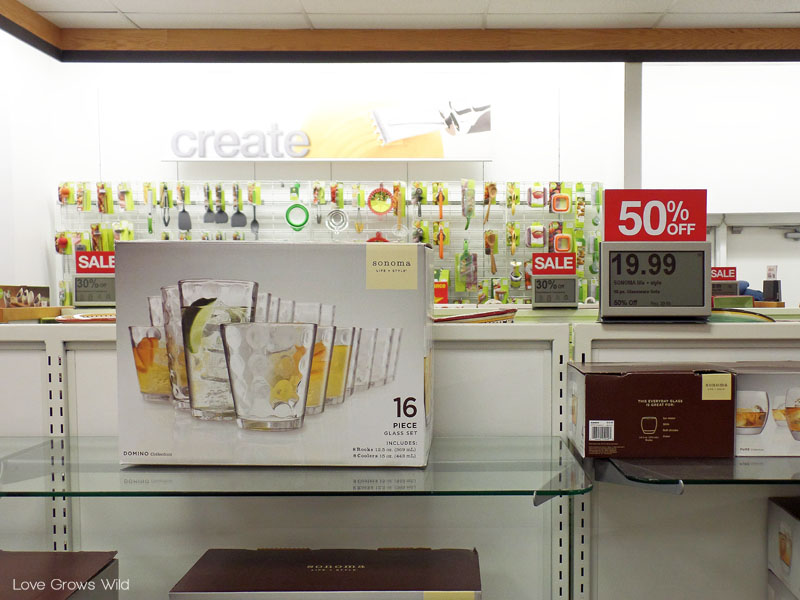 As we paid for all the toys, my son proudly told the cashier that these toys were not for him, but for another little boy who needed them. It melted my heart to watch him feel the joy that giving to others brings! Some lessons in life you can't just tell your children about… you have to show them. When my oldest son got home from school, they both decided to color pictures of a Christmas tree for this little boy to bring him some Christmas spirit. I tried my hardest not to let the tears rolling down my cheeks stain their sweet little pictures. What a proud Momma I was!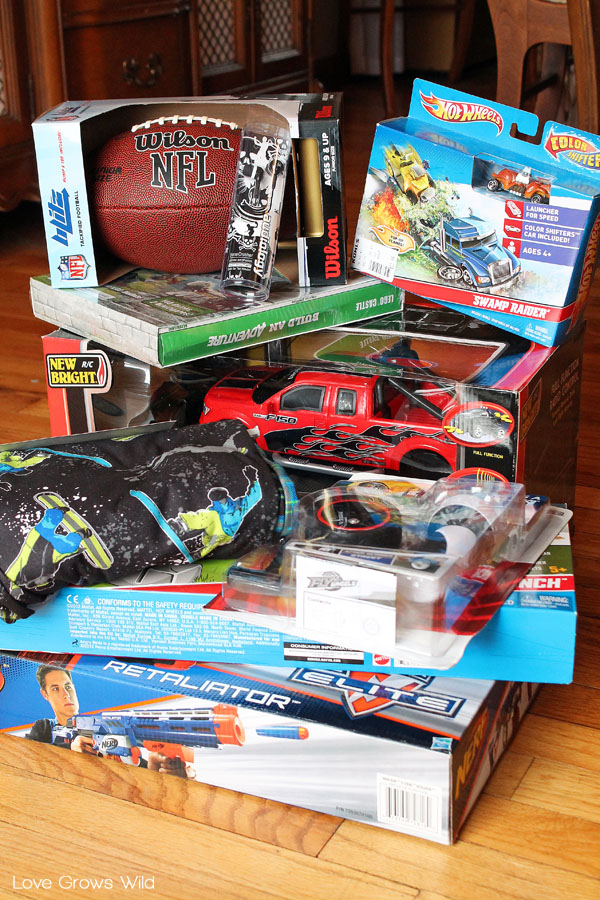 The boys and I also put together a food basket full of items the family can use for their holiday dinner. Even though the kids thought all we should include was gingerbread men and sugar cookies, I added a few veggies and some protein to balance it all out. 🙂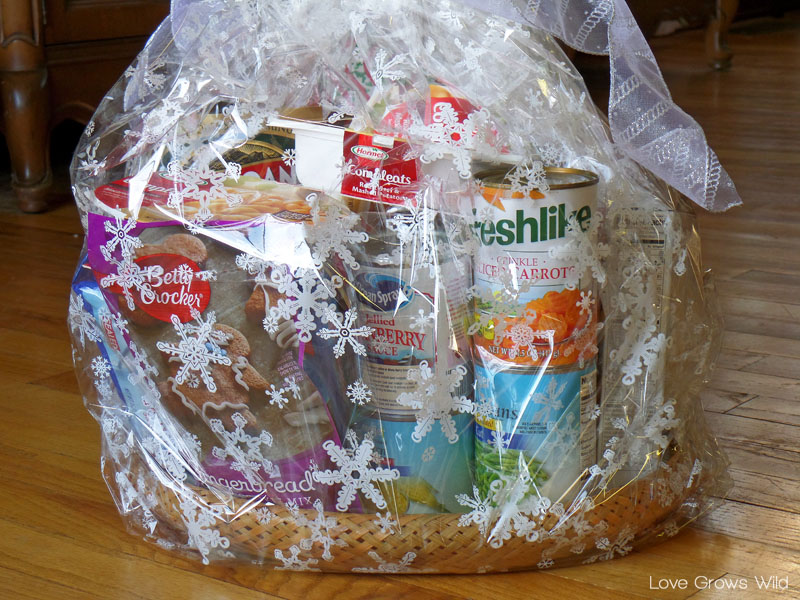 I get to deliver these goodies and gifts to the family this week, and I am so excited for them! I can only hope they enjoy their gifts as much as we enjoyed giving them. Thank you so much for helping us give back this Christmas, Kohl's!
You can still shop the incredible holiday savings going on right now at Kohl's and save 10% on your online orders through December using code FALLMOMTEN. Check out sales on Kohl's Top Dream Toys HERE!
Now for the FUN stuff! How would YOU like a $50 gift card to Kohl's to finish your holiday shopping?
Enter our Kohl's gift card giveaway using the Rafflecopter form below!
a Rafflecopter giveaway

This post was sponsored by Kohl's as part of their #GivingwithKohls program. I received no compensation for this project, only a gift card to give away for my readers!