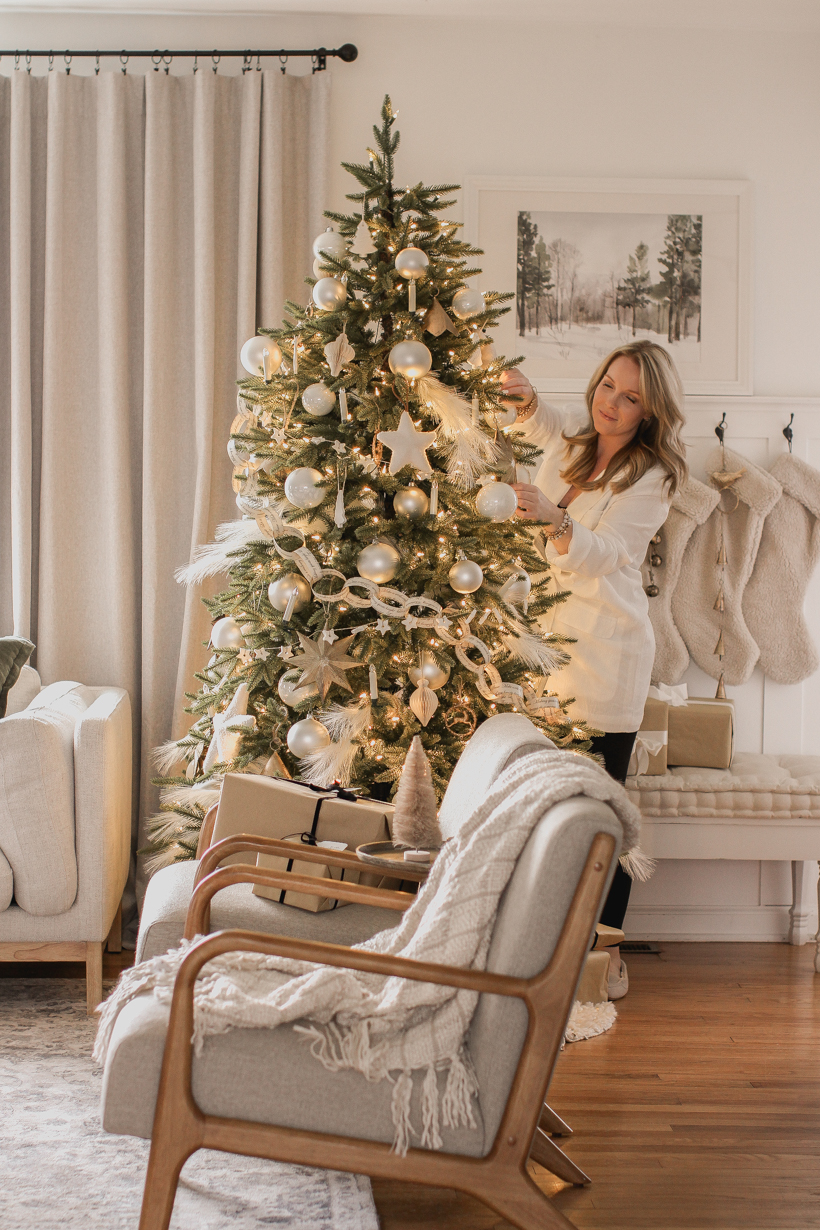 As usual, December has completely flown by, and I can't believe tomorrow is already Christmas. I had several other posts I planned on sharing before the holidays, but sometimes you just have to slow down and prioritize what is most important. For me, that's my family. I did manage to snap some photos of our tree this year and hope it brings you a little joy and inspiration for this beautiful season. I could never say thank you enough for the gift you give me by being here, following my journey, supporting my businesses and in turn, supporting my family. I hope you know you are such a special part of my life, and I wish you a very Merry Christmas and the Happiest Holiday.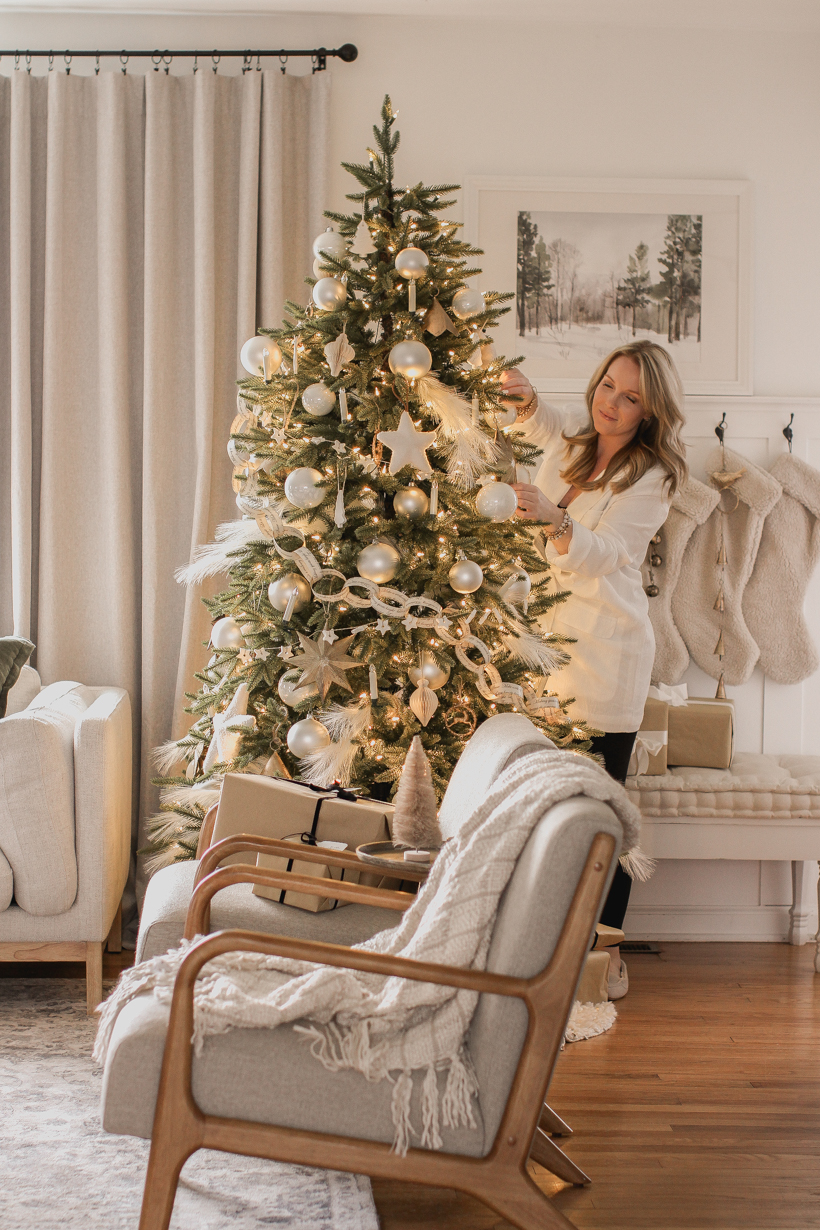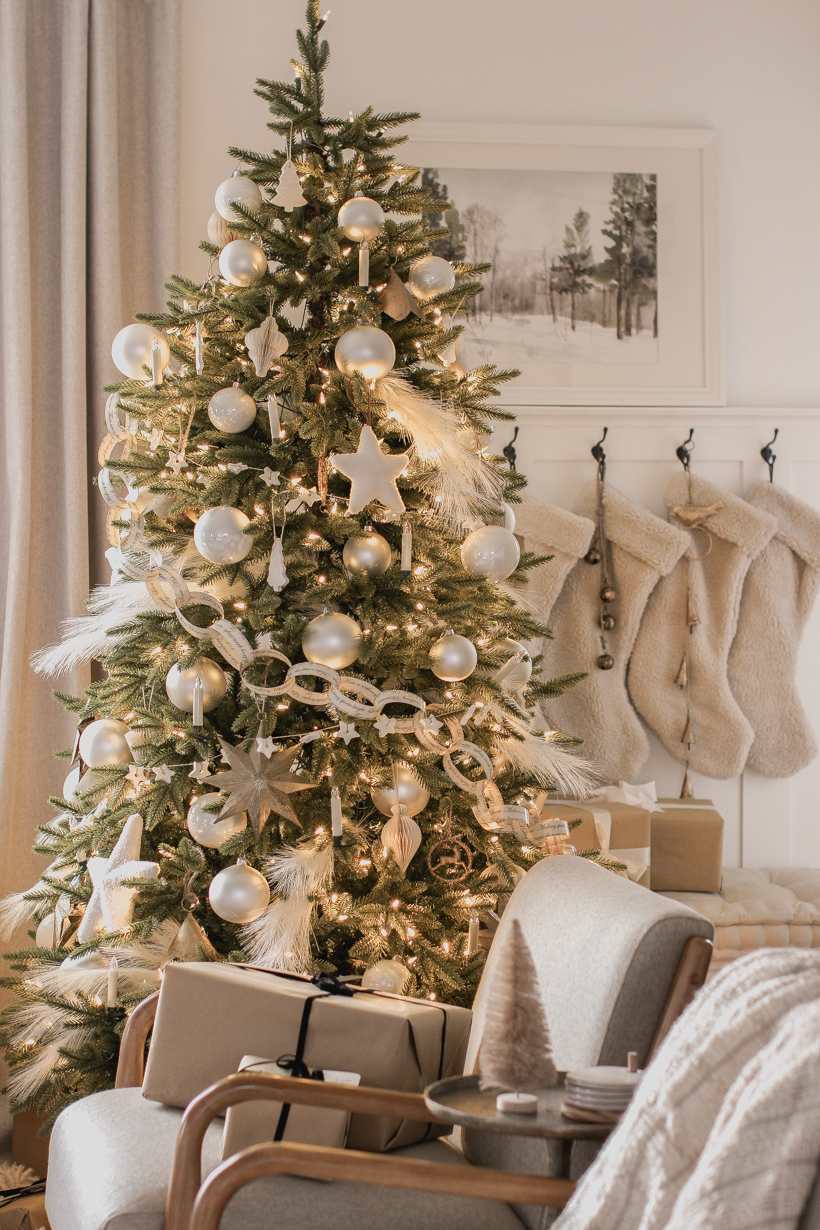 antique gold star ornament | bell ornament | deer ornament | paper chain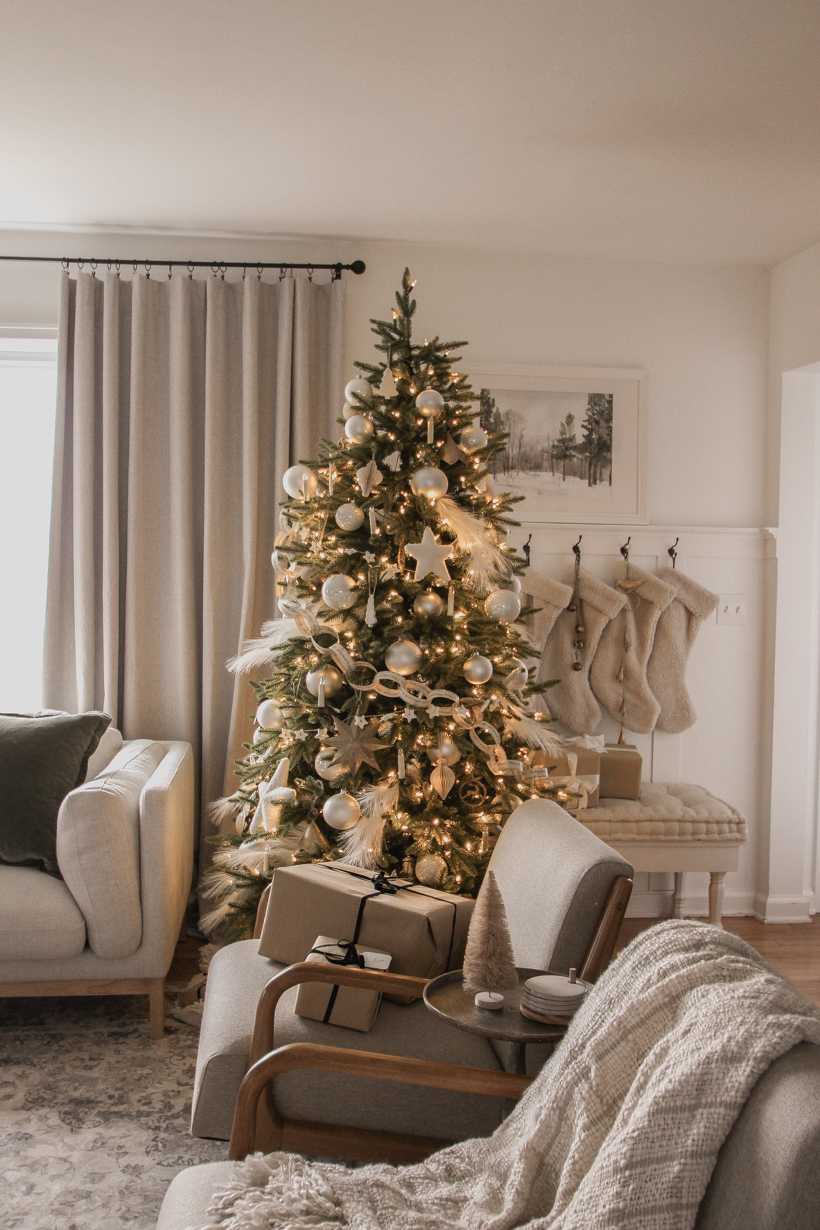 sofa | rug | side table
hanging bells | bracelets | slippers | stockings (similar)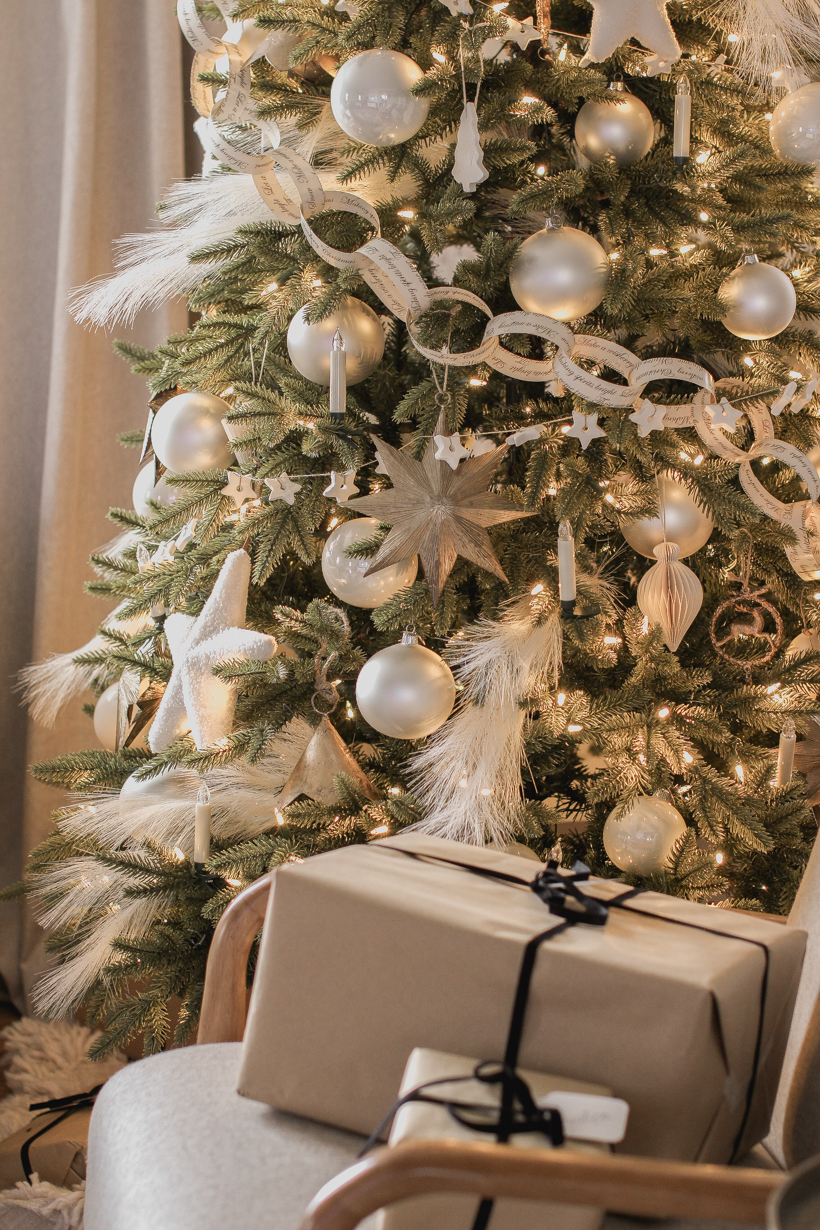 air dry clay ornaments + star garland | clip-on candles | pampas grass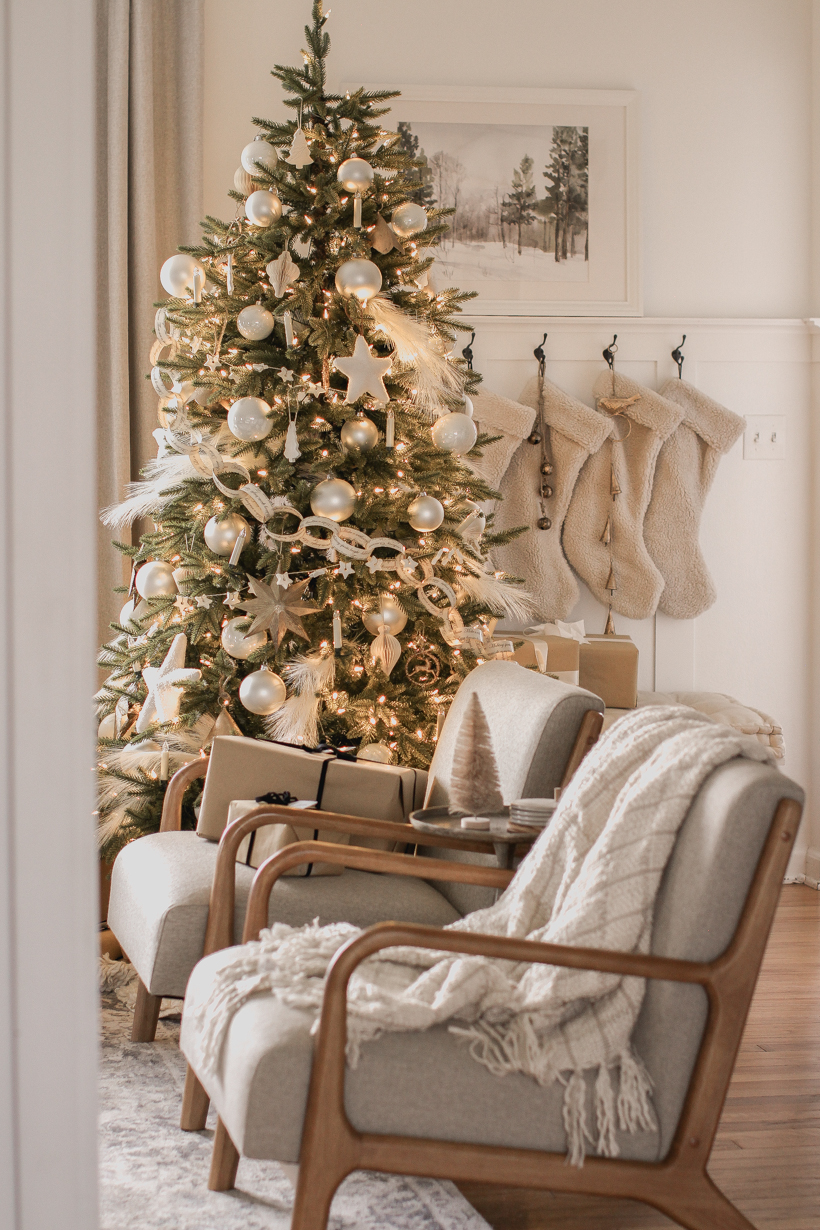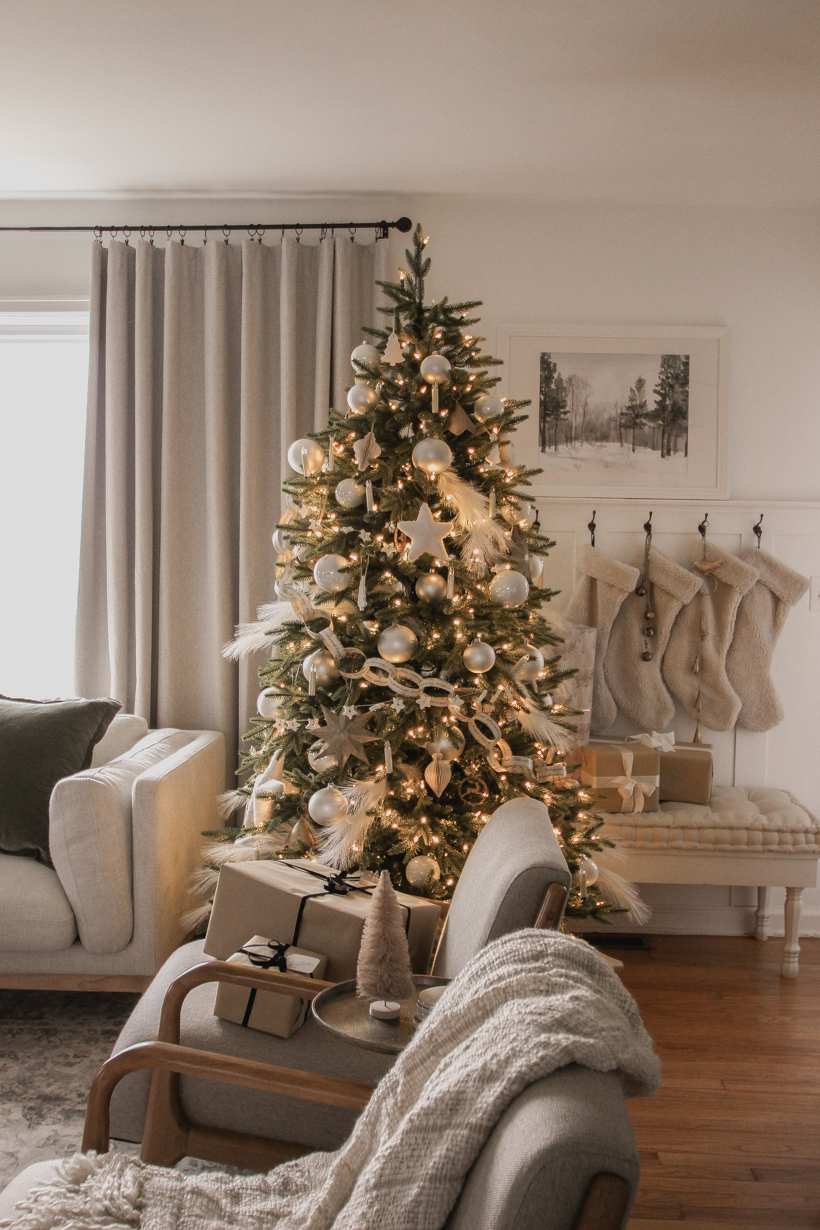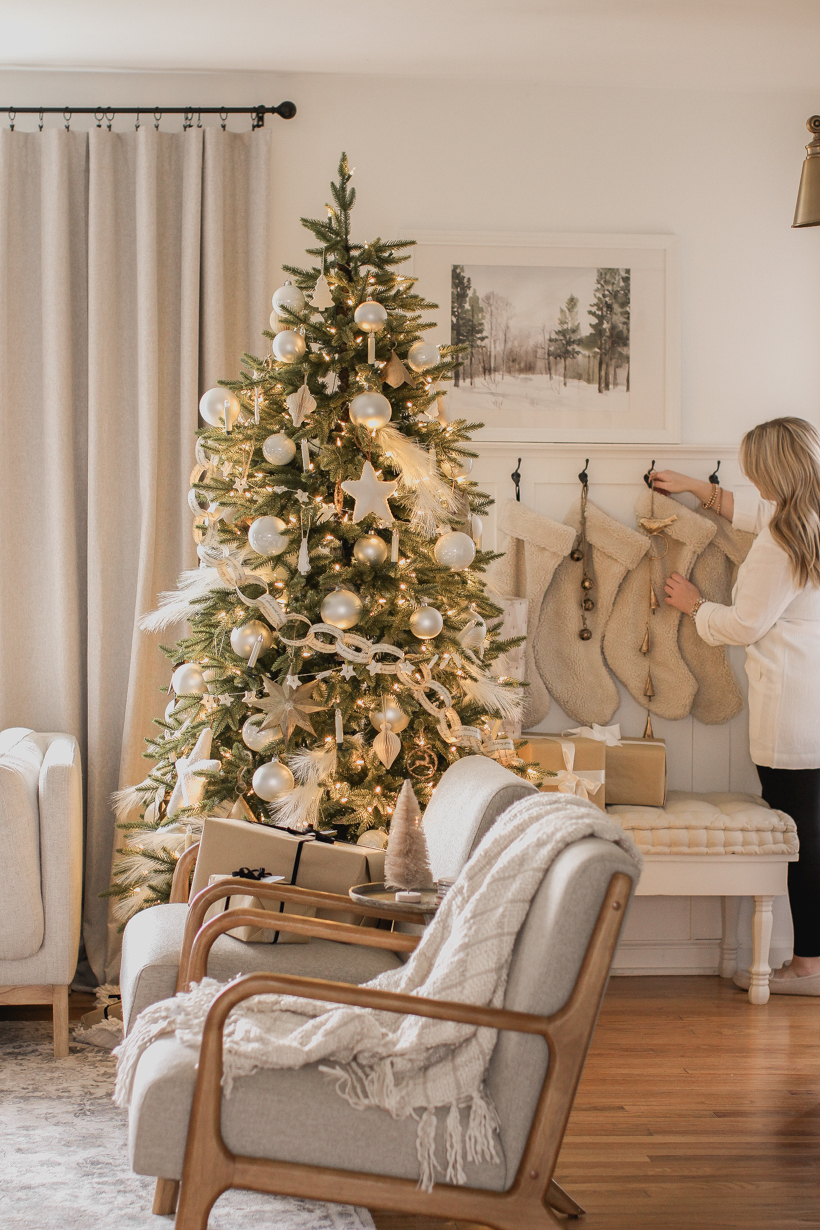 As always, I sincerely appreciate you shopping through the links I share, which allows me to make a small commission from your purchase while your purchase price stays the same. When you use my affiliate links, I'm better able to create content for this blog as well as support my family, and I thank you from the bottom of my heart for supporting what I do!
---
Our Store: Grow + Gather
Shop my Posts | Shop my Amazon Store
Join our Community | Follow on Instagram
Follow on Pinterest | Follow on Facebook