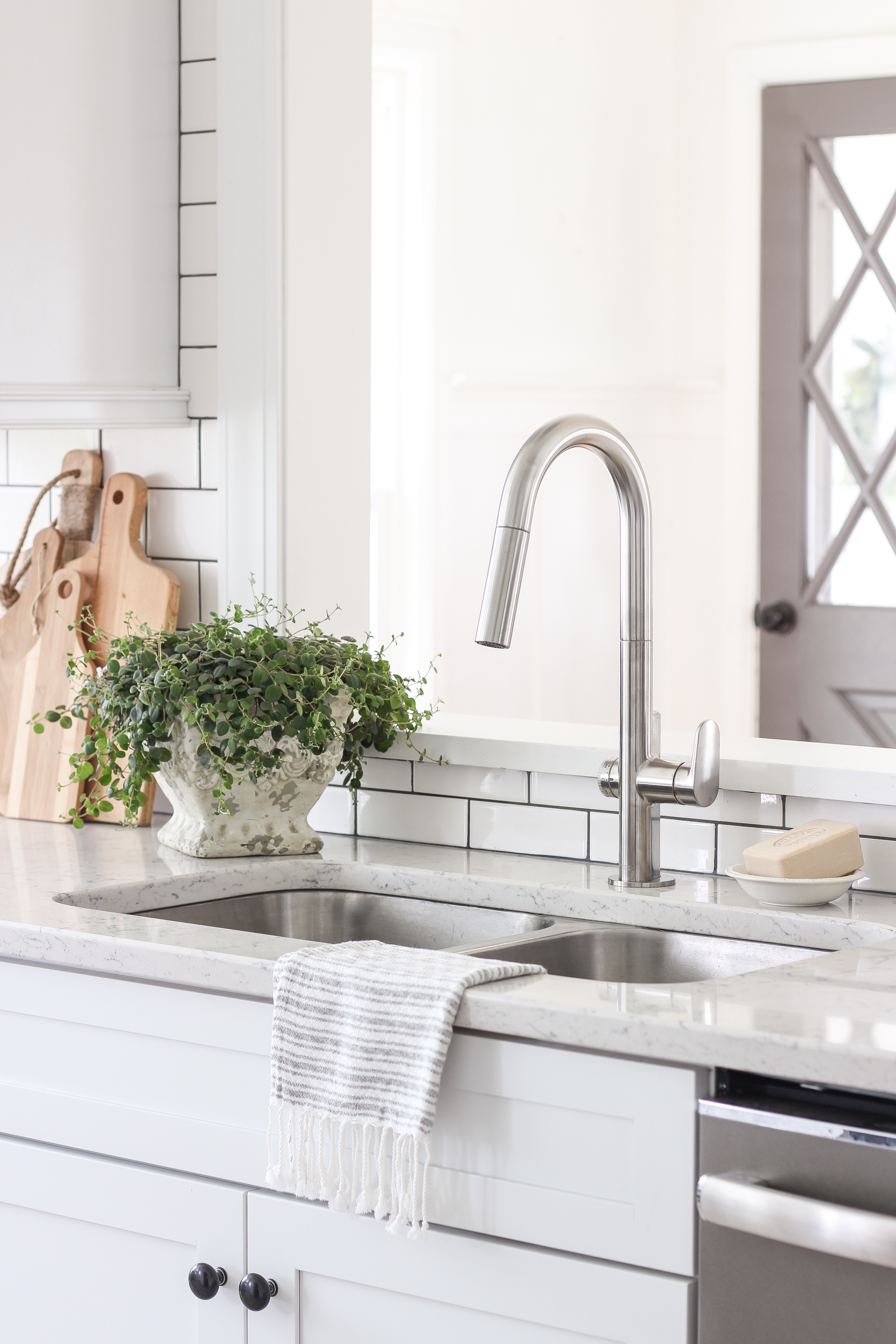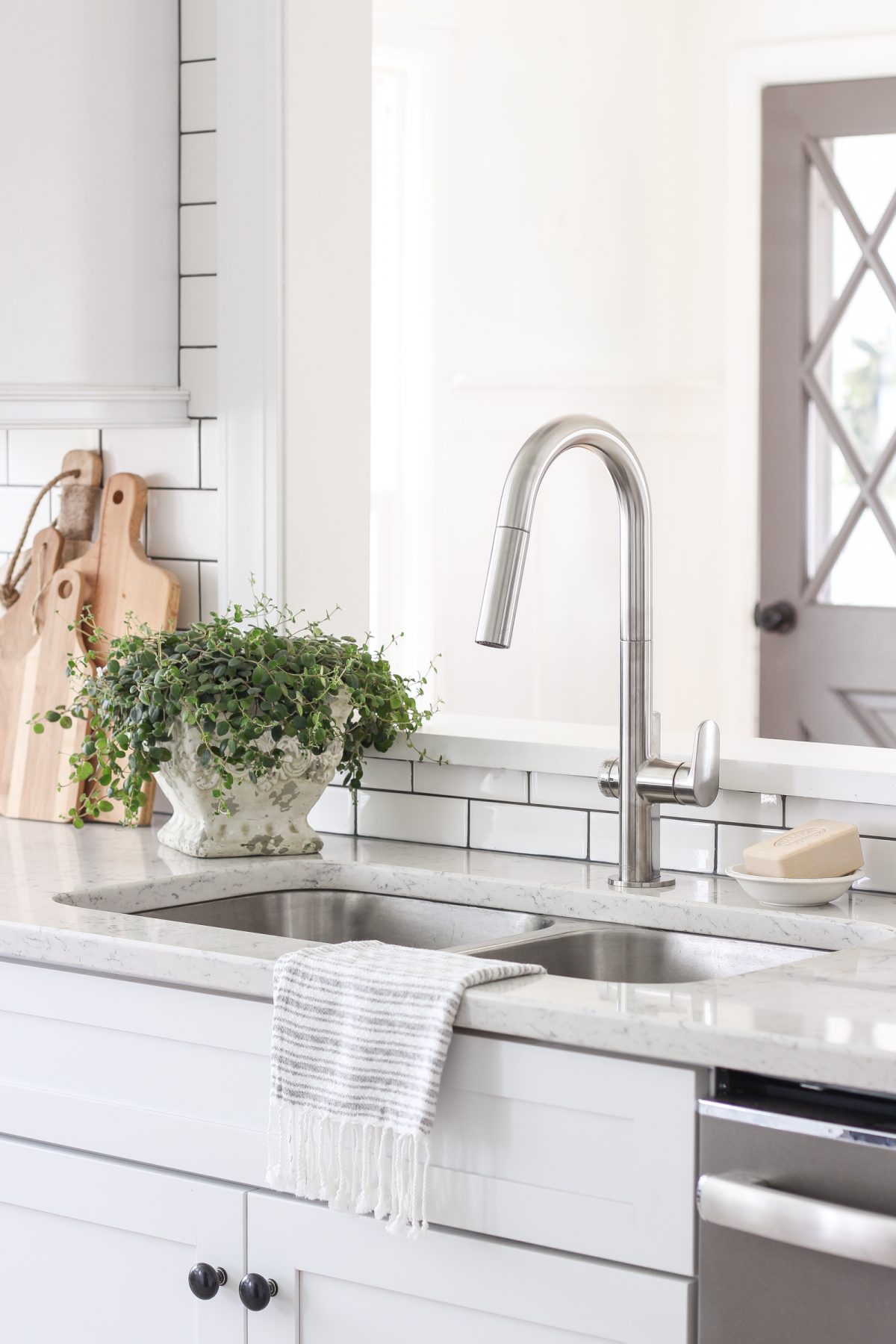 In partnership with American Standard // Hi friends! Today's post is something I am SO excited about and have had a hard time keeping secret! So let me rewind a bit…
If you follow me on Instagram, you might have seen a fun magazine feature opportunity I had recently where I got to install an amazing new faucet, the American Standard Beale MeasureFill, in our kitchen, test it out, and photograph it for not one, but TWO magazines: HGTV Magazine & Food Network Magazine. If that's not a pinch me moment, I don't know what is. The magazine article turned out fantastic, and these companies were a dream to work with. But when it came time to share the exciting news with you all, I admittedly felt a little shy about posting the feature, not wanting to in any way come off as bragging and not sure how to be genuine and relatable to all of you who are such an awesome community of friends to me.
When I did finally share it on Instagram, I should have known that you all would rally around me and basically tell me, "celebrate this, girl!!". It IS something to be proud of for sure, and I just wanted to thank you all for everything you do… following my blog, taking the time out of your day to read what I write, sharing my photos on social media, hitting the like button, sending me sweet messages, and just being the amazing community of women supporting women that I have always dreamed of building. My job every day is to give YOU inspiration and tools and knowledge to live your best life, but it never ceases to amaze me that again and again I find YOU are the ones giving so much right back to ME. And for that, sweet friends… I am grateful.
So grateful in fact that when American Standard asked if I wanted to continue working together throughout the holidays, I jumped at the chance and said, "YES! Can we give one of these awesome faucets away to one of my readers??" And that's exactly what we're doing!!
Here is the photo I shot for American Standard for the magazines back a few months ago: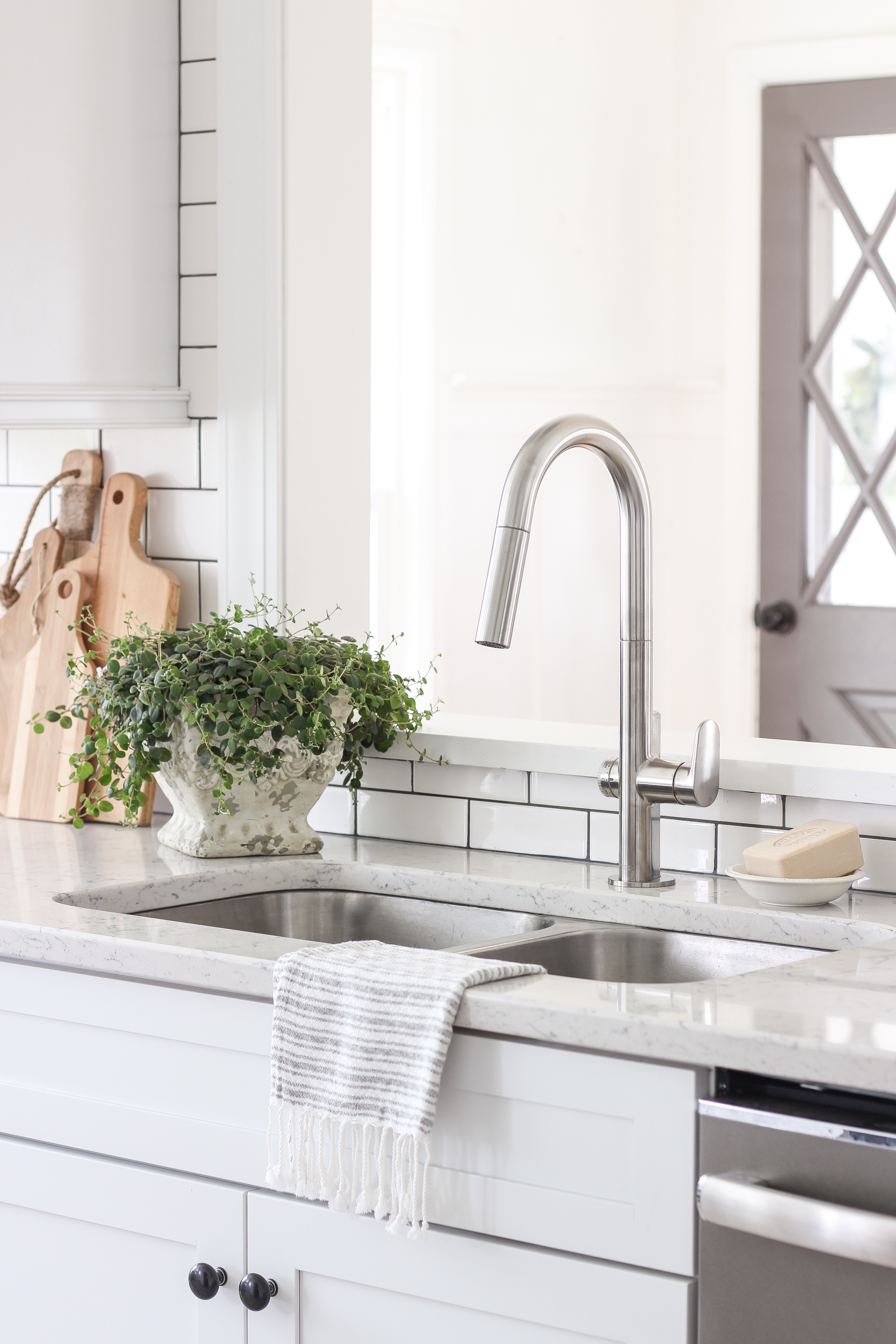 It was so fun testing out this faucet in our kitchen because it has some REALLY cool features that make cooking and baking more convenient. But first let's talk about design. This faucet has a more sleek, contemporary style than our black one, which normally I don't lean towards, but the stainless steel finish actually paired beautifully with our appliances. I was surprised how much I actually liked this lighter finish!
What sets this faucet apart from other faucets is the unique MeasureFill technology that delivers a precise amount of water on demand – up to 5 cups or 40 ounces. Just turn the dial to the volume of water you need, then touch the dial window to turn on the water flow. A blue LED light illuminates on the dial window and measuring mark when the function is in use. I love that when I'm in a rush to get dinner on the table, I can just grab any cup or bowl, set the amount of water I need, and not have to stop what I'm doing to dig out a measuring cup. The faucet also has touch functionality, so you can turn the faucet's MeasureFill technology without ever touching the handle, which I love when my hands are messy.
The faucet comes in both polished chrome (for a more mirrored look) and stainless steel (for a more matte look), and American Standard and I are giving one away over on my Instagram page right now!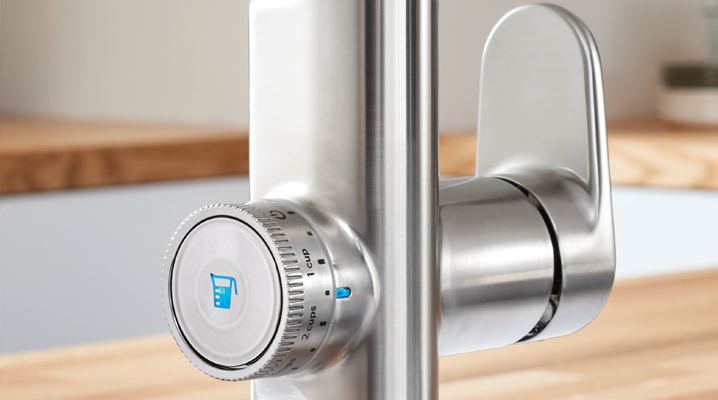 I thought this faucet giveaway would be a way to help someone upgrade their kitchen before the busy holiday season and to also share a really great kitchen product I found with you guys!
Here's how you enter the giveaway: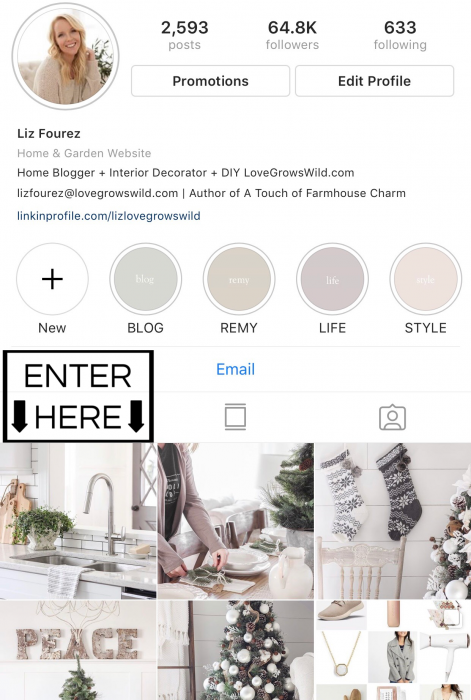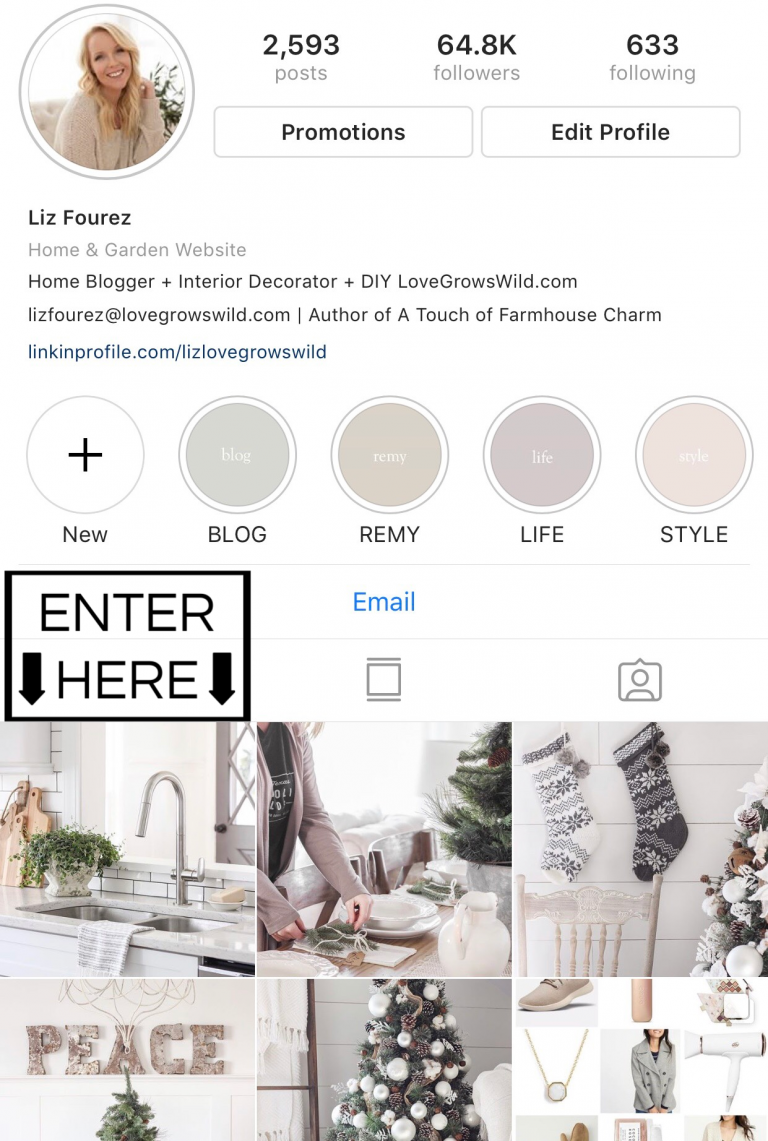 Follow @lizlovegrowswild and @american_standard on Instagram
Go to the photo shown above on my Instagram feed
Leave a comment telling me why you're excited to win this giveaway!
For extra entries: tag some friends (put each tagged friend in a separate comment) who you think would enjoy following us on IG and entering the giveaway too!
American Standard provided the faucet prize, but has no affiliation with the administration of the giveaway. Giveaway ends November 25 at 12:00 AM EST. The winner will be chosen at random and shared at @lizlovegrowswild on Instagram. The winner will be notified through a direct message on Instagram and will need to respond within 48 hours to claim their prize or another winner will be chosen. Winner must be 18 years of age or older and a US resident in order to win. No purchase necessary.
GOOD LUCK TO YOU ALL + THANK YOU!
---
Subscribe to Blog | Follow on Instagram
Follow on Pinterest | Follow on Facebook
I partnered with American Standard on this post, but as always the thoughts and opinions shared are 100% my own. Thank you for supporting our blog and brand partners!