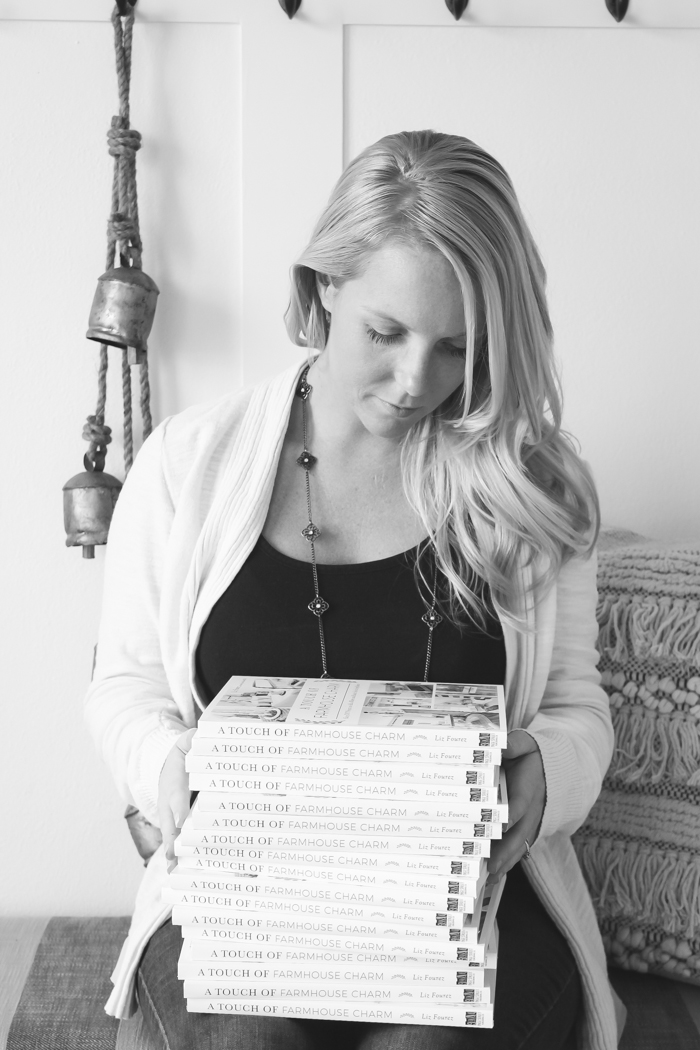 One year ago today, I officially became a published author. My book that I worked on night and day for the better part of a year was released into the world, and A Touch of Farmhouse Charm started to arrive in bookstores and on doorsteps all over the country. My fears of meeting book deadlines and getting the photography just right and creating something that people would relate to and use as a resource over and over again… all those fears started to melt away as the excitement and anticipation of the book launch became a reality. I still had plenty of worries… would people like the book and think it was creative and original? When you pour your heart and soul into something as personal as a blog or a book, it can be absolutely terrifying and thrilling all at the same time, but when I started seeing photos of your books being delivered and the projects you made and just how excited you all were right along with me, I knew all the hard work I put into this beautiful book baby of mine was worth it!
purchase a copy of A Touch of Farmhouse Charm here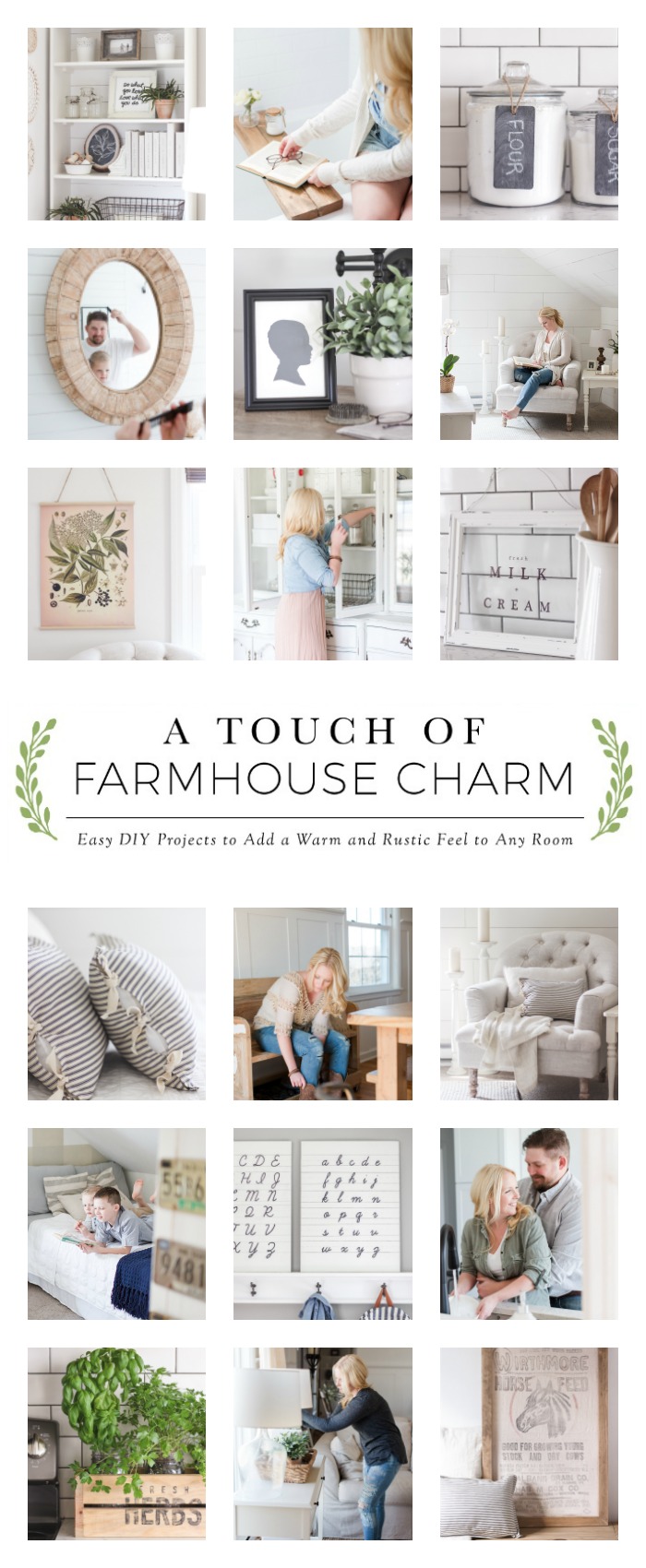 I want to say from the bottom of my heart, thank you for the encouragement. Thank you for understanding when blog posts became a little few and far between during the months I was writing and editing. Thank you for bringing my book into your home and purchasing copies for friends and family and spreading the word! Because of your support and our shared passion for creating a beautiful, handmade home, A Touch of Farmhouse Charm has gone into multiple printings and continues to sell copies around the world. What a dream this process has been, and I learned that I can push myself WAY out of my comfort zone and take on things I never even imagined possible. Me, an author? Seriously, someone pinch me. I'm just a girl who loves white paint and old farmhouses and her family and the feeling you get when home is your favorite place to be. Thank you for be part of this journey with me!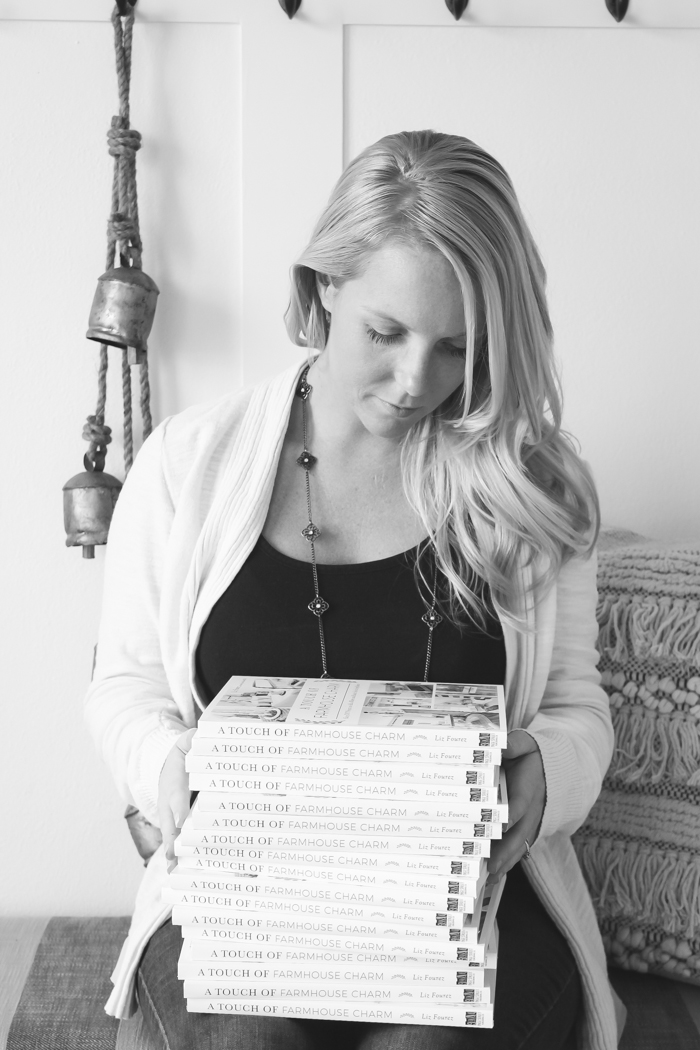 A few weeks ago, I mentioned that I wanted to share all the amazing projects you guys have created from the book, and that's exactly what I'm doing today (plus a little giveaway at the end of the post)! I cannot tell you the joy it brings me when I see the #atouchoffarmhousecharm projects you share on social media, and I want to shine a spotlight on some of the beautiful work you've done! It was also so fun to see which projects were most popular from the book…
the wood framed chalkboard on page 108…
the drop cloth curtains on page 18…
the round serving tray on page 88…
the wood tub shelf on page 120…
the family name sign on page 22…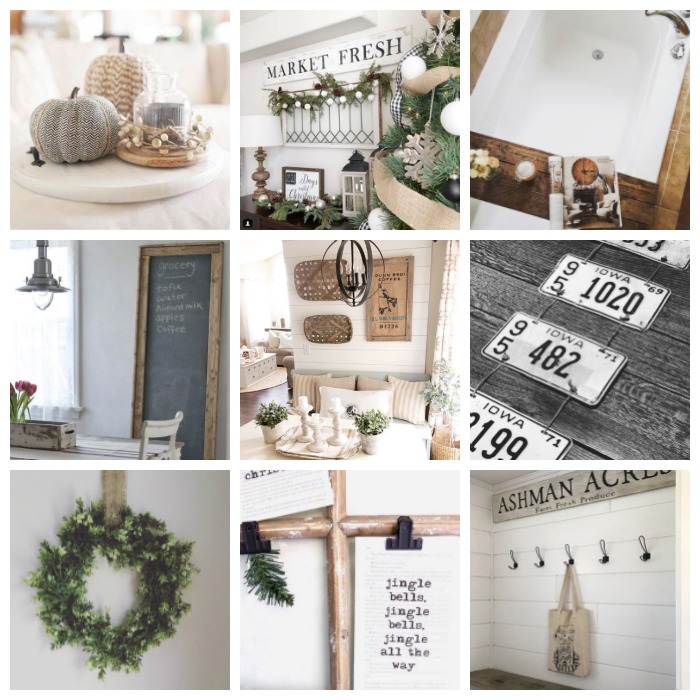 created by:
transitionalfarmhouse | huskermamma | michellecnewell
christinajansendesigns | houseofvandel | schmidtygrl
hillary long | helloallisonblog | theamericanfarmhouse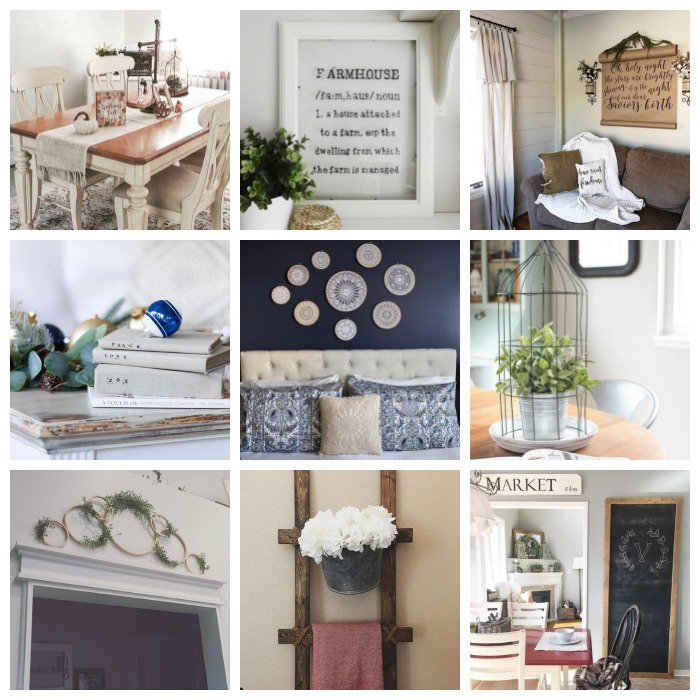 created by:
reno_rustic | beatrice_aghenitei | lexiemoneta
zevyjoy | nanny2grandsons | thegoldensycamore
lindsayseagraves | farmroadfinds | onfranklinpond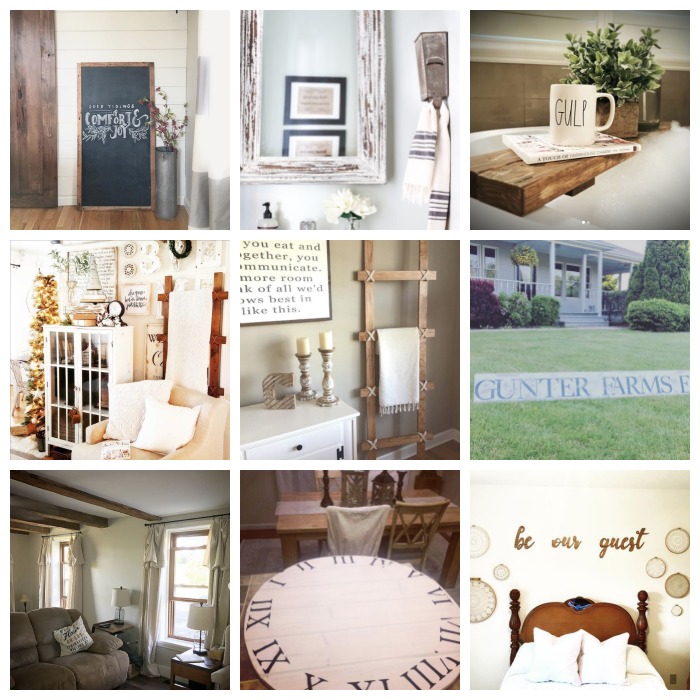 created by:
lavenderbrookfarm | blesserhouse | sagelantern
chippy_paint_and_cotton | lcashen22 | hillary long
wallflowerinlace | farmhouseof4 | farmgirlshenanigans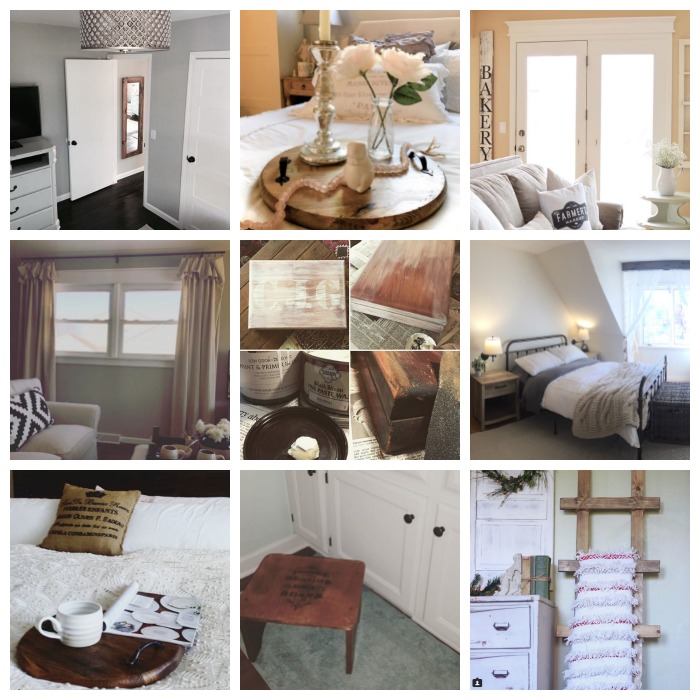 created by:
frenchcountryinthecity | mysimpleoc | littlevintagenest
chelsea____rose | artycyn | sarah misiunas
michellecnewell | bethany.noah.clara | whitepicketfarmhouse
Thank you for sharing your talent and beautiful work with me, and please continue to use the #atouchoffarmhousecharm tag on Instagram when you share a project from the book! I love seeing what you've created!
To celebrate one year of A Touch of Farmhouse Charm's release, I'm personally GIVING AWAY a signed copy of my book to 2 lucky winners as a thank you for your support! If you already own a copy, this would make a great gift for a girlfriend or family member for the holidays! To enter, simply fill out the form below, and I'll announce the winner on Monday (12/11)… good luck, thank you, and Merry Christmas!
---
LET'S KEEP IN TOUCH!
---
Subscribe to Blog | Follow on Instagram
Follow on Pinterest | Follow on Facebook