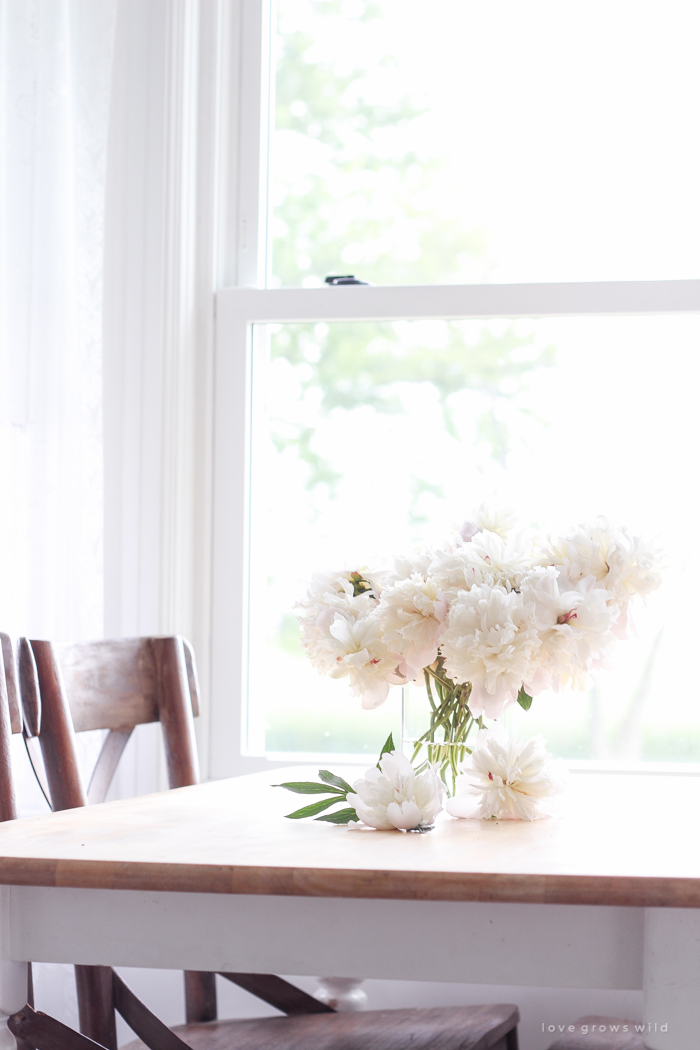 I wish I could say that I picked these beautiful flowers from my garden on a gorgeous sunny day without a care in the world… just enjoying the beauty of spring all around me and the warm sunshine on my face. I wish I could say that this past year hasn't been one of hardest in my life and that I haven't been desperately trying to make sense of the chaos around me. I wish I could say that I haven't laid awake at night alone and crying, wondering what we could have done differently. I wish I could say that we made it. And most of all I wish I could say that I never had to have that excruciatingly painful conversation with my children and hold them while they cry.
But the reality is that we didn't make it, and I picked these peonies on a day when life felt overwhelming. I had a million things I needed to do, but I just couldn't bring myself to do any of them. So I walked outside to the yard I've been learning to take care of all by myself this spring and found my peonies in full bloom… a gift from nature that couldn't have come at a more perfect time.
I carefully picked them all and brought them inside to my kitchen. They were stunningly beautiful and full of life and made my soul feel at peace. I grabbed my camera and started taking pictures… it felt as though their beauty was coming through the camera lens and into my heart… replacing the hurt and loneliness with inspiration and love and the desire to create again.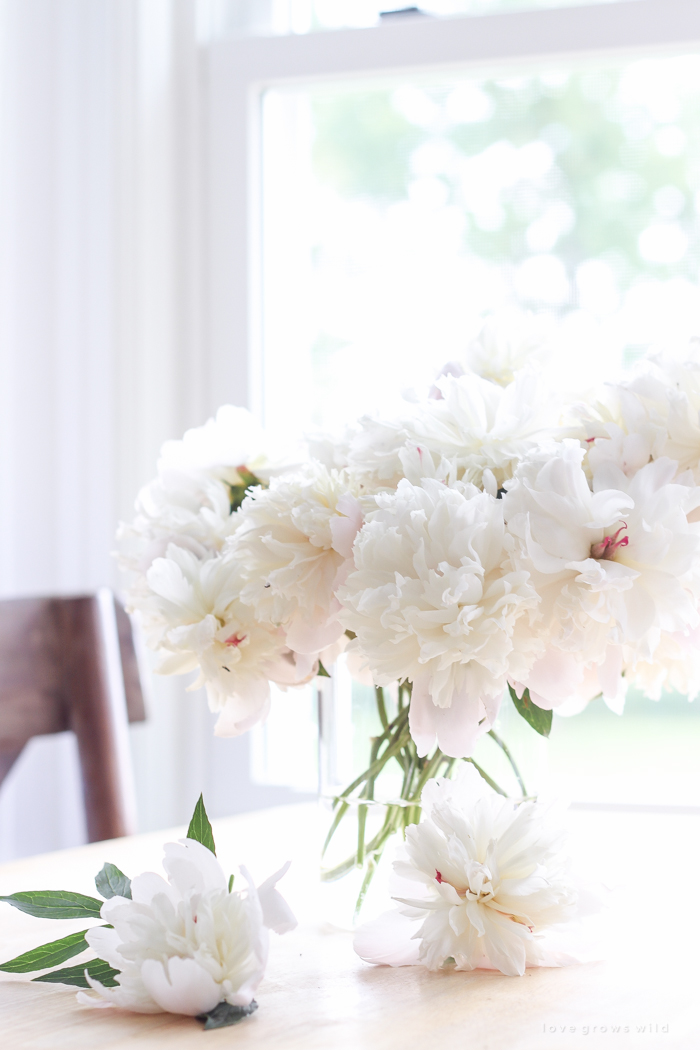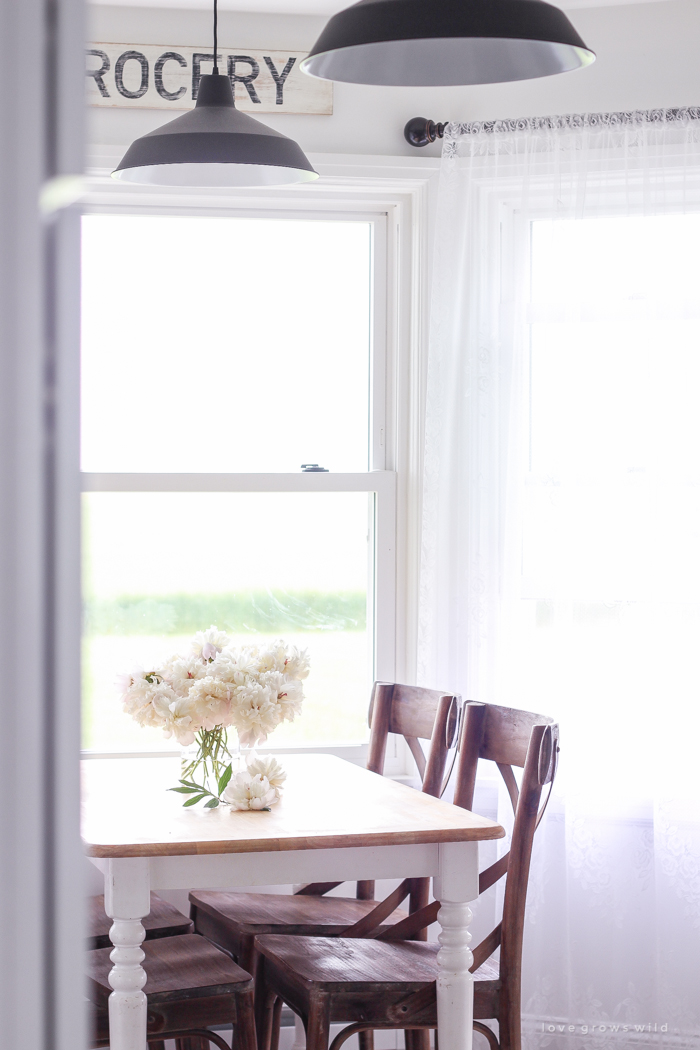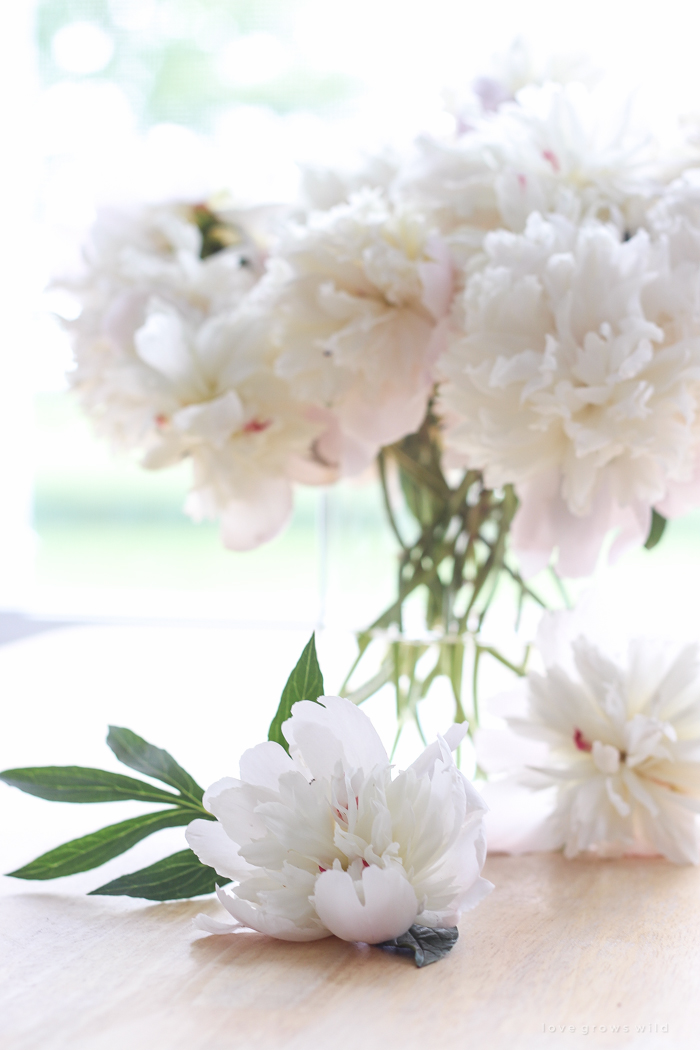 Blogging has been difficult over the last year because it's hard to create when I feel empty. It's hard to write about our home when so much has been uncertain and changing. It's hard to hide the truth until the time is right, when so much of what I do on this blog is be open and honest and vulnerable with you. And for that I apologize… I apologize for not being able to be completely truthful about my life, but I know you'll understand that divorce is a very sensitive matter, especially because there are children involved. I wanted to let enough time pass that our family knew and life had calmed down a bit. I wanted to be ready to share the truth and have some sort of answer as to what the future holds. And I'm finally ready to do that.
I've written and re-written this post in my head a thousand times trying to figure out how open and how private to be. We separated back in January and have gotten used to our "new normal" with schedules for the kids and living in two different houses. I know the big question I'll be asked is, what's going to happen to our little farmhouse? And the short answer is that I'm staying right here in this house that I've loved and poured my blood, sweat and tears into over the last five years. This is the house my babies have grown up in and where they feel most comfortable, so it seemed like the best thing for the boys and I to stay here.
The boys have been truly amazing through all of this. We took a lot of time to consider the best possible way to handle this for them, and I'm proud of us for working together to keep our boys lives as normal as we can. They are truly the light and joy in my life, and while it's very hard and a huge adjustment to not have them with me every single night and day, I cherish my time with them even more now.
For me personally, this has obviously been a roller coaster. On one hand I feel happy and free and ready to begin a new chapter of my life, and on the other hand I'm overwhelmed by becoming a single mom, providing for myself financially, taking care of a house and yard and vehicles and everything by myself… it's a lot to take in. When my basement flooded with the huge amount of rain we got this spring, I had to figure out how to fix it. When I got all four of my wisdom teeth pulled this week, I was at home by myself recovering (with help from my wonderful mom the first day). I know I'm strong enough to handle whatever comes my way, but sometimes it's hard to feel alone and helpless. But I know this season will pass, and I'll find my way again and hopefully happiness in my future.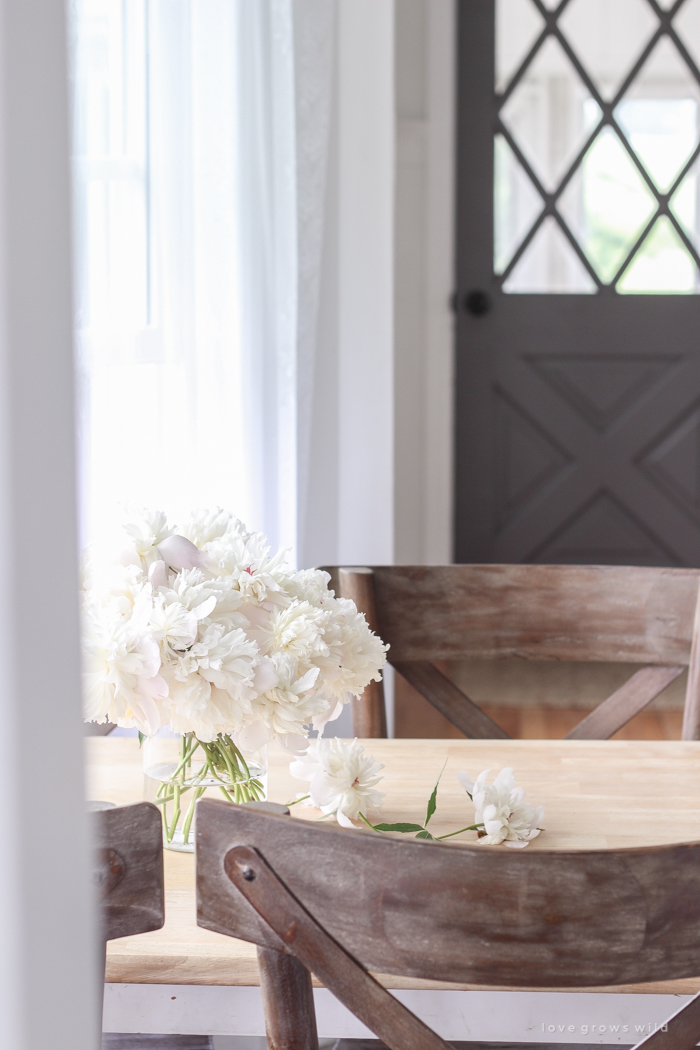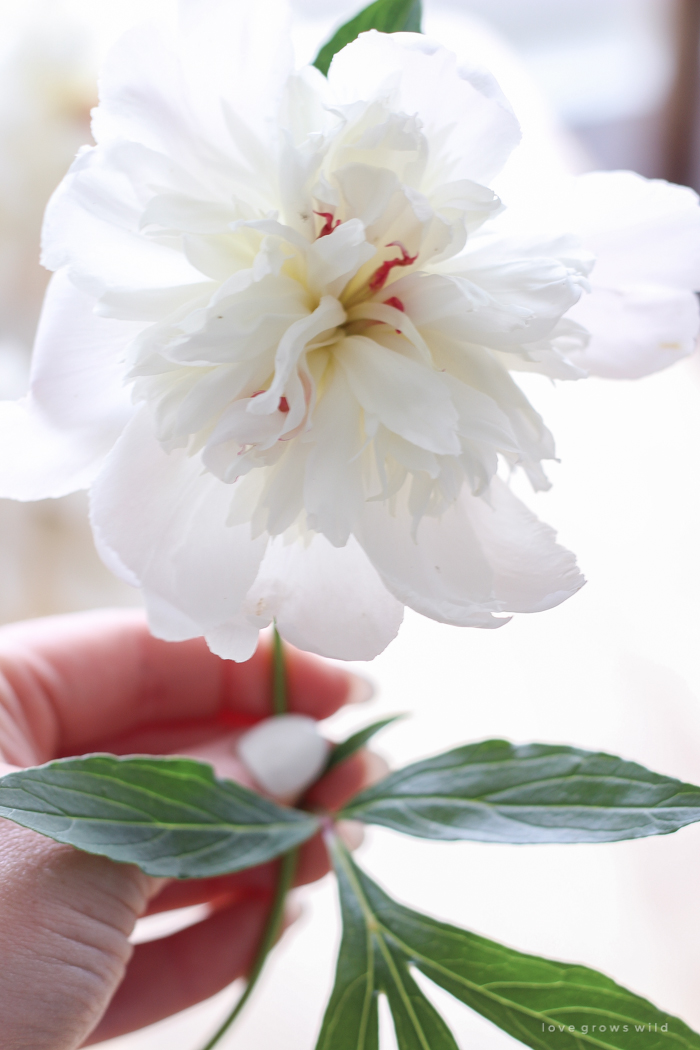 But for now, I'm taking it one day at a time… spending time with my boys, focusing on work, and learning how to heal.
I just want to say thank you to all of you have supported me and my journey. Those of you who have read my blog and bought my book and helped me support my boys. Those of you who have followed me on Instagram and Facebook and left me sweet words of encouragement on my tough days. I cannot say enough how much your love and friendship has meant to me over the last year, and I hope that anyone going through the same thing finds comfort in my words and a little bit of beauty and peace in the peonies from my garden, just as I did. You are certainly not alone!
My journey had a few bumps and took a little turn, but I'm excited for the new possibilities this will bring. I look forward to having you join me in the next chapter!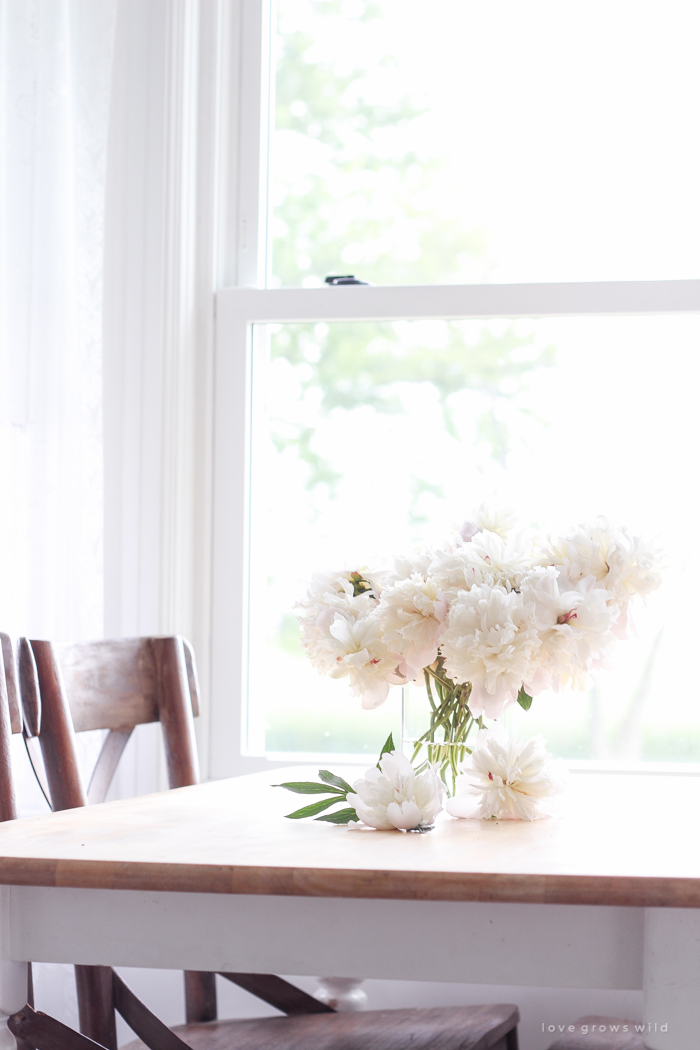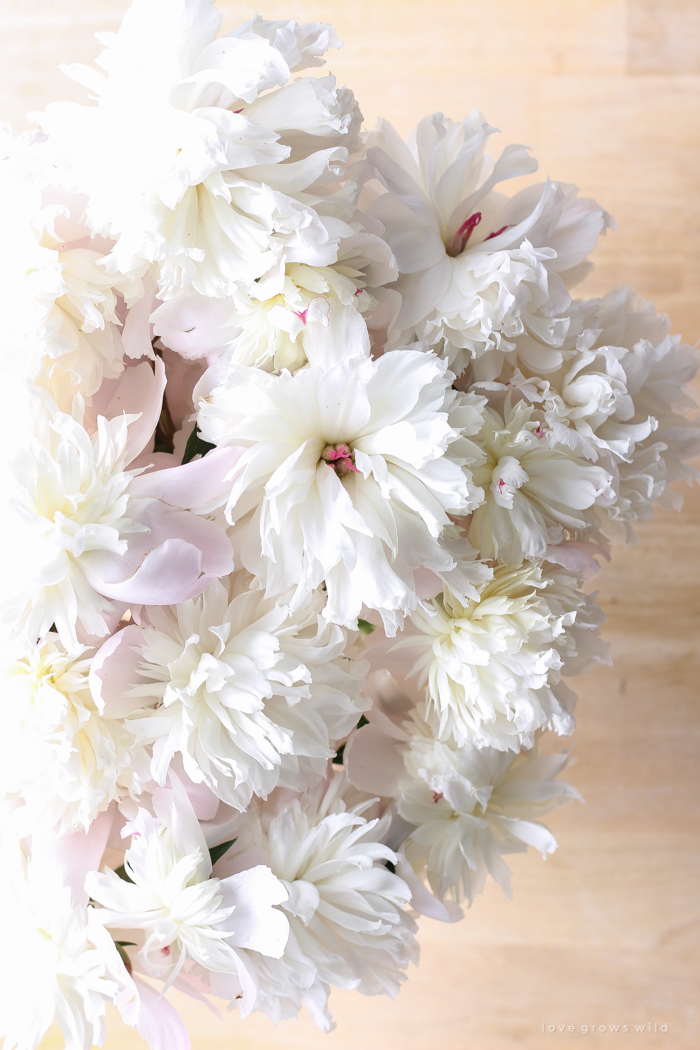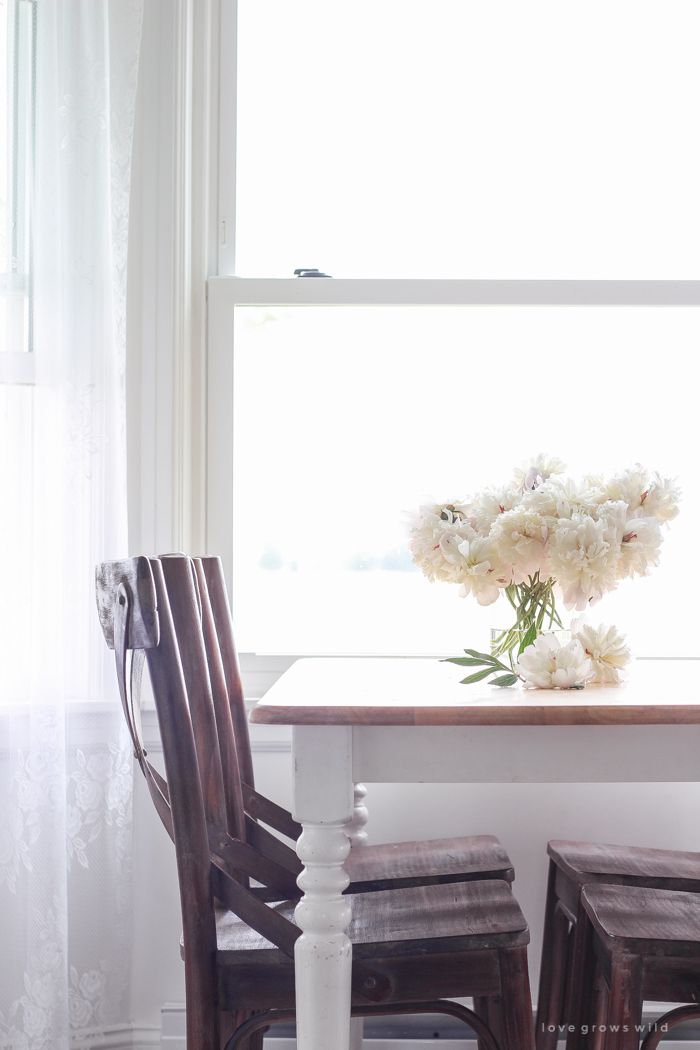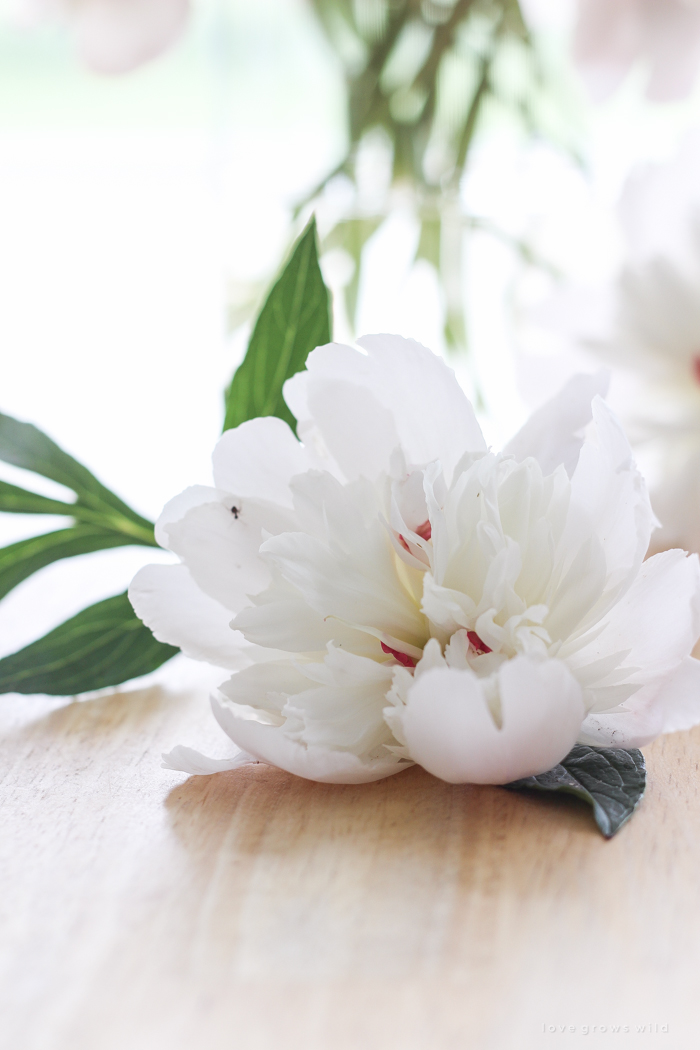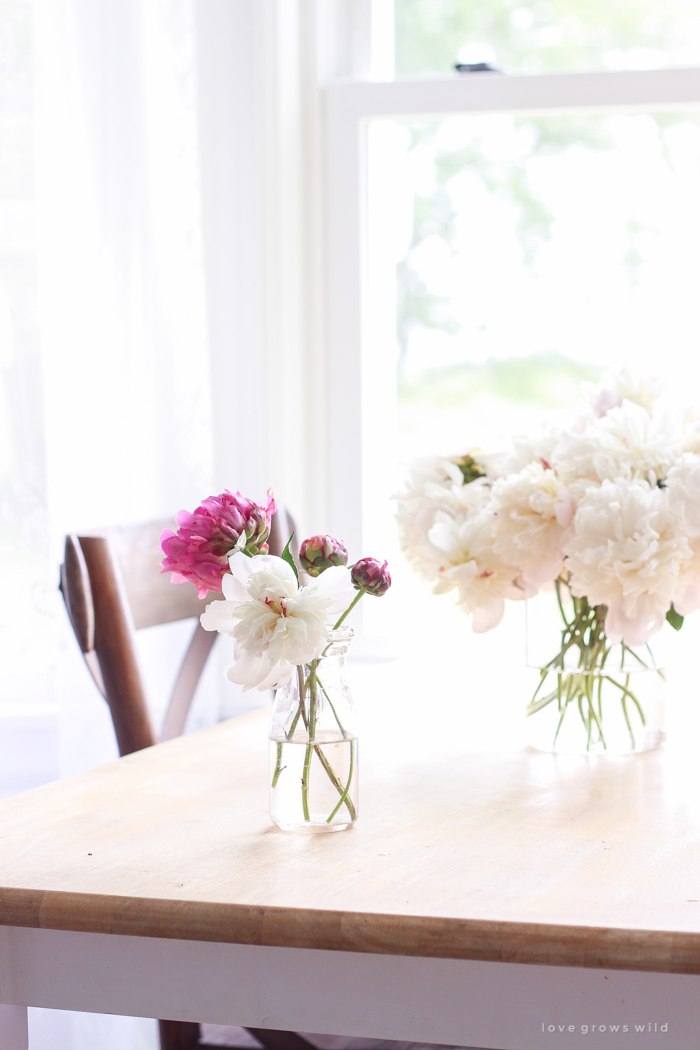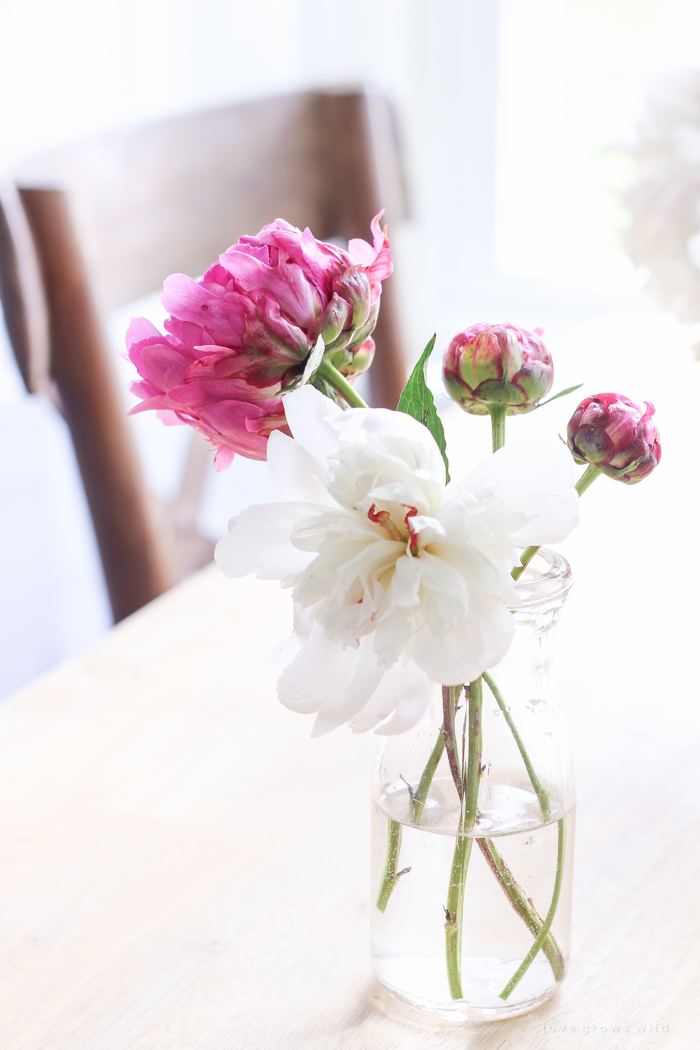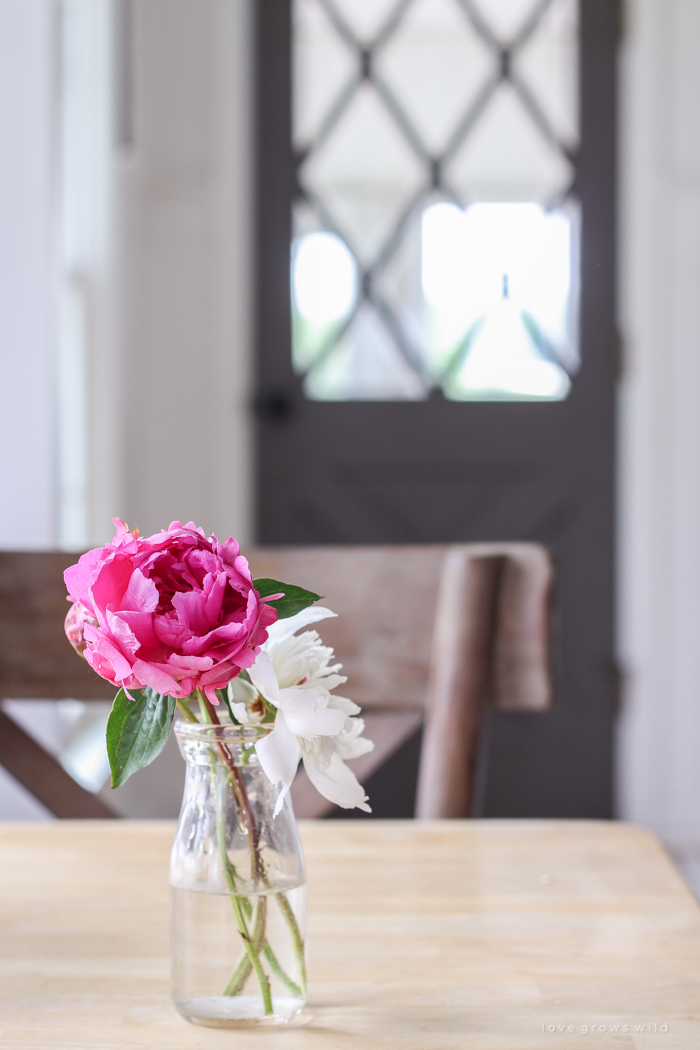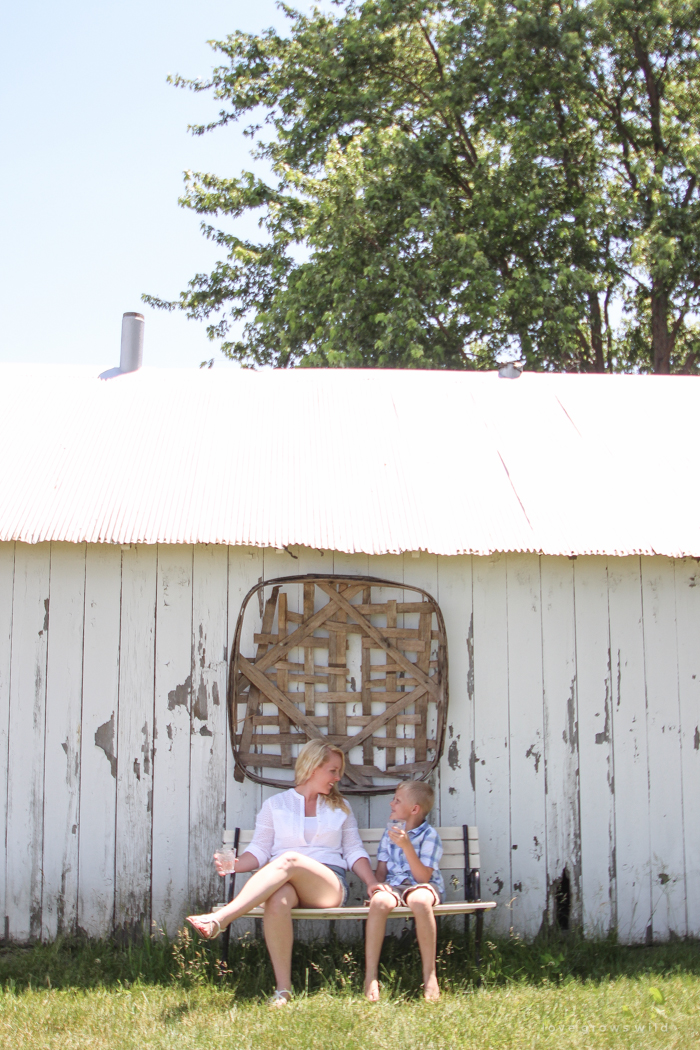 Let's Keep in Touch!
---
Subscribe to Blog | Follow on Instagram
Follow on Pinterest | Follow on Facebook