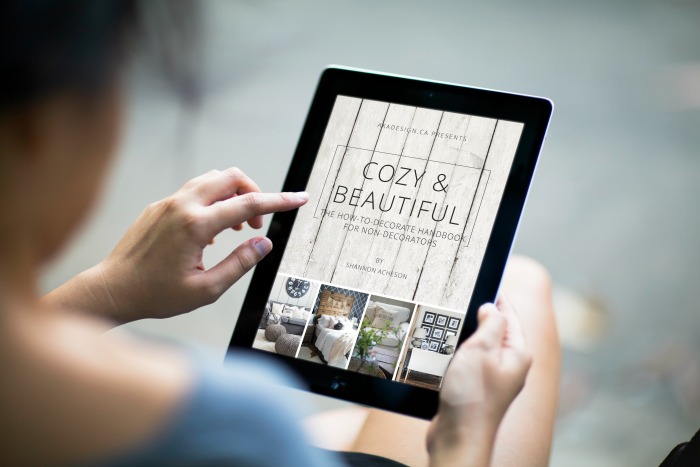 Good morning, sweet friends! The current state of the farmhouse is pretty chaotic as I'm slowly transitioning our fall decor into the holidays, so I wanted to share something really exciting with you today. Have you ever wished there was a handbook that perfectly mapped out how to decorate your home? One that could tell you how to find the right style for your home and family? And where to start and how to stop wasting money on the wrong things?
The Cozy & Beautiful Handbook was created by my dear friend, Shannon Acheson, and after reading through it the past couple weeks, I think this handbook is exactly what we've all been searching for.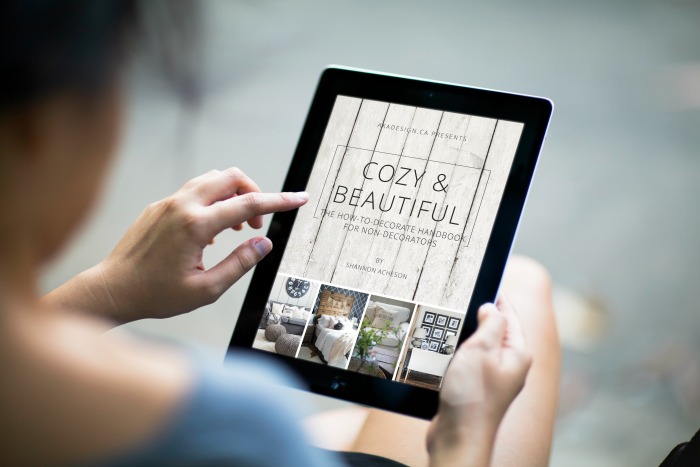 It doesn't matter whether you are decorating your very first apartment or a home you've lived in for years, this handbook will guide you step-by-step through the decorating process. First, you will work on finding which design style speaks to you and your home. Shannon has included worksheets throughout the entire handbook that are a huge help as you go through the chapters. She even has tips for blending styles when decorating as a couple!
Then you'll come up with a plan for creating a cohesive look throughout your entire home. The handbook will help you set a budget, choose paint colors, place your furniture, choose a place to start, and decide on accessories like lamps, rugs, wall art, and more.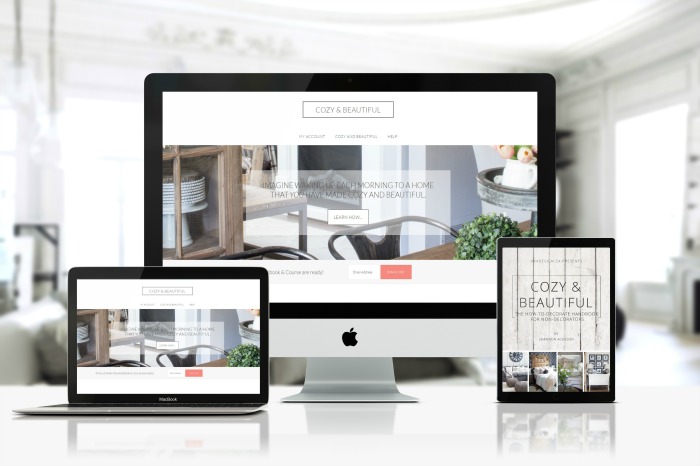 Included in the handbook:
109-page instantly downloadable PDF – easy to read on your favorite device or print for quick reference
17 easy to follow chapters – teaching you what you really need to know to decorate your home
16 worksheet pages – walking you through every step of the process
45+ illustrations and photos – helping you visualize the theories and ideas so you can use them in your own home
bonus material – a how to decorate roadmap, checklists, bonus art print, and more!

I got so many great pointers from reading this book, and I especially loved her tips for consistently editing your home. I know you are going to love this handbook too, especially right before everyone starts coming over for the holidays! Are you ready to start decorating?
Purchase your copy of Cozy & Beautiful – click here!
Have questions? Learn more about the handbook – click here!
---
LET'S KEEP IN TOUCH!
---
Subscribe to Blog | Follow on Instagram
Follow on Pinterest | Follow on Facebook