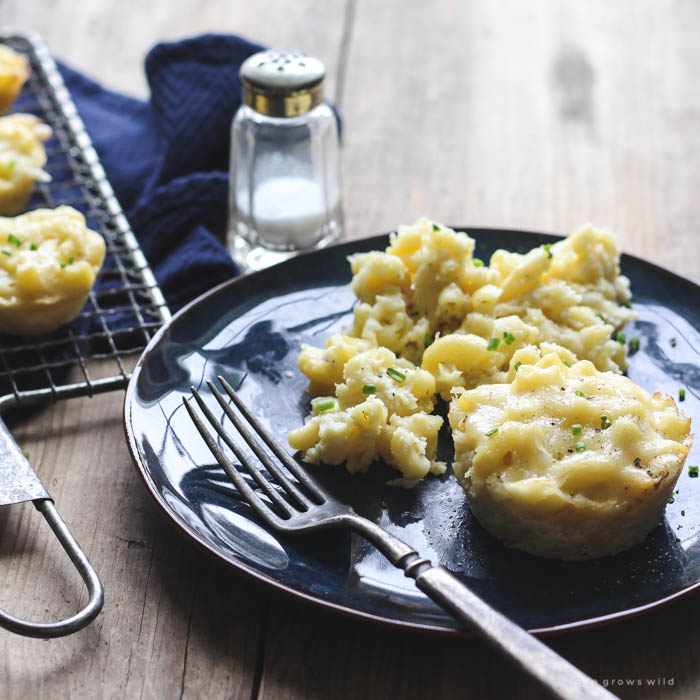 Delicious, creamy mac and cheese baked in little muffin tins for perfect individual portions! This recipe freezes and re-heats beautifully and sneaks in a serving of veggies for those picky eaters!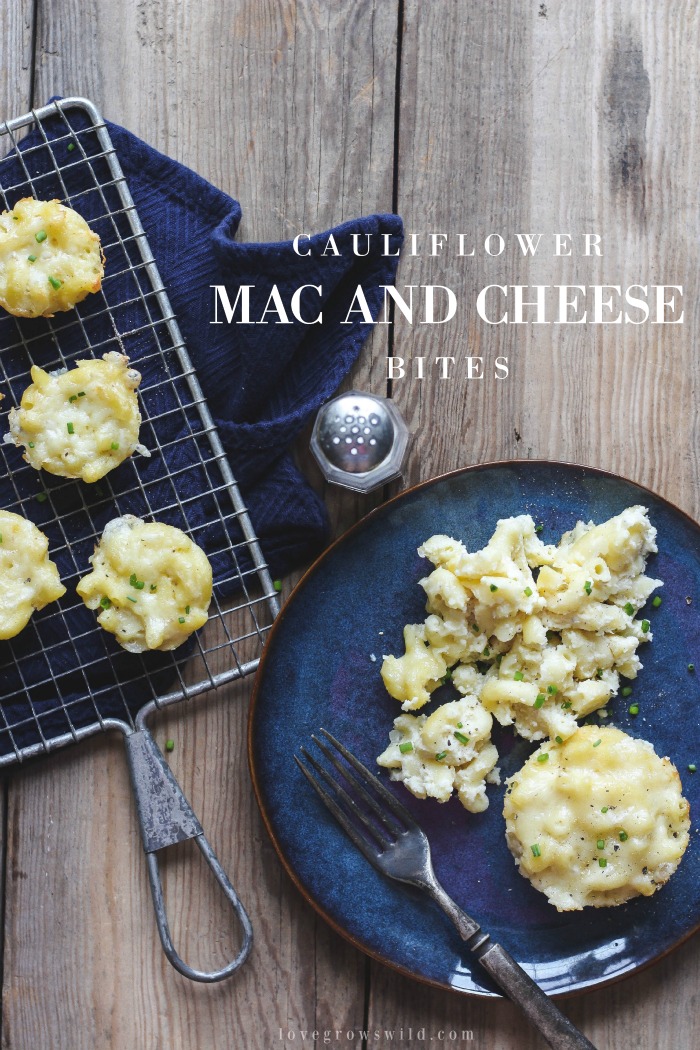 This is a recipe I've been really excited to share with you guys! Not only do I have a delicious, creamy mac and cheese for you to try, but it is baked into the cutest, little, mini mac and cheese bites! I don't care whether you're 4 years old or 40… mini size food is just plain FUN. Am I right?
You can bake these guys in a regular-size muffin tin or in a mini muffin tin, depending on how you want to serve them. When I make these for dinner, I usually go with the larger size, but if I'm packing these in the boys' lunch boxes or serving them as a snack, I'll go ahead and whip up the mini version. This is also a great make-ahead recipe if you know you're going to have a busy week. Just keep them covered in the fridge (or even the freezer) and re-heat them in the microwave or oven when you need a quick meal.
OH, and I almost forgot to mention… your family will never know there's a serving of cauliflower hiding inside that luscious, creamy cheese sauce! It can be our little secret. 😉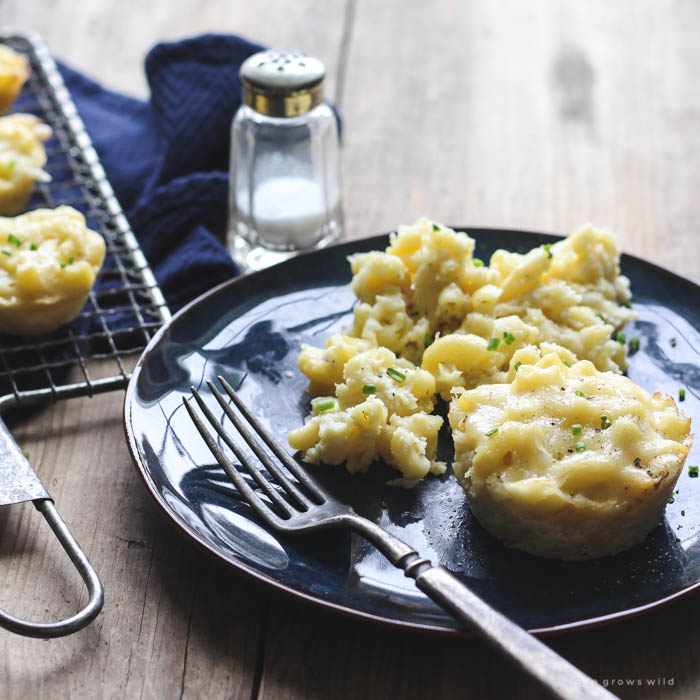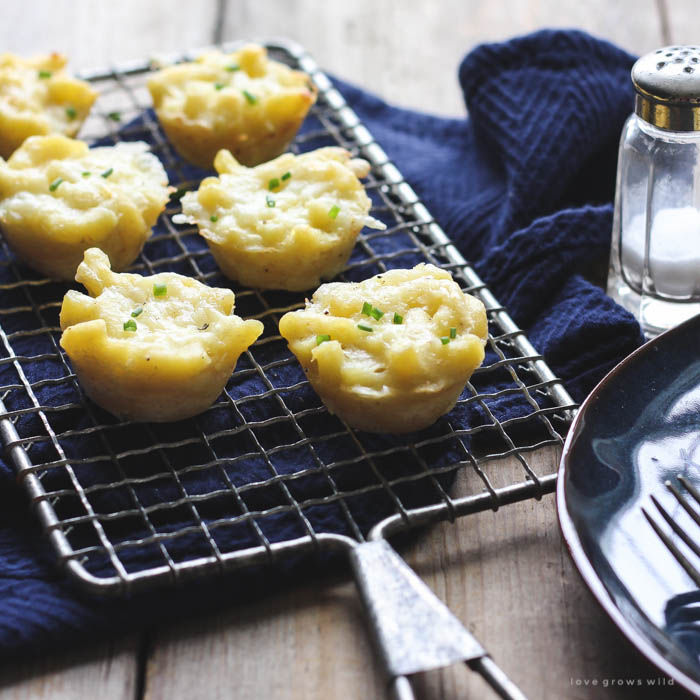 So as you guys know, I'm teaming up with the American Dairy Association Mideast this fall to share some fun, new dairy-inspired recipes, and I'll also be serving a few of them at the BlogHer Food Conference coming up! You can sample these tasty mac and cheese bites on November 7 from 4:00 – 4:45 pm. If you'll be there, come find me at the ADA Mideast booth so we can chat! I'll try not to eat ALL the mac and cheese bites before you get there. 😉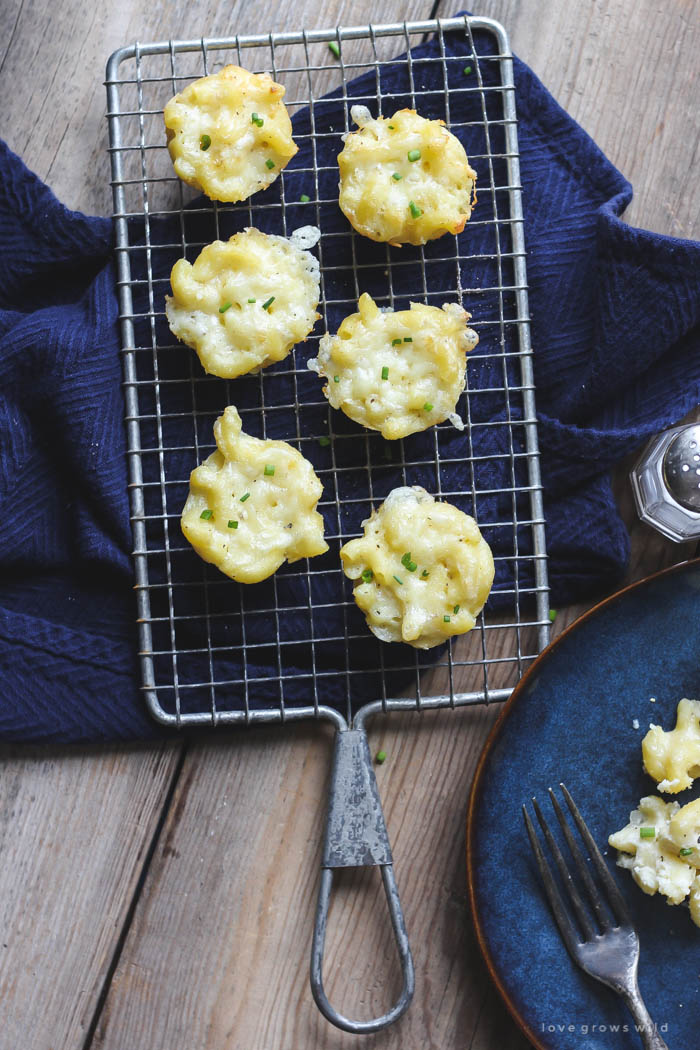 Are you ready to devour some mac and cheese now? I know I am! Head over to Drink-Milk.com to get the recipe!
I hope you guys have enjoyed seeing a few of the interviews I did with Laurie Spahr, an Ohio dairy farmer. She answered so many of the burning questions I had on where our milk comes from, and in this video she shares why even cows need a little vacation:
---
LET'S KEEP IN TOUCH!
---
Subscribe to Blog | Browse my Shop | Follow on Facebook | Follow on Twitter
Follow on Google+ | Follow on Pinterest | Follow on Instagram
This post is sponsored by our partner, the American Dairy Association Mideast, but all thoughts and opinions are 100% my own. Thank you for helping support the brands that make this blog possible!