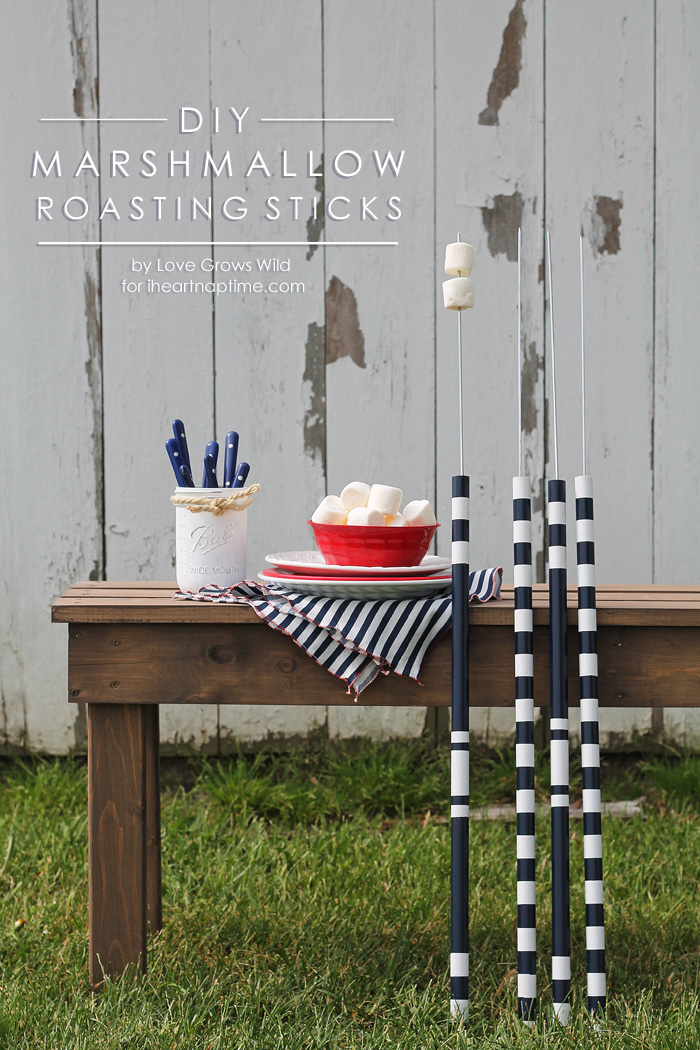 I love summer nights… sitting around a bonfire… watching the stars… eating s'mores until I'm in a toasted marshmallow coma. There's nothing better! Here's what I DON'T love: Searching around the yard for broken sticks and twigs to roast my marshmallows on (I'm slightly, maybe a tiny bit of a germaphobe), and watching my little boys stand right next to the fire trying not to let their marshmallows fall into the flames. It makes me a nervous wreck!
So this year I decided to make my own Marshmallow Roasting Sticks, with extra-long handles to keep the kiddos a safe distance away from the fire. They are perfect for summer with pretty blue and white striped handles and can be stored and re-used year after year!
To view the tutorial for these DIY Marshmallow Roasting Sticks << click here!
I'm sharing this project over at I Heart Nap Time today, so head on over and check it out! All the parents out there are sure to love this kid-friendly idea!
---
LET'S KEEP IN TOUCH!
Subscribe to Blog | Browse my Shop | Follow on Facebook | Follow on Twitter
Follow on Google+ | Follow on Pinterest | Follow on Instagram