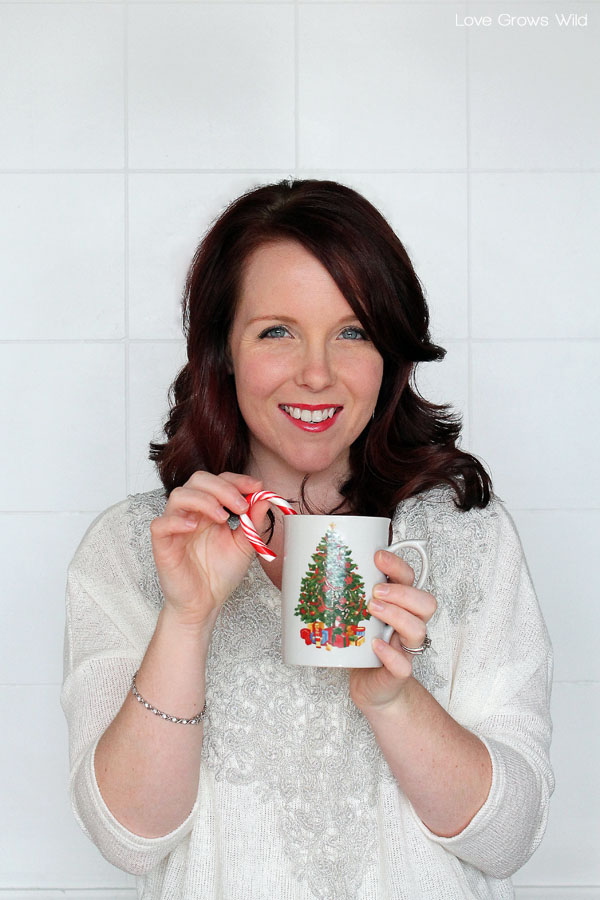 Wow… December is here and before you know it, we're going to be ringing in the new year! I feel so behind because normally on the day after Thanksgiving, I'm busy decking the halls and getting out all my Christmas decor. This year all I've managed to do so far is drag the tree out of the basement, plug it into the wall, and give it a good fluff! So this weekend I'm making it my sincere mission to get everything in order… lights hung outside, ornaments on the tree, advent calendars started (hey, I'm only a FEW days late!), and all my Christmas dishes pulled out of the cabinets. My Mom got us a Christmas dish set for one of our first Christmases together, and I love pulling it out every year. I might serve a million meals throughout the year, but it always feels so special to serve a special holiday meal on our Christmas plates!
This lovely Christmas tree mug shown below is part of that set and happens to coordinate perfectly with this month's Dunkin' Donuts Mug Up Photo Challenge! #dunkinmugup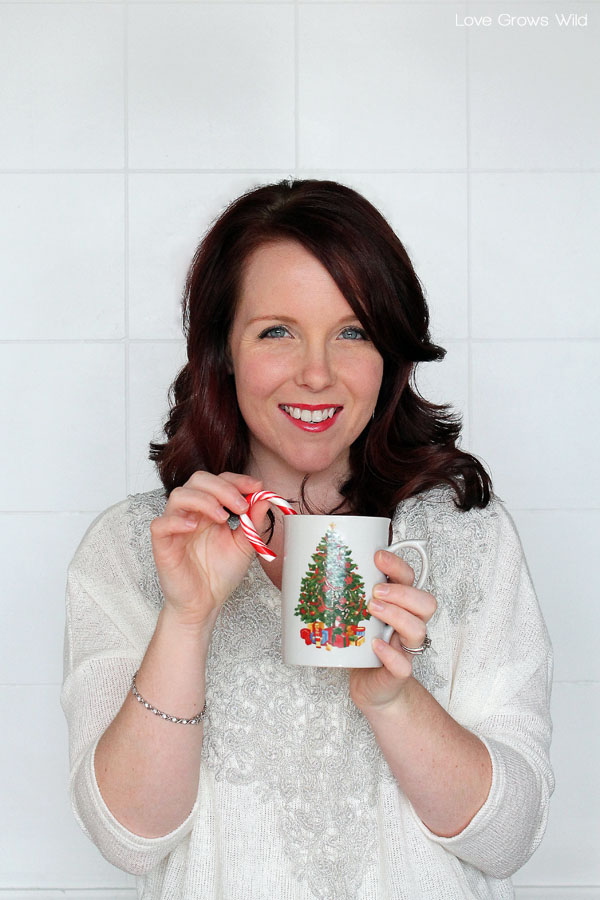 What's the Mug Up Challenge, you ask? Well let me tell you! Dunkin' Donuts is inviting their fellow coffee lovers to "Mug Up" and upload a photo of themselves with their favorite mug of coffee for a chance to win some fantastic prizes, including a year's worth of Dunkin' Donuts coffee, a $250 Visa® gift card or an extra-large gallon size Dunkin' Donuts coffee mug! Sounds fun right?
Each month will feature a new theme for the photo contest, and Dunkin' Donuts is celebrating the month of December by asking you to upload a photo of yourself with your favorite holiday mug here. A simple selfie will do or you can get as creative as you'd like! Show off your best ugly Christmas sweater or stand in front of your beautifully-decorated tree. Whatever floats your boat! Or decks your halls… or whatever! 😉
I would love to see some of my awesome readers win these fun Dunkin' Donuts prizes, so be sure to stop back by next month to see what the new Mug Up Photo Challenge will be!
Merry Mugmas! Dunkin' Donuts wants to see you sip holiday cheer from your favorite holiday mug. Upload your photo here for a chance to win sweet prizes, including a year's worth of Dunkin' Donuts coffee, a $250 VISA gift card and an extra-large gallon size Dunkin' Donuts coffee mug.

This is a sponsored conversation written by me on behalf of Dunkin' Donuts. The opinions and text are all mine.