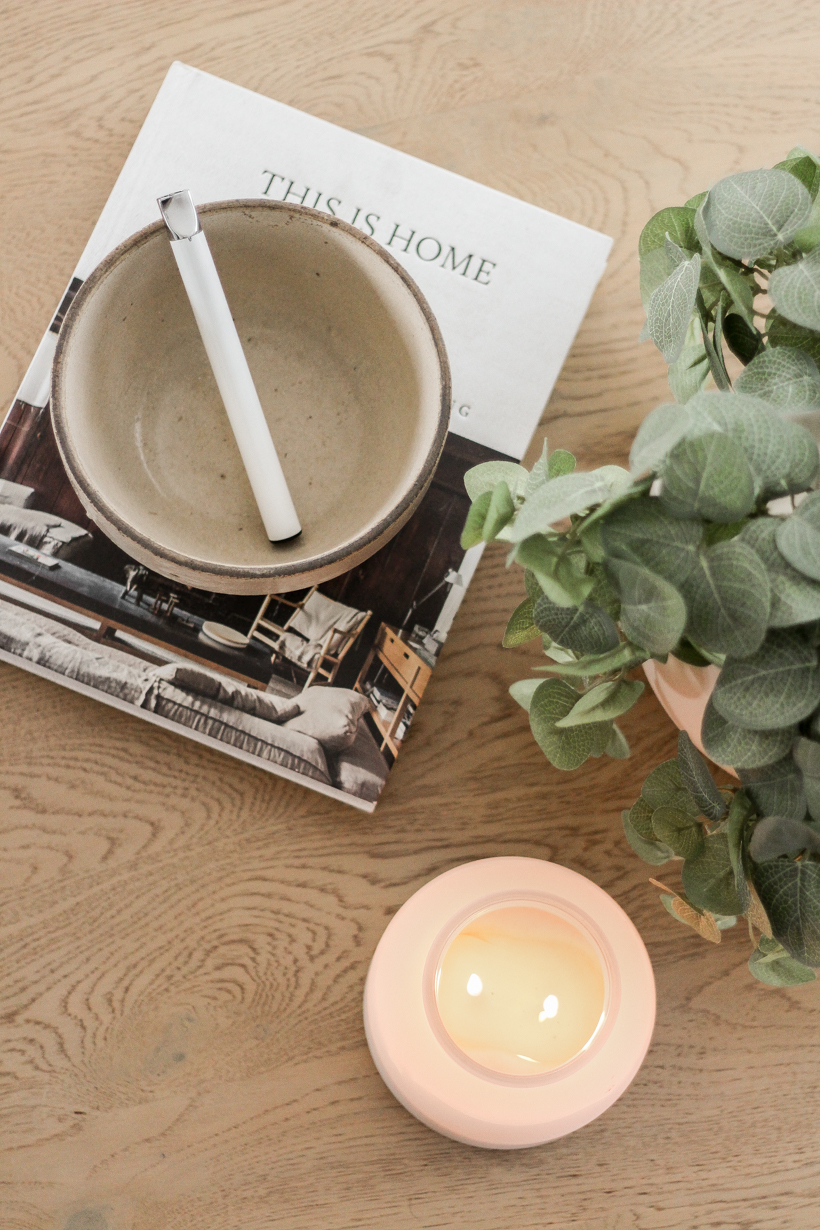 There are days when my latest Amazon package gets delivered that I wonder, what did we ever do before this kind of convenience? Rather than driving around to multiple stores looking for an item they may or may not have, I can get it delivered to my door with the click of a button, sometimes the very next day. I'm old enough to remember the days before online shopping, cell phones, and Google Maps, but I'll be honest… I don't ever want to go back. 🙂
Recently I've ordered some things from Amazon for our home that I would HIGHLY recommend, and I wanted to share them here to maybe make your life a little easier as well! (let me know if you enjoy this, and I will do it more often!) That being said, I also don't want posts like this to ever come across in the wrong way… I always want to encourage supporting small and local businesses, especially owning one myself. But there are certain times when a convenient, quick solution is needed, and I am grateful to have options like Amazon.
Here are my top five BEST Amazon finds available now: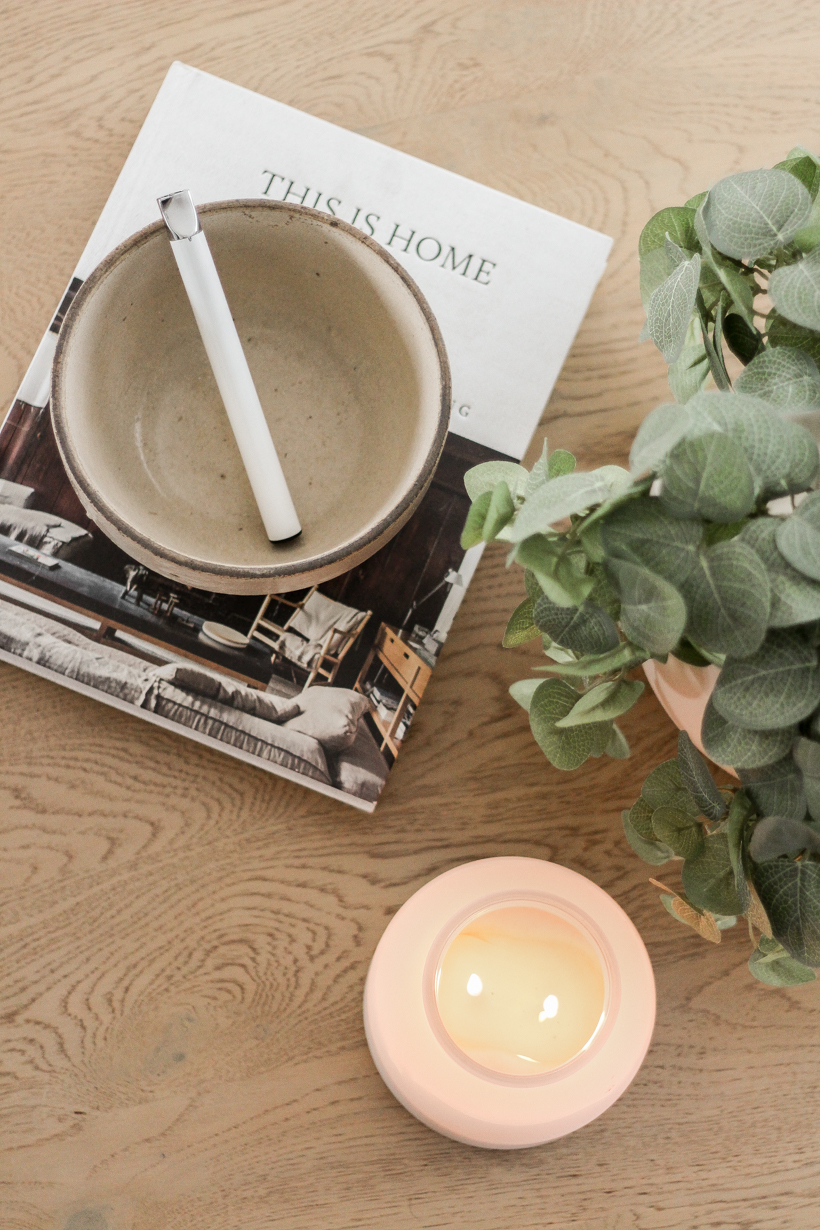 RECHARGEABLE FLAMELESS ELECTRIC LIGHTER
Does this ever happen to you? You know when your candle burns down to a certain point, and the only way to light it again is by cramming your hand into the jar at the perfect angle to reach the wick while trying to avoid getting burned by the flame? Let me introduce you to this handy tool! It's a flameless electric lighter that uses a small arc to light candles safely and quickly. Another huge advantage of an electric lighter is they are windproof, which means it won't "blow out" if you're outside trying to light a grill, campfire, fireworks, birthday candles, etc.
It has an on/off switch on the bottom for safety and comes with a USB cable to recharge the device. Comes in six colors including champagne, black and rose gold and has over 20,000 5-star reviews!
---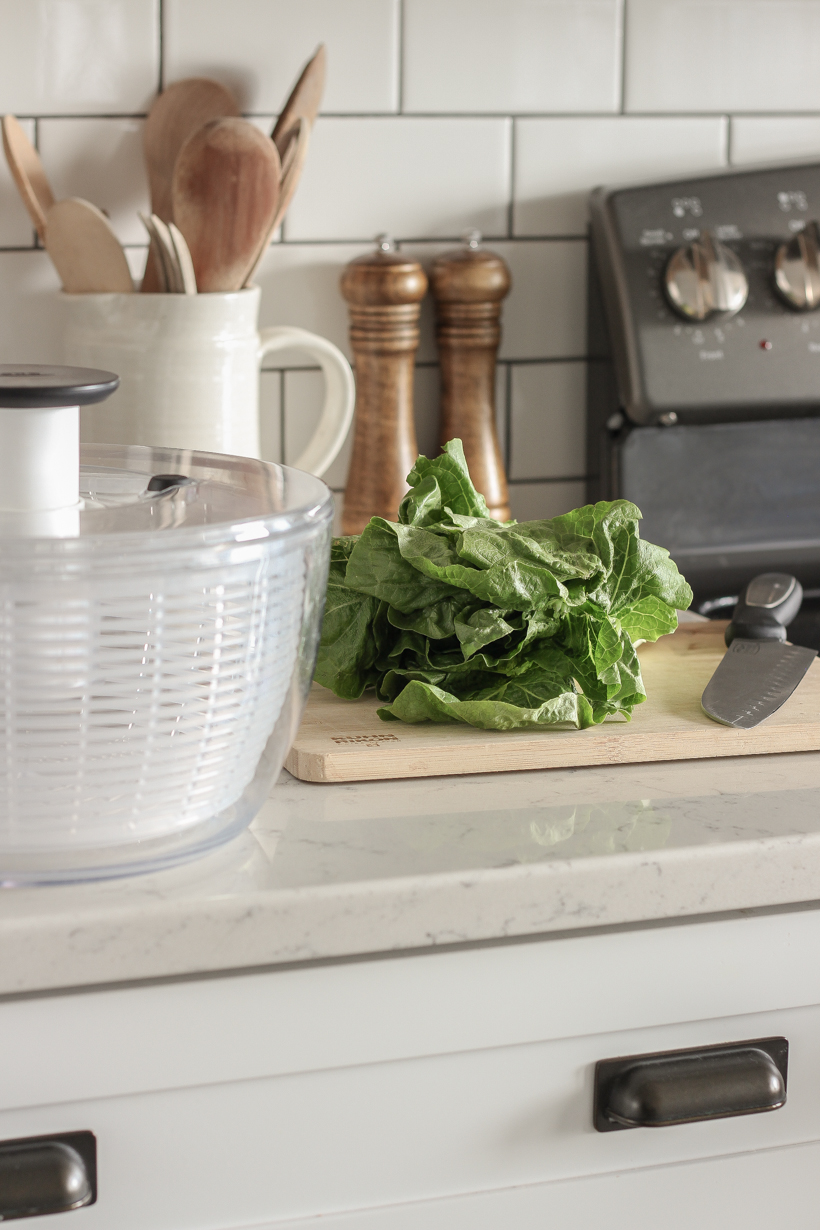 OXO GOOD GRIPS SALAD SPINNER
The best salad spinner I've ever owned! I prefer to buy packages of romaine hearts because they stay fresh so much longer than the pre-chopped bagged lettuces. On nights when we want a salad with dinner, I chop up the romaine hearts, rinse them in the colander part of the salad spinner, and let the bulk of the water drip into the sink for a few seconds. Then I put the colander back into the salad spinner bowl, put the lid on top, and push the center pump to spin the remaining water off the lettuce and down into the bowl.
The pump can be locked down for easier storage, and the bottom of the bowl has a non-slip ring so it doesn't slide on your countertop. Lid parts can be disassembled for cleaning and are top rack dishwasher safe. If you enjoy salads, this device is a must for your kitchen! Over 22,000 5-star reviews!
---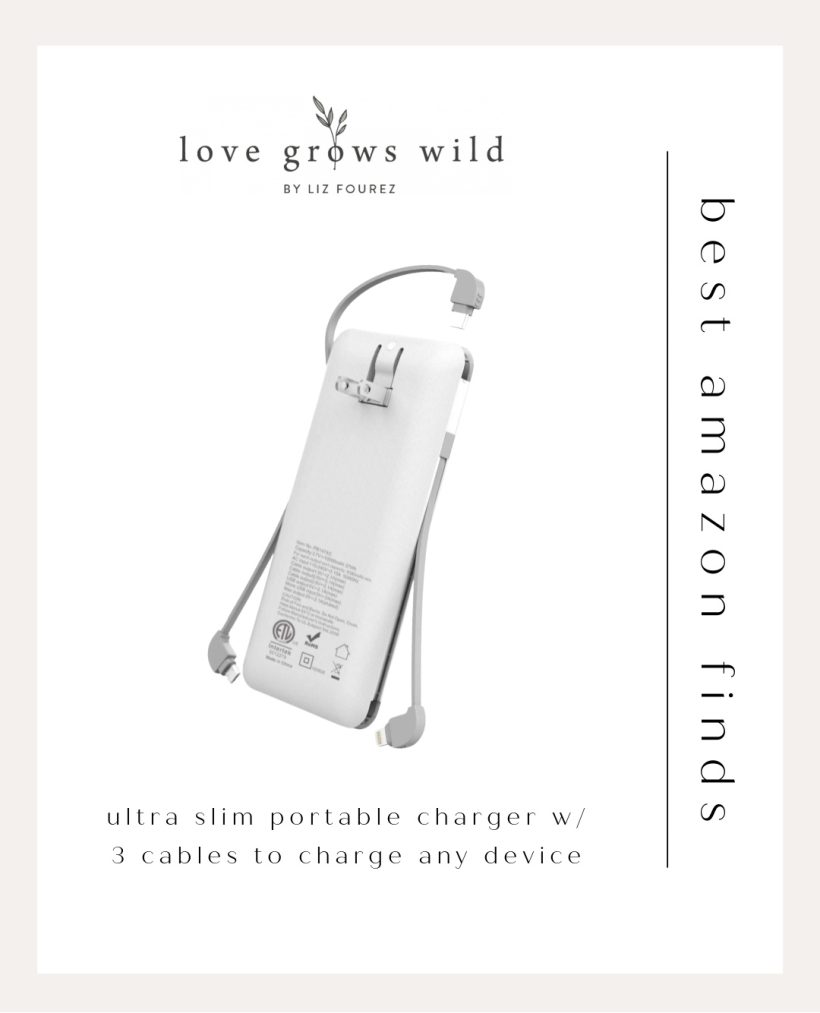 ULTRA SLIM PORTABLE CHARGER
WITH 3 CABLES TO CHARGE ANY DEVICE
This should tell you how good this charger is: my sister, mom, both my boys, and I all own one!
All the portable chargers I've had in the past worked okay, but you still had to bring the right charging cord for your device. That's where this device shines… it has three different cables attached to the charger so you always have the right cord with you no matter what you need to charge! It has a wall plug on the back to charge the device, which I typically have plugged in overnight. Then during the day while I'm working on my phone or need a charge for my iPad on the go, I carry this with me and never lose power. It's also has a really slim design and isn't bulky at all, so it's perfect to carry in your purse. When you travel, you don't have to pack a bunch of different charging cords, and I love that when I have guests over, I always have a charger handy that they can use. I can't say enough good things about this Amazon find! Over 6,000 5-star reviews!
---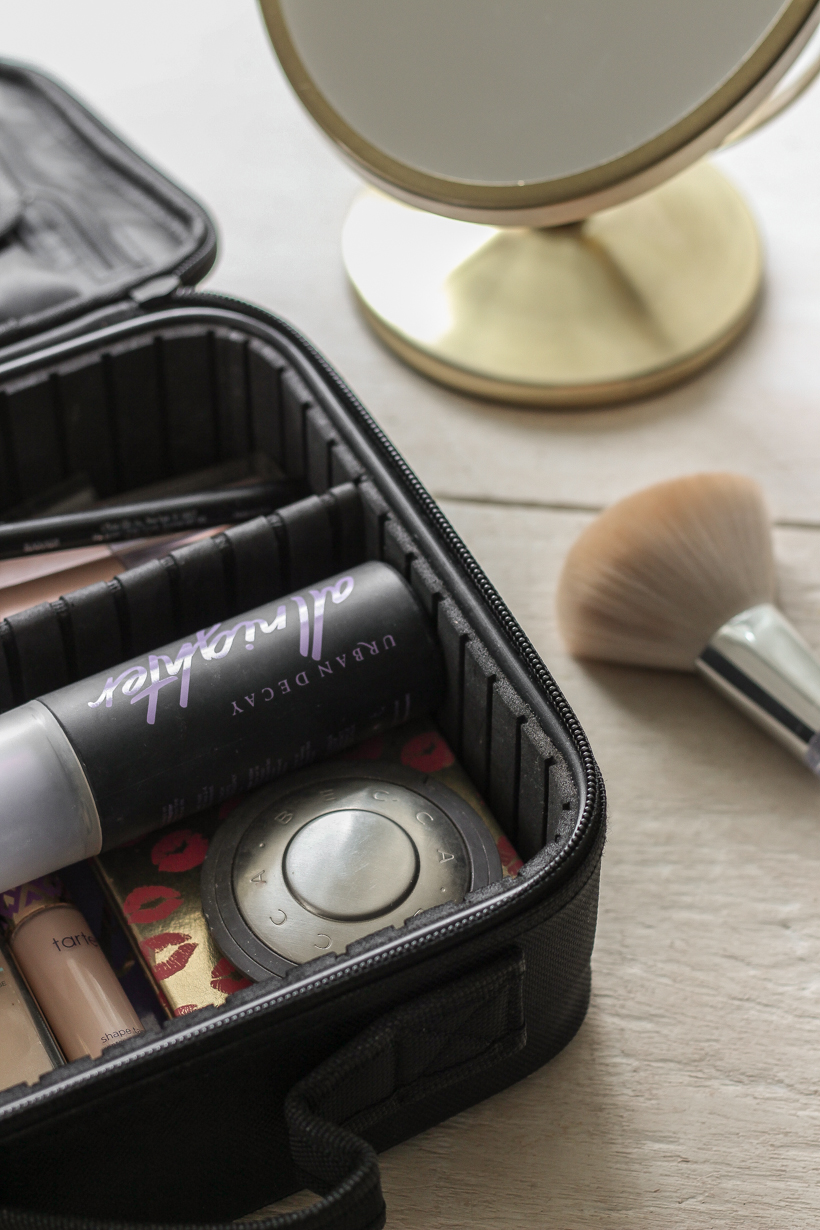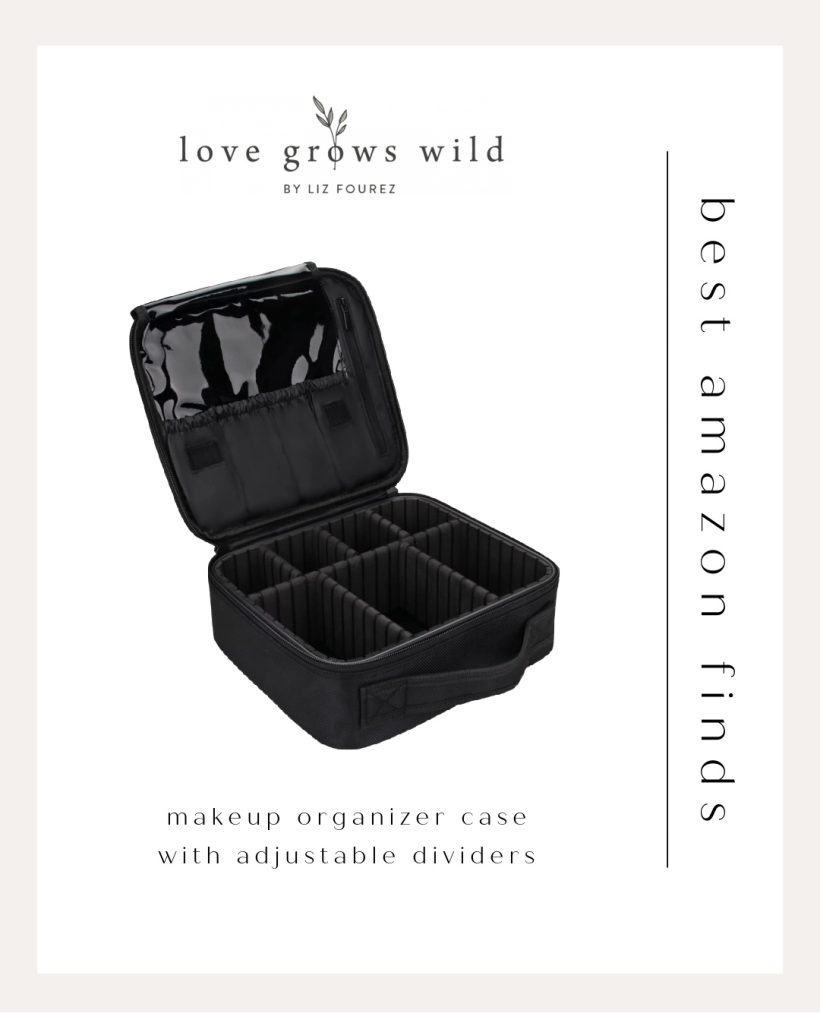 MAKEUP ORGANIZER CASE WITH ADJUSTABLE DIVIDERS
I've made a ton of improvements in our home organization over the last year, and one of my favorites has been getting all of my makeup organized. I originally purchased this makeup case just for travel because I was tired of use a gallon size ziploc bag every time we took a trip. 🙂 But it ended up being the perfect way to organize and store my everyday makeup with spots for my brushes, all my face and eye makeup, and I even made a little dedicated spot for my makeup sponge. I love that the dividers are adjustable and that the brushes on top are covered and protected by a divider flap secured with velcro.
The case I have is about 10″ wide x 9″ deep x 3 ⅓" tall and fits a ton of products. It comes in over a dozen colors as well as two larger sizes. Over 18,000 5-star reviews!
---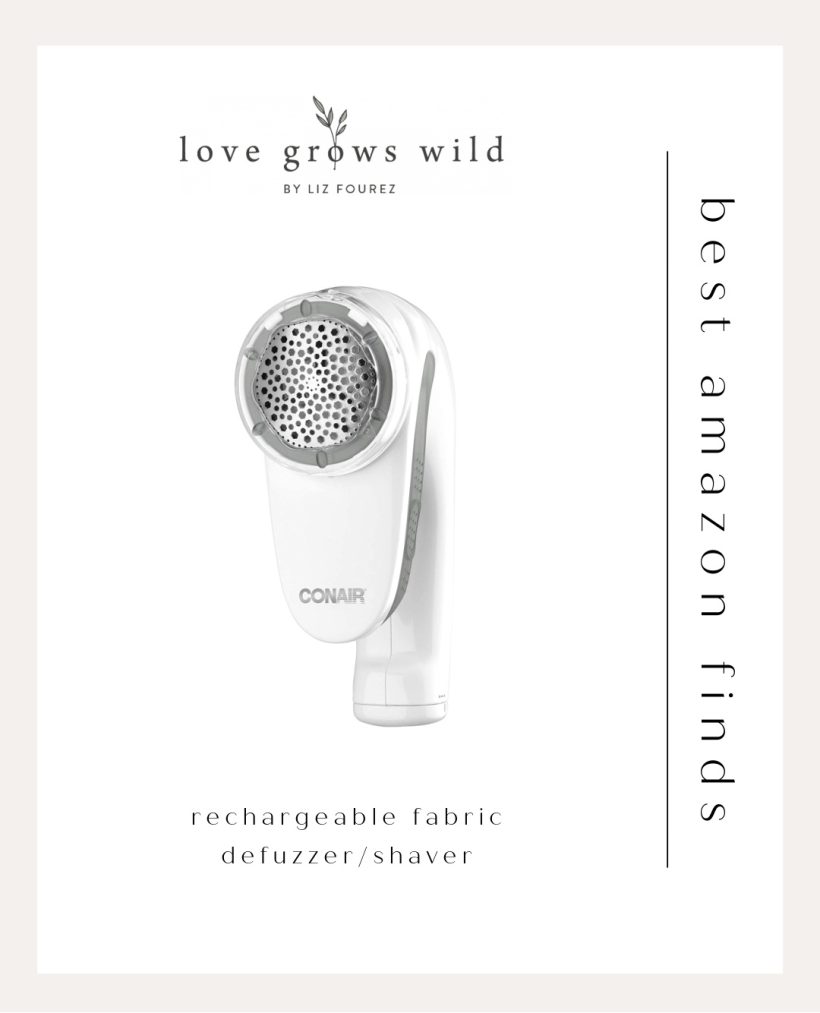 RECHARGEABLE FABRIC SHAVER/DEFUZZER
This is one of those products I didn't realize how much I needed until I actually had it. Now I use it all the time! It is a fabric shaver that safely removes fuzz, lint, and pilling (those annoying fuzzy balls that appear on fabric and clothing) on everything from sweaters and sofas to your favorite pair of leggings and throw pillows. You can buy a battery operated or rechargeable one, but I opted for the rechargeable version. I have made our sectional, numerous upholstered chairs, pillow covers, and several pieces of clothing look brand new again just by spending a few minutes running this fabric shaver over the fabric.
Comes in six colors and has over 82,000 5-star reviews!
---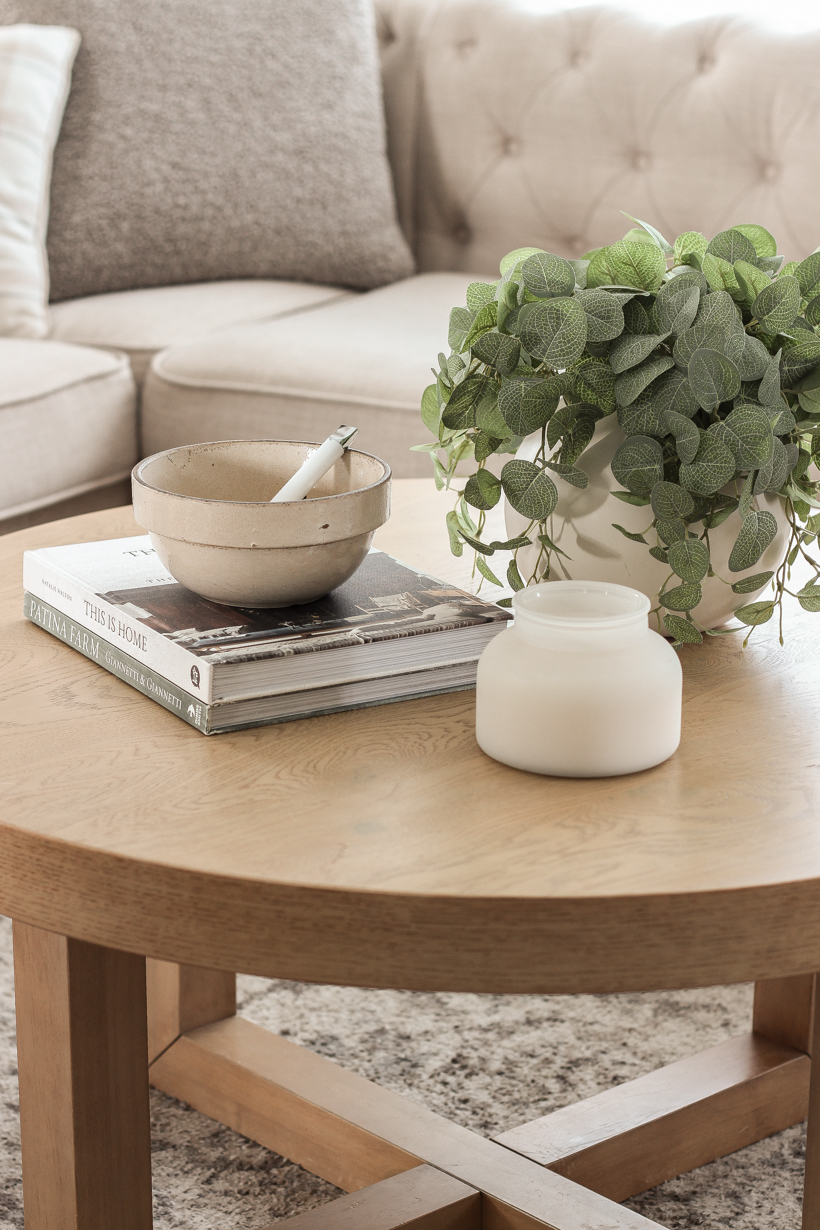 Do you have any of these? What are your favorite Amazon purchases lately? Thank you so much for stopping by the blog today! xoxo Liz
SHOP THE BEST AMAZON FINDS:

As always, I sincerely appreciate you shopping through the links I share, which allows me to make a small commission from your purchase while your purchase price stays the same. When you use my affiliate links, I'm better able to create content for this blog as well as support my family, and I thank you from the bottom of my heart for supporting what I do!
---
NEW: Join my text community
Subscribe to Blog | Follow on Instagram
Follow on Pinterest | Follow on Facebook