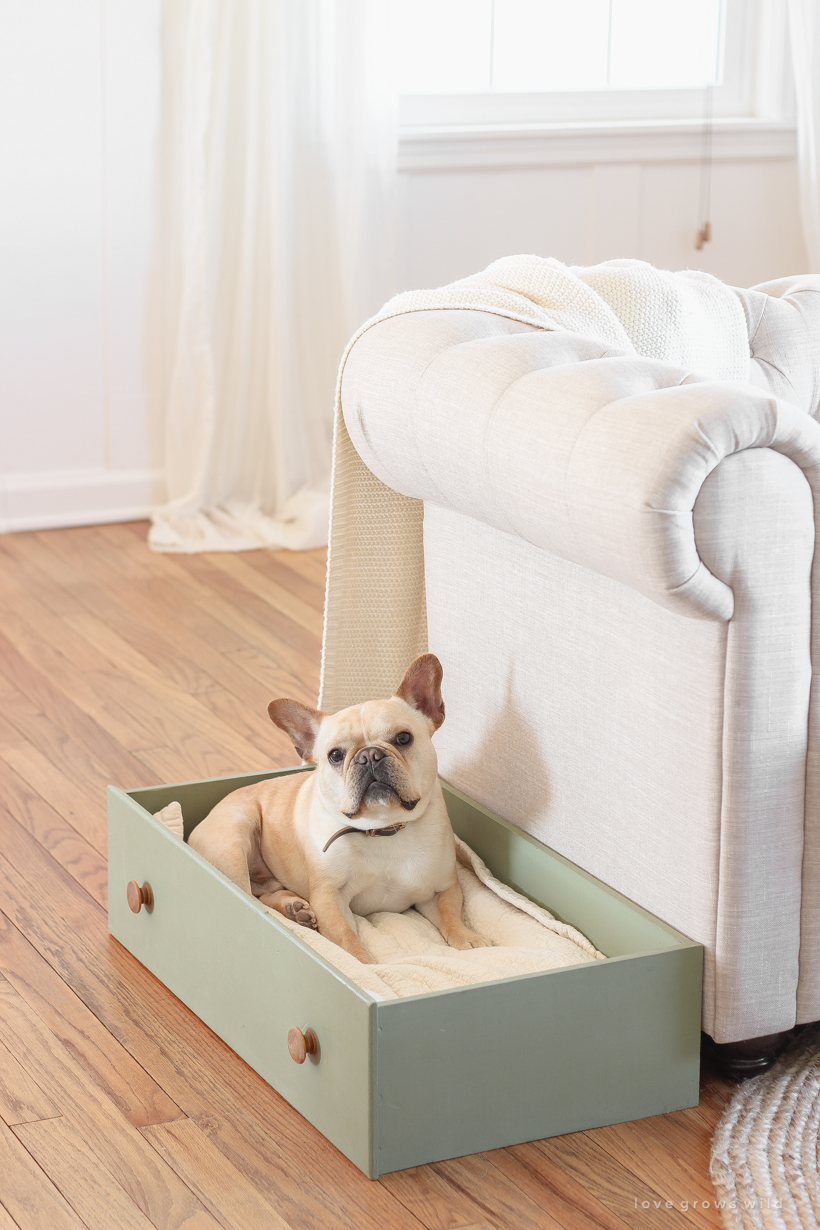 It's our first DIY of 2019! In all honesty, this post is less of a DIY tutorial and more of a fun re-purpose project, but I created a DIY Drawer Dog Bed for our little Remington this week and wanted to share this easy idea with you guys!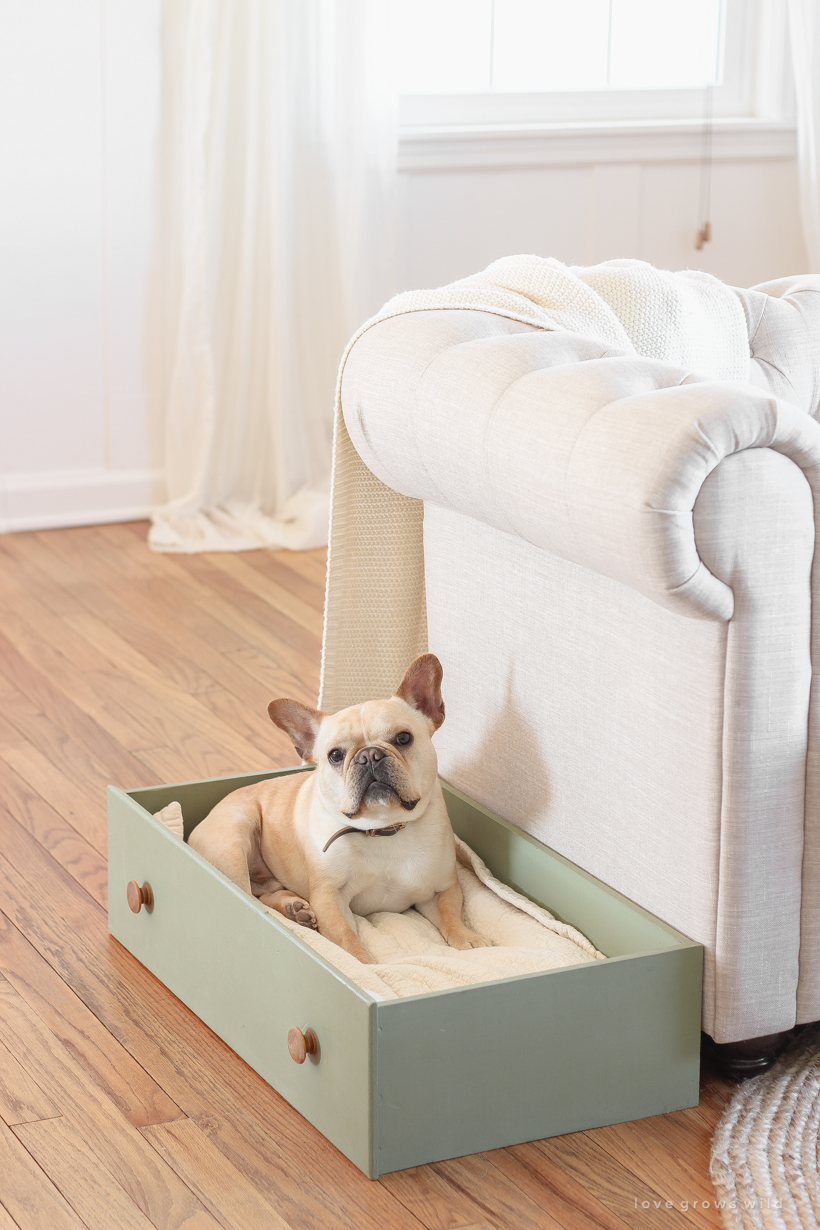 If you own a copy of my book, A Touch of Farmhouse Charm, you might recognize this green dresser drawer I used to make storage boxes for under my boys' beds in the book… major brownie points if you knew that! Since I swapped the boys rooms around, I no longer had a need for these storage drawers under their beds, but I felt bad just junking perfectly good drawers, even though I no longer have the dresser they went with. I was cleaning up some of the Remy's toys and dog bed this week, and the idea popped into my brain to turn one of the dresser drawers into a cute, cozy dog bed. It happened to be the perfect size for an old pillow to fit in and the perfect size for Remy to lay down and stretch out comfortably in. An instant dog bed from items I had just laying around the house!
Originally I had installed little wheels on the bottom of the drawer so it could easily slide underneath the boys' beds, but they made the drawer slide around when Remy was trying to get in the bed. So I ended up removing those and put little felt pads (the ones you put on the bottom of chair legs) on the corners so the floors wouldn't get scratched.
This would be a great way to make use of an old dresser that may be falling apart or the drawers don't slide in and out well anymore, but the drawers themselves are still in good shape. Obviously if you have a large dog, it would probably be hard to find a drawer big enough to fit them comfortably, but this is a good example of keeping your eyes open for items you might be able to re-purpose into a cozy retreat for your pup!
Another reason I love this simple, little project is sometimes it can be hard to find a dog bed that actually looks cute in your home. By using a dresser drawer, you can paint it any color to match your decor, get creative with the knobs on the drawer, and use a coordinating pillowcase that can be easily thrown in the washing machine to clean. It would even be really cute if you painted your pup's name or "woof" or something like that on the side! And if you have two drawers, you could use another one to keep all the dog toys in. Anyone else have way too many dog toys all over their floor?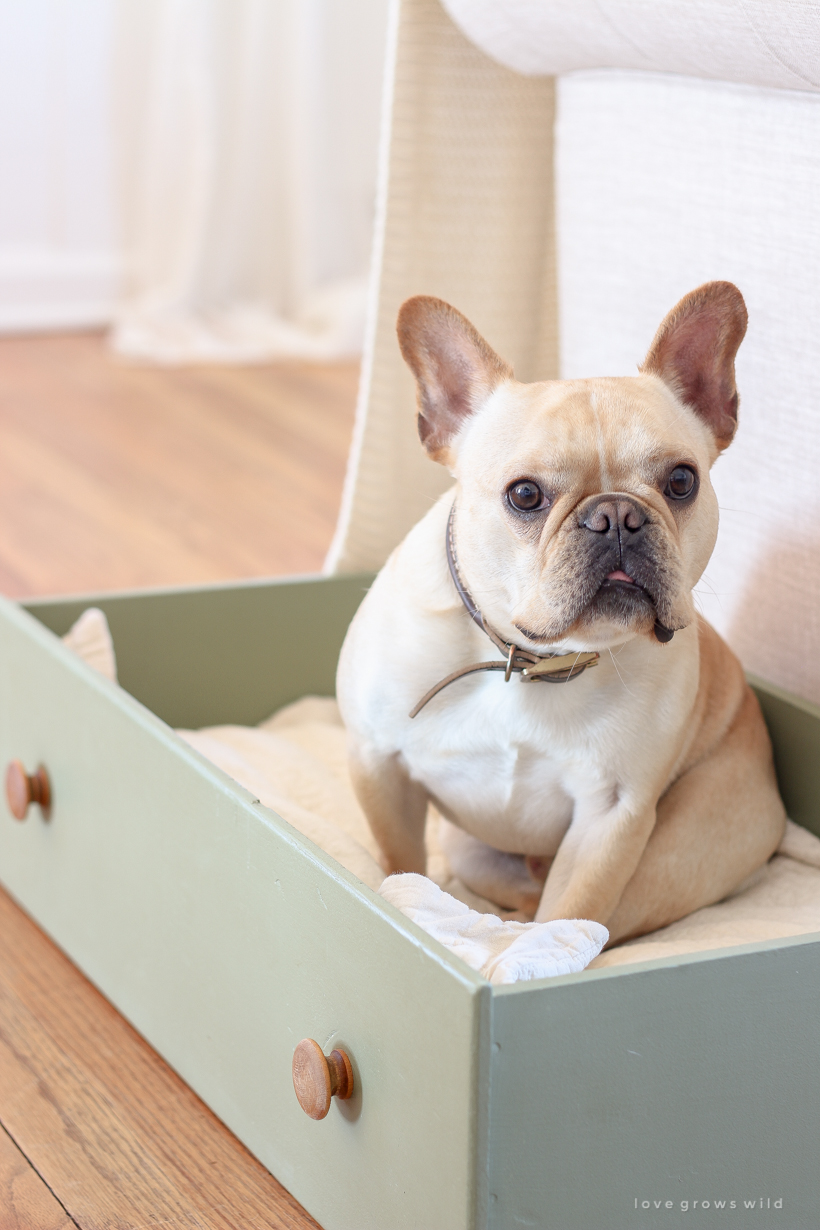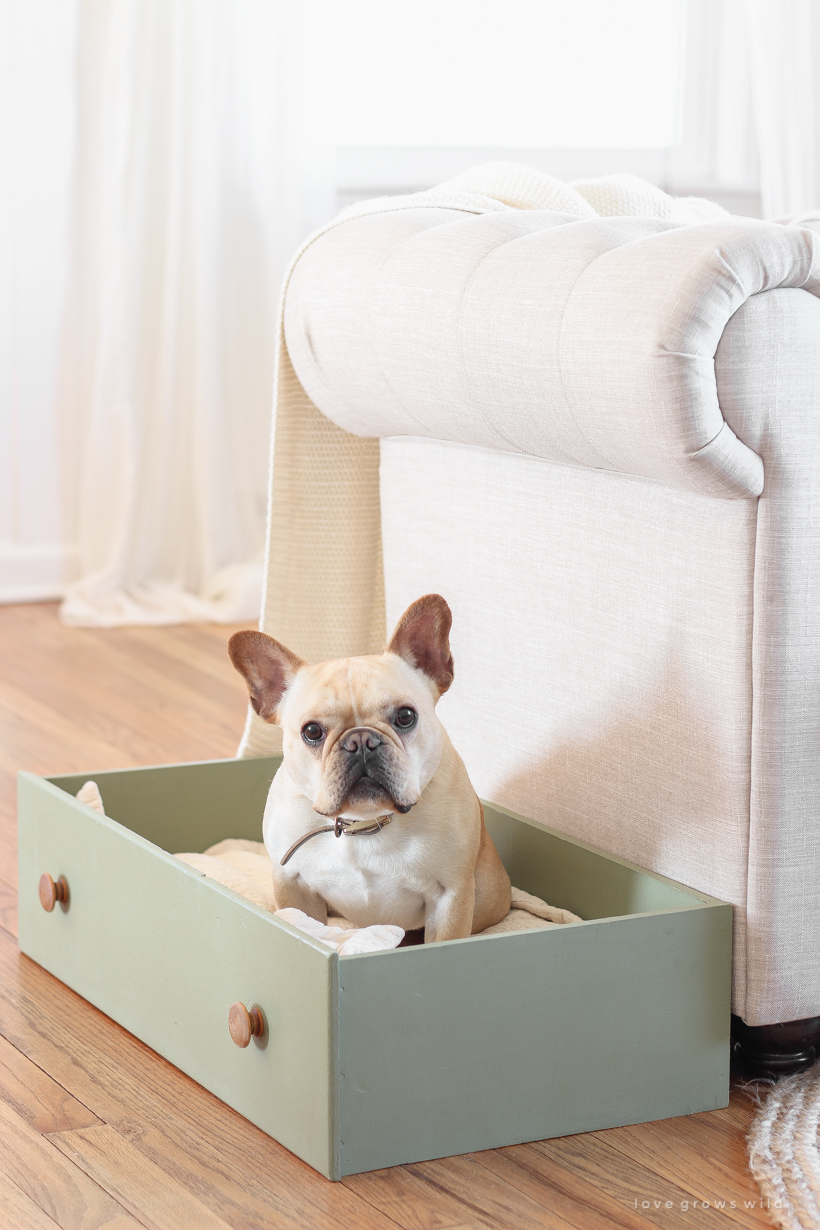 Remy loves when I set his bed next to a window in the afternoon where he can soak up the warm sunshine, especially during these winter months. This lazy pup spends quite a bit of time napping here, so I'd say he's happy with his new dog bed! I hope you guys enjoyed this fun, little idea to kick off the new year, and I'll be back soon with some room refreshes and decorating inspiration for you!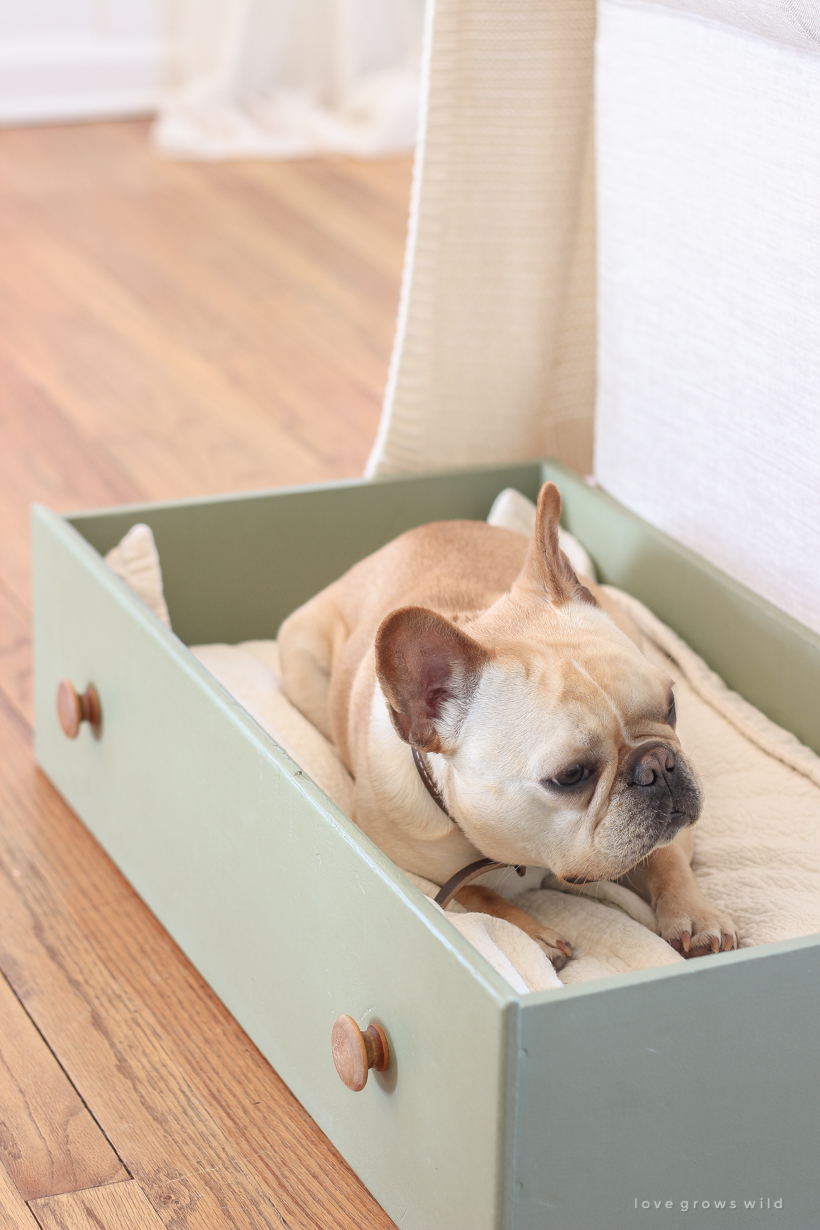 ---
LET'S KEEP IN TOUCH!
Subscribe to Blog | Follow on Instagram
Follow on Pinterest | Follow on Facebook