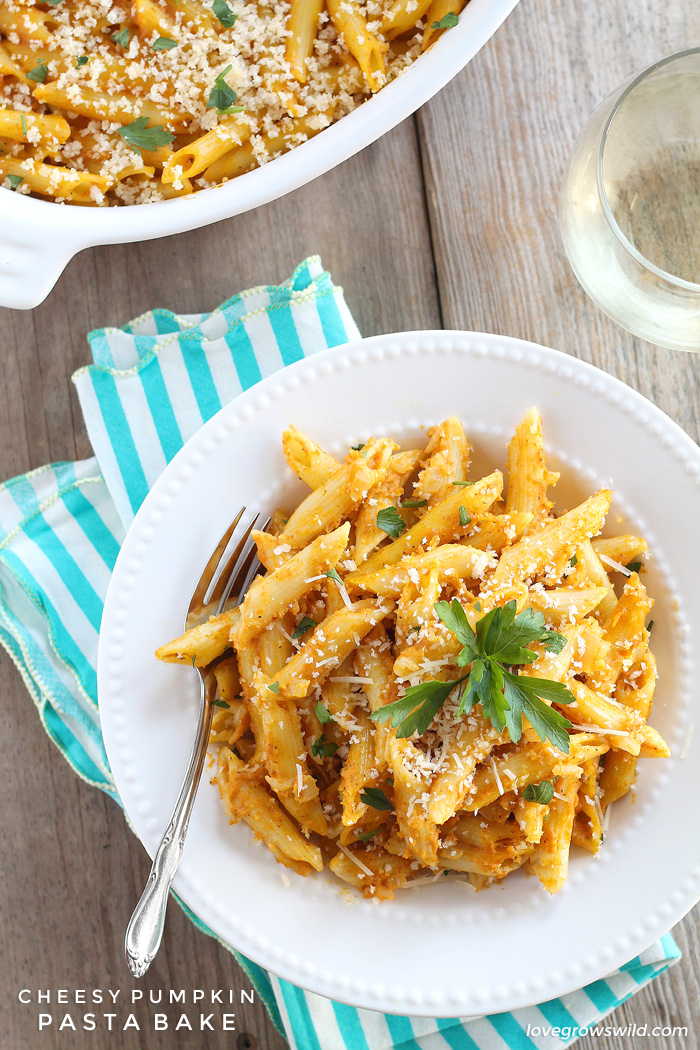 This post is brought to you by Silk // I've been doing this whole food blogger gig for 2 1/2 years now. In the beginning, I used my cheap-o point and shoot camera and horrible lighting to capture and share some of my favorite family-approved recipes with you. It wasn't pretty, but it was a start. You've got to start somewhere, right? Fast forward a few years, and I've moved up to my big girl camera, learned how to edit my photos, and even taught myself some fancy words like aperture. I've expanding my cooking skills and learned to love foods I never thought I'd put in my mouth… like coconut and avocado. The jury is still out on quinoa…
And in my quest to continue learning and growing, I made it a goal this year to come up with a recipe using the most popular fall ingredient in a savory way… pumpkin! We've all eaten our fair share of sweet pumpkin desserts… my pumpkin bread and classic pumpkin pie are my favorites!… But have you ever cooked with pumpkin before? Put pumpkin in your dinner? Well today we're going to tackle that goal with this deliciously cheesy pumpkin pasta bake!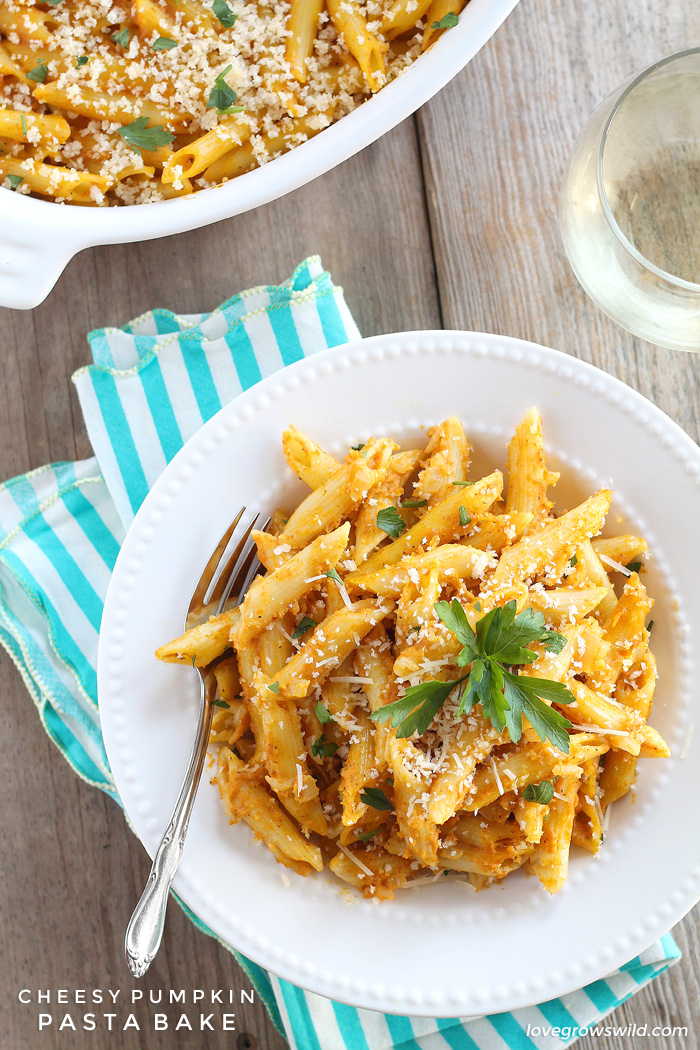 I'm going to be totally honest with you guys, because I think that's important in a friendship. (You guys are totally my best buds. Did you know that?) I fully expected to take this dish out of the oven, put the first bite of pumpkin-covered pasta in my mouth, and spit it out into the garbage. Pumpkin… in a pasta bake? It just sounded weird. I've consumed my fair share of pumpkin treats over the past 26 years, but none of them involved pasta, cheddar cheese, onions, and parsley. Even though I had my doubts, I threw this cheesy pumpkin dish together for dinner the other night and to my surprise, enjoyed every last morsel on my plate and even went back for seconds. Even more to my surprise… the boys did too!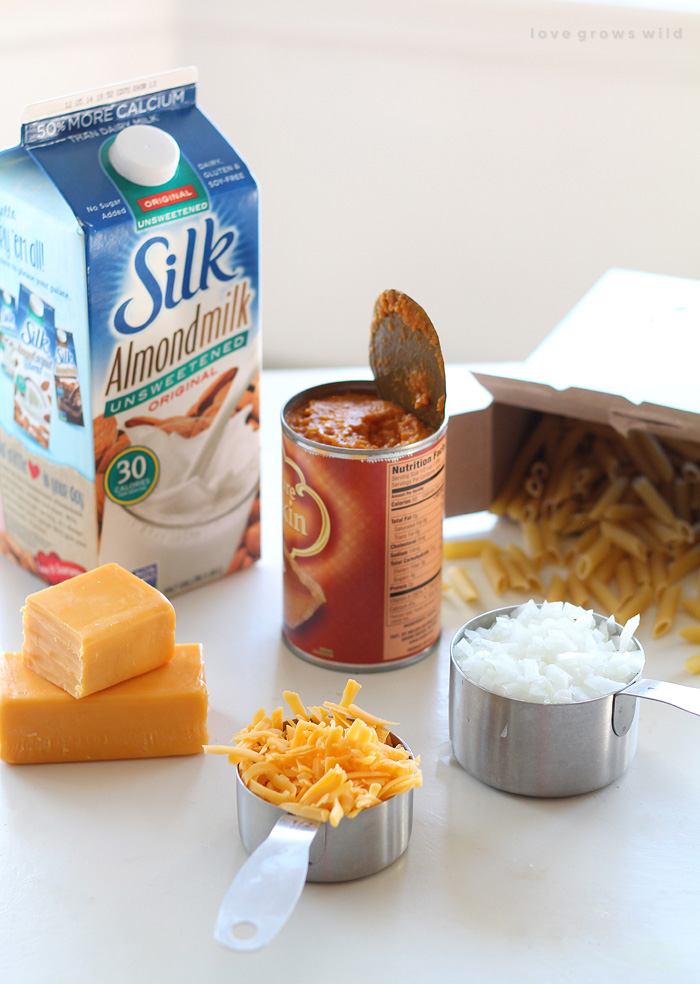 I know you're just as curious (and probably skeptical) as I was about adding pumpkin to your dinner, so I'll walk you through how this works. First, you're going to boil your pasta. I choose penne, but you can use whatever pasta floats your boat (a.k.a. whatever needs to be used up in your pantry). Then you're going to cook some onions in a little butter until they're tender and add a whole bunch of yummy things: pumpkin puree (NOT pumpkin pie filling) almond milk (this keeps the sauce light and low in calories!), sharp cheddar (because, yum), Parmesan (double yum!), and a few seasonings.
The result will be this bright-orange, creamy, delicious sauce: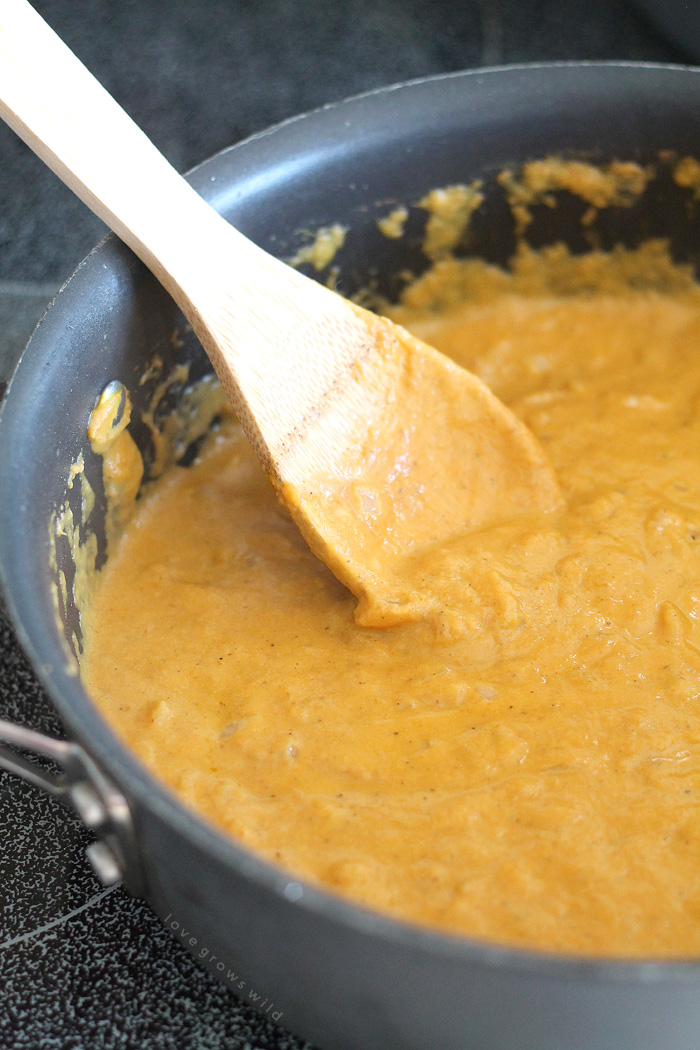 Now bathe your pasta in all that delicious pumpkin goodness.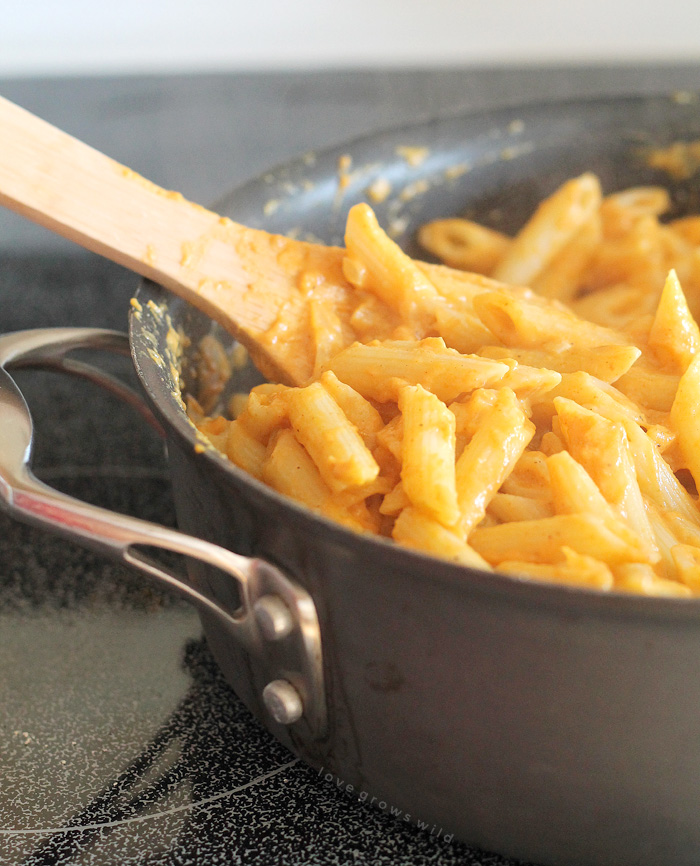 You could stop and eat the pasta now as it is, but I chose to dump mine into a baking dish, add some buttery panko breadcrumbs, and bake it. While in the oven, the flavors have a chance to blend, the cheese melts all over the tender noodles, and the breadcrumbs create a nice, crunchy topping.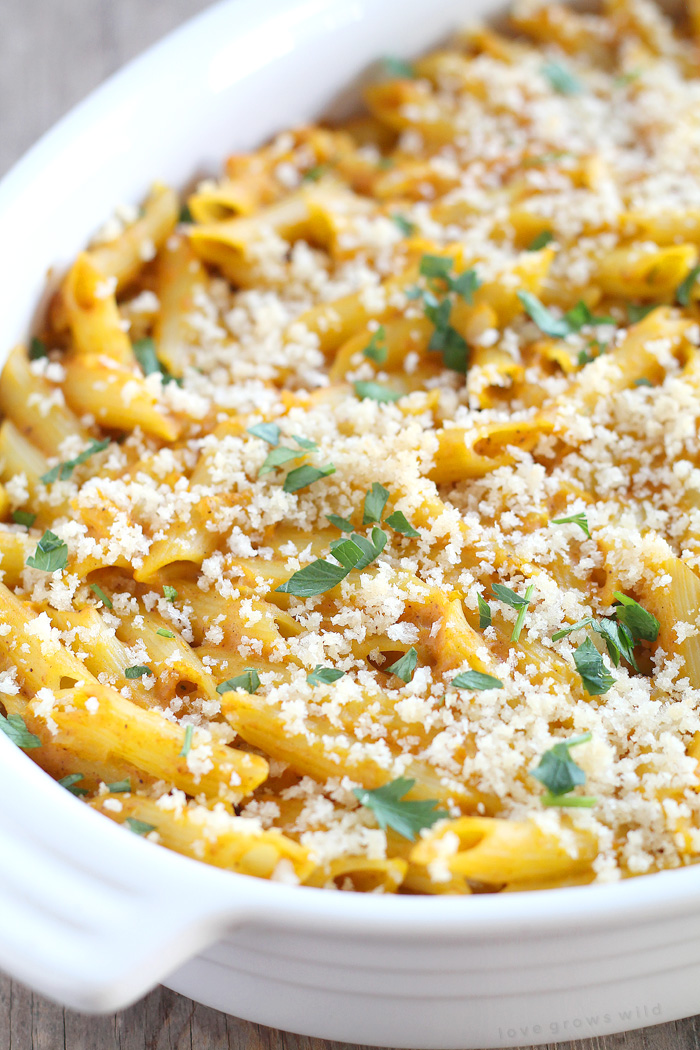 Once I pulled the dish out of the oven, I sprinkled some fresh chopped parsley over the steaming noodles for a pop of color and a bite of freshness.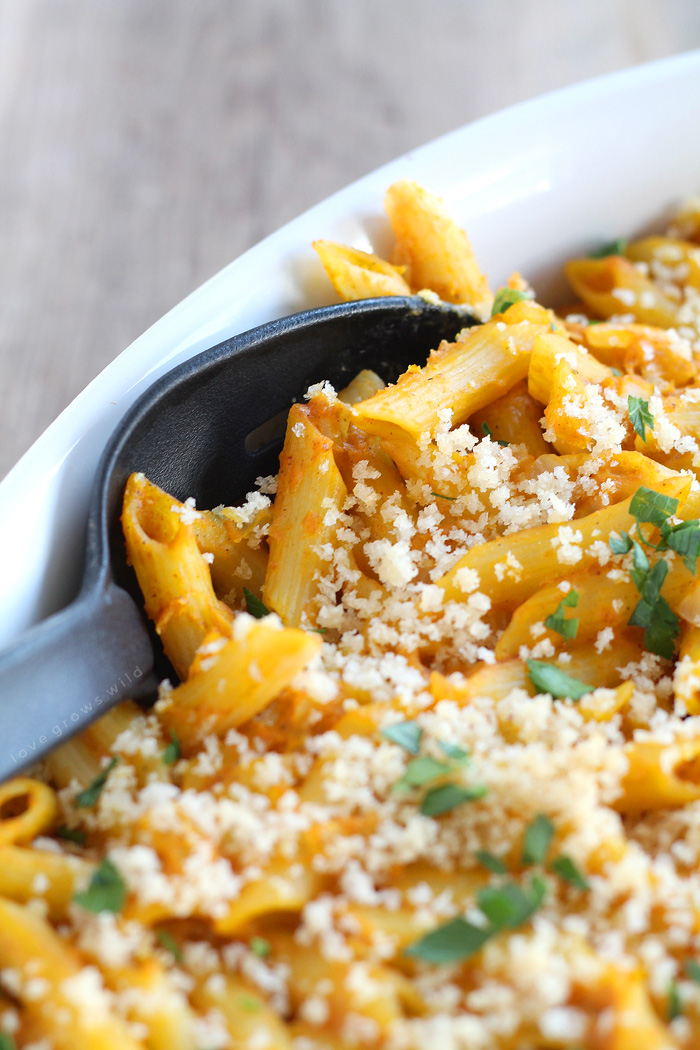 Are you ready to try your first bite?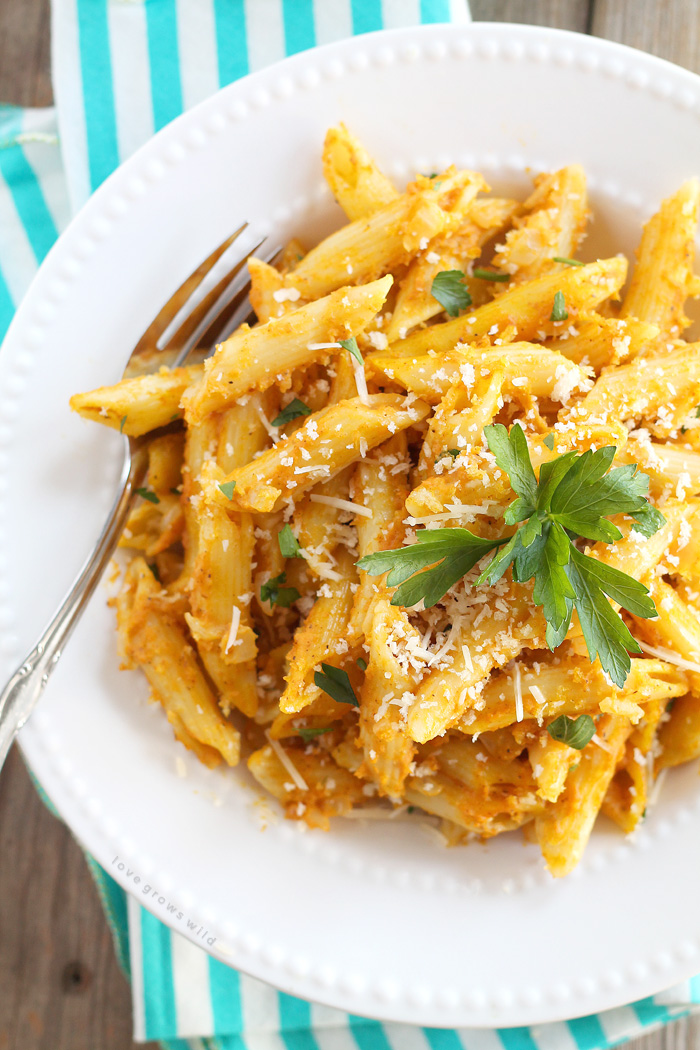 As I said before, I fully expected to not love my first attempt at a savory pumpkin dish, but this one is going straight into our book of favorite dinner recipes. It has a light squash flavor, similar to when you cook with butternut squash, but has plenty of cheese and spices to make your family gladly clean up their plates. I conquered my savory pumpkin goal, and also conquered another goal of mine… cooking with Silk almond milk.
You've seen plenty of recipes with almond milk here before… pumpkin bread, apple cinnamon oatmeal, peanut butter stuffed french toast, and more… but I've never attempted a dinner recipe until today. At just 30 calories per serving, the Silk unsweetened almond milk becomes a great base for the the sauce without adding a ton of calories as heavy cream would. And since you're only adding a cup of cheese total (1/2 cup cheddar and 1/2 cup Parmesan) you're not adding a million calories there either. A delicious dinner made with pumpkin, almond milk, AND lower in calories… I'd say this is a winner!
Have YOU cooked with pumpkin before? Try it and let me know what you think in the comments at the bottom of this post!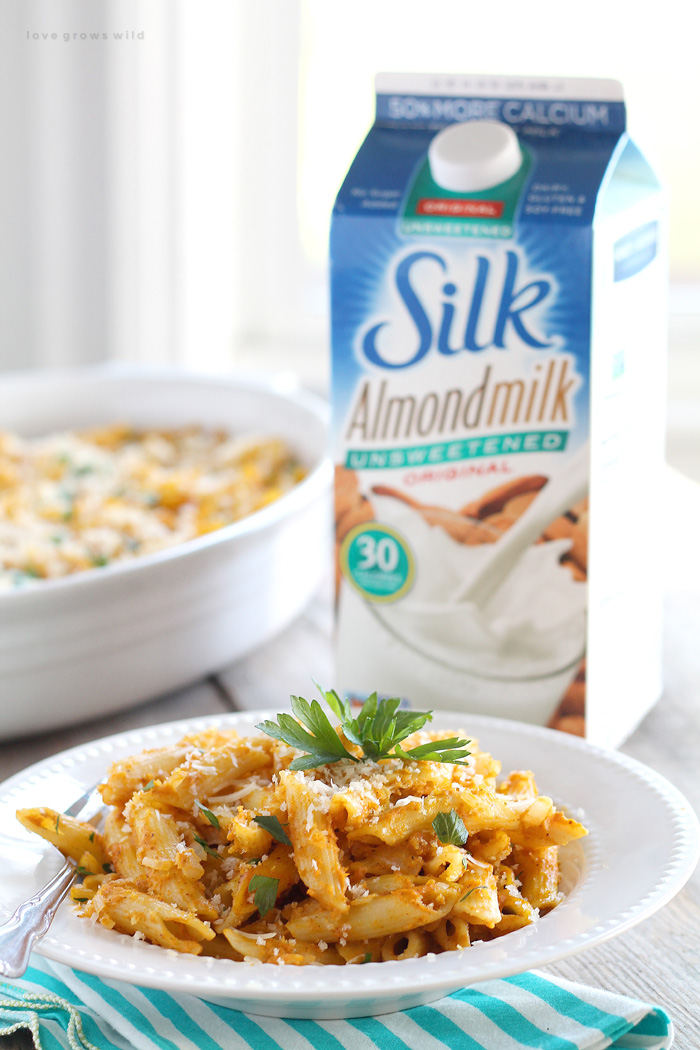 Like what you see? Subscribe to Love Grows Wild so you'll never miss a post!
Follow along on Pinterest, Google+, Instagram, and Facebook for more fun!
Cheesy Pumpkin Pasta Bake
INGREDIENTS
1 pound penne pasta
3 tablespoons unsalted butter, divided
1 cup onion, chopped finely
1 cup pumpkin puree (not pumpkin pie filling)
¾ cup unsweetened almond milk
½ cup sharp cheddar cheese, shredded
½ cup Parmesan cheese, shredded and divided
½ teaspoon nutmeg
½ teaspoon ground thyme
1 teaspoon salt
½ teaspoon pepper
¼ cup panko breadcrumbs
fresh parsley, chopped
nonstick cooking spray
INSTRUCTIONS
Preheat oven to 350ºF and spray a 13" x 9" baking dish with nonstick cooking spray. Cook penne in boiling salted water to al dente according to package instructions. Drain and set aside.
Meanwhile, melt 2 tablespoons butter in a large skillet oven medium heat. Add the onion and cook until tender, about 3-5 minutes. Reduce heat to low and add the pumpkin puree, almond milk, cheddar cheese, ¼ cup Parmesan cheese, nutmeg, thyme, salt, and pepper to the skillet. Stir to combine ingredients until cheese is melted and the sauce is smooth. Add the drained penne and stir to evenly coat noodles in the sauce. Pour into prepared dish. Melt remaining 1 tablespoon butter in a small bowl and add panko breadcrumbs. Stir to combine and sprinkle evenly over top of the penne. Bake uncovered for 20-25 minutes until heated through. Sprinkle with remaining ¼ cup Parmesan and chopped parsley before serving.
– adapted from The Kitchen Paper
Are you making this recipe? I'd LOVE to see it! Post a photo on Instagram and use the hashtag #MyLGWRecipe. It may just get featured!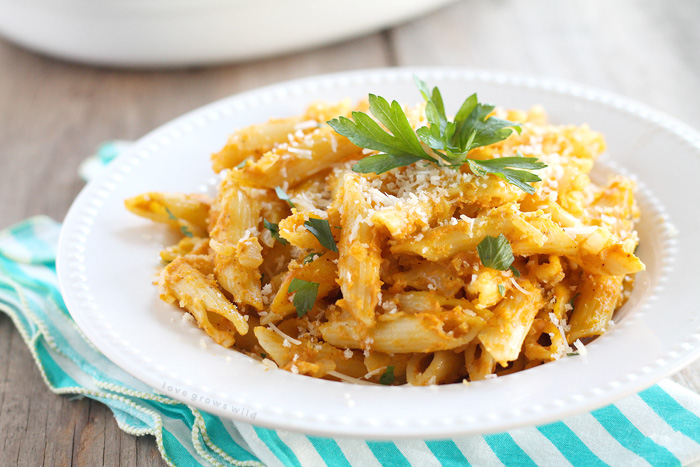 ---
Are you ready to try Silk? Sign up for a coupon! All new registrants will receive $0.75 off any Silk half gallon!
When you register, you can also look forward to:
– Additional coupons sent straight to your inbox, plus a special birthday offer
– New of Silk sweepstakes and promotions
– Monthly chances to win a year's supply of Silk!
You can also follow Silk on Facebook!
---
Still hungry? Try these tasty recipes: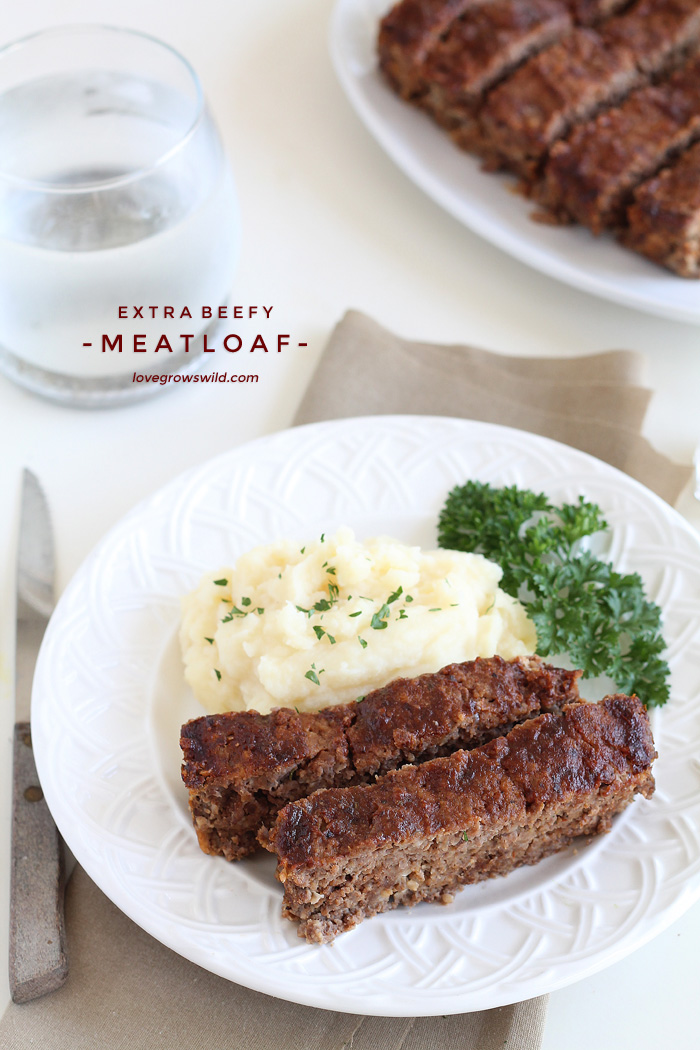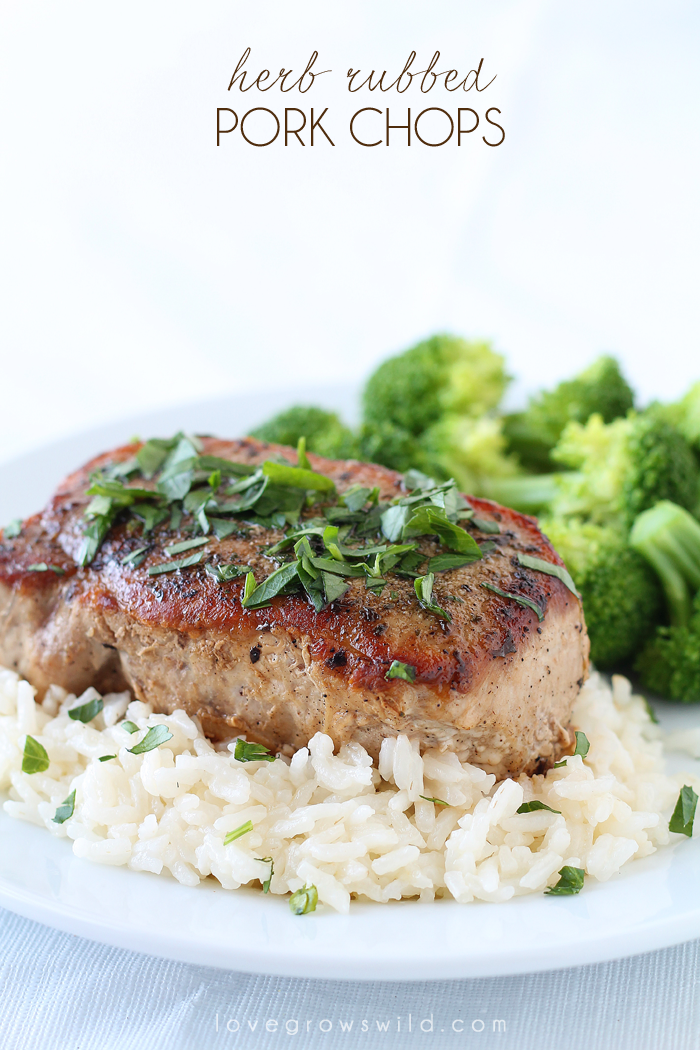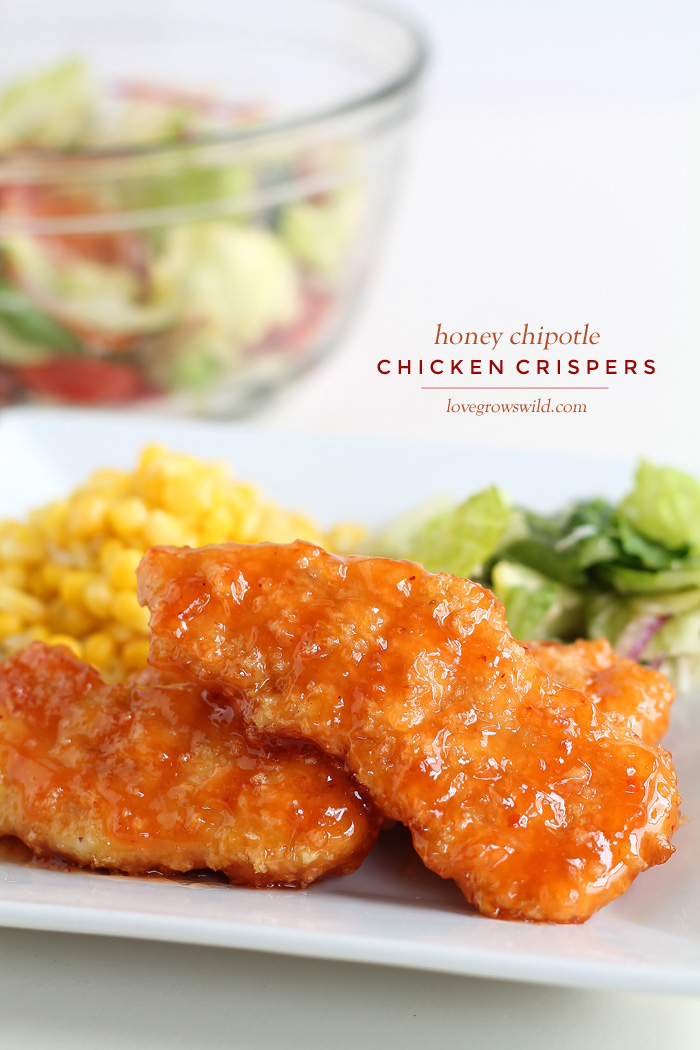 Honey Chipotle Chicken Crispers
---
LET'S KEEP IN TOUCH!
Subscribe to Blog | Browse my Shop | Follow on Facebook | Follow on Twitter
Follow on Google+ | Follow on Pinterest | Follow on Instagram
---
This conversation is sponsored by Silk. The opinions and text are all mine. Thank you for supporting the brands that make this blog possible!