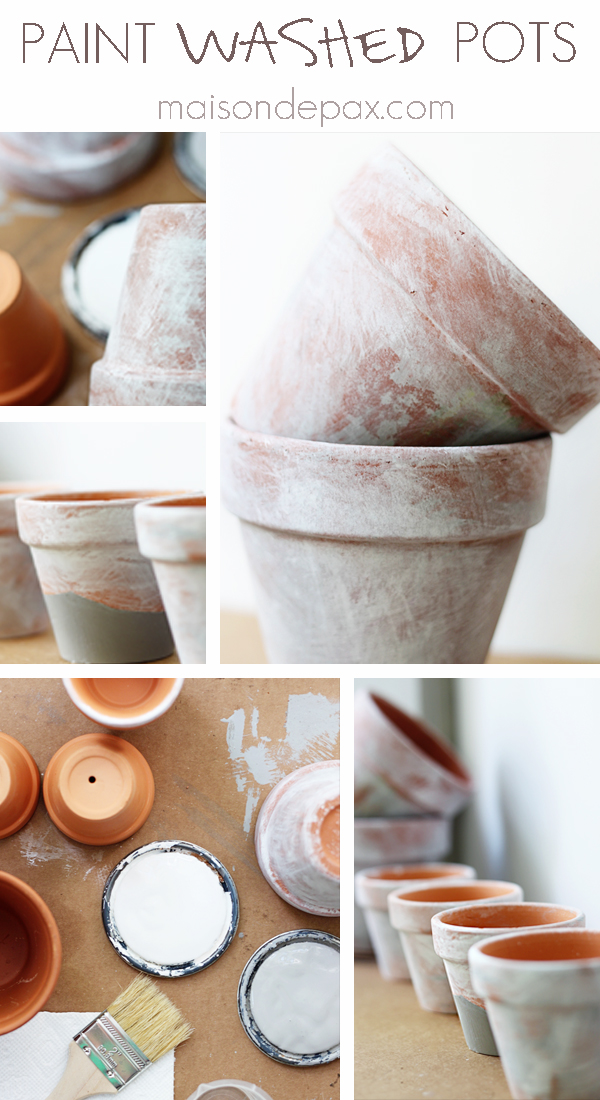 By Rachel from Maison de Pax
Hi, Love Grows Wild readers! It's Rachel again from Maison de Pax. As I shared last month with my anniversary sign tutorial, May was a HUGE month at our maison. We celebrated 10 years of marriage, hosted a fun backyard birthday party for my boys who turned 2 and 4, and welcomed our newest member of the family – a precious little girl. Now that the whirlwind of our to-do list before the baby (including our attic renovation, our mud room makeover, and her nursery) is done, I'm enjoying some down time and snuggles with my little one. BUT – and if you know me, you know what's coming – I don't sit still very well! And I need my creative outlets… hence this therapeutic project that only takes a few minutes!
With summer, my mind always turns to indoor/outdoor projects, and this one is no exception. I love terra cotta, but the orangey red doesn't match my house's interior or exterior, so I thought a little wash effect might be nice. And I love the result! I even taped one off and painted it to give it a dipped look, just for fun.
All you need are terra cotta pots of any size, gray and white chalk paint (I used Country Chic in pebble beach and simplicity, but see here if you want to make your own from latex), a paint brush, paper towel, and water.
Dip your brush in the water and then lightly touch the end of the bristles into your gray paint (I use the lid to ensure I don't get too much paint). As you can see, the bristles are fairly wet, but the paint is only on the tips.
Blot on your paper towel and then paint haphazardly. The water in the brush allows the paint to blend into the pottery some and keeps the brush strokes from being too obvious.
Repeat using the white paint.
Avoid full coverage; the spots of terra cotta showing through give it the aged look.
Let dry (which should take mere minutes!).
Use them indoors or out and enjoy!
CONNECT WITH RACHEL: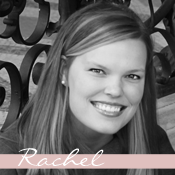 Blog | Facebook | Twitter | Pinterest
If you love creative painting techniques like this one, be sure to check out these other paint projects:
How to Give Metal a Rich, Vintage Patina
---
LET'S KEEP IN TOUCH!
Subscribe to Blog | Browse my Shop | Follow on Facebook | Follow on Twitter
Follow on Google+ | Follow on Pinterest | Follow on Instagram