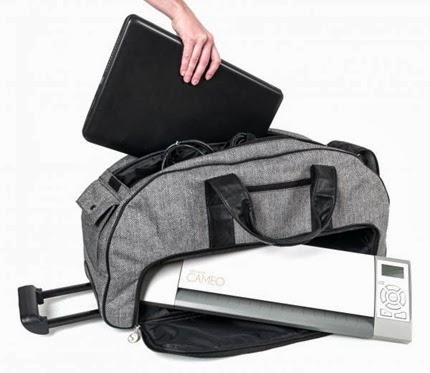 Have you met my best crafting buddy in the whole world?
I call her Cammie. She's a Silhouette!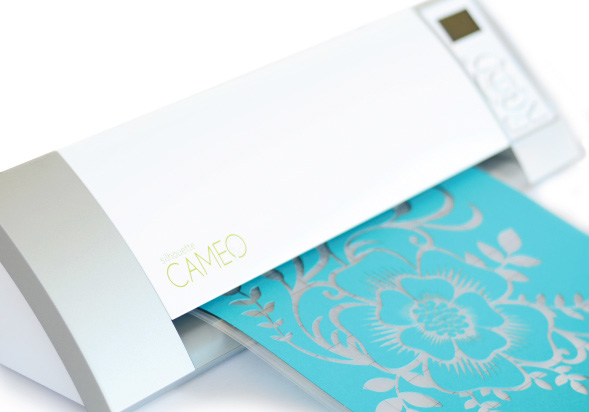 I use this incredible cutting machine all the time for different projects, and today I have a very exciting deal to share with you! Silhouette is rolling out some brand new products, and you can be the first to get them with this awesome sale!
If you don't own a Silhouette machine yet, these bundles have EVERYTHING you need to get started! And for those of you who already own a Silhouette, just wait till you see how cute these new totes are!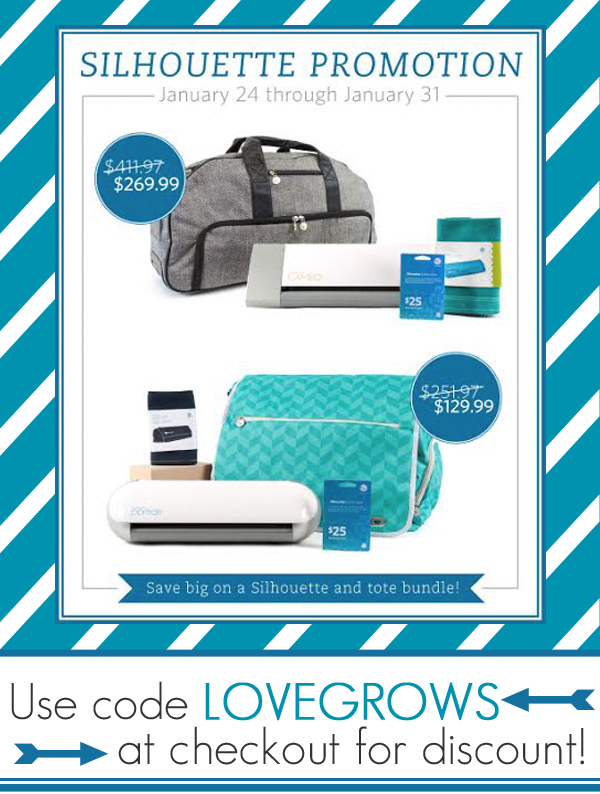 Here are the details: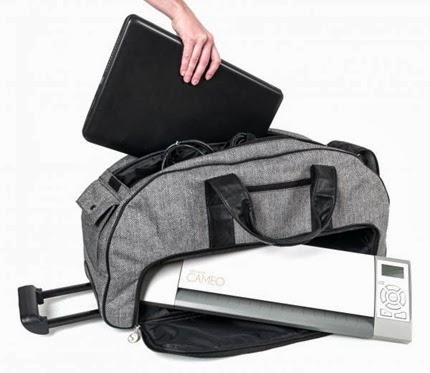 Silhouette CAMEO® Tote Bundle:
A Silhouette CAMEO®, a Silhouette CAMEO® rolling tote, a machine dust cover, and a $25 download card for $269.99. (save over $140.00 off retail price!)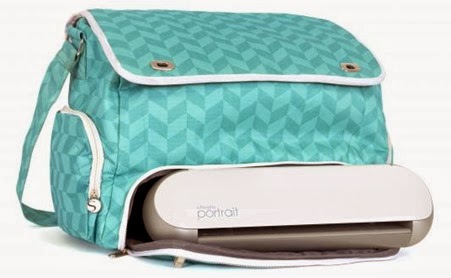 Silhouette Portrait™ Tote Bundle:
A Silhouette Portrait™, a Silhouette Portrait™ rolling tote, a machine dust cover, and a $25 download card for $129.99. (save over $120.00 off retail price!)
Rolling Totes Sale:
25 % off any of the Silhouette CAMEO® or Silhouette Portrait™ rolling totes (in stock).
AND if all those deals weren't exciting enough, Silhouette is offering 20% off all the brand spankin' new products they just launched at the CHA trade show!
This includes:
Like I said before, these are brand new products that are going to sell out fast, so hurry and get your order in before they are out of stock! I'm definitely going to add the washi sheets, sketch pens, and corrugated paper to my craft stash, so look for fun projects to come in the near future!! If you have any questions on the products or sale, I'm happy to help!
To purchase any of the bundles, click HERE!
Be sure to use discount code LOVEGROWS at checkout!
Here are some of my favorite projects I've created with my Silhouette machine: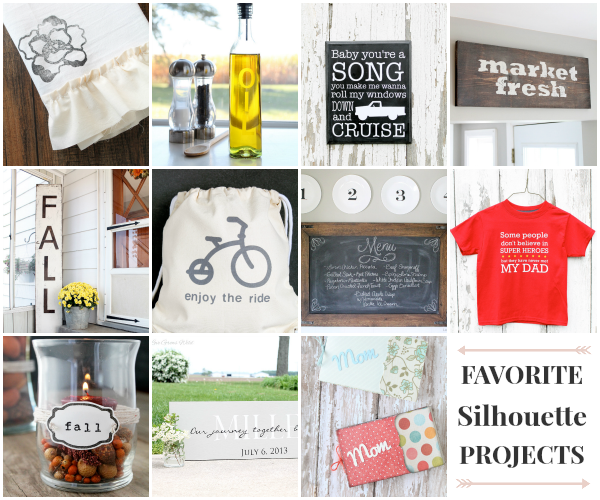 Stamped Tea Towels // Etched Glass Oil Bottle // Easy Chalkboard Lyric Art
Rustic Kitchen Sign // Giant Fall Sign // Bicycle Backpack
Numbered Plate Display // Super Hero Dad T-Shirt // Fall Decorated Vases
Wedding Sign // Mother's Day Albums
NOT SURE WHAT A SILHOUETTE IS?
The Silhouette is an electronic cutting tool that can be used to create a wide variety of projects. Similar to a printer, the Silhouette machine plugs into your home computer using a USB cable, but instead of printing, the Silhouette uses a small blade to cut designs created in the Silhouette Studio software. The machine is able to cut through many types of materials including vinyl, paper, cardstock, chipboard, fabric, heat transfer, magnet sheets, and more!
Silhouette has two different models for different project sizes. You can read all about the Silhouette CAMEO® here and about the Silhouette Portrait™ here!
This post has been sponsored by Silhouette.
Let's Keep In Touch!