You guys, the best thing ever just happened. No, Better Homes and Gardens isn't featuring me in a magazine, and no, I'm not writing my first book. #iwish
Yesterday my in-laws drove over from Illinois to attend Grandparents' Day in Wyatt's preschool class, and they asked if the boys could come stay with them for a few days since they're now on fall break. Let me think… 4 days with no kids… Jeremy's busy driving the tractor… yep, this day just got awesome! I'm going to stay in my pajamas all day and eat food I know no one else in my family likes, like Hawaiian pizza and chocolate chip cookies with LOTS of walnuts. Is it sad that my idea of a party is watching the latest episodes of Nashville and Grey's Anatomy in bed with a big bowl of salted caramel ice cream? Wait… don't answer that.
Here's the other thing I'm going to be doing while they're gone: finding a million ways to eat this AMAZING Pumpkin Apple Butter I just made. If you've ever eaten apple butter before, just imagine adding a big dose of pumpkin pie flavor to the mix!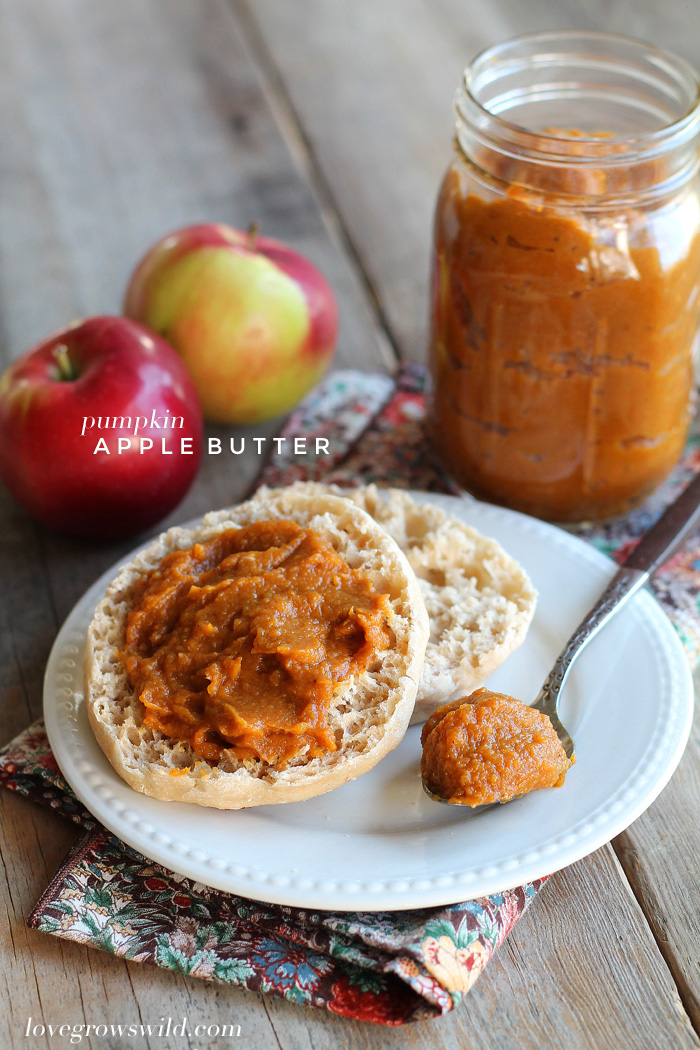 This stuff is absolutely delicious. You can spread it on toast, biscuits, muffins, or pancakes in the morning and even stir it into your oatmeal. Yum! For lunch or dinner, try spreading a layer on some bread and making a grilled cheese with it. This recipe makes a good amount, so you can keep it in the fridge for a couple weeks to use whenever the mood strikes. [Continue reading...]