Pecan Pie Muffins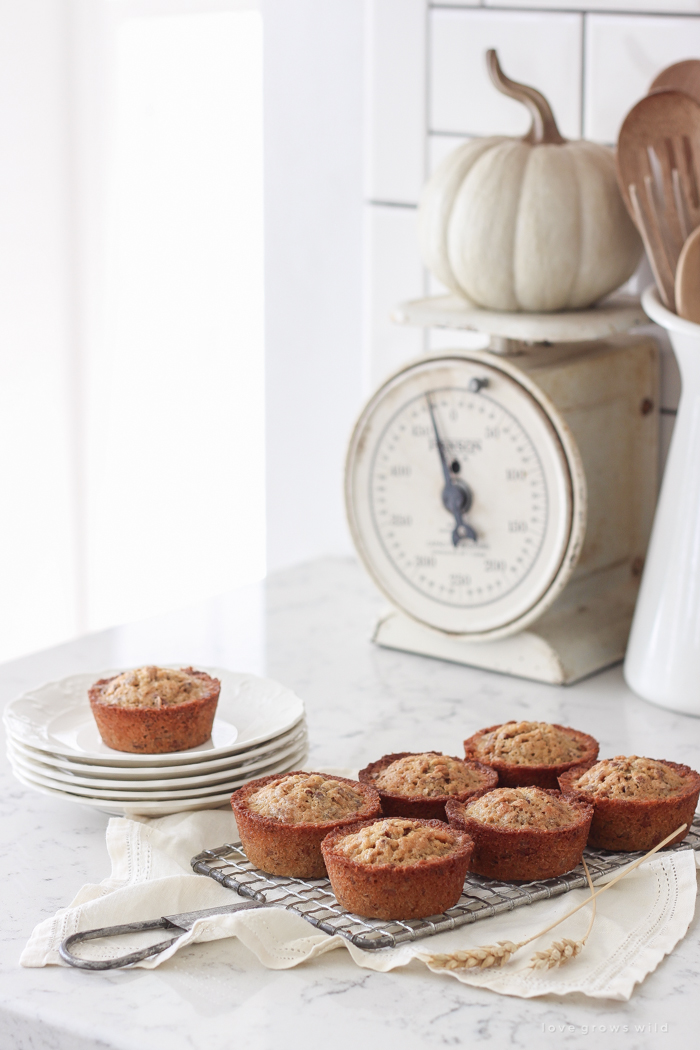 ½ cup butter, softened
¾ cup brown sugar
2 eggs, beaten
½ teaspoon vanilla
⅛ teaspoon salt
½ cup all-purpose flour
1 cup chopped pecans
Preheat oven to 350 degrees and line 8 muffin cups with paper liners.
In a medium bowl, add the softened butter and brown sugar and beat on medium speed until light and fluffy, about 2-3 minutes. Add beaten eggs, vanilla, and salt and mix until combined. Slowly add in flour and mix until combined. Stir in chopped pecans by hand.
Spoon the batter into 8 lined muffin cups about ⅔ full. Bake muffins at 350 degrees for about 23-25 minutes. Let muffins cool for 10 minutes before removing from the pan.