Snowball Cookies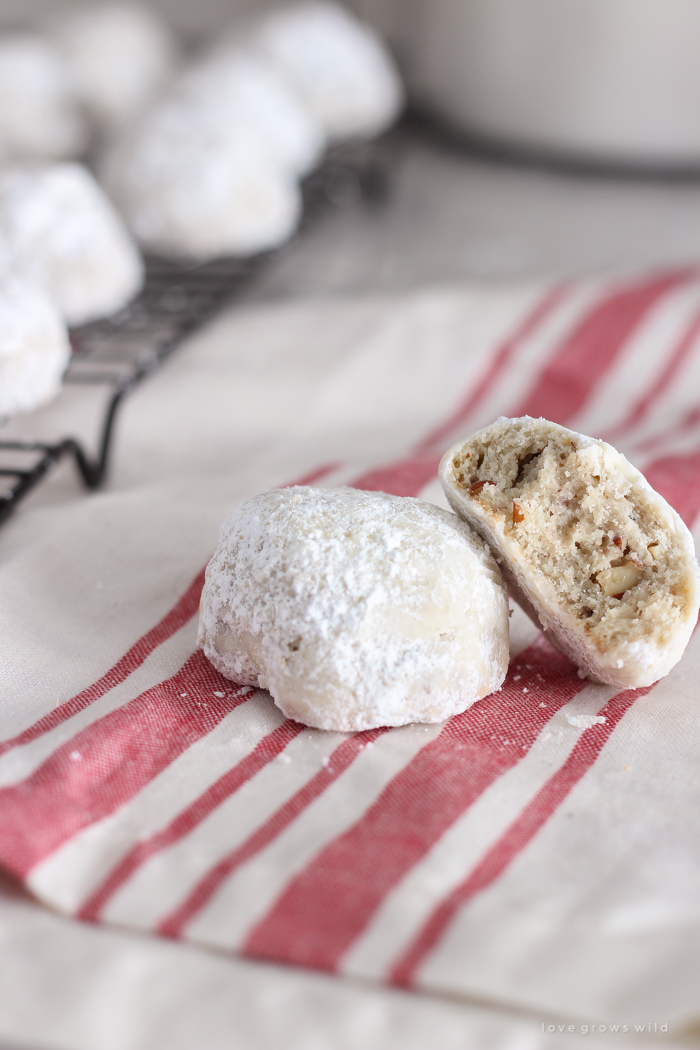 1 cup unsalted butter, at room temperature
½ cup confectioners sugar
2 teaspoons vanilla
¼ teaspoon salt
2 cups all-purpose flour
1 cup pecans or walnuts, finely chopped (optional)
additional confectioners sugar for rolling, about 1 cup
Preheat oven to 350ºF. Line a baking sheet with parchment paper and set aside.
In a large bowl cream together the butter and ½ cup sugar using a stand or hand mixer until light and fluffy, about 3-4 minutes. Add the vanilla and salt and slowly add the flour, mixing until just combined. Fold the pecans into the dough until combined.
Roll the dough into 1½-inch balls and place on the prepared baking sheet about 2-inches apart. Chill the dough balls in the refrigerator for 30 minutes before baking.
Bake the cookies for 13-15 minutes until the bottoms are just slightly brown. Remove from the oven and cool for about 2 minutes until the cookies are cool enough to touch.
Add 1 cup of sugar into a medium bowl, and while the cookies are still warm, roll them in the sugar until well coated. Place the cookies on a cooling rack and allow them to finish cooling completely. Once cooled, roll them again in the sugar until well coated. Store in an airtight container.