Cinnamon and Sugar Pumpkin Muffins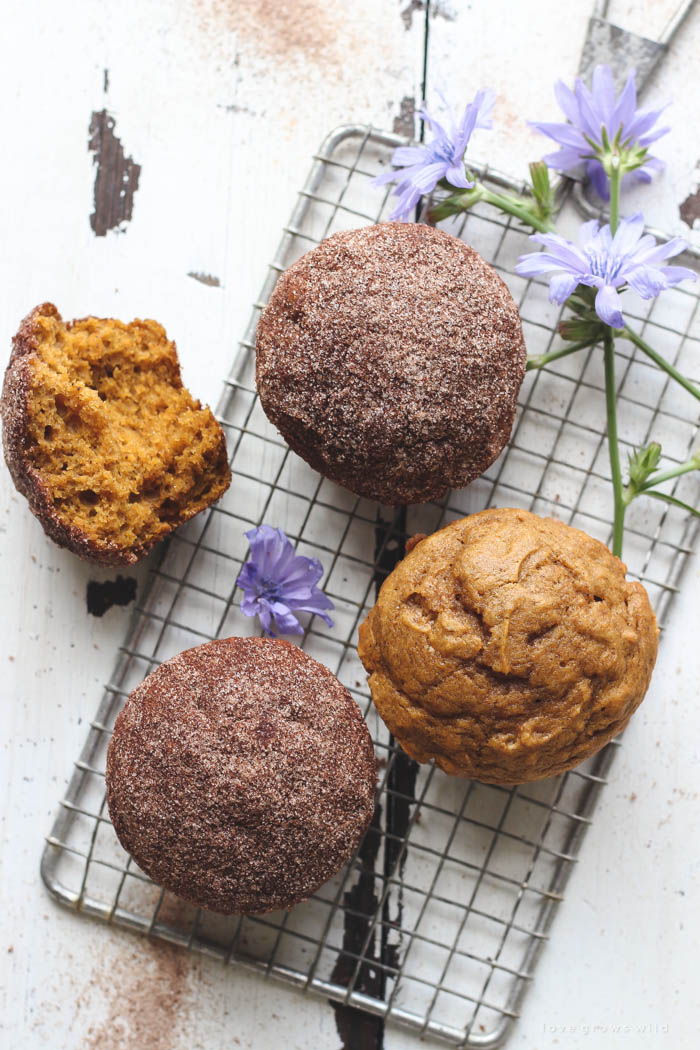 For the muffins:
1¾ cup all-purpose flour
1 teaspoon baking powder
1 teaspoon baking soda
1 teaspoon cinnamon
½ teaspoon allspice
½ teaspoon nutmeg
½ teaspoon salt
1 cup brown sugar, packed
1 cup pumpkin puree
½ cup milk
¼ cup unsalted butter, melted
2 large eggs
1½ teaspoons vanilla
Cinnamon sugar coating:
¼ cup unsalted butter, melted
½ cup granulated sugar
2 tablespoons cinnamon
Preheat the oven to 350ºF and spray a muffin tin with nonstick cooking spray.
In a large bowl, combine the flour, baking powder, baking soda, cinnamon, allspice, nutmeg, and salt. Set aside. In another bowl, combine the brown sugar, pumpkin puree, milk, melted butter, eggs, and vanilla. Pour the wet ingredients into the flour mixture and stir until just combined, making sure not to over-mix. Spoon the muffin mix into the tins about ¾ full. Bake for 18-22 minutes until a toothpick inserted into the center comes out clean.
While the muffins are baking, prepare the coating by mixing the sugar and cinnamon together in a small dish. Melt the butter in another small dish. Once the muffins come out of the oven, let them cool for about 10 minutes. Dip them into the melted butter, then into the cinnamon sugar, coating all sides. Serve immediately.
Recipe by
Love Grows Wild
at https://lovegrowswild.com/2015/09/cinnamon-and-sugar-pumpkin-muffins/