Monster Cookies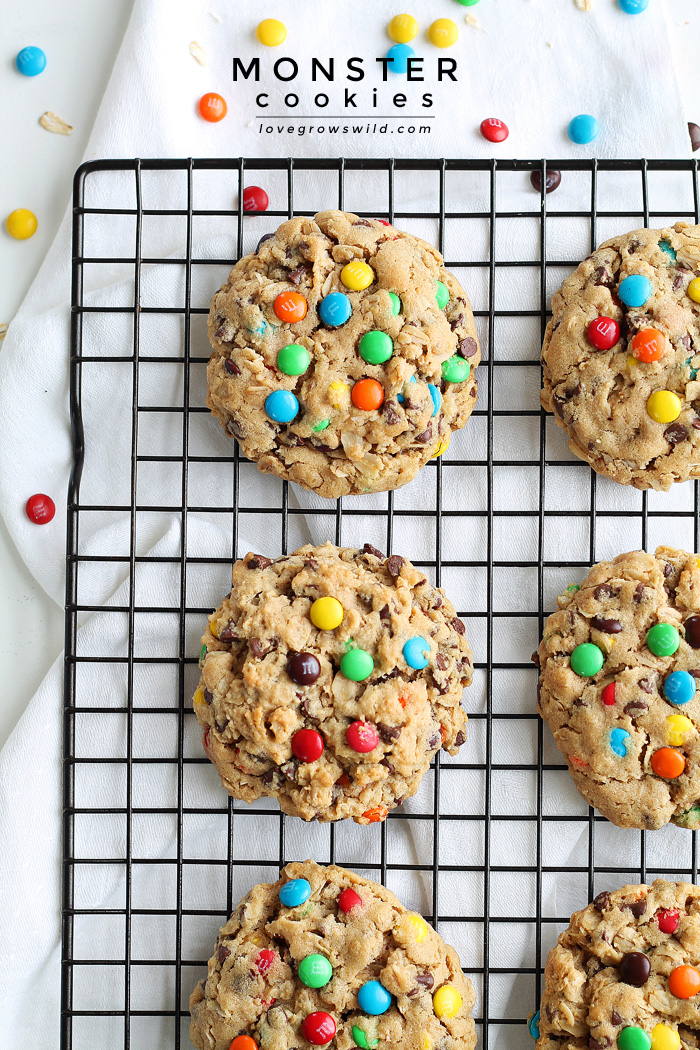 ½ cup unsalted butter, room temperature
1 cup brown sugar
½ cup creamy peanut butter
1 large egg
2 teaspoons vanilla
¾ cup all-purpose flour
1 teaspoon baking soda
1 teaspoon cornstarch
¼ teaspoon baking powder
¼ teaspoon salt
1½ cups old-fashioned oats
1 cup semi-sweet chocolate chips
1 cup M&M candies
Preheat oven to 350ºF and line baking sheets with parchment paper. In a large bowl, cream together the butter, brown sugar, and peanut butter with a hand or stand mixer until light and fluffy, about 3-4 minutes. Mix in the egg and vanilla, scraping down the sides of the bowl as needed.
In a separate bowl, add the flour, baking soda, cornstarch, baking powder, and salt and whisk to combine. With the mixer on low speed, slowly add the flour mixture to the wet ingredients and mix until just combined. Stir in the oats, chocolate chips, and M&M candies by hand.
Measure out ¼ cup balls of dough and place them on the baking sheets. Bake the cookies for 11-13 minutes until the edges are just starting to brown and the top still looks slightly undercooked. Remove from the oven and cool for 5 minutes on the baking sheet before moving them to a wire rack to cool completely.