Spinach Mushroom Feta Frittata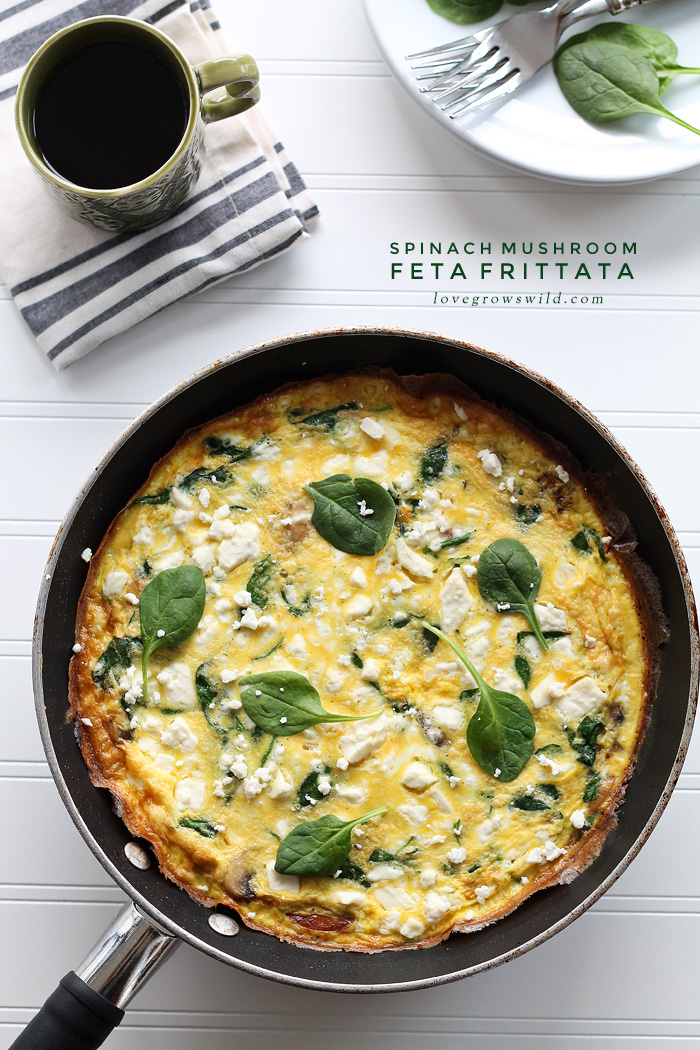 2 tablespoons unsalted butter
3 cups fresh baby spinach
1 cup fresh sliced mushrooms
8 large eggs
¼ cup milk (I used Silk Soymilk)
½ cup feta cheese crumbles
salt and pepper to taste
Preheat the broiler to high. Melt butter in a large ovensafe skillet over medium heat. Add the mushrooms and cook about 2 minutes, stirring occasionally, until mushrooms are tender. Add the spinach and cook another 1 minute until spinach is wilted.
Meanwhile, whisk together the eggs and milk in a medium bowl and season with salt and pepper. Add eggs to the skillet and cook for 3-4 minutes, stirring gently every minute or so. Once the eggs begin to set but are still slightly runny on top, sprinkle on the feta cheese. Move the skillet under the broiler and cook for 1-2 minutes, until the eggs are set and the cheese begins to melt.
Slide the frittata out onto a cutting board, slice, and serve.
Recipe by
Love Grows Wild
at https://lovegrowswild.com/2015/03/spinach-mushroom-feta-frittata/