Herb Rubbed Pork Chops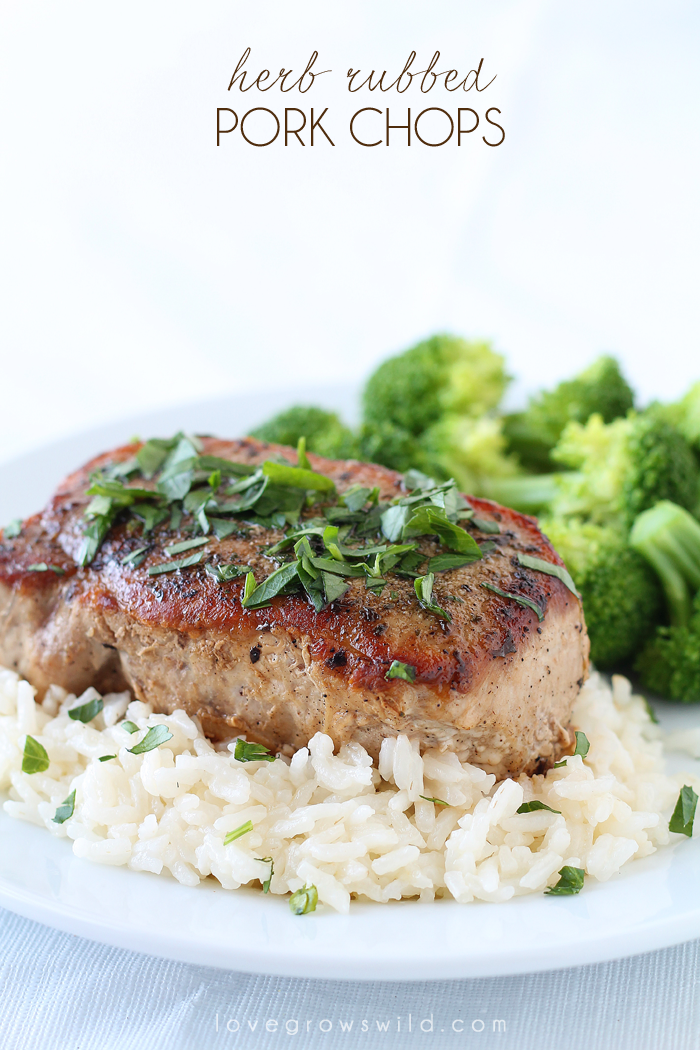 1 teaspoon parsley flakes
1 teaspoon dried marjoram
½ teaspoon ground thyme
½ teaspoon garlic powder
⅛ teaspoon salt
⅛ teaspoon black pepper
1 tablespoon + 1 teaspoon olive oil
4 pork chops
½ cup chicken broth
In a small bowl, combine the parsley, marjoram, thyme, garlic powder, salt, and pepper. Brush both sides of pork chops with 1 teaspoon of oil and rub with herb mixture.
In a large skillet, heat remaining 1 tablespoon of oil over medium heat. Cook pork chops 3-4 minutes on each side until lightly browned. Remove chops from the pan and tent with foil to keep warm.
Add chicken broth to the skillet and stir, scraping any browned bits from the bottom. Bring broth to a boil and return chops to the pan. Reduce heat and simmer 4-5 minutes (longer for thicker cuts) or until a meat thermometer reads 160ºF. Serve pork chops with juices from pan.