The boy's bedroom makeover is moving along pretty well. So far I've checked off two things on my To-Do list:
Find inspiration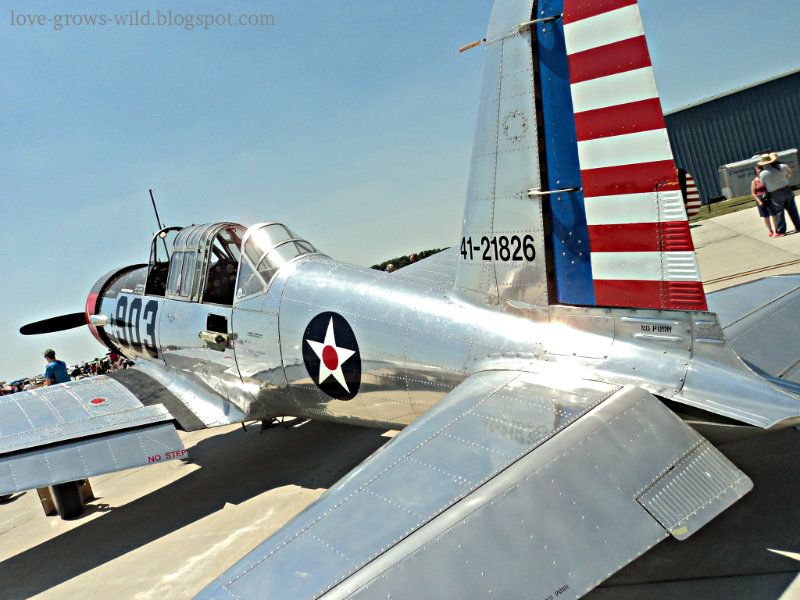 and give their lamp a makeover – CHECK and CHECK!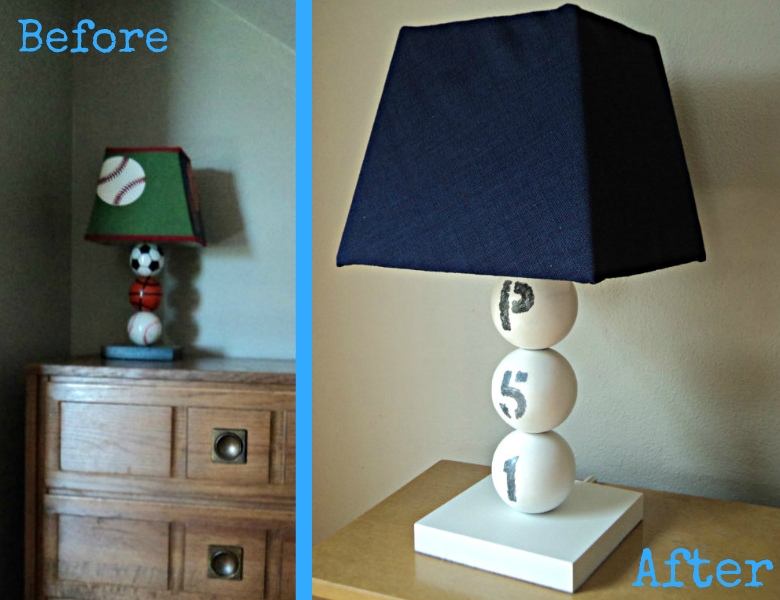 Now it's time to add some curtains to their teeny, tiny window!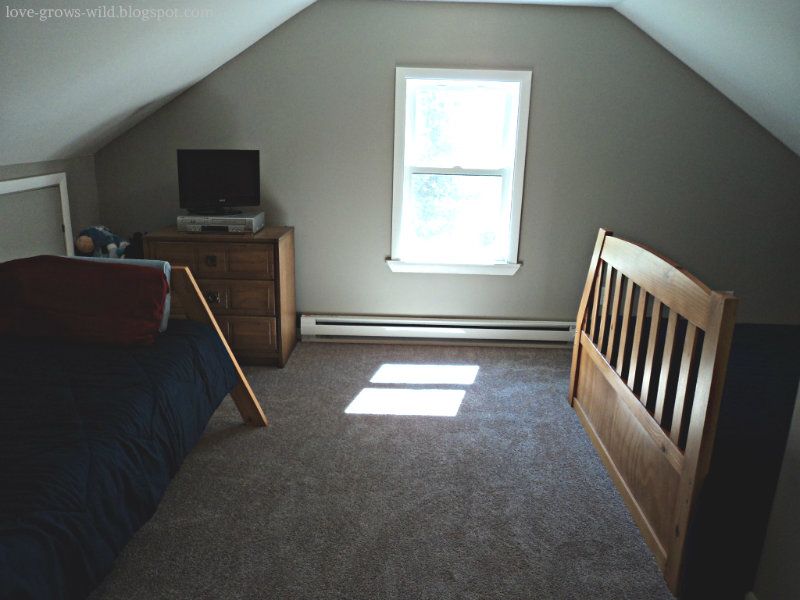 When I started pricing out new curtains and curtains rods, I simply couldn't justify paying full retail price. The rods alone can run $20 – $30! Multiply that by 14 windows in our house = BROKE!
I've seen this DIY curtain rod trick all over blogland, and now that I've tried it, I'll never buy a curtain rod again!
Want to know what I used?
I was able to pick up a 10 foot section of 1/2″ electrical conduit from my local hardware store for
Can you believe that? Why haven't I thought of this before?? 
Since the upstairs windows are small, I was able to cut it in half and get 2 rods for the price of 1. I also picked up two brackets to hold my new curtain rod for $6.53 each. The double rod brackets were all the store had that day, so that's what I got, but I've since purchased some single rod brackets for only $4.97.
My sweet hubby helped me drill the brackets into the wall,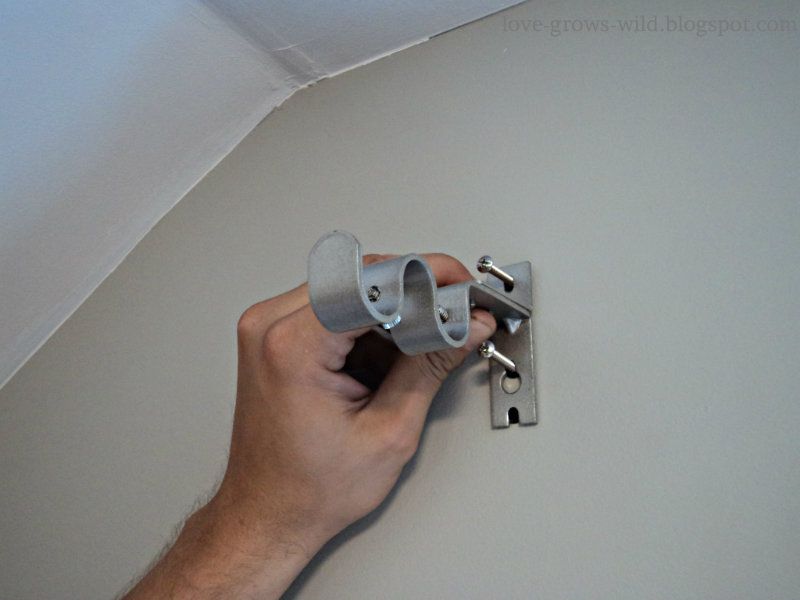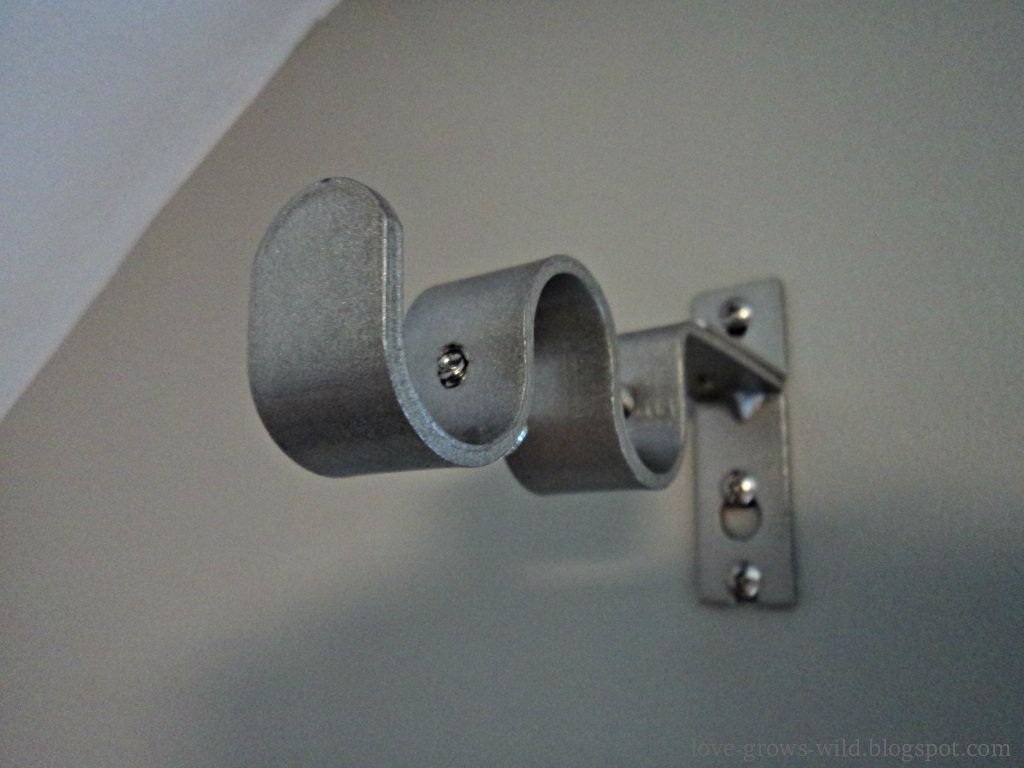 and cut the conduit to size. Thanks Honey!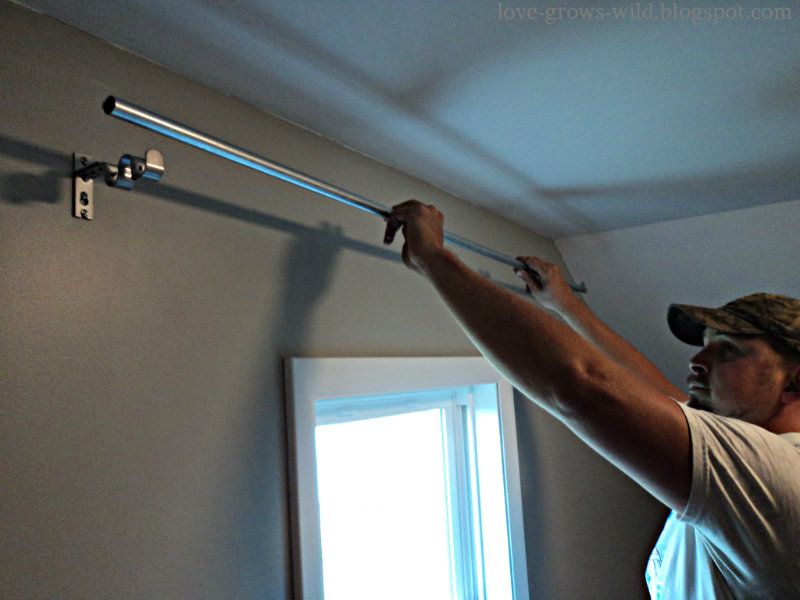 Now for the curtains! I saved the boy's navy blue curtains from their old bedroom and used one of them to re-cover their lamp shade. I decided to use the same curtains for their new room but give them a little facelift.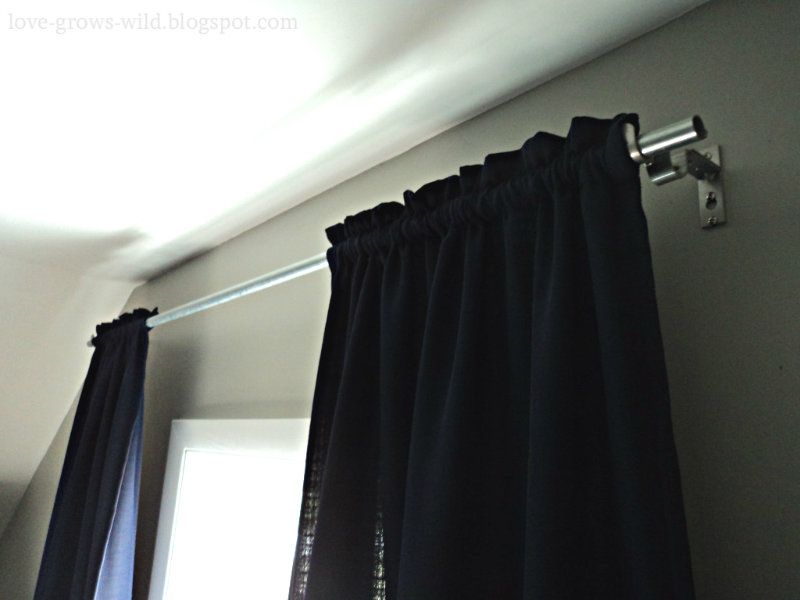 So I picked up some inexpensive white fabric and added a chunky band of fabric to the bottom of the curtains.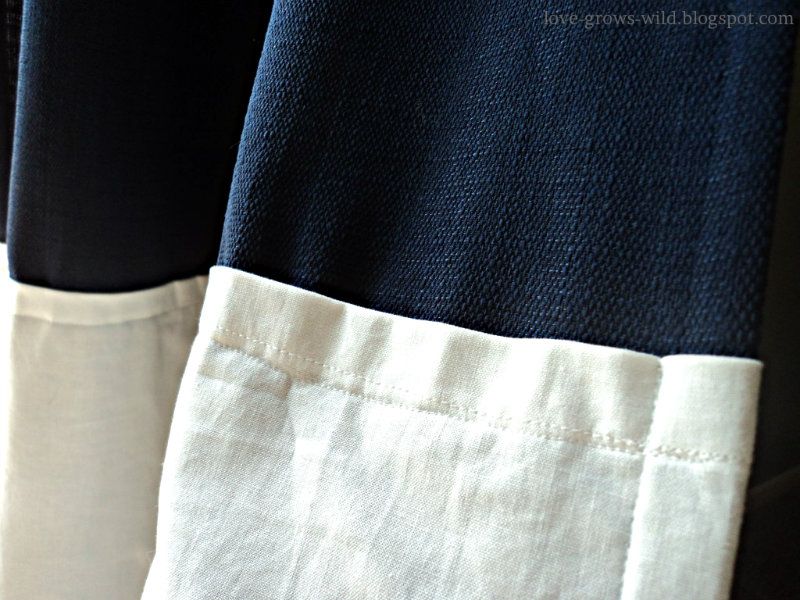 Sorry, but no fancy sewing tutorial here! This is the first time I've EVER touched a sewing machine! Jeremy got me one for Christmas, and it has sat in the box until I unpacked it at our new house about a month or two ago.
I honestly picked up some iron-on hem tape when I was at the store picking out my fabric because I'm totally clueless when it comes to sewing, and I figured I couldn't screw it up if I just used hem tape. But when I got home and saw my poor, neglected sewing machine sitting there all lonely on the table, I figured I had to start learning how to sew sometime. Why not today? So I threw the hem tape in a drawer and got out my instruction manual. (And I may have watched a couple hundred youTube videos as well) Once I got the hang of how the machine worked, I simply measured out the fabric to wrap around behind the curtain about 1-2″ and sewed the white fabric over the curtain.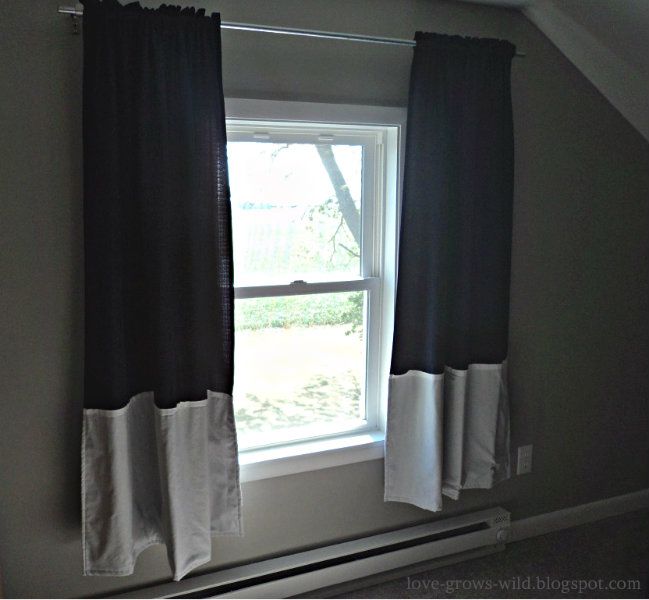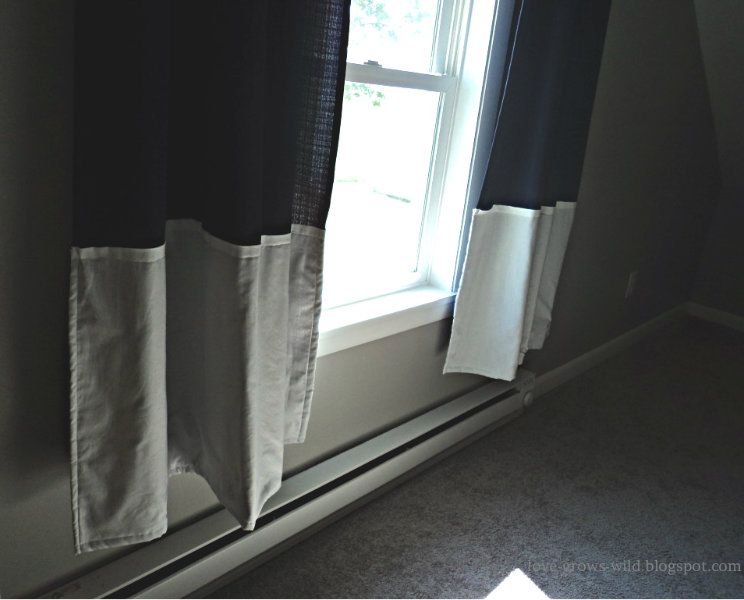 Sorry for the dark pictures; the upstairs bedrooms have so little light coming in! But I absolutely love how these curtains turned out. Even the EXTREME novice sewer can add a simple band of fabric! And since I already had the navy curtains and DIY'd the curtains rods, the total cost of dressing this window was $21.08! Not too shabby! If I could have found the single rod brackets this project would have only cost me $17.96!
Now I can get my boys to fall asleep before 10:00 pm and sleep in past 6:30 am! Gotta love these Indiana summers : )



Subscribe to Blog | Follow on Facebook | Follow on Pinterest | Party with Me